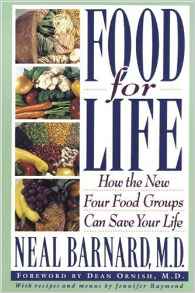 Like this article on Facebook: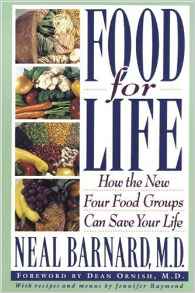 by Neal Barnard, M.D. With recipes and menus by Jennifer Raymond
Citing overwhelming medical evidence previously downplayed by powerful lobby groups, Dr. Barnard reveals why a diet based on the new four food groups (grains, legumes, vegetables, and fruits) will sharply decrease the risk of cancer and heart disease and dramatically increase life expectancy. He also unveils a 21-day program for a smooth transition to the new way of eating healthfully.

Like this article on Facebook: