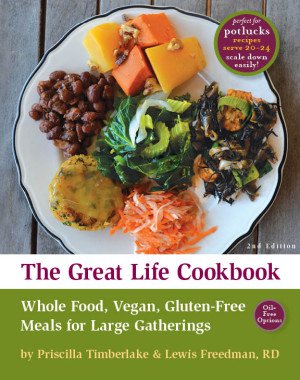 Like this article on Facebook:
by Priscilla Timberlake and Lewis Freedman, RD
This is the first cookbook to feature planted-based, whole food, vegan, and gluten-free meals for large gatherings. The recipes serve 20-24 and are great for picnics, potlucks and family holidays, and are easily scaled down to serve a small family. This 240-page colorful book is filled with authentic lush photos with 96 recipes, from soup to dessert, arranged in 12 seasonal menus. The layout and design is clear and easy to read with step-by-step instructions, including an apprentice's guide for novices. Order a copy at www.TheGreatLifeCookbook.com.
Like this article on Facebook: