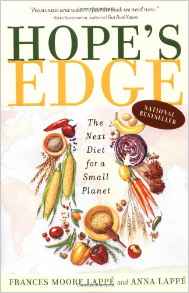 Like this article on Facebook: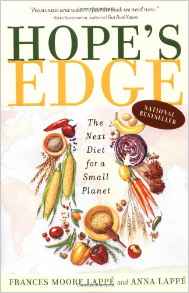 by Frances Moore Lappé and Anna Lappé
Traveling to Asia, Africa, Latin America, and Europe, meeting visionaries and the transformations they are making in farms, fisheries, and kitchens, the authors tackled the need to rein in consumerism and global capitalism to heal ourselves and the planet. This is a detailed, thoughtful account of injustices and solutions, and an analysis of the key widespread beliefs that hinder the transformation. Includes recipes from Alice Waters, Mollie Katzen, Laurel Robertson, and Anna Thomas, and more.

Like this article on Facebook: