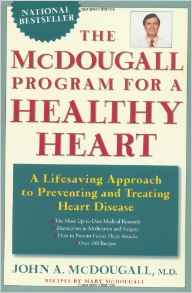 Like this article on Facebook: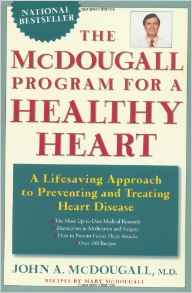 by John A. McDougall, M.D. with recipes by Mary McDougall
Dr. McDougall teaches cardiac patients a new way of living that gets proven results. The McDougall Program for a Healthy Heart includes a full menu plan with over 100 recipes, an exercise program with attainable goals, methods of stress reduction and lifestyle changes, and an explanation of cardiac medical tests and what they mean. A lifesaver for patients who have already been diagnosed with heart disease, the McDougall program is just as valuable as a guide for prevention.

Like this article on Facebook: