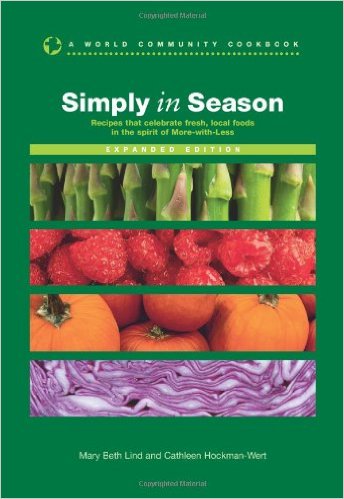 Like this article on Facebook: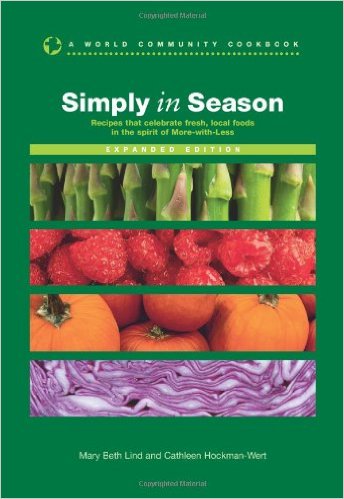 by Cathleen Hockman-Wert
A community cookbook about good food: foods that are fresh, nutritious, tasty, and in rhythm with the seasons. With more than 300 recipes, Simply in Season explores the complex web of factors that brings food to our plates. Before the advent of modern transportation and storage systems, eating local food was the norm as it still is in much of the world. Part of the fun of cooking with the seasons is learning to use what's locally available, and that often means taking recipes as starting points: a theme on which to playfully improvise rather than a blueprint to follow precisely.

Like this article on Facebook: