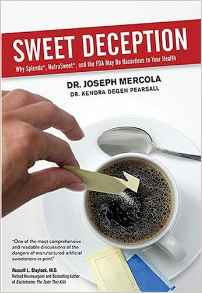 Like this article on Facebook: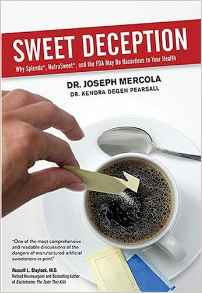 by Dr. Joseph Mercola
Most people believe that sucralose (Splenda) is a perfectly safe artificial sweetener. Big business and the FDA have fostered that dangerous misconception. Dr. Mercola makes the case that Splenda is by no means safe; and the same is true for many of the other artificial sweeteners being marketed today. Supported by extensive studies and research, Dr. Mercola exposes the fact that Splenda actually contributes to a host of serious diseases. Sweet Deception presents how that FDA works for big food companies and not for your health.

Like this article on Facebook: