Even though the Food Revolution Summit is FREE for everyone on earth, we always receive requests for recordings and transcripts of our interviews. We put together several empowerment packages to ensure that everyone who wants unlimited access to the inspirational interviews 24 hours a day, 7 days a week, can get it. Our Summit Support Team is available to provide you with whatever assistance you need in getting up and running with a package – in whatever format works best for you. We promise NEVER to sell or misuse your information, and we have live chat and email support available to answer questions.
*** As always, the Food Revolution Summit is FREE for everyone!  ***
But, if you don't want to miss any interviews, and if you want recordings along with full transcriptions, then check out our Empowerment Packages!
In the Summit, you will have FREE ACCESS to all the CALLS, and to the REPLAYS, which will be posted for 24 hours. BUT IF:
…Then get the Food Revolution Summit Empowerment Package NOW. Plus more than $1,700 worth of bonuses!
All With Our Triple Risk-Free Guarantee!
Your pre-summit $100 discount expires in: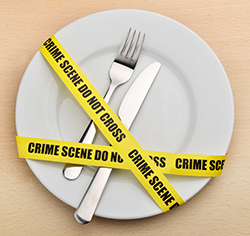 We have a toxic food culture.
Even so-called "natural" food is contaminated with neurotoxic pesticides, hormones, GMOs and chemicals.
Toxic food can injure or even kill.
A greater portion of humanity is living with chronic illness and disability than at any time in human history. And an estimated two thirds of our chronic ailments are being fueled by diets and lifestyles that most people think are normal.
Rates of cancer, food allergies, Alzheimer's, and diabetes are skyrocketing.

Scientists have discovered that sugar is more addictive and more toxic than most of us ever imagined. And it's being added to more than three-quarters of the foods sold in the United States.
A farmer can spray chemicals to kill bugs, then spray more chemicals to kill weeds, and then add chemicals to the soil… and we don't require any labels. But if a farmer wants to use an organic sticker, they have to pay a bunch of money, and fill out loads of paperwork, to prove they didn't use chemicals.

All of life is on the line. Our planet's climate is in serious trouble, and industrialized agriculture is a driving force.
A third of the commercial honeybee colonies in the United States died last winter. The very future of pollination-based agriculture is at risk.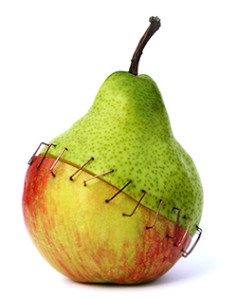 While millions of people are moving from fad diet to fad diet, the pounds keep piling up, the planet keeps getting sicker, and medical spending keeps going up.
Meanwhile, Monsanto and Coca-Cola have teamed up, trying to deal a death blow to mandatory GMO labeling efforts in the United States.
A few companies are making billions, and they're piling on the campaign donations to make sure that government doesn't upset the status quo.
That's why we're so glad that you're one of millions of people who are rising up, with us, and saying:
Enough is enough.
You can stand up to toxic food and CHOOSE HEALTH over the misery most people think is normal.
The Food Revolution Summit speakers will show you how.
Thanks to brilliant food movement leaders, and millions of people like you and me, the tide is turning.
Sales of local, natural, humane, fair trade and non-GMO foods are exploding. The price for healthy foods is starting to come down, and access is starting to go up. There are more and more farmer's markets, community gardens, and school nutrition programs.
Surveys find that 94% of the American public thinks that if people are going to raise animals for food, the animals should be treated humanely. And industry is starting to feel the heat for its cruel practices. Gestational crates for mother pigs have been banned in 10 US states and the entire European Union. Some states are banning cages in commercial egg production.
More and more people are taking an interest in where their food comes from, and in who produces it. Small farmers are starting to have a fighting chance again.
The truth is that delicious and healthful food can help you thrive AND be good for the world, too.
With the Empowerment Package, you'll get it all. You get cutting edge insights to transform your life, potent breakthrough strategies to influence friends and loved ones, and tools to stand up to toxic food and stand for your health and your planet.
But if you're fed up with the status quo, and ready to make a change…
Then get the most you can out of this opportunity
Remember, as a participant in the Summit, you'll be able to listen for free at the scheduled time of each presentation and for 24 hours afterward. But if you want to listen beyond the replay window, share interview files, or read the transcripts of all presentations, then you can ORDER THE EMPOWERMENT PACKAGE.
Don't miss the session that has the most important information for your life.
Choose one of these 3 Empowerment Packages
SILVER: MP3 audio downloads and complete transcripts of all 24 gamechanging interviews, PLUS more than $1,700 worth of FREE bonuses including instant access to the entire  2012 (volume I) Food Revolution Summit Empowerment package.
GOLD: Everything in Silver PLUS a hard copy CD set, a beautiful binder containing a hard copy printout of all the transcripts, AND our Living the Food Revolution Course.
PLATINUM: Everything in Gold PLUS the entire digital empowerment package from the 2013 (Volume II) Food Revolution Summit (including all 24 gamechanging interviews and transcripts), and exclusive access to two special 90 minute live and interactive Q&A based conference calls with John, Ocean, and special guests.
Want to get it all? Order an Empowerment Package.
All With Our Triple Risk-Free Guarantee!
Your pre-summit $100 discount expires in:
Having this information could make all the difference to you or someone you love.
Have you ever been chronically ill? Worried about the health or survival of a loved one? Would you like to know how to lose a few pounds, clean up your arteries, or defend yourself from cancer?
Do you sometimes wish you had more energy, got sick less often, and felt more confident about what to eat for optimal health?
"The planet is under pressure and our choices have never been more important. The Food Revolution Summit is an informative and empowering platform which highlights ways to set a new pattern for the future of the planet."  – Paul McCartney
For most of us, a good diet is the best gift we can give to ourselves and our loved ones… because it's the GIFT OF LASTING GOOD HEALTH! And it's not rocket science. Using simple and easy to remember steps you can dramatically increase your chances of living a long and vibrant life.
Now, with the tools offered with the empowerment package, it's easier than ever.
The speakers we're interviewing aren't just brilliant experts – they know how to share their message in a way that is fun, engaging, and effective. That means more value for you.
Here's one thing we think makes these interviews extra special . . .
"Healthy food can help you thrive and live your dreams. John and Ocean Robbins have assembled a panel of experts that will show you how to put vital tools into action. This summit could help you transform your life." – Tony Robbins
Get this powerful team empowering YOU
Three Lives Changed by the Food Revolution
With the Empowerment Package, you'll find out:
All of this is available in the free summit through teleconference at specified times, or on demand with 24 hour replay.
But if you want it all for life, then check out the Empowerment Package
All With Our Triple Risk-Free Guarantee!
Your pre-summit $100 discount expires in:
You'll get more than $1,714 worth of gifts from Food Revolution Summit speakers, partners, and friends.
1) The Food Matters TV Revolution Pack
From Food Matters – Value: $44.85
Do you wish you could access all the latest health & wellness videos at the click of a button? Now you can! FMTV gives you instant access to over 300 health & wellness videos, on demand.
The FMTV Revolution Pack ignites your FMTV journey with 1 month FREE membership to watch all your favorite documentaries, yoga exercises, expert interviews, recipe videos and more. Plus you will receive a free bonus download of two world-leading documentaries 'Food Matters' and 'Hungry For Change', to watch anytime, anywhere. Are you ready to expand your mind like never before? It's all at your fingertips inside FMTV.
2) Crazy Sexy Kitchen Toolkit
From Kris Carr – Value: $50
Kris' latest book, Crazy Sexy Kitchen, is a jaw dropping-ly delicious veggie manifesto for gourmands and novices alike – filled with inspiration, education and cooking tips – plus more than 150 nourishing, plant-passionate recipes to help you lose weight, feel great, and get your sexy on!
Wanna take a tour of Crazy Sexy Kitchen? Kris created this gorgeous, digital overview of some of her favorite sections and 13 recipes from the book PLUS you'll get access to 6 special online videos to guide you in shopping for healthy food, juicing, quick and easy salad dressings, how to make a delicious recipe from the book, and more!
3) Winter of Wellness Tele-Summit Upgrade Package
From The Shift Network – Value: $247
Are you ready to break through old patterns of struggle, stress, scarcity and sickness and step into a life of vitality, joy and love for your body, mind, heart and soul? With the Winter of Wellness series, you'll learn from 40 experts who will help you uncover the secrets for creating optimum, full spectrum health and wellness.
You'll discover insights and practices that will awaken, inform, uplift and inspire you to step into the highest and best expression of your true nature. Speakers include Dr. Joan Borysenko, Dr. Bernie Siegel, John Gray, Dan Millman, Dawson Church, John and Ocean Robbins, and many more. This potent series of presentations took place in February and March of 2014, and you'll get the entire collection of recordings and transcripts, instantly.
4) The 2012 Food Revolution Summit Empowerment Package
From the Food Revolution Network – Value $197
Get the entire 2012 Food Revolution Summit for free. This includes John Robbins in powerful interviews with Bill McKibben, Frances Moore-Lappe', Gene Baur, Dr. Joel Fuhrman, Marianne Williamson, Dr. Joseph Mercola, Morgan Spurlock, Geneen Roth, Ronnie Cummins, Rory Freedman, and 14 other food movement leaders.
You'll get all 12 hours of MP3 recordings, and the complete transcripts, plus even more special bonuses, all as totally free gift with any 2014 Empowerment Package.
5) PCRM Kickstart Plus Program
From Neal Barnard, M.D. – Value: $60
Kickstart Plus is Physicians Committee for Responsible Medicine (PCRM)'s special 12-month online program. Each month you will receive a message that includes recipes that are delicious, nutritious and easy to prepare, nutritional information, videos and other tips to help you adopt and thrive on a healthy, plant-based diet.
This program, led by Dr. Neal Barnard and his team of nutrition experts, includes: Informative nutrition videos; Step-by-step cooking demonstrations from award-winning chefs; Helpful kitchen tips; and resources for nutrition information, recipes, classes, and more. Sleep better, feel better, happy and strong!
6) Beyond Medication: Mental Health, Holistic Healing, & Nutrition
From Kelly Brogan, MD – Value $39
This two-part e-course explores the latest, most up-to-date research about food, natural healing, and mental health.
Taught by Kelly Brogan, who is board certified in psychiatry and in integrative holistic medicine, this course explores topics like: the most important things to know before coming of psychiatric medications; eating for hormone balance, mental health, and pregnancy; how to resolve bodily imbalances without psychiatric meds; 3 lifestyle changes that can revolutionize your healthy, and much more. At the end of each session you'll hear Dr. Brogan answer important questions about depression, anxiety, mental health, and nutrition.
7) Mind Body Nutrition Audio Class
From Marc David – Value $97
Get ready for an information-rich audio class that will change your understanding of the impact of nutrition and emotions on your health. Taught by Marc David and Emily Rosen, this class will show you how your thoughts, feelings, beliefs, pleasure threshold, personal story, life stressors, past hurts, hopes, dreams and more can profoundly impact how you digest, assimilate and burn calories.
You'll learn some of the simple yet compelling science, research and practical clinical experience that forms the basis for the exciting new field of Mind Body Nutrition. Expect to come away with some new and practical tools and distinctions that can take your relationship with food to a whole new place.
8) Social Entrepreneur Empowerment Package
From Ryan Eliason – Value: $197 + $600 in Bonuses
Do you want to make a living AND make a difference? This popular program includes downloadable interviews with 41 of the world's top social change leaders and conscious entrepreneurs.
These leaders share the inside story on how they grew organizations that combined people, planet, and profits. You will gain the mindset shifts and tangible business skills needed to grow your income and make a real positive impact. This package also includes its own HUGE collection of bonus gifts worth more than $600!
9) Wholesome Snacks That'll Make Your Mouth Water
From Vegetarian Health Institute and Chef Dina Knight – Value: $20
Get 12 wholesome recipes for delicious vegan "ice cream", brownies, fudge, chocolate pudding, fruit bars, cookies, kale chips, and more. Plus, a Special Report on the 5 underlying reasons for cravings.
And a 1-hour recorded interview with Chef Dina Knight on how to overcome cravings. This lesson is normally only shared with The Vegetarian Health Institute's paying students.
10) 10-Day Natural Beauty Cleanse
From Tera Warner – Value: $20
We're giving Clairol & Cover Girl a kick to the cancer-causing curb! We're making Maybelline and Loréal untie their profit-making pink ribbons and get honest about the petrochemicals they're putting in pretty, little packages. The days of cancer-causing cosmetics are coming to an end as women everywhere are wising up about what's lurking in their lipstick and hiding in their haircare products.
Sign up below for a fabulous wrinkle-busting, puffy skin-banishing 10-Day Natural Beauty Mini Makeover. It is entirely flower-powered and open to all ages, stages and genders. With common fruits & vegetables, a few easy-to-find botanical extracts, and a wee bit of time and attention invested in yourself, you can have a completely nourishing, health-boosting, pimple-busting, wrinkle-vanishing makeover.
11) How to Eat Well for Under $100 a Month on a Plant Based Diet
From Frederic Patenaude – Value: $27
This is a complete guide that will save you thousands of dollars in your grocery bill every year.
You will discover exactly how to shop for the best prices, what's the maximum price you should pay for each category of food (if you want to save money), and how to design tasty, nutritious and low fat plant-strong meals for pennies.
12) The 100 Day Vitality Challenge
From Pedram Shojai – Value: $67
The 100 Day Vitality Challenge is designed to help you get to the next level in your health and wellness goals. You'll get weekly support, tons of videos and interviews, useful resources, calls, forums, The Vitality Book, the Vitality Challenge Workbook, and much more.
This 100 day program is designed to help empower you on a path of health and wellness.
13) Cancer, Nutrition, and Natural Healing
From Sayer Ji – Value: $39
Led by Greenmedinfo.com founder Sayer Ji, this two-part e-course explores the latest, most up-to-date research about food, natural healing, and cancer. With one in two Americans expected to get cancer in their lifetime, this is information that matters to almost all of us. You'll explore: Preventing cancer through nutrition; the cancer-sugar connection; research showing natural substances which combat multi-drug resistance, infections, and cancer; 10 life-changing longevity promoting foods; and much more.
You'll get the newest information from whole food nutrition, mind-body medicine, and nutrigenomics. All in a convenient and easy to absorb e-course that you can take at your own pace.
14) Veg Starter Kit
From People for the Ethical Treatment of Animals
Are you interested in going veg, or moving in a veg direction? PETA has put together a starter kit to help you do just that.
The Veg Starter Kit includes wisdom from celebrities like Sir Paul McCartney, Carrie Underwood, and Tobey Maguire, insights from leading doctors, and also fact sheets, tips and resources for transitioning, raising kids, nutritional insights, recipes, and more.
15) The Metamorphosis of a Pig Farmer, Audio Edition
From John Robbins
When he was researching Diet for a New America, and visiting farms and ranches across the U.S., John Robbins met a pig farmer that changed his life. This story has inspired millions, and now, by popular demand, John has recorded it.
Inspiring, engaging, and touching on some of the core issues of our humanity, it will make you laugh, make you cry, and inspire you to make a difference. In MP3 format for easy listening.
16) The Power of Partnership: Building Healing Bridges Across Historic Divides
From Ocean Robbins
Learning to build effective and healthy partnerships with those who are different from you is key to advocacy and effectiveness. This e-book shares real life stories and learning journeys in the work to collaborate across historic divides like race, class, religion and nationality.
It will expand your awareness, make you a better leader, and help you feel connected to people in your global community.
17) Real Food Action Guide: Restore Your Health and Save the Planet
From the Food Revolution Network
This Action Guide includes: Dr. Dean Ornish revealing breakthrough discoveries in food, love, and health; Dr. Vandana Shiva giving a global perspective on GMOs and the struggle for a world of freedom and opportunity for all; and John and Ocean Robbins in an inspiring and galvanizing conversation.
You'll also get a potent collection of resources and action steps to help you take action for healthy, sustainable, humane and conscious food for all.
Total value of bonuses: $1,714.85+
But they're completely COMPLIMENTARY when you order now!
Your pre-summit $100 discount expires in:
Our triple risk-free 30 day guarantee
Take up to 30 days to make use of the entire empowerment package.
We guarantee that you and your family will:
1. Have the tools and information to improve your health right away.
2. Eat better and enjoy more vitality.
3. Feel empowered to know the truth about the food you eat.
If you aren't 100% satisfied, just ask for a refund within 30 days and we'll take care of it.
Another life changed by the food revolution:
"I was on a path leading to disease and premature death. My parents both died with cancer; Mom at 52 years old, Dad at 63. I had been dealing with constant abdominal pain for well over a year and a half. There were many doctors and many tests, but no real answers. The Food Revolution Summit gave me the information, inspiration and motivation I needed to improve my diet and lifestyle. The constant pain that I had endured for over 22 months disappeared, and now I am on a new career path and will soon be a health coach. You helped me realize that I could heal myself with food and inspired me to share that information with others. You have changed my life, and I am just getting started."
– Kari Zimmerman, Madison, WI
What is This Knowledge Worth? What is Your Health Worth?
The Food Revolution Summit Empowerment Packages will help you cut through the hype, brush aside the misinformation and finally GET THE TRUTH — directly from the world's leading experts on these topics.
Any live event with these experts in one place would cost upwards of $1,000, plus your airfare, lodging and dining! If you or loved ones have spent years trying to resolve health issues, you know that treatment or desperately searching for answers can cost tens of thousands of dollars — or worse, your mental, emotional and physical health.
That's why we chose to make this a virtual summit — because it's crucial that this information get out to as many people as possible, fast. We also priced our empowerment packages at a fraction of what you would spend on a live event so that you will have all the information you need at your fingertips. We want to help you make a difference to yourself, to your family, and to the planet.
Act Today, and you'll own the entire, knowledge-packed Food Revolution Summit
Yes, John and Ocean, Please Give me TOTAL ACCESS TO The Food Revolution Summit Empowerment Package
* Free shipping in U.S. only. Global priority mail shipping is available worldwide for a $40 flat fee.
These people's lives were changed by the Food Revolution Summit.
Find out how.
"Last year I had a few months of serious immune issues where I was sick and every time I healed I kept getting sick all over again. Eventually, my doctors said they had no idea how to help me. So, I took matters into my own hands and that, thankfully, is when I found the Food Revolution Summit. I got the Empowerment Package and would play the recordings in the evenings while sitting on the couch. What I learned inspired me to go plant-strong and for the last year I have had excellent health. What's even more remarkable is that my husband overheard me listening to the recordings and wound up participating in the whole experience with me. Now he has joined me in my food choices –and we didn't have to struggle about it at all! He just listened and chose on his own. Now I can feel confident in our health decisions, and my husband is fully on board! This also impacts my young daughter's health and future. Thank you for empowering us and changing the trajectory of our lives!"
– Marium Abugasea Heidt, Cortland, NY
"My mother's life was transformed by the Food Revolution Summit. Up until last year, she ate a standard American diet. She wound up suffering from severe malnutrition, having to undergo the most invasive procedure that can be performed on a human being, and having to stay in intensive care for over two months. But thanks to John and Ocean and the Food Revolution Summits, when she finally got out of the hospital, we knew what my mother needed to eat to regain her health. Now she is back home, eating a more nutritious, low-GMO, whole foods based diet. All my relatives say she looks great. I am so glad that we got my mom back! The lessons of the Food Revolution Summit have impacted my family in the most personal of ways."
– Michael Jansen, Jr., White Bear Lake, MN
"I have been a dietitian for 30 years and thought I knew a lot, but I was enlightened by the Food Revolution Summit. It opened my eyes regarding factory farming, processed food, GMOs, and many other important issues that impact our lives and our world. The way I eat has changed dramatically. I also have a new passion for food policy. I have learned important information that I now share with clients, co-workers friends and family. I have enriched many lives with the terrific education that the summit gave me. Thank you so much."
– Maureen Eyerman, M.S., R.D., C.D.E., Waterford, CA
"Listening to the incredible speakers in the Food Revolution Summit caused me to take action for my health. I have lived in fear of illness most of my life due to losing my loved ones from various diseases that I felt I would inherit. But after the summit, I started on a wellness plan based on detoxification, eating organic nutrient dense foods and supporting my body with supplements. I have lost 8 pounds and feel fantastic. And I have gained a wonderful sense of well-being that I have not had since I was a teenager. I feel happy, and peaceful, and free from fear! Thank you!"
– Rose Claudia, Binghamton, NY
"The Food Revolution Summit gave me the information and inspiration to give up sugar. The effects on my health were so profound that I created The Sweet Life detox program to help others experience the joys of life without sugar. We've seen weight and a wide range of chronic health problems melt away. You've shown me that every choice and every person matters. Bless you!"
– Carol Corley, Little Rock, AR