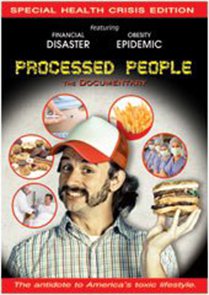 Like this article on Facebook: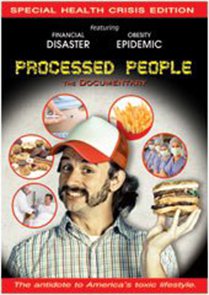 Two hundred million Americans are overweight. More than 75 million Americans have high blood pressure. 24 million are diabetic. Heart disease remains the No. 1 cause of death for men and women, followed by stroke and obesity-related cancers.
Obesity is about to overtake tobacco as the No. 1 cause of preventable deaths in the United States. 60% of bankruptcies are caused by what has become known as "medical debt." Fast food, fast medicine, fast news and fast lives have turned many Americans into a sick, uninformed, indebted, "processed" people.
Processed People features insightful interviews from nine preeminent health and environmental experts/advocates, who discuss how and why Americans got into this mess and what we can do to break the cycle. (40 minutes)
Like this article on Facebook: