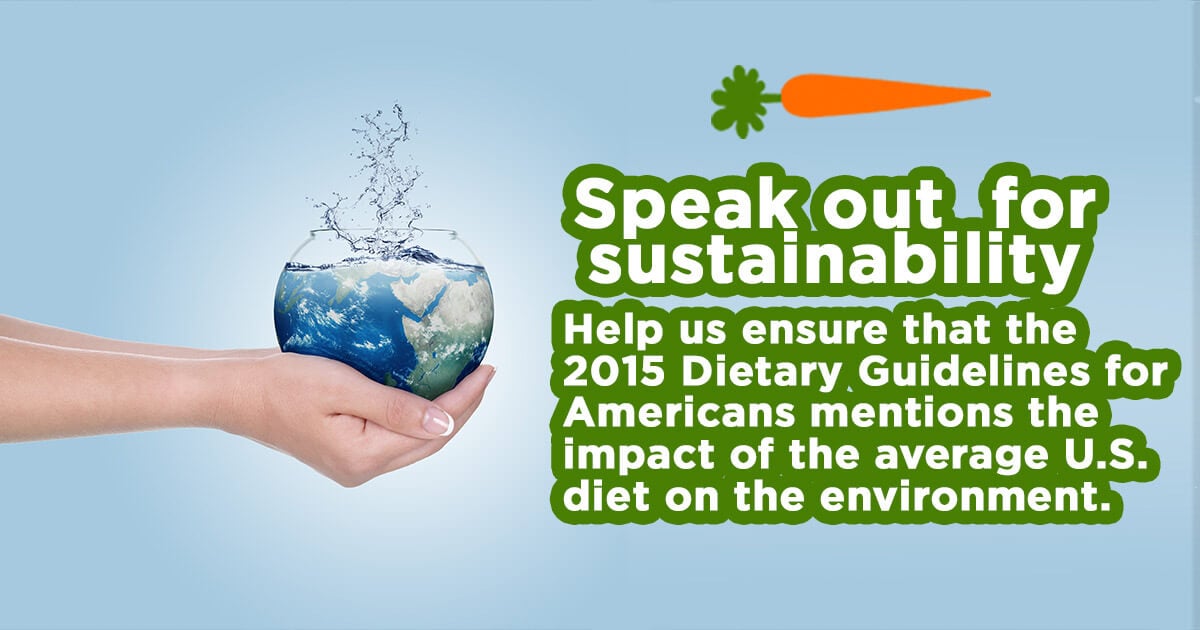 If you're from the U.S., please join the Food Revolution Network and Speak Out for Sustainability!
Take 2 minutes and use the tool at the bottom of this page to submit a comment to Health.gov. It's easy to make an impact and speak out!
Every five years, the U.S. Department of Agriculture (USDA) and the U.S. Department of Health and Human Services (HHS) update and jointly publish the Dietary Guidelines for Americans, a key document that guides U.S. nutrition policies and food procurement programs, such as the National School Lunch Program, as well as nutrition education, including MyPlate (formerly the food pyramid). This year, the Dietary Guidelines Advisory Committee (DGAC), the independent scientific body tasked with advising the USDA and HHS on the latest science, has recommended the adoption of sustainability considerations in the 2015 edition. If adopted, these recommendations would have a positive impact on Americans' health, the environment, and on our ability to access healthy foods, both today and in the future.
Join us to speak out to Health.gov during the comment period that ONLY lasts until May 8th. The government is developing dietary guidelines for Americans and yet they only had about 12,000 comments with a few days to go. We need your help to speak out! Be polite, be authentic, and tell your government why you want them to adopt sustainability considerations in the 2015 report.