Are You Frustrated With The Food Industry, Heartbroken for Animals and the Environment, and Ready To Become a Food Revolutionary?
This program is for you if you're concerned about:
The chemicals in your food
The way livestock animals are fed and abused
Deceptive food labeling and marketing
Obesity, diabetes, cancer and other food related diseases
AND if you want to:
Get healthy and stay healthy for life
Raise awareness and make healthier food the status quo
Educate others to support the organic food movement
Influence the government to back organic farmers and crops
Protect yourself and your family from GMOs, and get them labeled…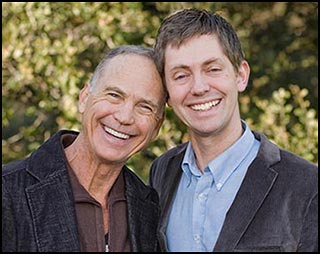 From Ocean Robbins:
Dear Food Revolutionary,
Are you frustrated with our food industry and its impact on animals and the environment? Tired of not knowing which foods contain GMOs? Afraid of eating out? Fed up with deceptive food labels and the brainwashing of our children?

If you're ready to protect your family and raise consciousness in your community, this time-sensitive message is for you…
The World Needs YOU to Join the Food Revolution!
The Junk Food Industries
Are Brainwashing Our Kids and Grandkids!
Why is This Course So Important?
Every year, the junk food industry spends billions of dollars advertising to kids. The average child watches about 5,000 food commercials each year – mostly for unhealthy "foods" loaded with sugar, trans fats, chemicals and sodium.
Animals Raised For Food Are Being Abused -
And Peaceful Activists Are Treated As "Terrorists"
According to a recent ASPCA survey, 94% of Americans agree that food animals deserve to be free from abuse and cruelty. Yet in most states, food animals are specifically excluded from laws prohibiting cruelty to animals!
Factory farmed animals are fed routine doses of antibiotics, whether they are sick or not. Eighty percent of all antibiotics used in the U.S. are fed to livestock, and factory farms have become breeding grounds for antibiotic resistant bacteria, which are killing nearly 100,000 Americans every year. We've turned our farms into biological weapons factories.
Worst of all, in 2006 the U.S. government caved into the food industry and passed the Animal Enterprise Terrorism Act. Now people who protest factory farms through peaceful civil disobedience can be arrested and punished as terrorists. Are you willing to put up with this?
Mother Nature Gets Violated For Bigger Corporate Profits!
The genetic engineering revolution has nothing to do with feeding the world's hungry and everything to do with controlling the world's food supply for private profit. 70% of the foods in today's grocery stores and restaurants contain GMOs.
And since companies like Monsanto have spent tens of millions defeating initiatives and threatening state governments with lawsuits, there's still no way to know which foods contains GMOs.
Our land is being doused with more pesticides than ever, and our water is being used up and polluted like there was no tomorrow.
Perhaps the greatest environmental threat we face is global warming. It's causing more and more flooding, droughts, hurricanes, and a rising sea level. It turns out that modern meat production has more impact on our climate than ALL cars, airplanes, trucks, trains and ships combined.
We're Manipulated By Deceptive Food Labels!
We should be able to make informed decisions by reading food packages, right? Well not exactly. Many packaged foods make deceptive claims. 54% of breakfast cereals in America's supermarkets are labeled as "whole grain" cereals. But in most cases, the first ingredient is white flour, and the amount of whole grain flour is paltry.
Likewise, some cereals feature blueberries in their names and package covers, but contain no blueberries at all – just artificial blueberry flavor. Does that sound right to you?
Like you, I share these concerns for myself, my family, and my kids. And like you, I want to create a better world. That's why I joined forces with my dad and colleague – best selling author John Robbins – to help you protect your family and make a positive difference in the world.
We created a 4-part online course called Living the Food Revolution. It will empower you take a stand for a more compassionate and sustainable world, and give you the information you need to succeed.
Lesson 1: Food and Healing
Arm yourself with the facts so you can be an effective voice for the food revolution.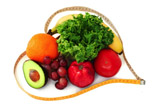 Healthy Heart, Healthy Life – The secrets for making yourself virtually heart-attack proof.
A Vibrant Plant-Strong Diet – How to have less sickness and more energy.
Why and How to Avoid GMOs – GMOs are unlabeled, untested, and most Americans are eating them every day. But you can protect yourself and your family. Here's how.
Lesson 2: Our Food, Our World
12 ways to become a conscious consumer and make a difference in the world.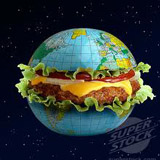 Old MacDonald Had a Factory – What the treatment of livestock in factory farms means to your life, and what you can do about it.
Eating with Conscience – How to bring your food choices into alignment with your values.
Once Upon a Planet – Find out the global impact of the food you eat, and how to thrive on delicious planet-friendly fare.
How to buy direct from local farmers.
Find out which certifications are more humane, and which are a bunch of hogwash.
Find out how to tell which brands of food are GMO-free.
Lesson 3: Any Way You Slice It, It's Still Bologna
Six Ways To Become a Food Revolutionary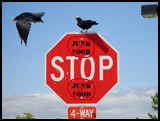 How To Read Labels and Unmask Lies – Tips for cutting through propaganda and getting to the truth.
Protecting Kids from the Junk Food Merchants – How to raise healthy kids in a toxic food culture.
Stepping Into Food Freedom – Liberating yourself from junk food and junk thoughts.
Standing up for the Next Generation – Influence your school district to serve healthier school lunches.
Lesson 4: Being a Food Revolutionary
Six Ways To Become a Food Revolutionary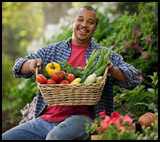 Local, Fresh, Natural… and Delicious! – Why what's good for you is good for your world.
Food Policy, Food Justice, and Food Freedom – Putting what you know into action on behalf of what you love.
How to Be a Tide Turner – Simple steps to help you win friends and influence people without being a nag.
How to Change the Game – You can launch your own petitions, get media attention, lobby elected officials, and motivate food companies to do better.
BUT WAIT, THERE'S MORE!
AND if you want to:
When you sign up now, you'll get four special bonuses.
Special bonus #1: Exclusive gamechanging conversation with Marianne Williamson.
John Robbins, Ocean Robbins, and six-time NY Times bestselling author Marianne Williamson engage in a riveting hour-long dialogue on living with purpose and passion.
They dive into some of the most challenging issues of our times in an honest, heartful, and inspiring way. Currently the only way to access this potent interview is with the Living The Food Revolution course.
This conversation comes as an hour-long MP3 download and a pdf file transcript.
Special bonus #2: The Cooking Healthy Lessons eBook from award-winning chef Mark Reinfeld.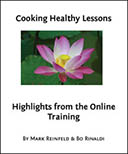 This is a comprehensive introduction to the highly acclaimed online vegan culinary course offered by award-winning chef and author Mark Reinfeld. Cooking Healthy Lessons goes over the basic structure and includes recipes from the online course which includes sections on Soups; Salads & Dressings; Grain & Bean Dishes; The World of Tofu, Tempeh & Seitan; Casseroles & Sauces; Wraps, Sandwiches & Spreads; Desserts; and The World of Raw Food Cuisine.
By preparing the recipes in the eBook, you will begin to experience the incredible power of plant-strong cuisine to transform your life.
Special bonus #3: Special Report on "Foods You Eat Now That Are Aging You" from Dr. Michael Klaper.

In this report, you'll discover three harmful ingredients that show up in many breads, cookies, crackers, muffins, breakfast cereals, pies, cakes, french fries, potato chips, soy cheeses, soy ice creams, and vegetarian 'meats'.
The report explains that these ingredients stiffen your arteries, damage your chromosomes, injure your nerve cells, increase oxidative damage in your tissues, raise your levels of 'bad' LDL cholesterol, and lower your levels of 'good' HDL cholesterol.
Discover healthy substitutions that will help slow down the aging process. Includes a written report, plus a 48 minute recorded interview with Dr. Klaper (as a downloadable MP3 and a transcript). The Vegetarian Health Institute's students normally invest $167 for password access to this members-only content.
By preparing the recipes in the eBook, you will begin to experience the incredible power of plant-strong cuisine to transform your life.
Special bonus #4: No-GMO Action Pack.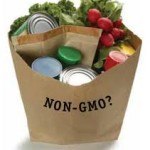 This powerful and comprehensive collection of resources will give you the information you need about what genetically engineered foods are, and why you should be concerned. You'll also find tools to protect yourself and your loved ones, and support to help you work for labeling and become and advocate for safer and healthier food for everyone.
Resources include interviews with Jeffrey Smith and Dr. Vandana Shiva, the No-GMO Shopping Guide and iPhone app, a special video presentation, and more.
Dates & Tuition
Living The Food Revolution is a four-week course designed to allow time for exercises and integration. Each week you'll receive that week's lesson, available on demand or as an MP3 download, followed a couple days later by course notes, action tips, and a transcript of that week's recordings.
Want to go faster or slower? No problem! You also have the option to download everything at once and go at any pace you like.
Tuition: Special limited time offer, $67 completely refundable within 30 days of purchase.

What You'll Get Out of the Course
Information and practical tips from modern day heroes of health and sustainability
Extremely current answers to your burning questions
Tools for engaging your family and peers in ways that open doors for those around you
Inspiration, motivation, and new understanding about what you eat
Practical steps on the path to staying healthy in an increasingly unhealthy world
A deepened relationship with the food you LOVE!
If you want inspiration, tools, and support to help you be a food revolutionary…
If you want to take a stand and make a difference for your loved ones and for the world…
This course is for you. We look forward to supporting you every step of the way!
Yours for healthy people and a healthy planet,

About John & Ocean Robbins
John Robbins is author of the 1987 landmark international bestseller Diet for a New America which helped to bring the natural foods industry into the mainstream. His eight best-sellers have sold more than 2 million copies.
John is also co-author, with his son and colleague Ocean Robbins, of the newly released Voices of the Food Revolution. He is founder of EarthSave international, and one of the most popular bloggers on the Huffington Post.
John is a recipient of the Rachel Carson Award, Green America's Lifetime Achievement Award, the Albert Schweitzer Humanitarian Award, and dozens of other honors. He has been joyously married to Deo Robbins since 1967.
Ocean Robbins completed his first marathon at age 10, and opened a door-to-door natural foods bakery at age 11. In 1990, at age 16, he was founder of Youth for Environmental Sanity (YES!), which he directed for 20 years.
Ocean has spoken in person to 200,000 people and facilitated hundreds of gatherings for leaders from 65+ nations. He is co-author with his father John Robbins of Voices of the Food Revolution, and an adjunct professor for Chapman University.
Ocean is a recipient of the national Jefferson Award for Outstanding Public Service and (with his beloved partner of 18 years, Michele) of the 'Couple of the Movement' Freedom's Flame Award. He is a popular blogger and serves as CEO of the 100,000+ member Food Revolution Network.
Testimonials
"Thank you so much for the fantastic course, John and Ocean. What a privilege to speak with such courageous, accomplished, and generous members of our food revolution community." – Camille Lamb
"Many thanks for the wonderful course 'Living the Food Revolution!' You have helped me to live this new life I am embracing. I am also looking inward and examining the way I speak and share. I (am) more careful to have conversations "with" people. The examples from both your life experiences were very helpful to me! Again, thank you so very much." – Therese von Rodeck
"Thank you Ocean and John for your wonderful insight and stories; I am so grateful to have been able to participate. May the food revolution continue!" – Stephanie Reynolds
Praise for John & Ocean Robbins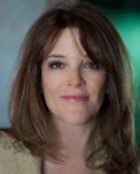 "John Robbins is one of the most important voices in America today, and the most powerfully sane man I know. His words are wellness for the mind, heart, body and soul. When the going gets rough, Robbins' wisdom is what people need to see them through."
Marianne Williamson, author of A Return to Love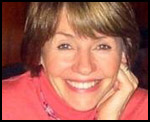 "Ocean Robbins is one of the brightest and most luminous leaders in our world today."
Lynne Twist, author of The Soul of Money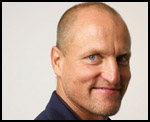 "A person who leads me to eat in a way that cultivates spiritual awareness is my kind of prophet. John Robbins gives me a light at the end of the tunnel as well as providing a moral compass. The truth has few allies these days. I have deep and abiding respect for John Robbins."
Woody Harrelson, actor and activist

This is an Extraordinary Opportunity
We will assume all risk with our 100% 30-day, no questions asked Total Satisfaction Guarantee.
Order this program, download everything, grab all the bonuses, and absorb this wisdom to your heart's content. If you're not satisfied with what you've received for any reason, simply ask for a refund and we'll take care of you.
No muss, no fuss.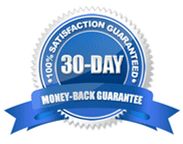 You Have a Choice To Make
1) You can continue as things are, and keep getting the same results.
2) OR…you can participate in this gamechanging course and accelerate your path to vibrant health.
Yes, John and Ocean, Please Give me TOTAL ACCESS to Living The Food Revolution.
I understand I'll be receiving the entire program of lessons, course notes, and bonus call, for a small one-time investment.
I also realize I risk nothing, since you're offering a 30-day money-back guarantee if I am not happy with the program.
REGULAR PRICE: $97
YOUR PRICE: FREE


To your health and a healthy world!