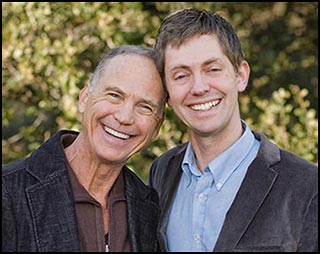 You are invited to join John and Ocean Robbins
June 24-28 and July 11-15, 2015
By day you'll enjoy spectacular scenery including wilderness canyons, secluded waterfalls, sandy beaches, bald eagles, river otters, teamwork, fun, balmy weather… and whitewater!
Then gather around a warm campfire every evening on a soft and sandy beach under the stars for laughter, stories, and music from singer-songwriter extraordinaire, Karl Anthony.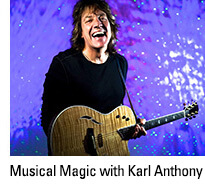 You'll enjoy healthy, delicious, non-GMO, vegan meals, celebrate the companionship of kindred spirits, and partake in the transformative power of deep wilderness.
Gently guided activities and discussions led by John and Ocean Robbins will help to deepen the experience and make this a week of health for your body, mind, and spirit.
Our Guides
You'll be hosted by River Dancers and their expert team of river guides. They've been guiding people down this magical stretch of river for more than twenty years, and they love bringing the perfect combination of safety and adventure, sprinkled with a touch of the sacred. They'll make all the meals, set up camp (including privacy screened port-a-potty facilities), and guide you safely through extraordinary places accessible only by raft. This river trip will be alcohol-free.
Where It Happens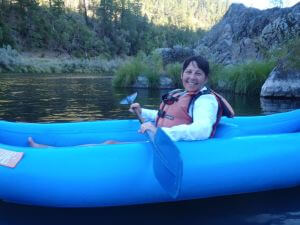 Cascading out of the mountains of southern Oregon, the Klamath River runs free for over 200 miles through the Siskiyou mountains of northern California. Beginning near the historic mining town of Happy Camp, California, the Lower Klamath offers a perfect combination of gentle pools, whitewater, wildlife, and fabulous mountain scenery.
The nearest airport is Medford, Oregon, which is about 2.5 hours' drive from Happy Camp. Approximate drive times from major cities include: Portland, 5 hours; San Francisco, 6 hours; and Sacramento, 5 hours. We may be able to help you coordinate carpooling.
Come Alone, or Bring A Clan
This journey is wonderful as a solo adventure, and it can also be a beautiful experience to share with family and loved ones. The minimum age is 10, and the rapids are mostly class 2 and 3 (with one class 4). No prior river rafting experience or swimming ability is necessary.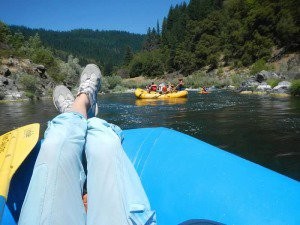 Will You Join Us?
Come play in warm waters, soak up the summer sun, feast on delicious healthy food, enjoy both solitude and the companionship of kindred spirits, and celebrate the blessings of a remote and magnificent mountain river. We are limited to 31 participants, so this is an exclusive and special opportunity. Sign up now, while there's still room!
Your Hosts
John and Ocean Robbins are co-founders of the 150,000+ member Food Revolution Network — an online education and advocacy community dedicated to healthy, sustainable, humane and delicious food for all. John Robbins is 2-million copy bestselling of author of Diet for a New America, The Food Revolution, and 7 other landmark books, founder of EarthSave, and winner of numerous awards for his leadership and humanitarian service. Ocean Robbins is an adjunct professor for Chapman University, co-author of Voices of the Food Revolution, and founder of Youth for Environmental Sanity (YES!), which he launched at age 16, and directed for 20 years.
Karl Anthony has received several Gandhi-King Season For Nonviolence Peace Hero Awards for his humanitarian efforts and innovative music. His performances feature a synthesis of Eastern and Western musical styles, and evoke a wonderland of emotions. Karl's unique and engaging style is entirely his own. His lyrics, which breathe life and passion, are at the heart of his connection with the audience. Karls music and his career crosses countless boundaries and is truly an international language of social action, service and pure joy. You can find out more at karlanthony.com.
Logistics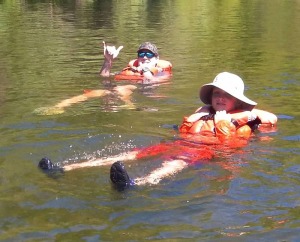 We're asking participants to arrive at the campground near the town of Happy Camp, CA, between 3-6 pm on the start day (June 24 or July 11). We'll put in on the river first thing the next morning. Then you'll be camping along the river for four days, until taking out and being returned to your vehicle on the afternoon of our final day (June 28 or July 15).
Each participant will bring their own sleeping pad, sleeping bag, tent, and other basic personal supplies. Once you register, we'll send you a complete list of what to bring.
Do you have special dietary or physical needs? Please let us know and we'll do our best to accommodate.
This is a drug and alcohol-free event.
Total cost including all camp sites, food, guides, activities, music, and John and Ocean's facilitation, is $1,395 per participant. Pay in full now, or reserve your spot with a $200 non-refundable deposit (full balance dueJune 9).
Registration is open until spaces are all booked. These trips WILL sell out, possibly very quickly, so register now to be sure you don't miss out!
If you need to get in touch with us, you can contact our customer support team by using the LiveChat on this page, emailing [email protected], or calling our team at 831-824-4779.