Are you frustrated by toxic food and ready for a breakthrough in your life and in your world?
For the 2012 Food Revolution Summit, John and Ocean Robbins personally interviewed 24 of the world's leading food revolutionary voices.
More than 32,000 people benefited from these gamechanging presentations. If you missed an interview that's already aired, or you don't want to wait for a talk you're excited to hear, you can get instant access by ordering here.
That's why we're offering you the 2012 empowerment package that includes:

You'll get the latest, cutting-edge information from some of the top food experts on the planet, and valuable insights and ideas you can implement right away!
Prepare to be inspired beyond words when you download the full collection of these digital interviews and experience them all for your self.
You'll learn from people who have spent lifetimes on the cutting edge of research and inspiration, as they distill the best of what they know.
HEAR WHAT PEOPLE ARE SAYING ABOUT THE EMPOWERMENT PACKAGE:
PLUS
You'll also be able to share all these goodies as GIFTS!
Perhaps you have a loved one who is passionate about food, or perhaps a family member who just won't listen to your ideas about healthy eating. No problem! You'll be able to share these important messages with them.
This collection could easily sell for $300 or more. In fact, the bonus gifts alone are worth almost that much. But we're making it all available now for just $197 $97!

These are the speakers that are about to change your life:
Want to know more about all our speakers and their expertise?
Here's why The Food Revolution is so important now more than ever!
The Science Of Healthy Eating
Dean Ornish, M.D. – Simple and Proven Breakthroughs
Dr. Dean Ornish is founder of the Preventive Medicine Research Institute. For over 35 years, he has been directing clinical research demonstrating that lifestyle changes can reverse heart disease, diabetes, obesity, and many forms of cancer. Dean's program is the first based in lifestyle change to ever be covered by Medicare.
The author of 6 bestselling books, Dean has been a physician consultant to presidents and to bipartisan members of Congress. He was chosen by Life Magazine as "One of the 50 most influential members of his generation," and by Forbes as "One of the 7 most powerful teachers in the world."
Dean's research proves that better diet can lead not only to better health, but also to more energy, more happiness, and even better sex!
Caldwell Esselstyn, MD – How to Prevent and Cure Heart Disease
Dr. Esselstyn is author of the bestselling book, Prevent and Reverse Heart Disease. President Clinton credits Dr. Esselstyn's work with helping to save his life following quintuple bypass surgery.
Dr. Esselstyn is a surgeon who has produced more than 150 scientific publications. He completed a groundbreaking 20-year nutritional study that rocked the medical world.
Dr. Esselstyn explains, with irrefutable scientific evidence, how we can end the heart disease epidemic forever by changing what we eat.
Joel Fuhrman, M.D. – Why Be A Nutritarian
Dr. Joel Fuhrman is a board-certified family physician and nutritional researcher who specializes in preventing and reversing disease through nutritional and natural methods. He has written 7 books on human nutrition, including the #1 NY Times bestseller, Eat To Live.
Joel's hugely successful PBS television show, 3 Steps to Incredible Health, brought nutritional science to millions of homes. He is research director of the Nutritional Research Foundation, and one of the world's leading experts on optimal nutrition for excellent health.
If you want better immunity and circulation, increased strength and libido, improved digestion and sleep, or to lose weight the healthy way, then you'll LOVE Joel's message.
You deserve to know the truth about what you eat, where it comes from, and what its impact is on your life and on the world. The more you know, the more power you have to take meaningful action. The more you know, the better able you are to bring your food choices into alignment with your purpose and your passion. Your mind will be clearer, your heart will be more at peace, and your body will thank you for the rest of your life.
GMOs: How Dangerous Are They?
Jeffrey Smith – Protecting Your Family from GMOs
Jeffrey Smith's meticulous research has made him a world authority on the dangers of genetically modified organisms (GMOs). He documents how biotech companies continue to mislead legislators and safety officials to put our health at risk, and the environment in peril.
Jeffrey is founder of Institute for Responsible Technology, author of the bestselling book, Seeds of Deception, and producer of the award-winning film, Genetic Roulette – The Gamble of Our Lives.
Behind all the politics and special interest dollars, what's the real scoop on GMOs? Find out what's at stake, and how to protect yourself and your family.
Joseph Mercola, DO – How to Take Control of Your Health
Will we ever see genetically engineered foods labeled? What good would that do, and what's it going to take to get there?
Get the inside story from one of the world's leading advocates for the labeling of genetically engineered foods, Dr. Joseph Mercola. Joseph is a 1982 graduate of the Chicago College of Osteopathic Medicine, and a former Chairman of Family Medicine at St. Alexius Medical Center.
He is the author of two New York Times bestselling books, and founder of one the most heavily trafficked health websites on the Internet, mercola.com. Find out Joseph's take on the labeling issue, campaign strategy, and how we can reclaim our democracy from big agribusiness.
Vandana Shiva, Ph.D. – Food Security In A Global Community
Dr. Vandana Shiva is a world-renowned environmental leader and thinker. She is director of the Research Foundation on Science, Technology, and Ecology, and the author of many bestselling books, including Soil Not Oil: Environmental Justice in an Age of Climate Crisis.
Vandana is the founder of Navdanya (nine seeds), a movement promoting diversity and use of native seeds, and a recipient of the Right Livelihood Award, often called "The Alternative Nobel Prize." Forbes named her "one of the 7 most influential feminists in the world," and Time selected her as an "environmental hero."
Vandana will show you like never before the global impact of your food choices.
How To Win Friends And Influence People – Without Being A Nag
Morgan Spurlock – Super Size Me
Morgan Spurlock is a writer, director and producer. His first film, Super Size Me, captured him eating nothing but McDonald's meals for 30 days, and tracking the results.
Super Size Me premiered at the Sundance Film Festival in 2004 and won Morgan Best Directing honors. The film went on to win the inaugural Writers Guild of America best documentary screenplay award as well as garner an Academy Award nomination for best feature doc.
Morgan went on to be the executive producer and star of the reality TV series, "30 Days." What he has learned just might change how you look at fast food forever.
Rory Freedman – How to Stop Eating Crap and Start Looking Fabulous
Rory Freedman is co-author of the #1 NY Times bestseller, Skinny Bitch: A no-nonsense, tough-love guide for savvy girls who want to stop eating crap and start looking fabulous.
Skinny Bitch spent three years on the New York Times bestseller list, and it now has more than three million copies in print and has been translated into twenty-seven languages. Rory has appeared on dozens of national and international television and radio programs.
She has a deep sense of ethics and conviction that underlie her life and work. Rory was named VegNews Magazine's first ever Person of the Year.
These are people who have collectively spent centuries at the cutting edge of research into food, health, and social change. They have inspired tens of millions of people to reclaim their health and to transform food systems. They know what they're talking about, and they know how to help you.
Eating As If The Earth Mattered (Which It Most Certainly Does!)
Bill McKibben – Food & Climate
Bill McKibben is the author of a dozen books about the environment, including the first book about global warming, The End of Nature, in 1989.
He founded 350.org which has become the biggest grassroots climate campaign on the planet.
Find out the startling truth about the food-climate connection.
Ronnie Cummins – Voting With Our Forks and Farms to Stop Global Warming
Ronnie Cummins is founder and Director of the Organic Consumers Association (OCA), a non-profit, U.S. based network of 850,000 consumers, dedicated to safeguarding organic standards and promoting a healthy, just, and sustainable system of agriculture and commerce.
The OCA's primary strategy is to work on national and global campaigns that integrate public education, marketplace pressure, media work, litigation, and grassroots lobbying.
Cummins most recent book is Genetically Engineered Food: A Self-Defense Guide for Consumers. Why does organic matter? Find out from one of the top experts in the world.
Frances Moore Lappe – Choosing Courage
Frances Moore Lappe` is the author of eighteen books, including the three-million-copy Diet for a Small Planet and the just-released EcoMind: Changing the Way We Think, to Create the World We Want.
She is cofounder of Food First: The Institute for Food and Development Policy, and of the Small Planet Institute, a collaborative network for research and education helping to bring democracy to life.
Frances is a world-renowned spokesperson for democracy, food justice, and civic participation. She was named by Gourmet magazine as one of 25 people who have changed the way America eats.
What Is The Optimum Diet For Humans?
Neal Barnard, M.D. – Power Food For Your Brain
Clinical researcher and author Dr. Neal Barnard is one of America's leading advocates for health, nutrition, and higher standards in research.
An Adjunct Associate Professor of Medicine at the George Washington University School of Medicine in Washington, DC, he is the president of the Physicians Committee for Responsible Medicine, whose membership includes 150,000 health care professionals and concerned citizens.
Neal has authored dozens of scientific publications as well as 15 books, including the bestsellers 21-Day Weight Loss Kickstart and Power Foods For The Brain. He'll give you tips on the top foods to help prevent Alzheimer's, improve mental function, and maximize your chances for a long and healthy life.
David Wolfe – Radiant Health Now
With a masters degree in nutrition, and a background in science and mechanical engineering, David Wolfe is considered one of the world's authorities on natural health, beauty nutrition, herbalism, longevity, chocolate, and organic superfoods.
David is author of seven bestselling books, founder of the Fruit Tree Planting Foundation, and a successful eco-entrepreneur.
You'll receive top tips from this world-renowned champion of the "eco-beauty revolution".
T. Colin Campbell, Ph.D. – The China Study
For more than forty years, Dr. T. Colin Campbell has been at the forefront of nutrition research. His legacy, the China Project, is the most comprehensive study of health and nutrition ever conducted.
Dr. Campbell is the Jacob Gould Schurman Professor Emeritus of Nutritional Biochemistry at Cornell University. He has more than seventy grant-years of peer-reviewed research funding and has authored more than 300 research papers.
He is coauthor of the bestselling book, The China Study: Startling Implications for Diet, Weight Loss and Long-term Health.
Healthy, Humane Food For Everybody
Nicolette Hahn Niman – Eating Right and Righteously
Nicolette Hahn Niman is an attorney and a livestock rancher. She is author of Righteous Porkchop: Finding a Life and Good Food Beyond Factory Farms. Nicolette is also a frequent contributor to the New York Times.
She has served as Senior Attorney for the environmental organization Waterkeeper. Nicolette is an inspired advocate for CSAs, school lunch revamps, school gardens, networks of pasture-based farms, and farm to table restaurants. She and her husband, Bill Niman, operate a natural, organic meat company called BN Ranch. She knows meat production inside and out.
Whether you call yourself a vegan, a carnivore, or an asparagus, Nicolette has vital information that will make a difference in your life.
Nikki Henderson – Flavas of a Whole Community: Ingredients for Food Access in Historically Underinvested Communities
Nikki Henderson is one of the leaders in the food justice movement. She serves as Executive Director of People's Grocery, a non-profit organization dedicated to providing fresh, good food to people of all income levels.
She is also co-founder of Live Real, a national collaborative of food movement organizations committed to strengthening and expanding the youth food movement in the United States.
In 2010 Nikki was featured in Elle Magazine as one of five Gold awardees for her innovative work in urban nutrition, agriculture, and enterprise.
Gene Baur – Farm Sanctuary: Changing Hearts and Minds about Animals and Food
Gene Baur has been hailed as the conscience of the food movement by Time magazine. For 25 years he has traveled extensively, campaigning to raise awareness about the abuses of industrialized factory farming.
Gene is the president and co-founder of Farm Sanctuary, the nation's leading farm animal protection organization. He has a masters degree in agricultural economics from Cornell University and has conducted hundreds of visits to farms, stockyards and slaughterhouses to document conditions.
Gene is the author of the national best-selling book Farm Sanctuary: Changing Hearts and Minds About Animals and Food.
The Politics Of Dinner – Food Policy For Healthy People
Raj Patel – Global Hunger, Global Hope
Raj Patel is a writer, academic and activist. He has degrees from Oxford University, the London School of Economics and Cornell University, and is both a Visiting Scholar at UC Berkeley's Center for African Studies, and an Honorary Research Fellow at the University of KwaZulu-Natal, in Durban, South Africa.
He is the author of Stuffed and Starved: The Hidden Battle for the World Food System, and the international bestseller, The Value of Nothing.
Raj is often referred to as a "rock star of social justice writing."
Michele Simon – How The Food Industry Undermines Your Health and How to Fight Back
Michele Simon is a leading expert on the politics and practices of the food industry. She is author of Appetite for Profit: How the Food Industry Undermines Our Health and How to Fight Back, and president of Eat Drink Politics, an industry watchdog consulting business.
As a public health lawyer, Michele has done groundbreaking work on issues like food safety, agricultural policy, health claims, nutritional labeling, school food policy, and consumer empowerment.
In an industry often dominated by big money, Michele is a champion of the public welfare.
Dennis & Elizabeth Kucinich – Bringing Sanity to Public Food Polic
Elizabeth Kucinich is the director of government affairs for the Physicians Committee for Responsible Medicine, and she is currently co-producing a provocative documentary on GMOs. She and her husband, eight-term Congressman Dennis Kucinich (D-OH) are passionate peace, animal, and health advocates who connect the impact of empowered individual choice to the global picture.
Congressman Kucinich was the youngest person ever to lead a major American city when he was elected Mayor of Cleveland at age 31. He has been a leading champion in the United States Congress for the regulation of GMOs and for healthier school lunches, along with many other causes.
Congressman Kucinich has been honored by Public Citizen, Friends of the Earth and the League of Conservation Voters as a champion of clean air, clean water and an unspoiled earth.
Food And The Human Spirit
Geneen Roth – Feeding The Heart and Soul
In the past thirty years, Geneen Roth has worked with hundreds of thousands of people using meditation, inquiry, and a set of seven eating guidelines that she sees as the foundation of natural eating.
Geneen has appeared on many national television shows including: The Oprah Show, 20/20, The NBC Nightly News, The View, CBS Early Show and Good Morning America. She has written monthly columns in Good Housekeeping Magazine and Prevention Magazine.
Geneen is the author of nine books, including The New York Times bestsellers Women Food and God, Lost and Found, and When Food Is Love.
Marianne Williamson – Food, Body, and Divine Perfection
Marianne is one of the world's most beloved spiritual authors and lecturers, and the author of six New York times bestsellers.
She is founder of Project Angel Food, a meals-on-wheels program that every day serves more than 1,000 homebound people with AIDS. Her latest bestseller is A Course in Weight Loss: 21 Spiritual Lessons for Surrendering Your Weight Forever.
She brings to food and weight loss the same piercing insight and spiritual principles she brings to so many areas of our lives.
Kathy Freston – Leaning Into a Healthier Life, One Bite at a Time
Kathy Freston is a bestselling author with a focus on healthy living and conscious eating.
Her latest book, Veganist: Lose Weight, Get Healthy, Change the World, was an instant New York Times bestseller, as were two of her previous books — Quantum Wellness and The One.
She has appeared frequently on national television, including Oprah, Ellen, The Dr. Oz Show, Good Morning America, The View, and Extra. She promotes a body/mind/spirit approach to health and happiness that includes a concentration on healthy diet, emotional introspection, spiritual practice, and loving relationships.
John Robbins – Special hour-long presentation
ohn Robbins is author of the 1987 landmark international bestseller Diet for a New America which helped to bring the natural foods industry into the mainstream. His eight best-sellers have sold more than 2 million copies.
John is also co-author, with his son and colleague Ocean Robbins, of the newly released Voices of the Food Revolution. He is founder of EarthSave international, and one of the most popular bloggers on the Huffington Post.
John is a recipient of the Rachel Carson Award, Green America's Lifetime Achievement Award, the Albert Schweitzer Humanitarian Award, and dozens of other honors. He has been joyously married to Deo Robbins since 1967.
BUT WAIT, THERE'S MORE!
10 bonuses make this offer too irresistible to pass up
The value of this program already far surpasses what we're charging for it. However, our mentors wanted to give you even more!
They are just as committed to our mission of empowering food revolutionaries and they insisted we include these bonuses that will meet specific needs you may have.
Even one of these bonuses, if it meets a critical need of yours, could make this program worth the investment.
"This Food Revolution is the best thing since rye bread! Thank you so much for this. I am more than pleased that I purchased the Empowerment Package so I could hear the ones I had to miss due to my schedule.
I get not only the AUDIO to hear, but also the typewritten TRANSCRIPTS, so i don't have to miss hearing every word while trying to take notes. I highly encourage the empowerment package.
It's more than affordable for all you get. You can listen or read again and again. It's too important for any of us to miss!"
– Diane Lemon
You can enjoy this collection anytime, anywhere.
You'll be able to listen to this extraordinary audio collection while driving to work in the morning, working out at the gym, walking, or doing the dishes. Any time or place you like, you can have the top food experts in the world on hand to help you thrive. Print out the transcripts and read them at your leisure!
You'll have the perfect words to share with friends and family.
Imagine having the perfect words to open up conversations about a highly charged subject like food… instead of closing them down. The right information, spoken in the right way, changes lives. And they will thank you for it!
You can help loved ones in need.
If someone you know has cancer, heart disease, diabetes, or any other diet-responsive illness, you'll have just the thing to share to help them. And we promise that each interview will only be the highest caliber and most up to date information the kind that we would share with our own family members in such a time. This is information you can trust!
Open up to breakthrough insights.
We think of each of these interviews not so much as conversations, but as doorways. The biggest value you get from this program might be that one of the experts makes a reference to new information you follow up with that changes your life. And with the upgrade package, the door opens wider, and it stays open for as long as you like.
Imagine what having this information could mean to you.
Have you ever been chronically ill? Worried about the health or survival of a loved one? Would you like to know how to lose a few pounds, clean up your arteries, or defend yourself from cancer?
Do you sometimes wish you had more energy, got sick less often, and felt more confident about what to eat for optimal health?
For most of us, a good diet is the best gift we can give to ourselves and our loved ones… because it's the GIFT OF LASTING GOOD HEALTH! And it's not rocket science. Using simple and easy to remember steps you can dramatically increase your chances of living a long and vibrant life.
Now, with the tools offered with the empowerment package, it's easier than ever.
The speakers we're interviewing aren't just brilliant experts they know how to share their message in a way that is fun, engaging, and effective. That means more value for you.
And the benefits are far reaching.
Globally, we face some big challenges. Hunger is now taking the lives of 17,000 children daily. Unsustainable agricultural practices mean that access to enough food isn't something our grandkids can take for granted.
The rainforests are being slashed, burned, and turned into deserts by cattle ranching. This impacts the air, oceans, and weather patterns of the whole planet.
And leading scientists believe our global climate is being dangerously destabilized. That means we all face more droughts, floods, hurricanes, and coastal flooding.
You can be part of the solution.
If you want to think globally and act locally, you can't get more local than the food on your plate.
What you eat has a bigger impact on our world than you probably ever imagined.
Do you want a world where everyone has enough to eat?
Do you want a world with a stable climate and healthy ecosystems?
It turns out you can help change the world with your knife and fork. Deliciously.
It isn't just healthier, and better for the world it's good for your conscience, too.
This revolution is in your own backyard.
Big Agriculture (Big Ag) is trying to take over the world's food supply.
Monsanto is even genetically engineering animals! Yikes.
Small farmers have been getting driven out of business for the last 60 years.
But thanks to people like you, the tide is turning.
Local, organic, natural and humane food is exploding, bringing down prices and increasing access to good food. Small farmers are starting to have a fighting chance again.
Delicious and healthful food can help you thrive and be good for the world, too.
Coming originally from an ice cream family, we'd call that a double scoop!
"I am so glad I got the empowerment package! While I thought I would catch every interview as it was broadcast, my ever-changing schedule had me missing most of them. Now I can listen when I'm in the car or at home, at my convenience. Brilliant speakers, wonderful interviews, and any time I want to hear them. I am thrilled to hear so many wise perspectives on healthy living. These visionaries inspire me to walk my talk and stay on the path to wholeness and wellness. Thank you John and Ocean Robbins!"
– Patti Breitman
This is an Extraordinary Opportunity

We will assume all risk with our 100% 30-day, no questions asked Total Satisfaction Guarantee.
Order this program, download everything, grab all the bonuses, and listen to your heart's content. If you're not satisfied with what you've received for any reason, simply ask for a refund and we'll take care of you.
No muss, no fuss.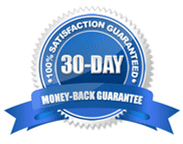 You Have a Choice To Make
1) You can continue as things are, and keep getting the same results.
2) OR…you can download the guidance of these 24 extraordinary souls and accelerate your path to vibrant health.
Yes, John and Ocean, Please Give me TOTAL ACCESS TO The Food Revolution Summit Empowerment Package
I understand I'll be receiving the entire program of interviews, transcripts, and bonus offerings for a small one-time investment.
I also realize I risk nothing, since you're offering a 30-day money-back guarantee if I am not happy with the program.
TODAY ONLY:
$197

$97


To your health and a healthy world!
Meet the hosts of The Food Revolution Network:
John Robbins is author of the 1987 landmark international bestseller Diet for a New America which helped to bring the natural foods industry into the mainstream. His eight best-sellers have sold more than 2 million copies.
John is also co-author, with his son and colleague Ocean Robbins, of the newly released Voices of the Food Revolution. He is founder of EarthSave international, and one of the most popular bloggers on the Huffington Post.
John is a recipient of the Rachel Carson Award, Green America's Lifetime Achievement Award, the Albert Schweitzer Humanitarian Award, and dozens of other honors. He has been joyously married to Deo Robbins since 1967.
Ocean Robbins completed his first marathon at age 10, and opened a door-to-door natural foods bakery at age 11. In 1990, at age 16, he was founder of Youth for Environmental Sanity (YES!), which he directed for 20 years.
Ocean has spoken in person to 200,000 people and facilitated hundreds of gatherings for leaders from 65+ nations. He is co-author with his father John Robbins of Voices of the Food Revolution, and an adjunct professor for Chapman University.
Ocean is a recipient of the national Jefferson Award for Outstanding Public Service and (with his beloved partner of 18 years, Michele) of the 'Couple of the Movement' Freedom's Flame Award. He is a popular blogger and serves as CEO of the 100,000+ member Food Revolution Network.