Welcome to the No-GMO Action Pack
Below please find brief descriptions of each resource, and a link to download it.
Yours for the health and safety of you and all you love,
– The Food Revolution Network Team
Jeffrey Smith – Take Genetically Engineered Foods Out Of Your Diet Immediately!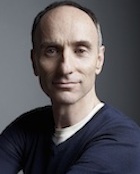 Jeffrey Smith is an international bestselling author and filmmaker, and a leading spokesperson on the dangers of Genetically Modified Organisms (GMOs). He has counseled world leaders from every continent, changed the course of government policies, and is now orchestrating a tipping point towards consumer rejection of GMOs through his programs at the Institute for Responsible Technology. Jeffrey's book Seeds of Deception is the world's bestseller on GMOs, and his film Genetic Roulette documents 65 health risks of GM foods Americans eat every day.
In this stirring interview conducted by bestselling author John Robbins for the 2012 Food Revolution Summit, Jeffrey delivers the alarming news that shortly after GM soy was introduced in the UK, food allergies shot up by 50%. GMOs are leading to a massive increase in human exposure both to the Roundup herbicide, and to the bt toxin that has been genetically engineered into every cell of corn and other plants.
INTERVIEW DETAILS
Duration: 37 minutes
Interviewed by: John Robbins
DOWNLOADS
Vandana Shiva, Ph.D. – Food Security In A Global Community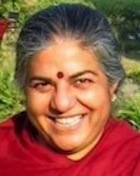 Dr. Vandana Shiva is a world-renowned environmental leader and thinker. She is director of the Research Foundation on Science, Technology, and Ecology, and the author of many bestselling books, including Soil Not Oil: Environmental Justice in an Age of Climate Crisis.
Vandana is the founder of Navdanya (nine seeds), a movement promoting diversity and use of native seeds, and a recipient of the Right Livelihood Award, often called "The Alternative Nobel Prize."
Forbes named her "one of the 7 most influential feminists in the world," and Time selected her as an "environmental hero." Vandana will show you like never before the global impact of your food choices.
INTERVIEW DETAILS
Duration: 17 minutes
Interviewed by: John Robbins
DOWNLOADS
8) Non-GMO Shopping Guide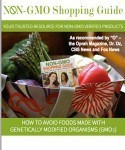 The Non-GMO Shopping Guide features over 150 brands currently enrolled in the Non-GMO Project. This purse/pocket-sized guide will help you identify and avoid foods that contain genetically modified organisms (GMOs) foods while you shop.
10) True Food Shoppers Guide mobile application for iPhone and Android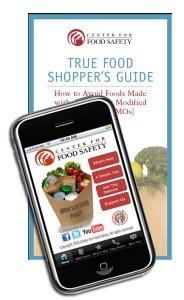 This mobile app from the Center for Food Safety was created to help you find and avoid GE ingredients wherever you shop. This guide gives you valuable information on common GE ingredients, brands to look for and look out for, and common sense tips to keep you in the know. Stop shopping in the dark and download your new shoppers' guide today.
Special e-book offering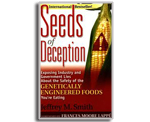 Get a PDF copy of the first chapter of Jeffrey Smith's GMO blockbuster, Seeds of Deception — the world's bestselling and #1 rated book on the subject. The explosive expose` reveals what the biotech industry doesn't want you to know: Company research is rigged, alarming evidence of health dangers is covered up, and intense political pressure and industry manipulation allowed dangerous genetically engineered food into your daily diet.
Learn the meticulously documented facts that leave no doubt about a massive injustice and real threat to our health and future.
Special Video Presentation: Documented Health Risks of GMOs
What are the real health risks of GMOs? Jeffrey Smith speaks to more than 800 healthcare practitioners at the Andrew Weil Integrative Medicine Conference.