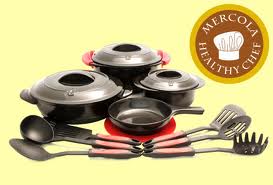 Like this article on Facebook: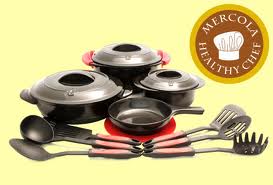 Doctor Joseph Mercola, whose website is the most popular natural health site on the internet, explains that toxic chemicals present in non-stick surface pans leach dangerous heavy metals into food, potentially leading to cancer and other serious health problems.
The website explains that ceramic cookware is the safest alternative to traditional metal cookware, and offers ceramic cookware pieces and sets for sale. There is also a FAQ page.
Like this article on Facebook: