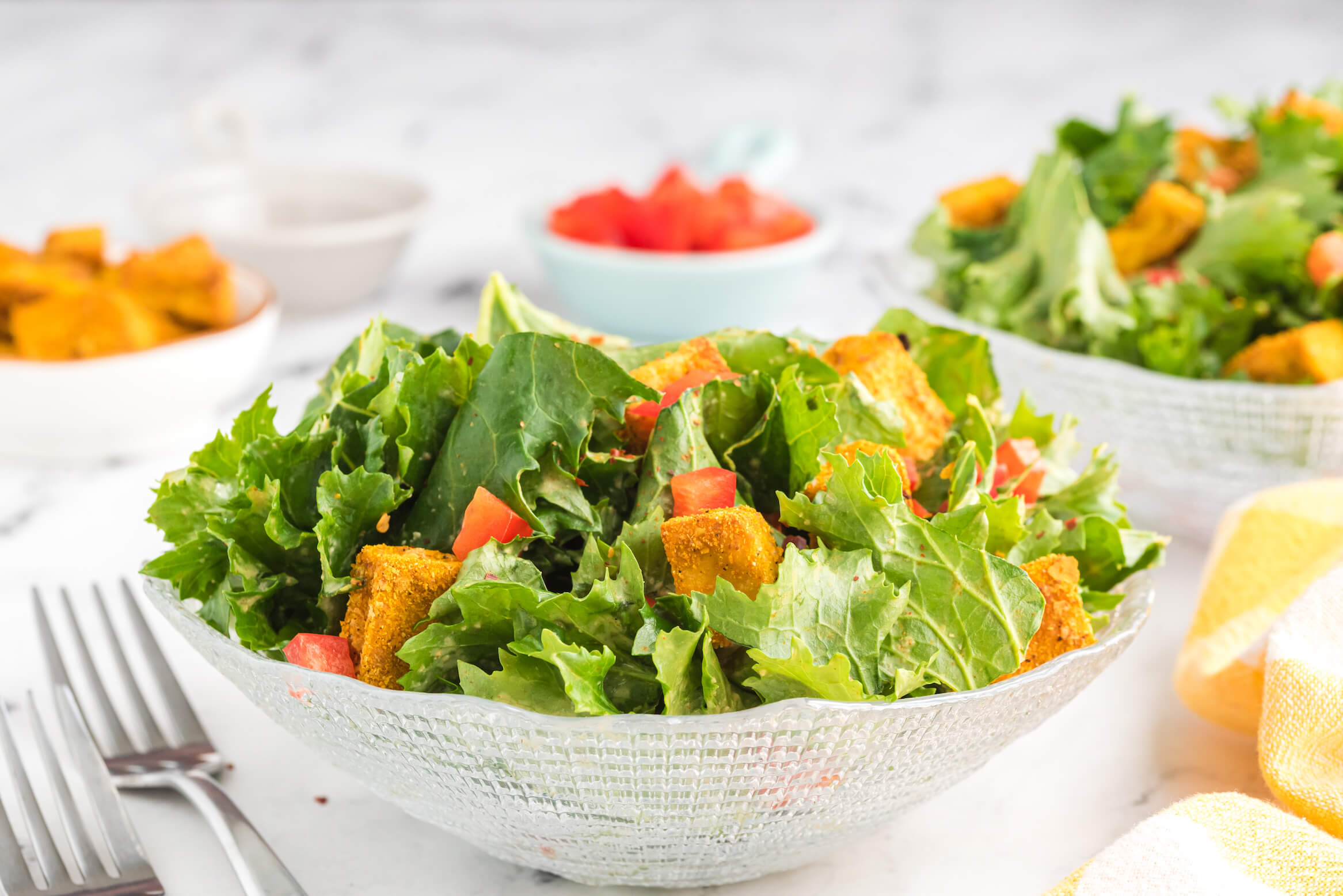 Ingredients
4
cups
organic kale (stems removed and chopped into small pieces)
Cheesy Dressing
¼
tsp
smoked paprika, +1/4 tsp as needed
Other Ingredients
½
cup
red bell pepper (diced)
1
batch Tofu Croutons (optional) link in directions
red pepper flakes (optional) to taste
Directions
1
After chopping kale into small pieces, add it to a large bowl.
2
Mix the dressing ingredients together in a small bowl.
3
Transfer the dressing to the kale. With clean hands, massage the dressing into the kale until all of the greens are coated, about 30–60 seconds.
5
Sprinkle with red pepper flakes, if desired.
Chef's Notes
Substitutions
Instead of Tofu Croutons, add ½-1 cup cooked chickpeas or other legume of choice.

In place of red bell pepper, use yellow or orange bell pepper.

In place of kale use spinach or collards.
Prep Ahead
If using the Tofu Croutons, make them ahead of time and place them in the refrigerator. Reheat them in the oven or toaster oven.
Storage
Store leftovers kale salad in an airtight container in the refrigerator for up to 3 days.