It's no surprise that diabetes prevention is a hot topic in healthcare. Diabetes has been called the 'Black Death' of the 21st century. It's reached epidemic proportions, with nearly 9% of the world's population having some form of the disease (not including prediabetes).
China, in particular, has some of the worst diabetes rates. Eleven percent of the Chinese population has either type 1 or type 2 diabetes. But prediabetes rates worldwide are just as bad — and rising.
The International Diabetes Federation estimates that prediabetes rates will reach 398 million worldwide by 2030. That's around 19% of the world's current population. Despite the widespread prevalence, in the U.S., 90% of people with prediabetes don't even know they have it. Most people will not have symptoms until they're dangerously close to having full-blown diabetes.
What is Diabetes?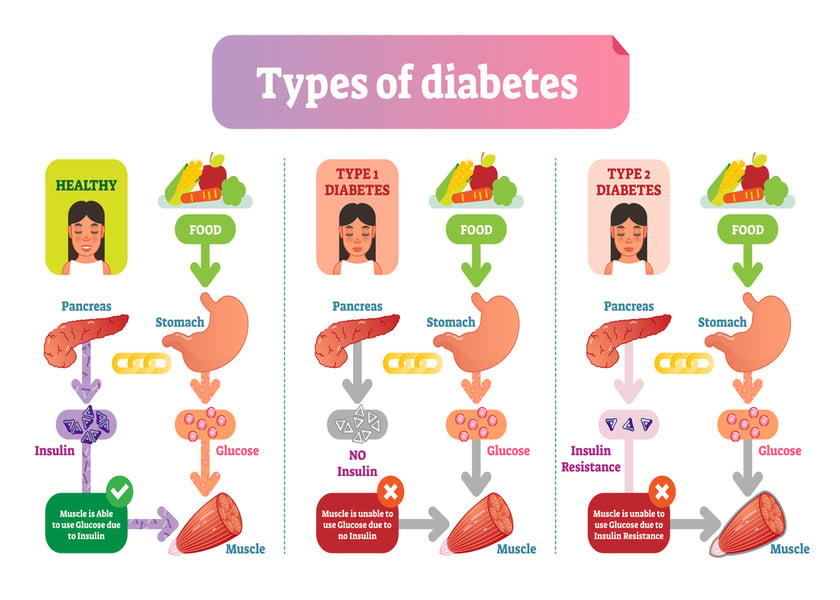 Type 1 diabetes is an autoimmune condition and is generally considered lifelong, although the symptoms can be mitigated with a healthy diet and lifestyle. This form of the disease occurs when the body's immune system attacks the pancreas' beta cells, causing the pancreas to not make enough insulin. So most type 1 diabetics are dependent on regular insulin injections.
For many people, diet and lifestyle choices can mitigate the symptoms, but will rarely eliminate them completely.
Type 2 diabetes risk is impacted by age, genetics, and ethnicity. But what you eat and how often you move your body are better markers for type 2 diabetes risk than any other factors.
In contrast to type 1 diabetes, with prediabetes and type 2 diabetes, your body is not fully responsive to insulin, so your pancreas must work overtime to make more and more of it. As a result, your body becomes increasingly inefficient at transferring sugars out of your bloodstream and into your muscles, causing a host of problems.
Common symptoms of diabetes include:
Frequent urination
Increased thirst or hunger
Tingling or numbness in the extremities
Slow-healing wounds
Blurred vision
Other health issues that may arise include heart disease, nerve damage, eye problems, and dementia. And in some cases, other conditions can increase your risk of diabetes — including obesity, high blood pressure, heart disease, stroke, depression, and polycystic ovary syndrome.
Hope Amid a Diabetes Diagnosis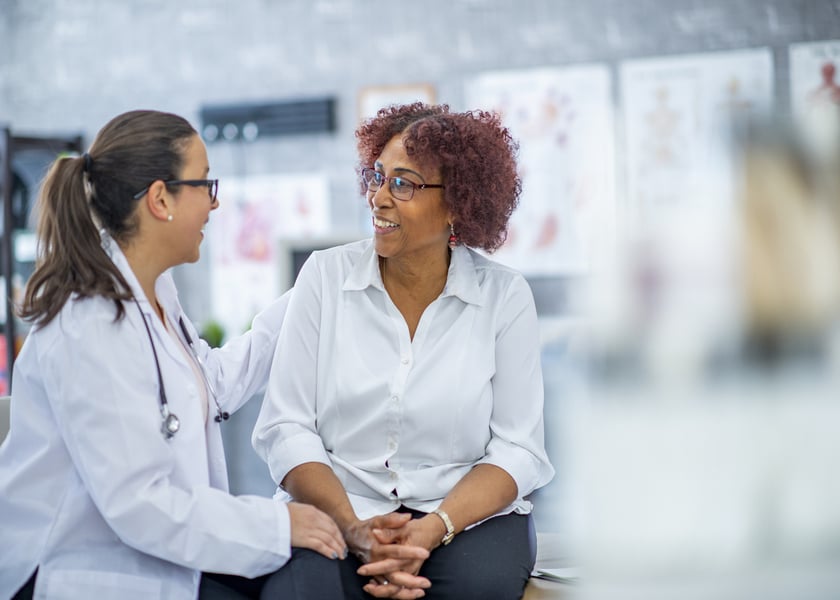 Whether you're at the beginning of your diabetes journey, are just looking at diabetes prevention strategies — or you've had the disease for a long time — there definitely is hope.
Type 2 diabetes doesn't have to be a life-long disease. And it doesn't have to be a death sentence.
A whole foods, plant-based diet that's low in unhealthy fats, combined with regular exercise, stress reduction, better sleep, and eliminating unhealthy risk factors such as smoking, can stop type 2 diabetes in its tracks. And these same lifestyle choices can help with type 1 diabetes, too.
If you want further guidance on what exactly you should or shouldn't eat, along with strategies and recipes, check out some of our resources below.
6 Blood Sugar and Diabetes Prevention Resources You Need to See
Type 2 diabetes is fundamentally a lifestyle disease. And that's great news for you because it means you have a great deal of control over its development. If this interests you, here are our top 6 resources you need to know about.
Many people were (and continue to be) inspired to try a plant-based diet after watching the 2011 documentary, Forks Over Knives. One such person is Brooklyn Borough President, Eric Adams. Check out this video to see Eric's before and after photo as well as a short video about how he reversed his type 2 diabetes.
What you eat plays a major part in the development of type 2 diabetes and other forms of metabolic diabetes. In this article, you'll discover the five best and six worst foods for diabetes prevention and reversal. And you'll find out about Dr. Joel Fuhrman's book, The End of Diabetes, and how it can help with a blood sugar balancing diet.
While snacking isn't for everyone, it can be a healthy way to keep your blood sugar balanced — provided you choose the right foods to snack on. So what are some of the healthiest snack options, whether you have a form of diabetes or not? You'll find out all the science-backed facts in this article. And you'll even get a handful of recipes to make snack time a little easier (and tastier!).
It's no secret that soda is bad for you. One can of soda may contain as much as 46g of sugar per serving. And while sugar doesn't in and of itself cause diabetes, it does contribute to its development. Discover just how far-reaching the damaging effects of soda are on your health and well-being.
Fiber is essential for proper digestion and a host of other bodily functions, including blood sugar balance. But less than 3% of the U.S. population gets enough of it! See why fiber is so important, how much you need, and the best places to get it from.
6. Diet and Lifestyle Strategies for Preventing and Reversing Diabetes – Action Hour with Jon McMahon
In this special Action Hour event, Ocean Robbins sits down with Jon McMahon for an informative and inspiring discussion about diabetes prevention and reversal. Hear about cutting-edge diabetes research and what you can do right now to fight insulin resistance. Discover the link between obesity and diabetes and how to balance your blood sugar with diet and lifestyle choices.
https://www.youtube.com/watch?v=5vCkjiAg8Mg
2 Recipes for Blood Sugar Balance and Diabetes Prevention
Use what you've learned in this article about the best and worst foods for diabetes and try these blood sugar balancing recipes.
Overnight Oats from Cookie + Kate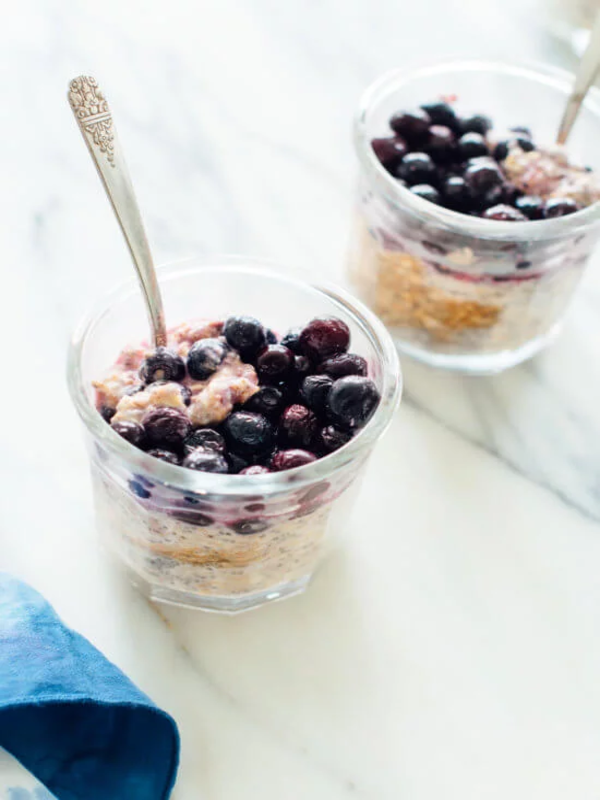 Oats and oatmeal are low on the glycemic index, which makes them a diabetes-friendly food. Plus, just one cup of oats gives you 33% of your daily fiber, and fiber plays a key role in slowing down digestion and stabilizing blood sugar levels.
These Overnight Oats from Cookie + Kate are a versatile and nutritious way to eat oats. The basic recipe includes oats or muesli, fruit, chia seeds, nut or seed butter, and a plant-based milk of choice — with an optional sweetener.
Note: If you're gluten-free, use certified gluten-free oats, and choose organic to avoid glyphosate exposure.
Hearty Minestrone Soup from Brand New Vegan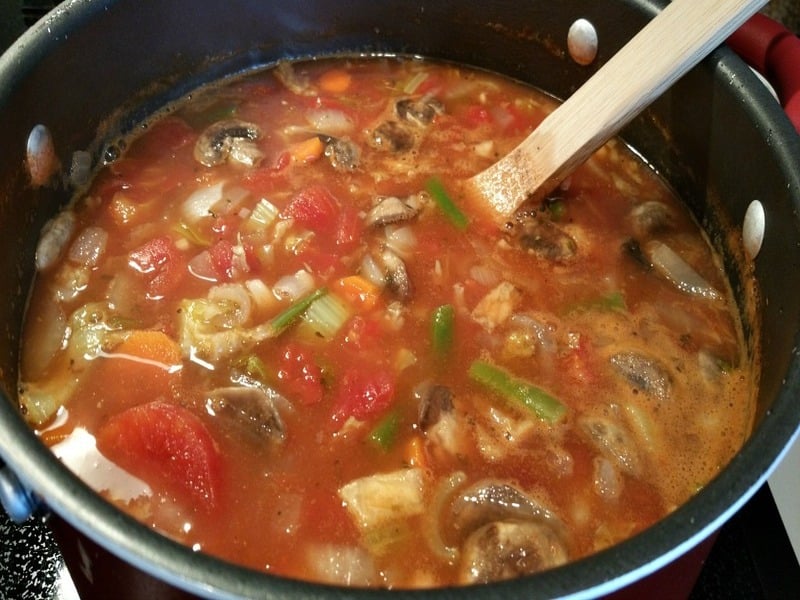 This Hearty Minestrone Soup recipe from Brand New Vegan is a powerful diabetes fighter. It includes eight different vegetables and three types of beans, giving you plenty of fiber and nutrients to help keep your blood sugar stable.
And If you want even more health-boosting resources to improve your WHOLE Life…
Learn what brand-new scientific research says about how to prevent and reverse type 2 diabetes — using food and free lifestyle tips.
Join the FREE
Watch Here
Tell us in the comments below:
Do you practice any lifestyle habits for diabetes prevention or reversal?
Did you find these resources helpful, and if so, which ones were most useful?
What are your favorite diabetes-fighting foods?
Featured Image: iStock.com/Chinnapong