In the process of learning how to cook, there's a crucial ingredient that can make or break your success in the kitchen: the ability to read and understand a recipe. It may sound simple, but reading a recipe goes well beyond just scanning words on a page.
Deciphering recipe terminology, like "prep ahead" or "divided," can mean the difference between stress and confusion in the kitchen versus cooking with ease and efficiency.
Without a clear understanding of the nuances of recipe language, it can be intimidating to attempt a recipe, especially if the cuisine is new to you.
Whether you're curious about plant-based eating or have already gotten your feet wet a bit, understanding the elements of a recipe, including measurements and cooking techniques, will help you successfully create memorable meals.
In this article and video, we'll explore the art of reading a recipe and crafting culinary masterpieces in your own kitchen.
Why Follow a Recipe?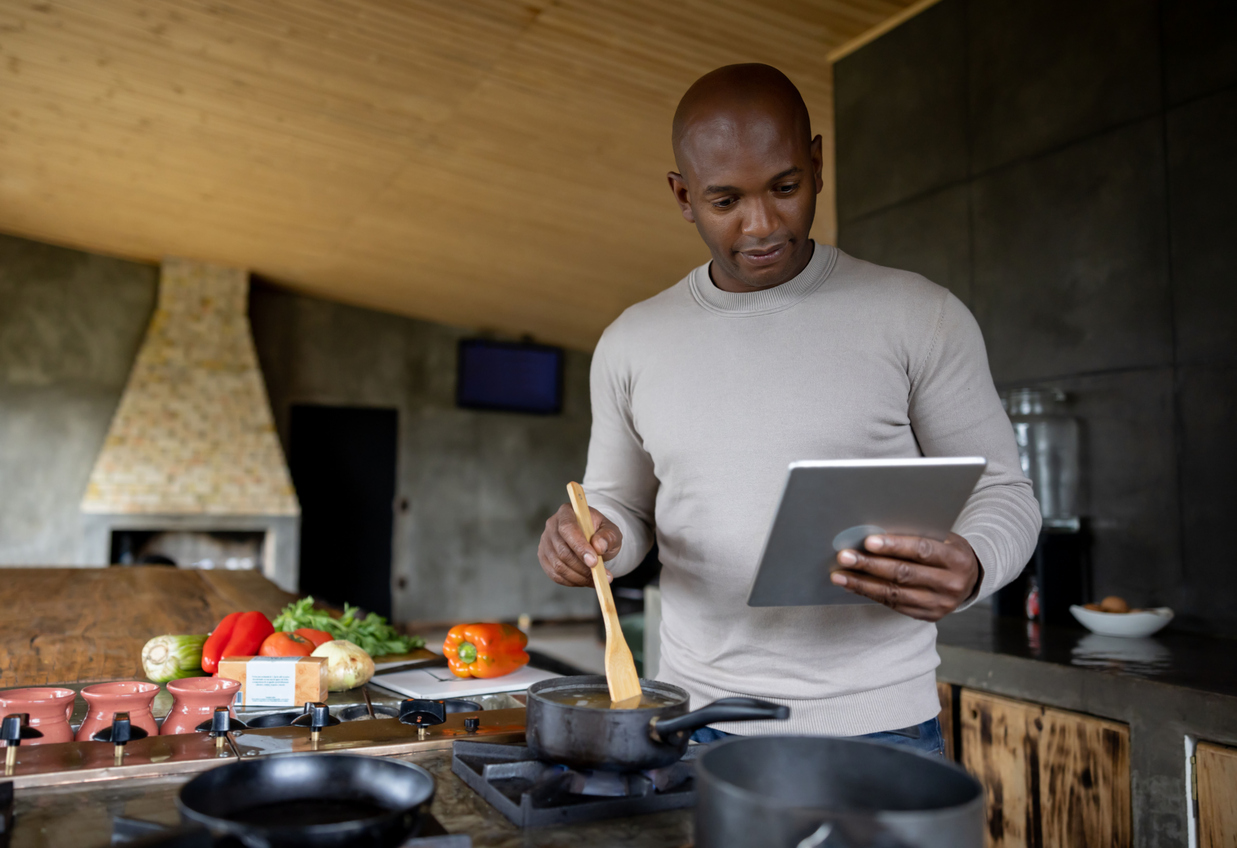 You may be wondering, what's the big deal? Do you even need to follow a recipe to make something great? Technically, no. But if you're inexperienced in the kitchen and have never really attempted to create something new, there are a number of reasons why following a recipe is beneficial.
Achieve Consistency in the Kitchen
A good recipe is tried-and-true, meaning it's been tested and turns out pretty consistently every time you make it. Following a recipe is a more reliable method for cooking than just winging it and hoping the flavor combinations and measurements you've included will work together.
When reading a recipe, you can follow the measurements, instructions, and cooking times to get the end result that the recipe developer intended. This is especially important when faced with unfamiliar ingredients or new culinary techniques. Although your creation may not always look as good as the mouthwatering photo in the cookbook or food blog, it will hopefully taste just as good.
Learn By Doing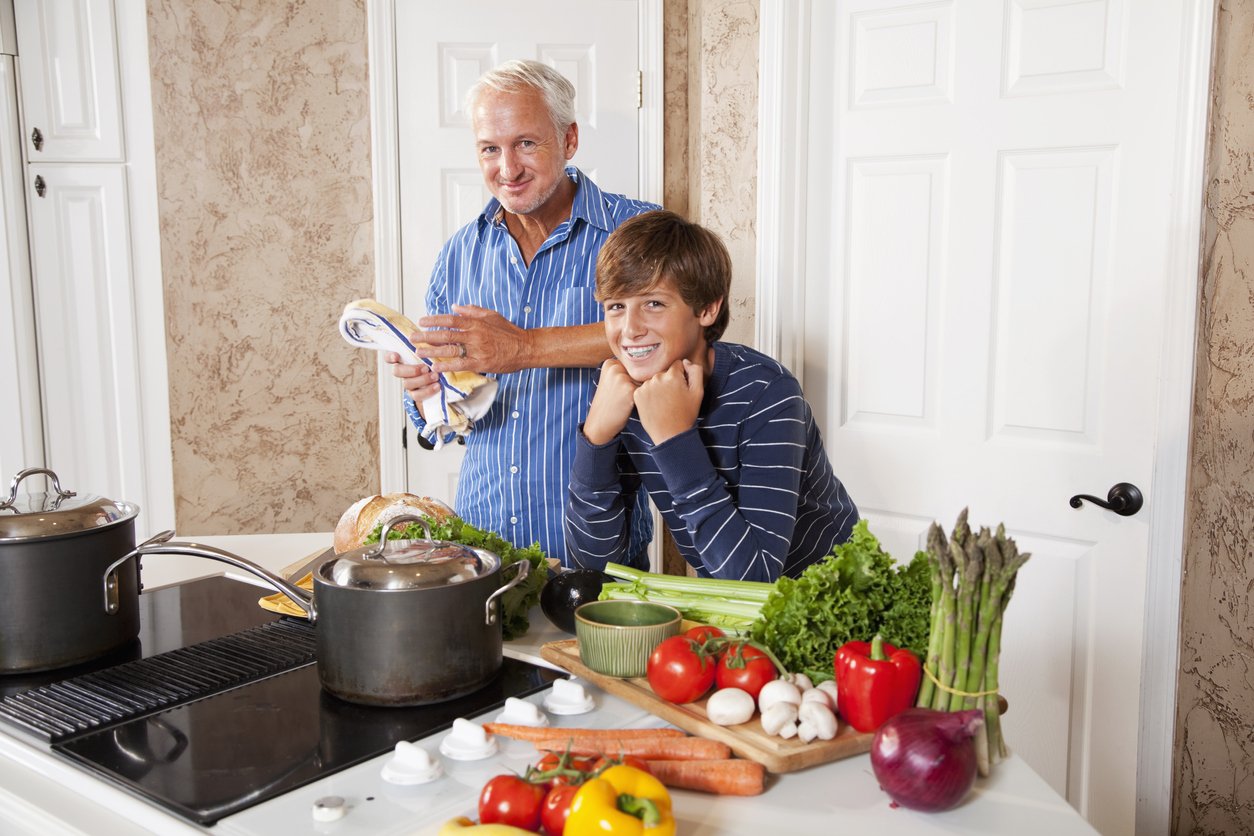 "For the things we have to learn before we can do them, we learn by doing them."
Recipes can be valuable learning tools, whether you're new to the kitchen or an experienced cook. They provide guidance on cooking techniques, ingredient combinations, and flavor profiles.
If you stumble upon an enticing recipe that has new-to-you ingredients or unfamiliar cooking techniques, go for it! Consider expanding your culinary knowledge and strengthening your kitchen confidence by fully embracing and making the recipe.
Because no matter the outcome of a recipe, there's always room for some takeaway wisdom.
Sometimes, you'll have recipes that look just like the photo and taste exactly how you expected, and sometimes you'll have recipes that look like you spun them through a washing machine a few times. Cooking mistakes happen to the best of us (even seasoned recipe developers!). The key is learning from the experience and understanding what you can do differently next time. Or relish in the fact that you tried, and move on to the next dish!
Manage Your Time and Resources
Following a recipe can also help you determine whether a dish is suitable for your lifestyle.
Take a look at the preparation and cooking time in a recipe. If you have two full-time jobs, a family of four, and five foster dogs, a recipe with over an hour of prep or cooking time may not be suited to you. Instead, you may want to opt for recipes that use simple ingredients and require little preparation.
Recipes also often have a list of tools or equipment needed to replicate a dish. Obviously, if a recipe calls for an air fryer, and you don't own one, you may want to turn the page or scroll to the next recipe. Although sometimes substitutions may work, they may take longer to do the same job.
By assessing the required time and resources to cook something, you'll set yourself up for success and a stress-free experience in the kitchen.
What's in a Recipe?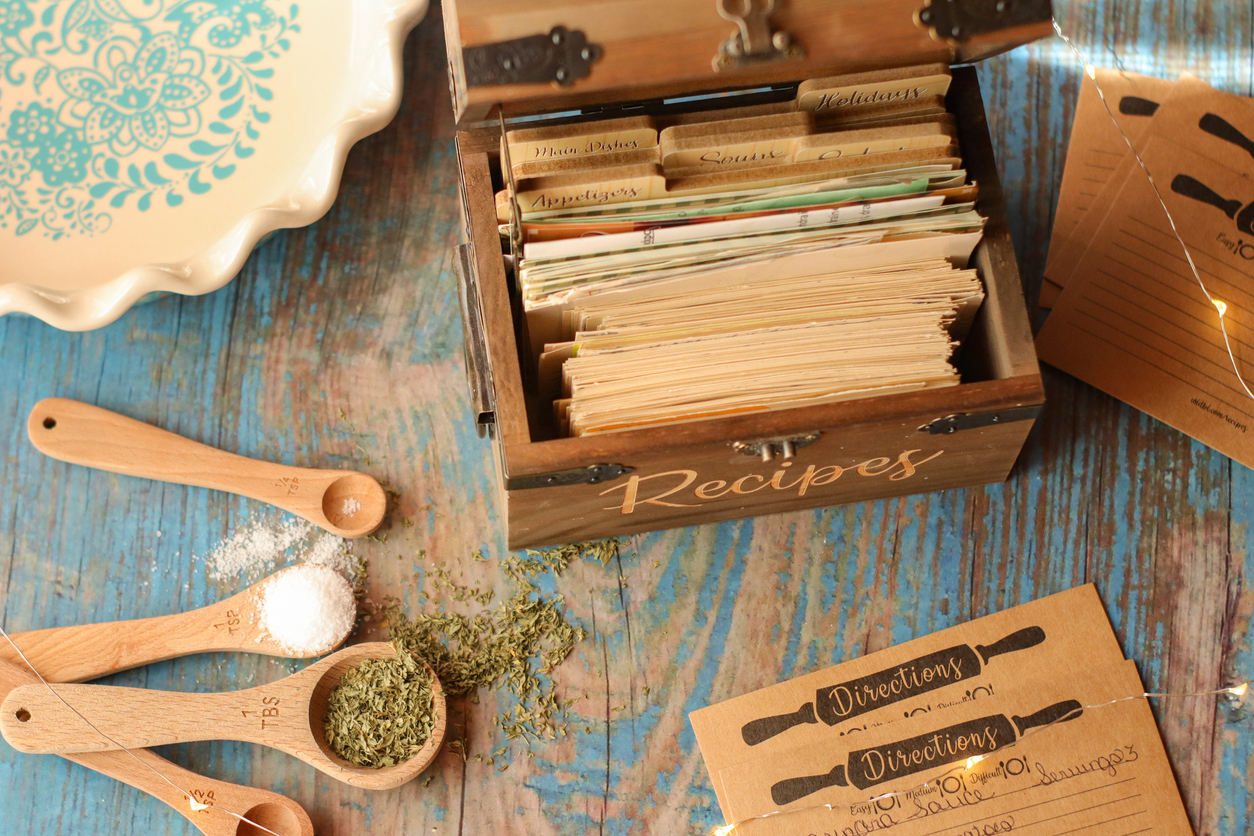 Now that you understand why following a recipe is important, let's take a closer look at each recipe component.
Recipe Name: The recipe name will often give you an indication of its origins, flavor, and main ingredients.
Prep Time: The time it takes to prepare ingredients before cooking.
Cook Time: The time it takes to cook ingredients.
Serving Size or Yield: Lets you know how much a recipe makes and for how many people. It can help determine whether you need to halve the ingredient list if you're cooking for one or double the ingredients if you're feeding a family of six.
Ingredients and Measurements: What you need to grab from the grocery store to make a recipe and which measuring utensils you'll need. (Tip: Before making your ingredient shopping list, check what's lurking in the fridge that can be used in your dish!)
Looking to convert a digital recipe from metric to standard or standard to metric? Try a recipe converter site like Whisk or Cooking Recipe Converter.
Here's a common list of cooking measurements:

dash – less than ⅛ teaspoon
pinch – 1/16 teaspoon
scant – when a recipe calls for a measurement, don't use the full measurement. Instead, use slightly less than the given amount.
tsp – teaspoon
tbsp – tablespoon
c – cup
pt – pint
qt – quart
oz – ounce
lb – pound
doz – dozen
ml – milliliter
l – liter
g – gram
min – minute
hr – hour
Instructions or Directions: Step-by-step details on how to create the recipe. It's always good to give the instructions one good read before you start the recipe. See our How to Cook: Where to Start in the Kitchen article for more details around that. You'll also learn what cooking methods are needed, as well as the equipment and cooking utensils you'll need by reading the instructions.
Chef Notes: If there are additional notes, make sure to read those as well. There may be ingredient substitutions that work better for you or suggested equipment that can be used in place of what's listed in the instructions (for example, an immersion blender can oftentimes be used in place of a blender).
Nutrition Information: Finally, if you follow a particular nutrition plan, you may want to see if nutritional information accompanies the recipe to make sure it's a good fit for you and your family.
How to Read a Recipe Video: What You'll Learn
Now, let's put it all together. Watch the video below to learn:
Why you should always read recipes all the way through first
How to plan and prep your ingredients
Whether to follow measurements provided or adjust
Why you should pay attention to cooking times and take notes on how a recipe turned out
https://www.youtube.com/watch?v=MEHgmT8zXxQ
Recipes to Try Your Hand At
Now that you (hopefully!) have a better understanding of how to read a recipe and what you can expect when following a recipe, it's time to put it into practice!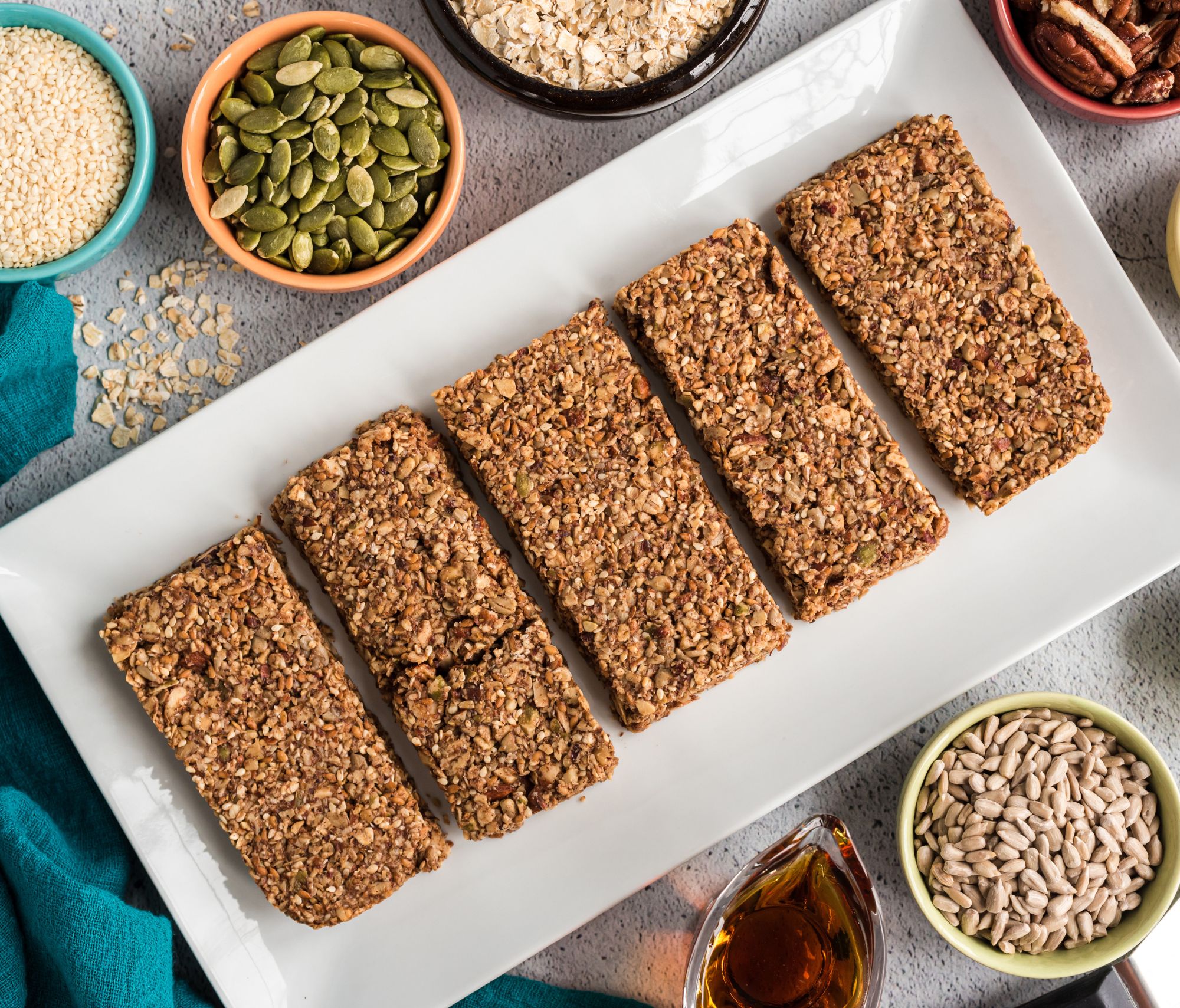 Cinnamon Oat Bars are a harmonious blend of wholesome fiber, healthy fats, and plant-based protein. These breakfast bars are designed to help you feel energized and satiated and, most importantly, a pro at following a recipe! Although this recipe may seem a bit involved, the joy you'll feel once you bite into your first homemade oat bar is priceless!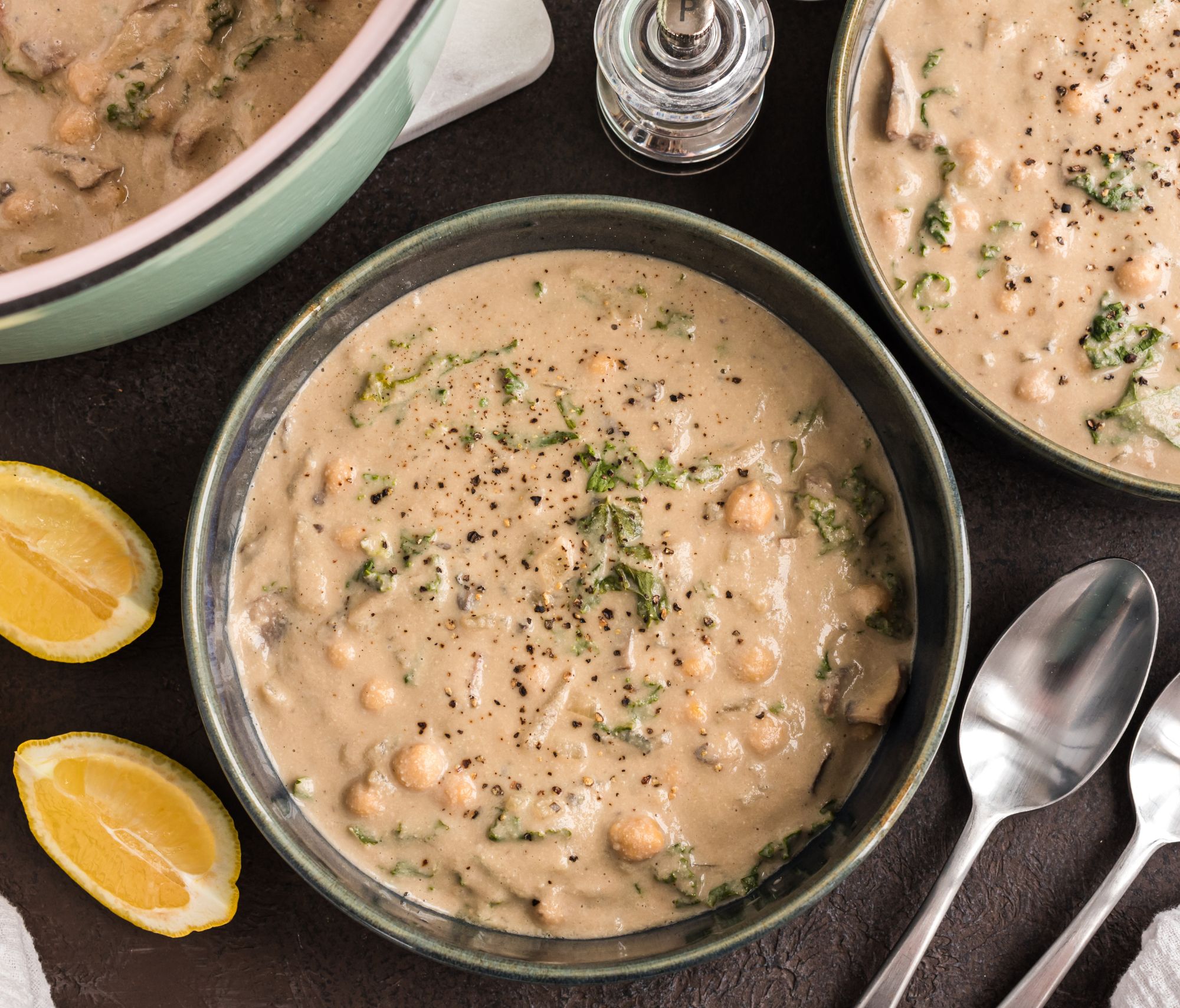 Just 10 easy steps, roughly 10 ingredients, and only 30 minutes stand between you and a scrumptious bowl of Creamy Mushroom Soup with Chickpeas and Kale. Umami-rich mushrooms, pungent onions, and aromatic garlic perfectly flavor the soup base, while mineral-rich kale and protein-rich chickpeas add wonderful texture, flavor, and nutrients. The key to success with this recipe is making sure all the ingredients are prepped and ready to go before you begin! (Mise en place, anyone?)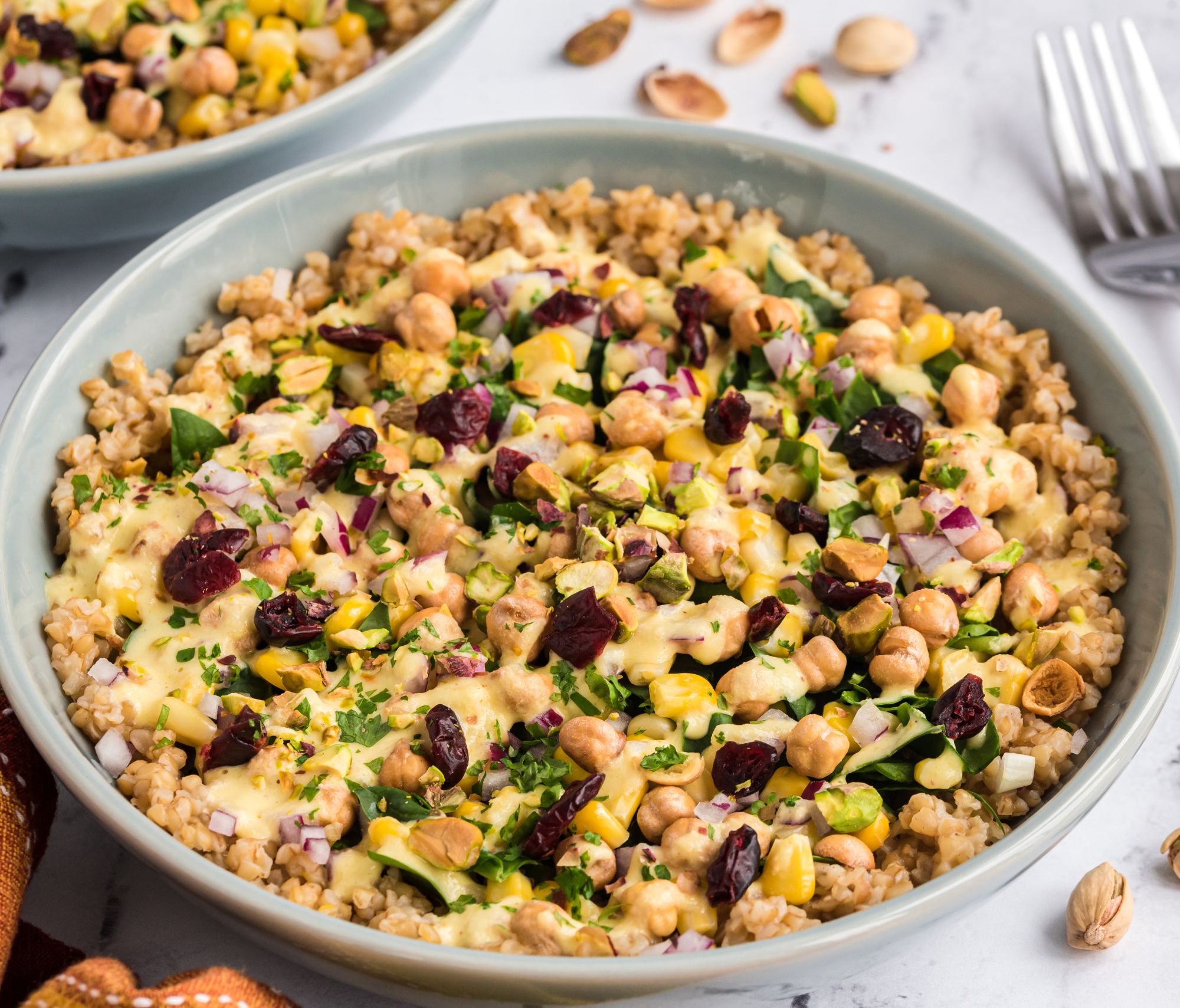 Sweet, savory, chewy, crunchy, and delicious — Moroccan Bulgur Bowl with Savory Orange Dressing hits almost every flavor profile while delivering superb plant-based nutrition! Not only will you learn to expertly combine the five tastes, you'll also learn how to prepare ingredients that may be less familiar to you. Take the leap! We promise this recipe will not disappoint!
Become a Pro at Reading Recipes!
If you're an aspiring cook, reading a recipe is a fundamental skill for recreating appetizing dishes in your own kitchen. And if you're a seasoned cook, understanding the language of recipes can assist you in experimenting with new flavors and help to expand your culinary repertoire.
By familiarizing yourself with the various elements of a recipe, interpreting measurements accurately, and grasping cooking techniques and preparation methods, you can confidently approach any recipe with ease. And with practice and experience, you'll become a skilled recipe reader, able to adapt and customize just about any plant-based recipe to suit your preferences.
Tell us in the comments:
What recipe element catches your eye first (photo, ingredients, name, type of cuisine)?

What surprised you in learning why it's important to follow a recipe?

Which recipe will you try first?
Featured Image: iStock.com/kupicoo
Read Next: