For many people, transitioning to a plant-based diet or just eating more plant-based foods can seem overwhelming — especially if you're used to animal products being the centerpiece of a meal. And when you're new to a diet or way of eating, navigating the kitchen and learning to cook new foods can seem daunting.
Making dietary changes (or any change for that matter!) comes with a bit of a learning curve and adjustment period. Change isn't always easy, but when it's for your betterment, it's typically worth it in the long run. Plus, it often presents an opportunity for learning and growth.
While you may have many burning questions about plant-based eating, the intention of this article is to provide a variety of tips and tricks on how to simply get started cooking. By the time you're done with this article, you will hopefully feel confident enough to create delicious and nutritious plant-based meals on a regular basis.
Watch the how-to video below to find out the 10 tips (plus one bonus tip!) on how to start cooking and becoming a better plant-based chef. And at the end of this article, you'll even get three delicious recipes to choose from in order to get your plant-based recipe library going.
Now let's get started!
Getting Started Cooking and Preparing Plant-Based Meals
First and foremost, if creating plant-based dishes is a goal for you, try to treat it as a fun experience. It's easy to feel overwhelmed when trying new things. But letting go of expectations can help to ease the pressure. Focus on progress over perfection.
Even the most experienced plant-based recipe creators can have a disaster in the kitchen every so often (some more than others… I'm speaking from experience here!). But there are two big things that help with kitchen mess-ups — having a compost bin handy and treating each mess-up as a learning experience.
Using Recipes as a Guide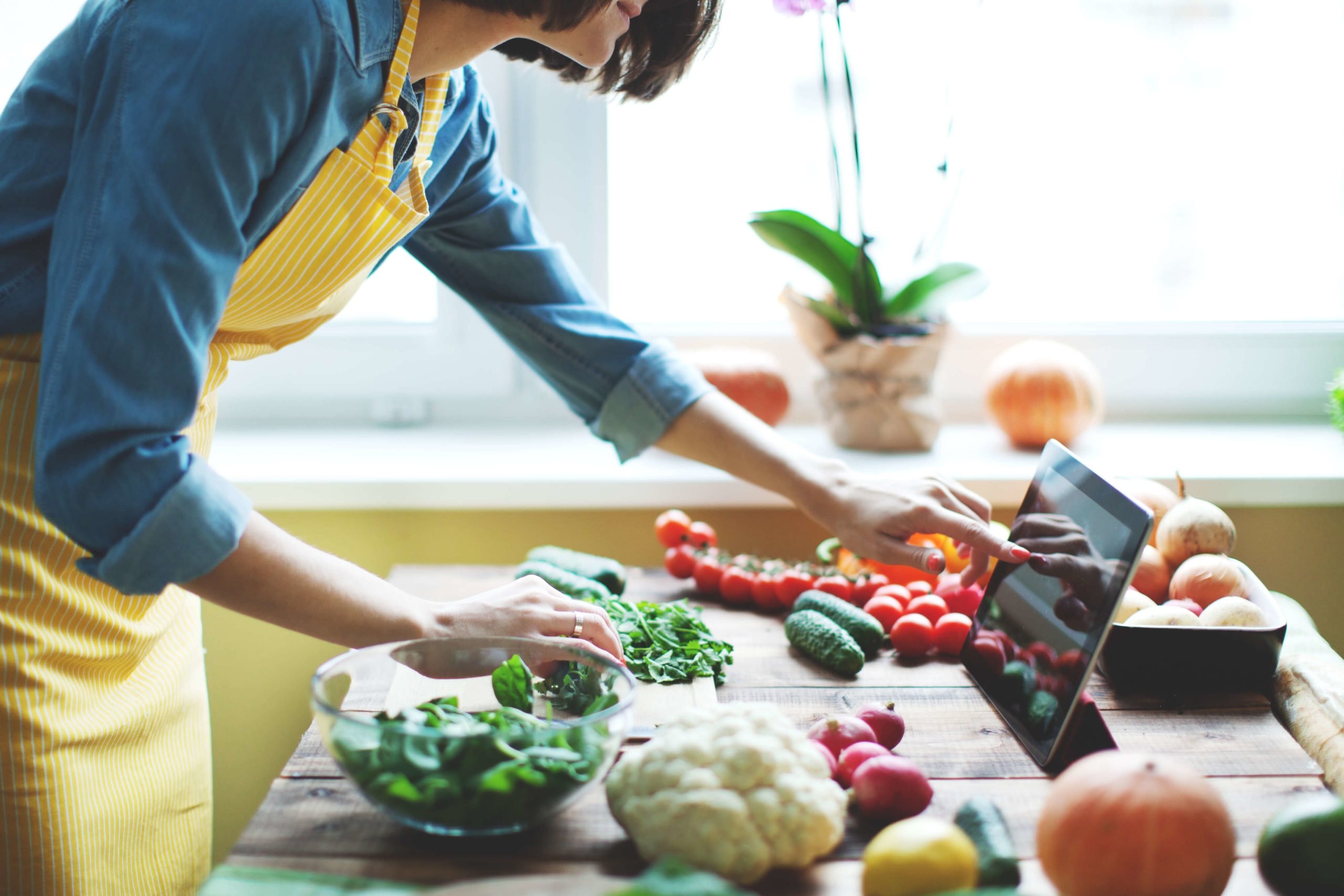 Once you've adjusted your mindset to allow for mistakes, you'll also need to figure out what exactly to cook. And where will you get the recipe from?
Consider your favorite type of cuisine and start there. Maybe it's Asian flavors or Italian seasonings that you love. Look for cookbooks and recipes that incorporate these flavors.
Or perhaps you already have a few recipes that you know and love but are traditionally made with animal products. Can you find a plant-based version of that recipe online or in a cookbook?
For those of you preparing meals for the entire family, think about what meals you enjoy most together (pizza, tacos, and pasta ring as tried-and-true favorites for many!) and try creating plant-based versions of these.
You may encounter foods that are new to you, such as tofu or tempeh, or specific flavor profiles that may take a little time and practice to perfect. This is where investing in a few good plant-based cookbooks or bookmarking a few plant-based recipe sites will be super helpful.
Through tried and tested recipes, you can get guidance on things like how to make tofu crispy or how to blend just the right amount of seasonings to create a restaurant-worthy Indian dish. And as you keep practicing, you'll start to become a plant-based chef in your own right.
Keeping Your Kitchen Stocked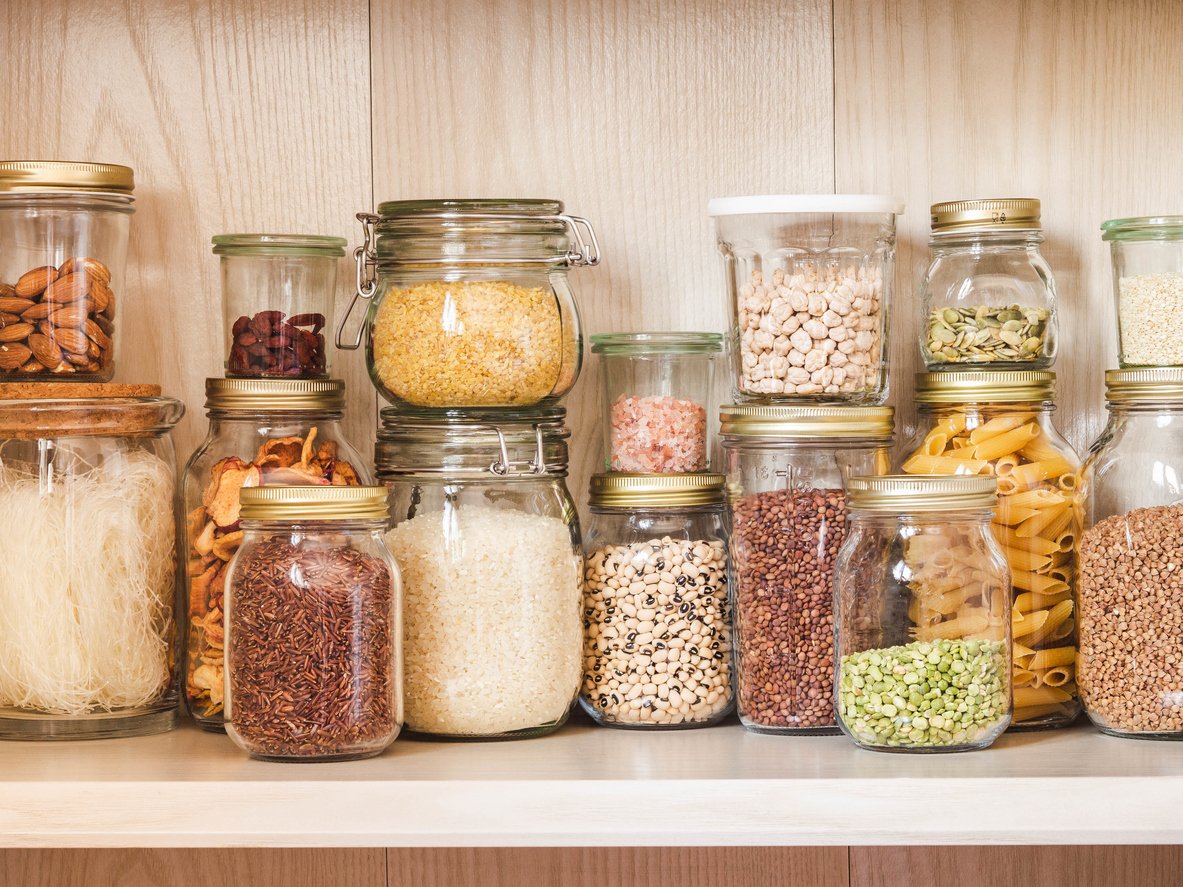 Once you start creating a few plant-based recipes, you'll notice that your cabinets and fridge naturally start to fill up with plant-based foods (that's the goal!).
You may also want to stock your pantry on a regular basis so that you're equipped with staples like legumes, whole grains, and condiments.
Visit our How to Cook: Healthy Plant-Based Pantry Essentials article to find out how to set up a plant-based pantry.
Try to create some space in your schedule to plan a few meals, shop for ingredients, and prep meals for the week ahead.
It may take a little investment in time and energy at first, but the more you get used to shopping and cooking this way, the more efficient and relaxed you'll be in the kitchen.
Navigating Your Kitchen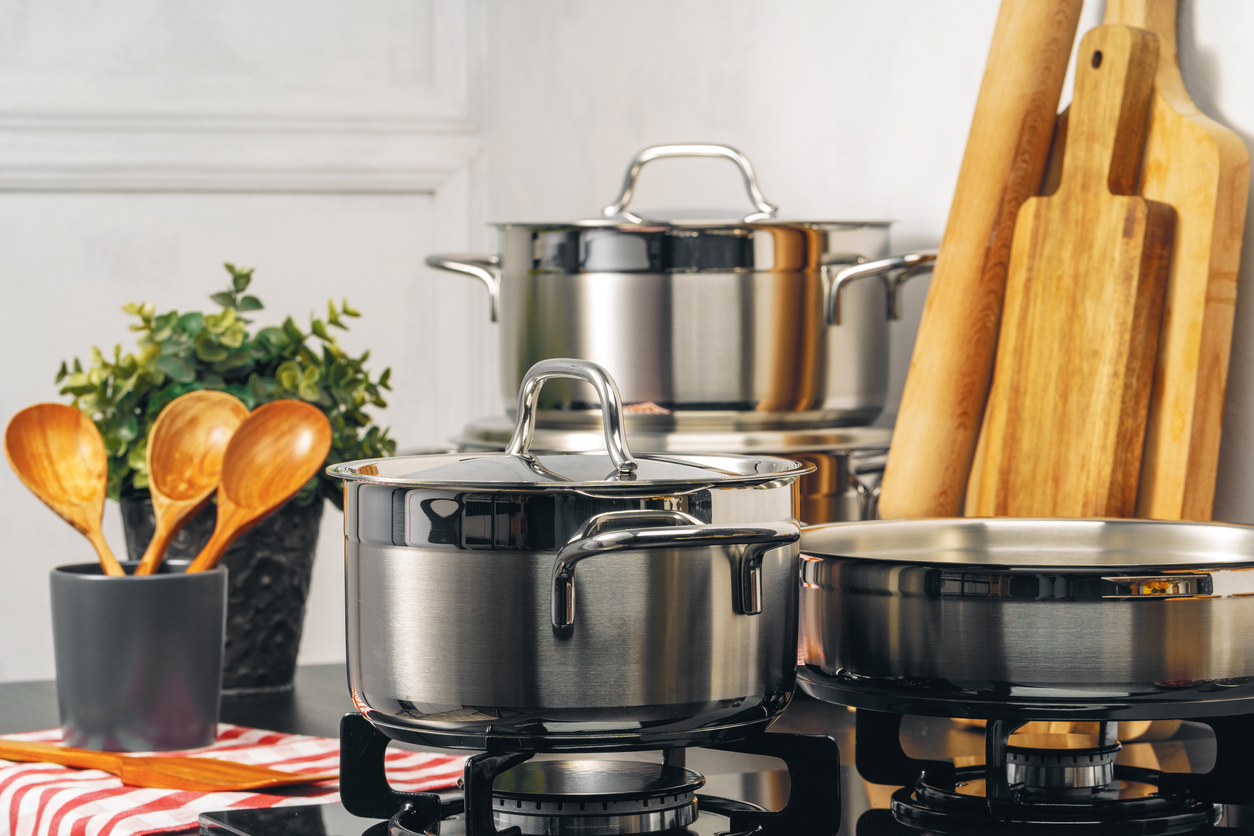 Another essential step to getting started in the kitchen is making sure you have the right tools — and knowing where everything is.
You may want to do an inventory of your existing kitchen tools and appliances to see what you have on hand and what you might need. A good chef's knife, wood cutting board, and perhaps a food processor or blender are all recommended starting points. If you'd like further guidance on kitchen tools, visit our guide on 27 Useful Kitchen Tools (+3 Bonus Tools) to Make Cooking Easier.
In addition to tools, you'll also want to make sure you have a dedicated prep station to chop food and organize your mise en place. Keeping this space clean will also help to keep your mind clear for a stress-free cooking experience.
It's also a good idea to arrange your kitchen in a way that makes sense for preparing food. Doing so will save you time and keep you organized. For example, keep pots and pans near the stove and knives and measuring cups easily accessible to your prep station.
It also doesn't hurt to have some beautifully photographed plant-based cookbooks on your countertops for a boost of inspiration when you need it!
Tips on How to Start Cooking Plant-Based Meals
Watch the video below to get 10 tips (and one bonus tip!) to help you get started in the kitchen, have fun, and stay inspired when creating plant-based recipes.
https://www.youtube.com/watch?v=JmMHl1e17ps
Recipes to Help Get You Started
No kitchen intimidation here! You'll be having fun in the kitchen in no time thanks to these simple, nourishing, and vibrant plant-based recipes. Each one of these recipes helps you to develop a different set of skills in the kitchen. From chopping to sautéing to blending and beyond, you'll be surprised at what you can create. With a bit of practice and patience, you'll be a master of the cutting board and a champion of the stove (or whatever heating apparatus you use) sooner than you think!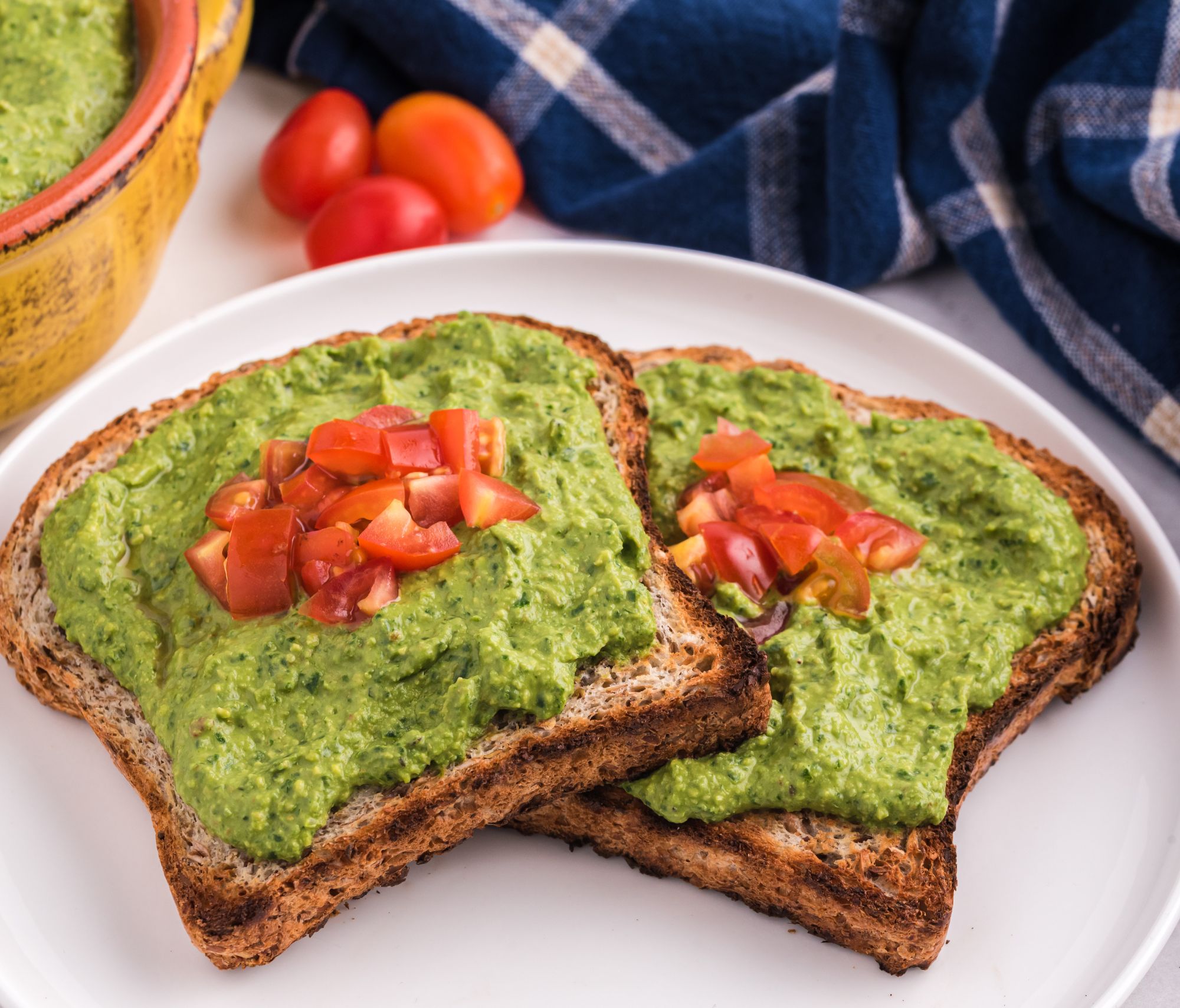 You'll feel like a master in the kitchen in no time with this deliciously fresh and herby pesto sauce! Kale Walnut Basil Pesto is one of those versatile recipes that looks and tastes like it's a complicated culinary masterpiece. But in reality, it's made with seven simple ingredients, is ready in 10 minutes, and can add a bit of pizzazz and nutrition to a variety of meals (check out the Chef's Notes for ideas!).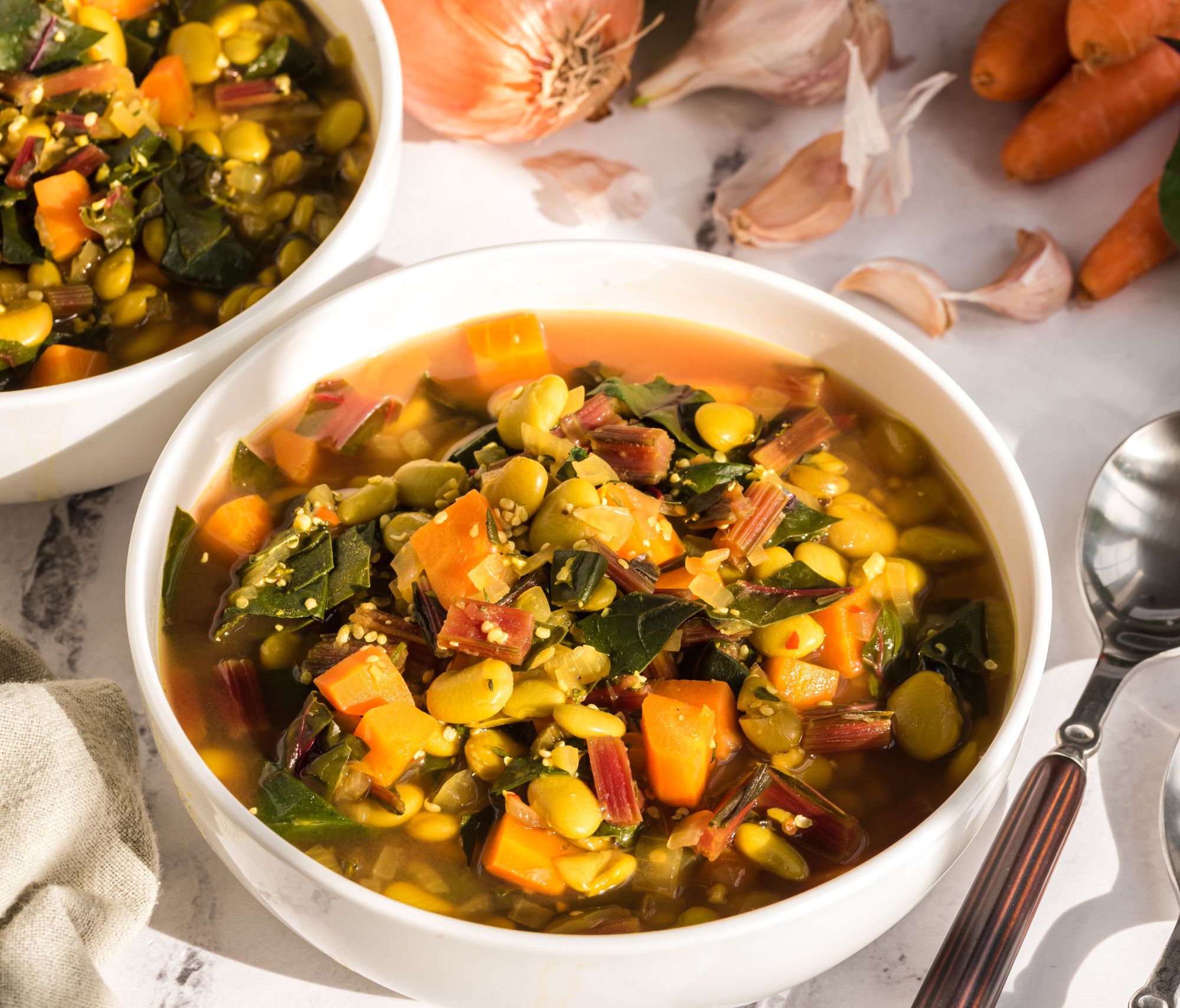 Focusing on dishes that only require one pot is a great kitchen hack when you are looking to save time and serve a meal that comes together quickly. With only a 15-minute preparation time and less than 30 minutes of cooking time, all you have to do is chop, stir, simmer, and serve! One-pot meals are an easy and delightful way to hone your kitchen skills while serving nourishing and tasty meals that you can be proud of!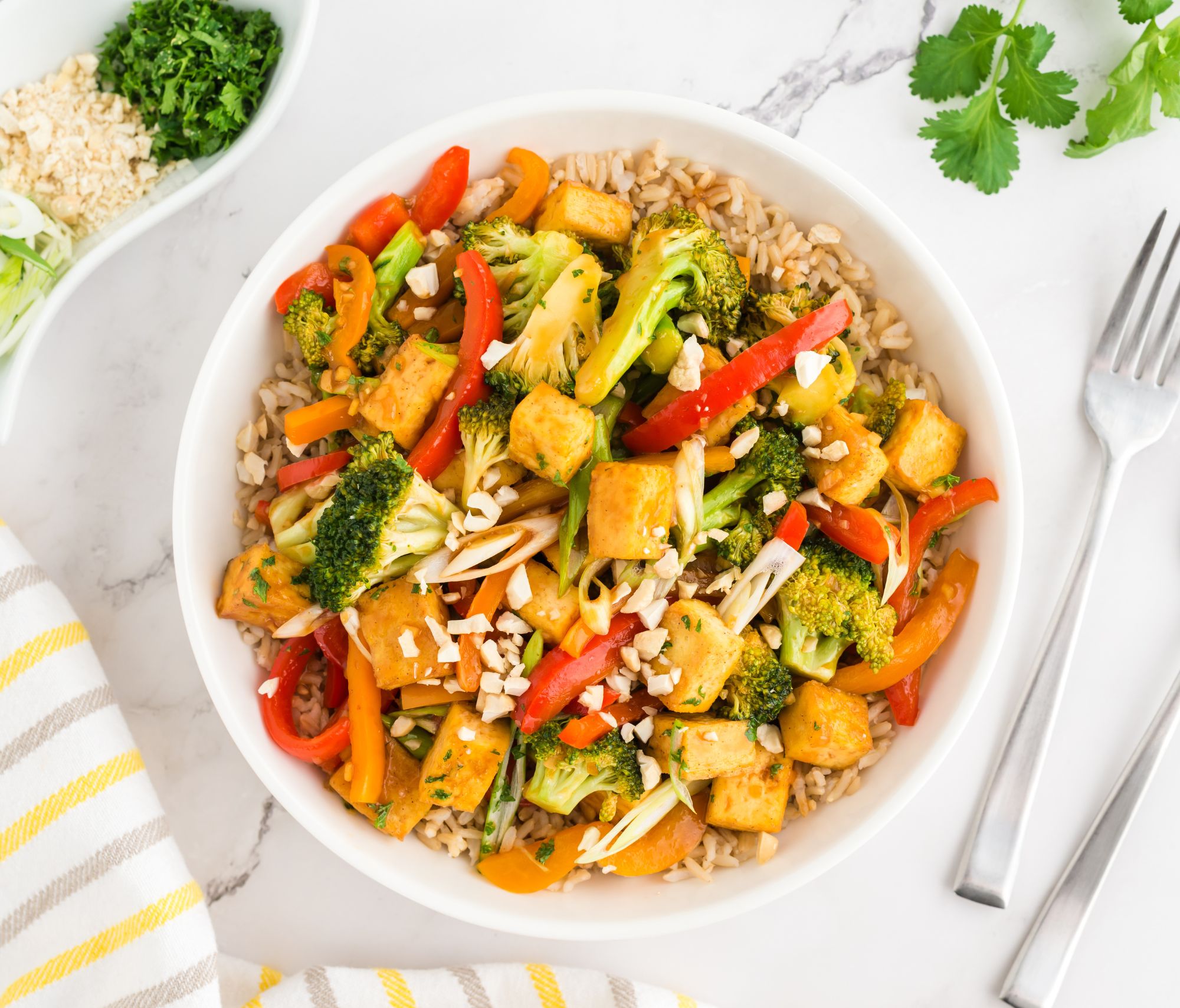 Now that you have a few of the basics down and your pantry is starting to look like a carnival of plant-based foods, perhaps it's time to take a leap and add a few more ingredients into the mix. Simple Kung Pao Tofu and Broccoli is exactly as the name suggests — simple and restaurant-worthy! Don't let the list of ingredients seem overwhelming (you've been practicing, remember?). The trick to making it a quick meal is having the rice ready to go and pressing the tofu ahead of time. The rest is as easy as (plant-based) pie — or, in this case, stir-fry!
Practice Makes Progress
We get it; cooking can be a challenge. Not only do you have to plan and find the time to prep and cook the meal, but you also have to make it tasty — that's a big venture! It may feel daunting at times, not to mention time-consuming. Whether plant-based cooking is new to you or you're a plant-powered aficionado, cooking can be a challenge.
But whenever you're feeling overwhelmed, take a moment to think about why you want to eat plant-based in the first place. And try adjusting your mindset from one of defeat to one of exploration.
Feel free to visit our How to Cook blog series anytime you need a little encouragement and support. Happy cooking!
Tell us in the comments:
What is your mindset like when you try something new?

Which plant-based meal will you create first?

What's one favorite family meal that is traditionally made with meat or dairy that you'd like to make with plants?
Featured Image: iStock.com/Wavebreakmedia
Read Next: