Learn from an experienced road tripper how to eat healthy on the road. You'll get a traveling checklist, healthy road trip snacks and meals, and other useful tips and tricks. 
Whether we're searching for natural starlight or big city lights, bouncing around bayous or buttes, or headed home for the holidays, a packed car and a full tank of gas can be the start of an adventure.
If you try to live consciously and you care about a healthy gut and a healthy wallet, dining on the road can be a challenge.
But eating healthy, affordable, plant-based foods on the road is possible!
I'm going to share some tips and tricks I've used in my 25 years of experience road tripping.
Hopefully, these ideas help you as you plan your trip or think about hitting the road.
Pack Your Pantry — A Checklist for Healthy Eating on the Road
Healthy travel starts at home. Before you set out, gathering supplies can help get you on the path to success.
Depending on where I'm going, I typically take some or all the following items with me to reduce my road trip footprint and maintain my whole foods lifestyle.
Take a look at this list and see if you get any ideas for creating your own checklist.
Health Conscious and Trash-Reduced Travel Checklist:
Reusable water bottle (preferably glass)
Travel mug
Glass canning jars with lids
Mini-spiralizer (I recommend this one for the road. It's cheap, small, and available in most grocery/big box stores in case you forget to pack yours.)
Spork (preferably titanium, like the one sold by eco-conscious company Light My Fire)
Glass storage containers with snap-on lids (Trust me, these can make a huge difference.)
Reusable food and sandwich wraps (I prefer beeswax-based Khala Cloths or silicone-based Food Huggers.)
Portable water filter
On-the-go blender
Can opener (I recommend "smooth edge" models that unseal rather than cut your cans.)
Small cutting board and folding knife
A small cooler and ice packs (not necessary but can be super useful)
Also, eating on the go often produces a lot of waste. So pack an extra bag or two to store your trash or recycling.
On the Road with a Healthy Gut and Active Brain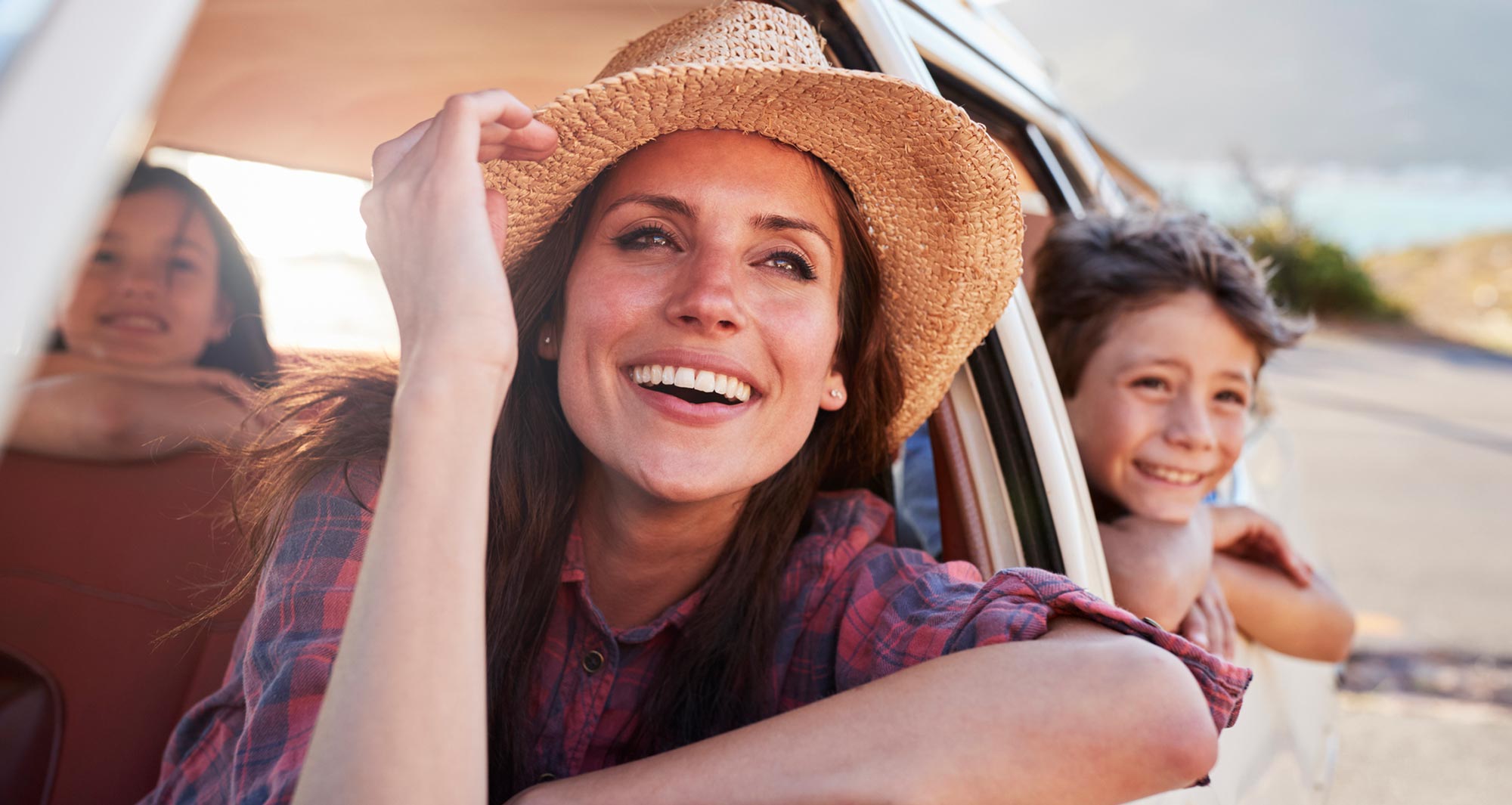 Traveling can be rough on the gut!
When we disrupt our meal patterns and normal activity level, we need to pay more attention than usual to maintaining a healthy gut.
Road tripping demands planning. So it's best not to rely entirely on what you can find on along the way.
Your gut is happiest when you give it some at least some familiar foods. Consider bringing the following from home. And think about what must-have items would be on your list.
Probiotics, the patron saint of travelers. Probiotics keep you and your car both moving in the right direction. Non-refrigerated versions are a traveler's trick.
Leftovers. Start your stomach out with what it already knows. Healthy leftovers keep well at room (or car) temperature for at least a meal or two. And they can make your first day of travel feel familiar. You can even use those glass jars to pack complete meals, like salads.
Flax seeds and/or chia seeds. Put the smooth in your smoothies (and put that blender to work). Flax and chia seeds are best and most nutritious when stored in airtight containers and refrigerated (or put in a cooler) after opened. (These organic flax packs are convenient and don't require refrigeration. And they have packs of chia seeds, too.)
Fruit and Vegetables. Oranges and apples travel well, as do snap peas and pre-cut carrots and celery sticks. Each of these snackables gives you gut-healthy fiber.
Ginger. Whether you prefer making ginger tea or adding it to meals, fresh ginger root is great for the traveler's tummy. (Tip: Peel and cut up some very thin ginger slices before you leave, but give them some air to breathe, possibly in paper bags, because if they're in plastic, they'll get moldy unless refrigerated.)
Spices. Bring your favorites for both flavor and health-boosting properties.
Instant Mojo. Organic instant coffee, matcha powder, tea (herbal or high octane), cocoa powder, and mushroom powders in combination or alone are great for keeping you focused and limiting the trash you create. (Note: Coffee shops, convenience stores, and grocery stores often give away hot water for free or cheap if you bring your own cup. Don't forget to tip!)
Nuts and seeds. Packed with minerals, protein, and healthy fats to keep you full and feeling great, nuts and seeds are perfect snacks. Or you can use them to create meals on the go. You can also soak your nuts in water overnight in glass jars and then blend them with your blender as a healthy alternative to processed dairy and non-dairy milks that need refrigeration.
Create Your Road Map through Food Desert, USA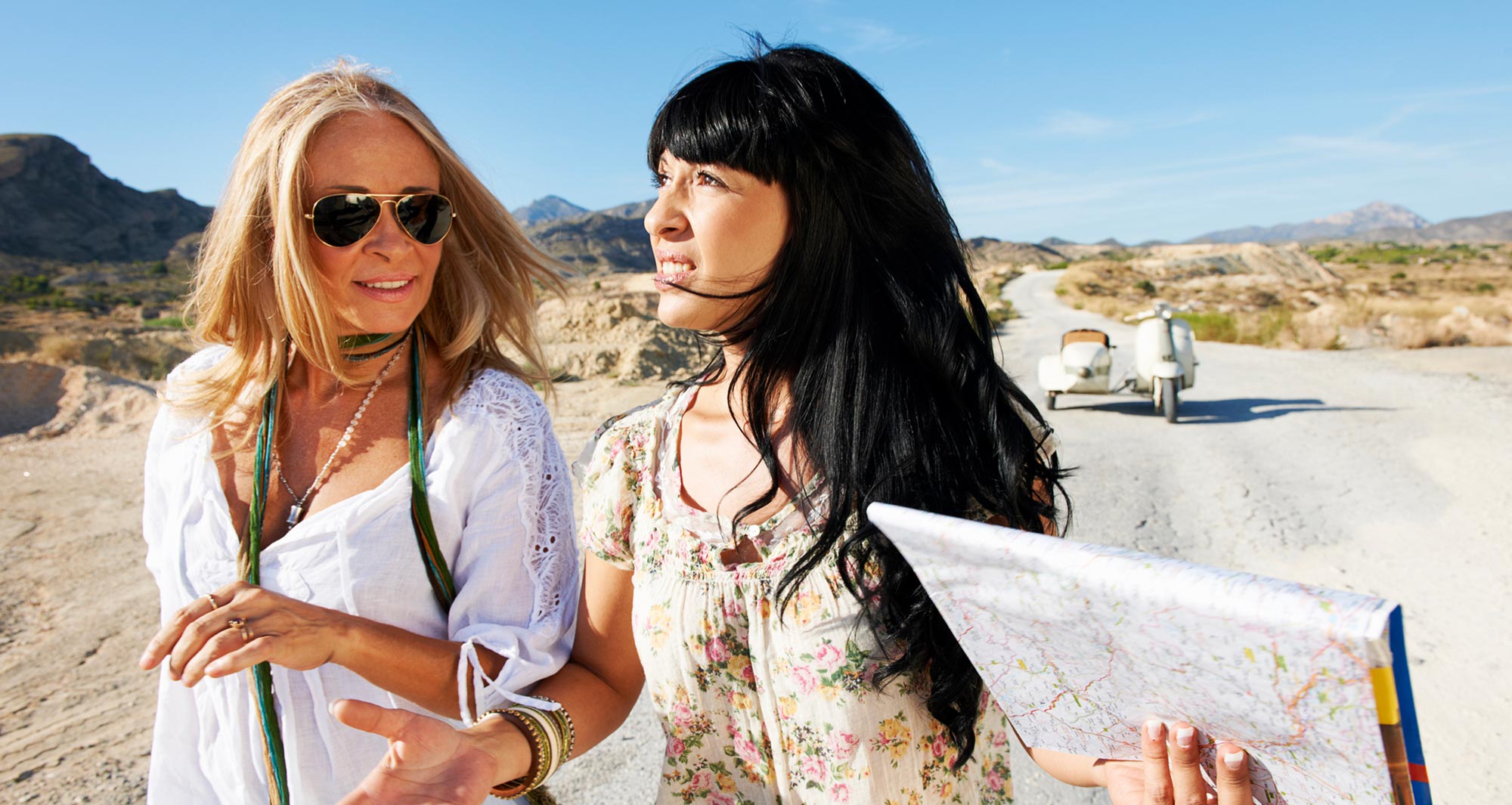 If you're traveling in the U.S., a desert is just a short drive away in just about any direction, from just about anywhere. A food desert, that is.
According to a 2015 report in US News and World Report, "food deserts are prevalent in the Mid-Atlantic and the South," but "the USDA projects that large swathes of the Midwest and West Coast also struggle to meet Americans' food accessibility needs."
Expect to traverse a food desert. And prepare. Do your homework. Strategize your route and find out where the oases are — and where they aren't.
One thing you can do is research farmers markets in towns and cities. (Here's a link to help you find options in the U.S.)
If possible, aim to travel through those places during hours when the markets are open. (Be sure to look at seasonal hours and markets, so you don't find yourself out of luck).
Also, you can check out this national food co-op directory and be sure to read the comments to find out if a co-op is no longer up and running.
I also love looking out for farmers' stands selling fresh fruits and veggies, as well as local grocers who support local farmers. Often, these are sweet places to find locally sourced treats you might never see in a big city supermarket.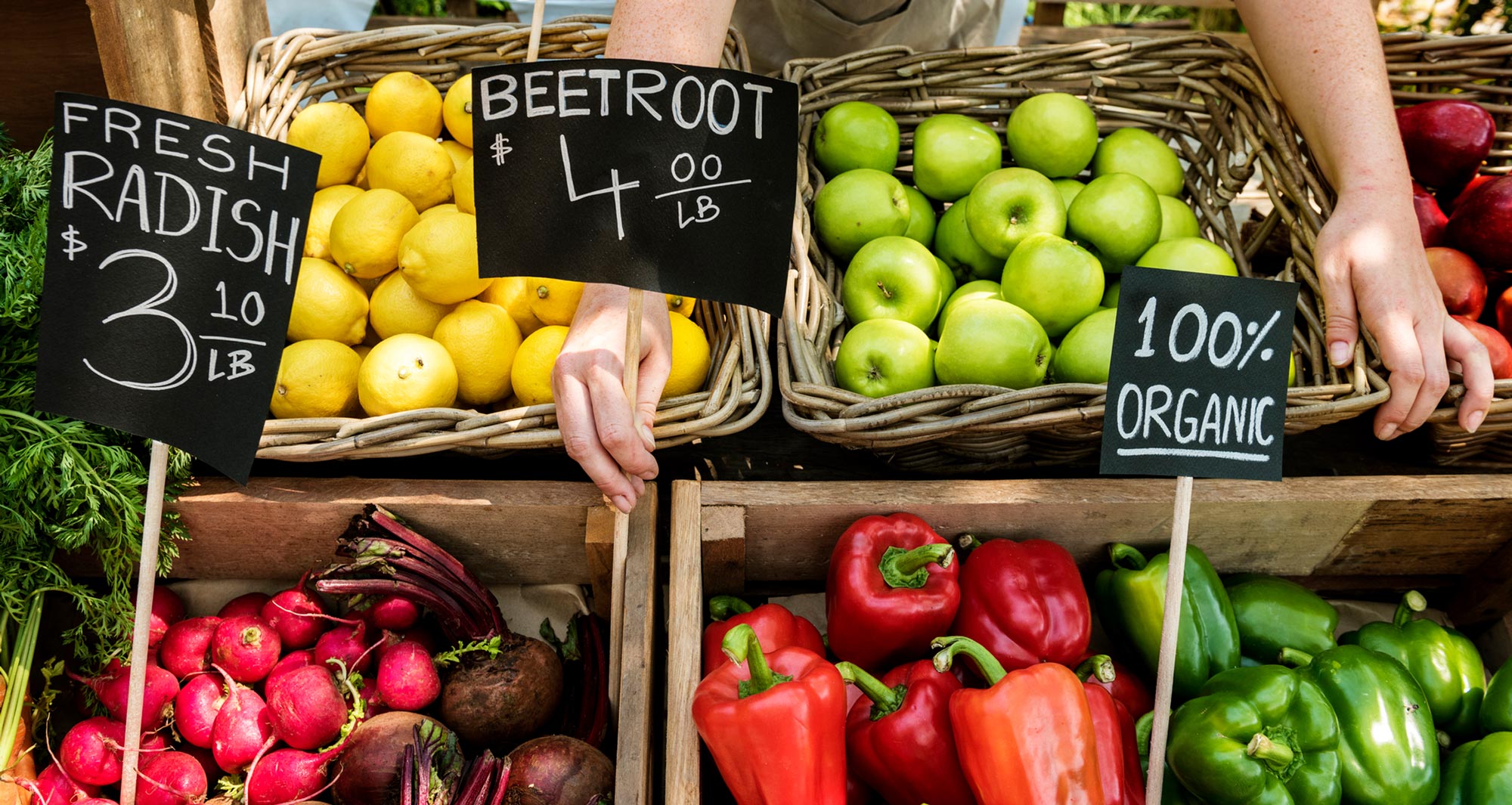 Plus, visiting local vendors can be a great way to get to know towns and connect with the community, even if you are just passing through.
And talking to locals can help you find other options, like farm-to-table restaurants or places you wouldn't find online.
And then, when in doubt, head for the nearest urban center. You'll be likely to encounter recognizable grocery chains, including specialty chains with familiar choices.
Shopping for your own groceries and creating your own meals is typically better than stopping an easily available spot along the way.
Expect Surprises and Embrace Flexibility
The road sometimes demands compromise. The more prepared you are and the more you know about what resources you have, the better you can feel about the choices you make.
You may find agriculture-heavy regions that look more like organic and sustainable whole food deserts than utopias, especially if the majority of grains and beans are sold as animal feed. (I know this from experience.)
But don't panic! Every year, more and more large grocery chains (and even superstores, including Walmart, Costco, and Target) stock and label locally grown foods and organic produce and products.
While these retailers may or may not be your cup of tea, they are an option and one to keep in mind on the road. Most big grocery chains now have their own organic labels and you can rely on finding these products at affiliate grocers nationwide.
If you want to stop at restaurants along the way, the Happy Cow app (and website) can also be a useful resource on the road. Use this tool to find nearby vegan and vegetarian restaurants. You'll also see reviews, cost, and often a link to each menu and website all in one place.
One option for quick healthier food is Chipotle's, with more than 2,000 locations worldwide. Despite some challenges with safety in the Chipotle's supply chain, the restaurant has led the way by going non-GMO and by offering vegan options and meat from grass-fed animals.
Amy's Kitchen, which you may recognize from their canned and freezer foods, has opened an organic drive-thru restaurant in California and has plans for franchise-based expansion. And there is a growing body of health-minded chains opening up, with names like Veggie Grill, Native Foods Café, Lyfe Kitchen, and Sweetgreen.
Plus, more and more restaurants and chains are following suit by offering plant-based options and antibiotic and GMO-free ingredients, as well as supporting pasture-raised farmers and delivering on promises to pay their employees a living wage.
And while convenience stores are not exactly known for their support of healthy eating, they're even offering a sliver of good news. A National Association of Convenience stores survey concluded that "nearly half of all convenience stores expanded their fruit and vegetable offerings in 2017."
Terry Messmer, sales manager for the Twice Daily chain located in Tennessee and Kentucky said, "The biggest thing for our industry is that consumers want healthier food options."
To this end, they've partnered with a Nashville based natural food brokerage company to create in-store food stations stocked with "organic, gluten-free, non-GMO, vegan, paleo and kosher" items.
Recently, 7-Eleven has begun selling "organic, vegan, fair trade, non-GMO, gluten-free" cold-pressed juice in the refrigerated section. Juice from a convenience store probably isn't the best option. But it could be a sign that healthier options are on the way. And if you're desperate and find yourself at a 7-Eleven, you could make worse food choices.
As you travel, you will also undoubtedly find yourself within reach of an Asian restaurant. Chinese food restaurants are, according to the National Restaurant Association, the most popular take-out/delivery option in the restaurant industry in the U.S.
Steamed rice, while likely not organic, is usually unseasoned (just water and rice) and sold hot and quick in pints for a dollar or two. I try to steer clear of too much rice on account of arsenic concerns. But on the road, these to-go boxes are one of my favorite lifehacks. They are plates in disguise.
RT @HeIpfulTips: Take out the metal handle pic.twitter.com/2LfsUUCQct

DIY Plate out of your chinese box. 😉

— Ducky (@nickyducky) March 16, 2015
Healthy Meal Ideas for the Highway and Snack Attacks on the Road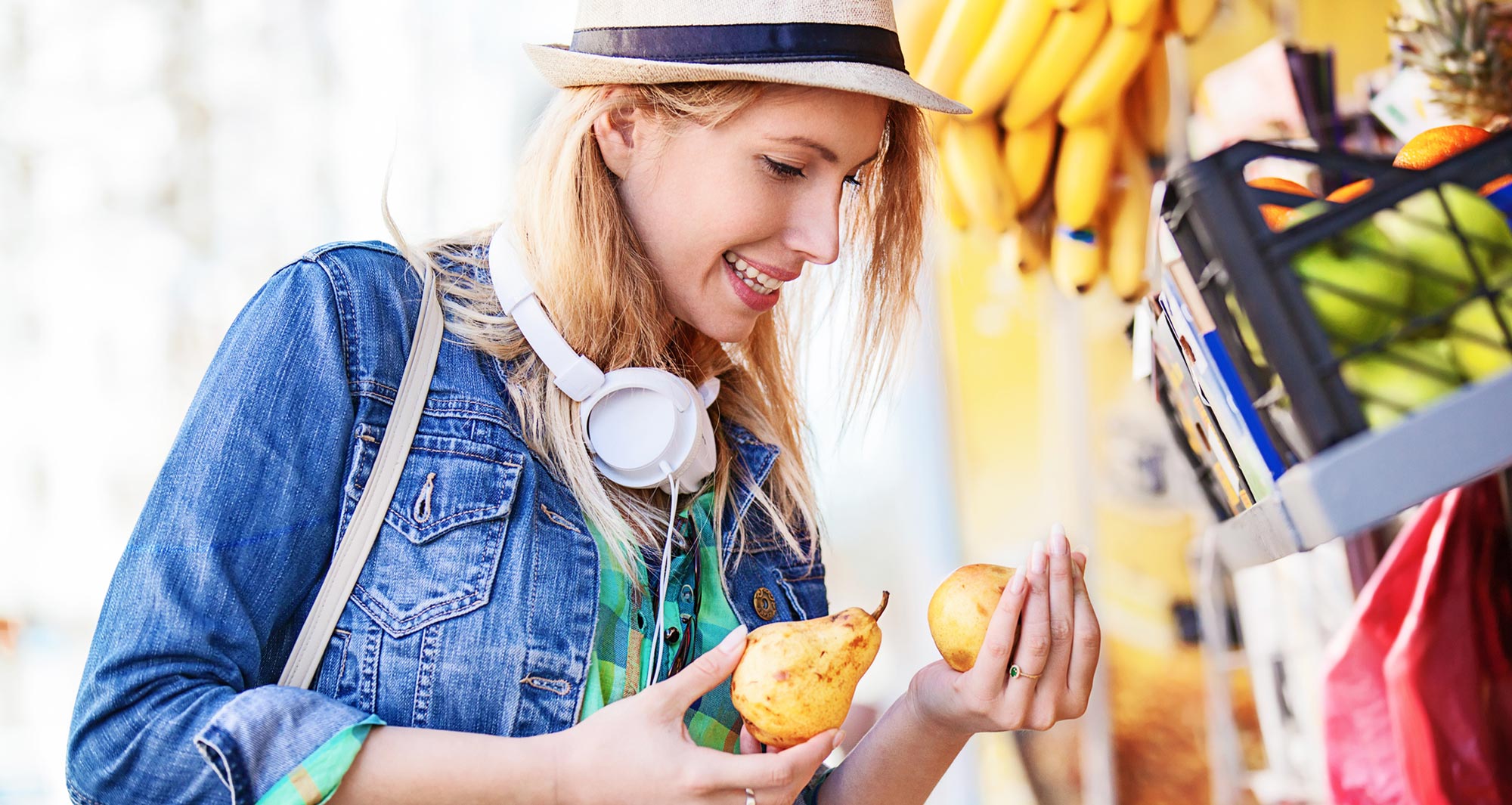 Road-tripping encourages simple eating. But that doesn't mean you need to go without your favorite healthy culinary comforts.
Condiments for the win. Apple cider vinegar, oils, and most fruit-free hot sauces — What do all these yummy condiments have in common?
None of them need refrigeration. (And jars of nut butter, while ideally refrigerated, can go a week or so at room temperature and still be good.)
And they are the basic ingredients in sauces and dressings for a variety of healthy road trip snacks or meals. They can turn spiralized veggie noodles into tasty Pad Thai (think nut butter, hot sauce, and vinegar).
And can make tangy glass jar salads on-the-go with gut-healthy vinaigrette. I like to bring a small jar of lavender or vanilla balsamic and add it with my basic apple cider vinaigrette for berry and nut heavy summer salads.
Fresh fruit and soaked nut blended smoothies make a great road warrior's breakfast. (Add some flax seeds or chia seeds for nutritional bonus points!)
Pre-made batches of roasted chickpeas or popcorn can stop-the-hangry munchies. And they are seasoned the way I like them because I made them!
Homemade granola and nut/seed mixes are great for breakfasts and snacks. Raw oats can also bulk up nut milk, fruit, and seed smoothies if you prefer to drink your nutrition on the road. I often travel with some tetra-pak-enclosed (non-perishable) soy or nut milks that I can open anywhere I go and pour over granola for an instant, tasty breakfast.
Avocado and cucumber spritzed with hot sauce and wrapped in seaweed snack squares make delicious and healthy road trip sushi.
Organic nut butter over bananas or apples rule as a dessert detour.
Most grocers carry organic salt-free canned beans (not necessarily BPA free). They also carry pre-cooked Indian/Asian meals in easy to open packages (sometimes organic). As well as organic instant noodles or grains in recyclable containers (just add some of that free hot water).
My favorite road trip dinners include salt-free canned (or pre-cooked and packaged) organic lentils, topped with fresh cut tomatoes, red peppers, jalapenos, and chopped cilantro. And then dressed with fresh lime juice (save your half lime with a reusable wrap).
And, yes, even pre-cooked, five ingredient, low glycemic, dairy-free packaged Chana Masala from the grocery over hot rice to go serves me well when I need fast food to keep me in the fast lane.
Did I mention hummus? You should keep it cold or use it quickly. But it's a road trip favorite and adds nutrition and flavor to all sorts of foods. I've been known to add hummus to pasta, rice, quinoa — even steamed veggies! Add a bit of vinegar to turn it into a savory sauce.
When it comes down to it, road trip meals are no different than the ones you make in your kitchen. Plan ahead. Use this guide as a starting place and adjust for what feels right to you.
And we invite you to tag us in those pics and use the hashtag #MyFoodRevolution. We'd love to see how you eat healthy on the road!
When you plan ahead and map your gut-healthy, culinary, cross-country course, you'll save time on the road. And you'll have more chances to take that next exit off of the highway and find a scenic spot to picnic and refresh.
See you on the road!
Looking for healthy airport and restaurant travel tips? Check out Trevor Justice's approach here.
Now, we want to hear from you! Let us know in the comments:
Do you have advice on how to eat healthy on the road?

What tips and tricks you have for eating healthy while traveling?