Have you ever wondered what happens to food once it's tossed in the garbage? (I'll give you a moment to ponder this in case it's the first time you've considered it.)
If wasted food is not composted, it ends up in a landfill and releases the greenhouse gas methane, which is 21 times more potent than carbon dioxide. What's more, the bacteria formed from the natural decay of food in landfills can runoff into freshwater sources, where it forms toxic algae blooms that threaten humans, fish, and entire ecosystems.
What's shocking is that in the United States alone, 30–40% of fresh produce ends up in the trash due to spoilage. According to the Food and Agriculture Organization (FAO), approximately 17% of this is happening in restaurants and in American households. And, not just to call out the US — food waste is a major issue around the world.
Here's another shocking statistic: The food that is wasted could feed 1.26 billion hungry people worldwide — every year.
Given that the amount of wasted food can put a dent in your wallet, contribute to climate change, contaminate freshwater, and potentially feed hungry people, it's important to consider ways to prolong the shelf life of produce and use up food before it becomes inedible.
How to Keep Produce Fresh in the Fridge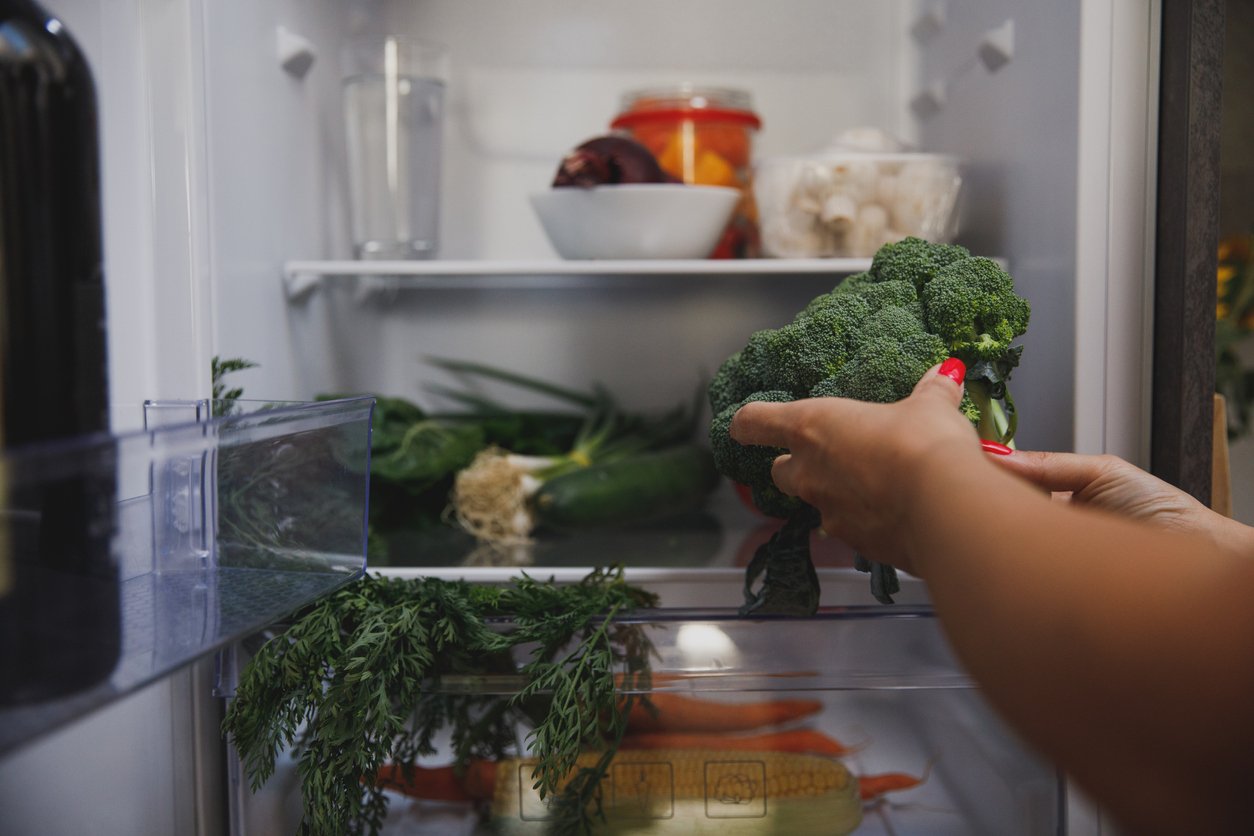 As you watch the accompanying video, you'll get several tips on how to preserve fresh fruits and veggies in the fridge.
One of the most effective tips is to separate ethylene gas-producing fruits and vegetables from other fruits and vegetables. Ethylene-producing produce, like apples and peaches, can accelerate ripening and lead to spoilage of nearby produce. Place these items in the crisper drawer of your refrigerator either in a designated produce bag or paper bag to keep them separate.
A note about your crisper drawer — it's designed to have just enough humidity and air circulation to prevent things from going limp and losing moisture. Some refrigerators may have drawers that allow you to adjust the humidity or temperature separately. But in general, the rule is vegetables prefer high humidity, and fruit prefer low humidity.
The take-home message? Use your crisper drawer for what it's made for — produce storage (not for storing your plant-based cheese or leftover soup!).
While we're on the topic of moisture, it's a tricky thing when it comes to preserving produce. Somewhat like Goldilocks and the Three Bears — you want just the right amount of moisture to prevent produce from drying up, but not too much to cause it to get slimy and moldy.
First and foremost, ensure that your produce is completely dry before storing it in the refrigerator. One way to ensure this is to wash fruits and vegetables just before use rather than as soon as you get them.
Also, set your refrigerator to the appropriate temperature, usually between 33-40°F (0-4°C), to keep your food from spoiling. While this may be obvious, it's worth checking (go ahead, I'll wait while you check!)
For more on food storage, visit our article, Food Storage & Preservation: Why It Matters and How to do it Properly. 
How to Keep Produce Fresh on the Counter
Root veggies (like potatoes, carrots, beets, and turnips) and certain fruits (like bananas, tomatoes, avocados, and melons) do best when stored on the countertop. You'll want to ensure there's good airflow to prevent moisture buildup, which can lead to mold and spoilage.
And while some fruits like tomatoes benefit from a little sunlight to ripen, prolonged exposure to direct sunlight can cause them to spoil quickly. Keep countertop produce away from sunlight. Root veggies also do best when stored in a cool, dark area on the counter, or in a cupboard or root cellar.
Finally, keep those ethylene producers separate from those that are ethylene sensitive (I'm looking at you, onions and sweet potatoes!), which will prevent accelerated ripening and help extend shelf life.
Further Tips on Avoiding Food Waste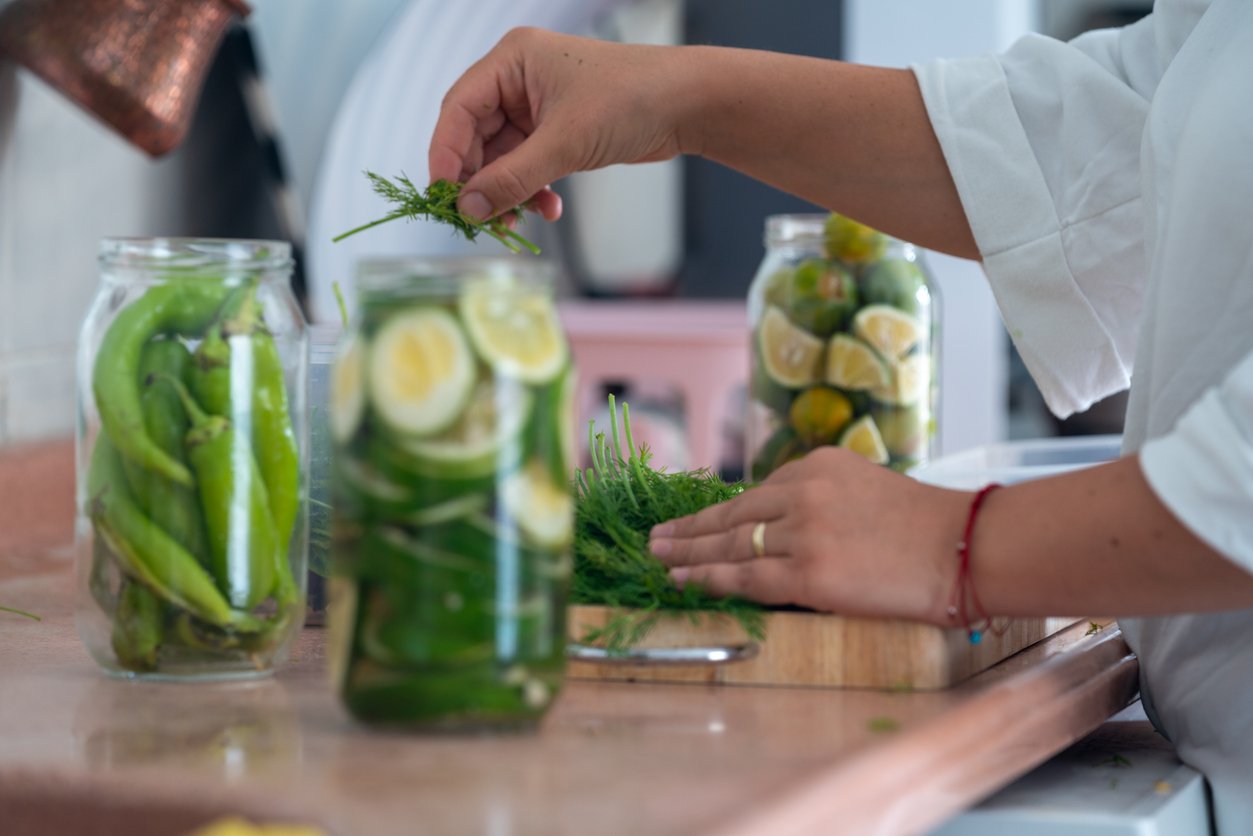 Aside from proper food storage, there are a number of ways you can reduce food waste in the kitchen, including making use of excess produce, produce about to spoil, or food scraps.
Watch the video below for 11 tips on how to keep produce fresh or use it up to avoid food waste.
https://www.youtube.com/watch?v=73LWLyw4CQk
Recipes to Use Up Produce
Sometimes keeping up with the freshness of the fruit and vegetables you bring home from the market can feel like a full-time job. Luckily these tasty, minimal-waste recipes are a great way to help you prepare your ingredients ahead of time and encourage creative utilization during peak freshness and nutrition. What's more, if you are a fan of batch cooking, each of these recipes offers ideas for how to extend the life of your produce!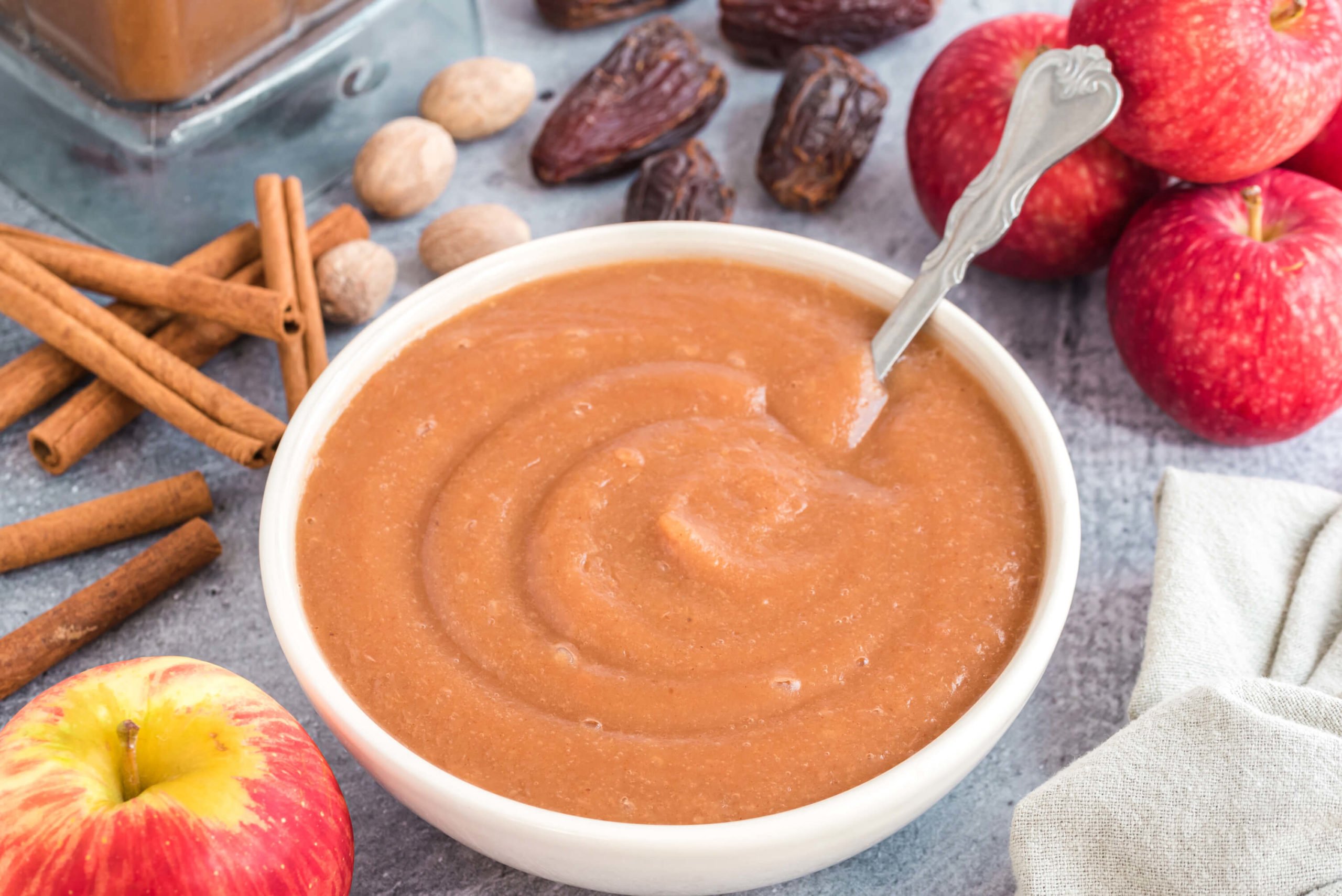 Slow Cooker Apple Butter is a great way to use up any surplus of apples. Depending on how you cut the apples, the only items left behind are the seeds and the stems. Once the apples have been stewing, they transform into a silky smooth butter that makes a wholesome addition to your favorite bowl of oats, a topping for breakfast hotcakes, or as a sweet dipping sauce for a delicious fruit board. What's more, if you prepare this recipe in large batches, you can prolong the usability of your apples by freezing the butter for up to three months.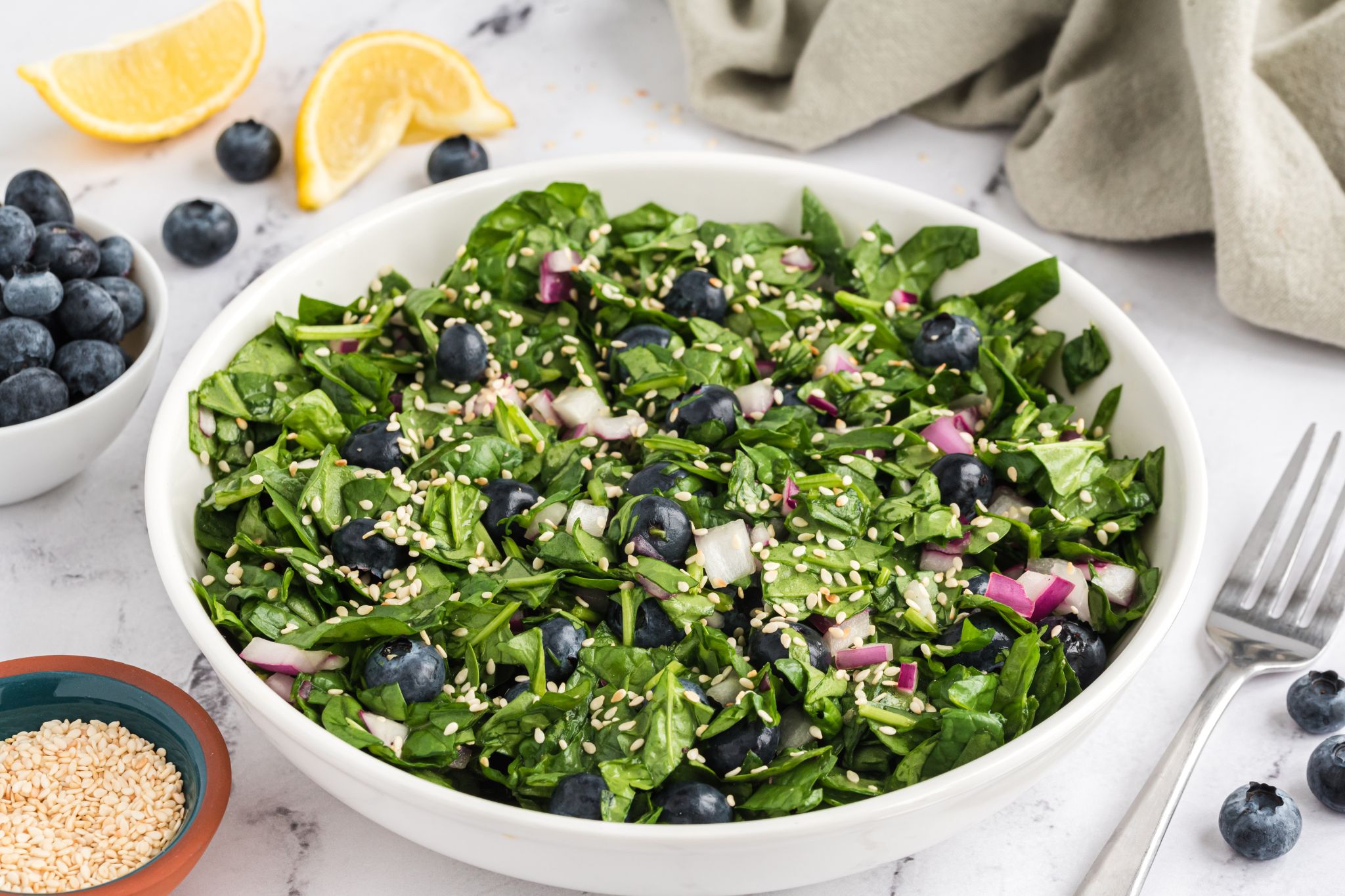 The main ingredients in this salad are a few common produce items that often go to waste. So this salad was created to allow you to experience the textures and unique qualities that these plant-based foods have to offer, especially when combined. With proper preparation and storage, you can let the full flavor and nutrition of spinach, blueberries, red onion, and toasted sunflower seeds shine. Then, once you're finished eating the Shine Brightly Salad, don't be surprised if you're also shining from the inside out!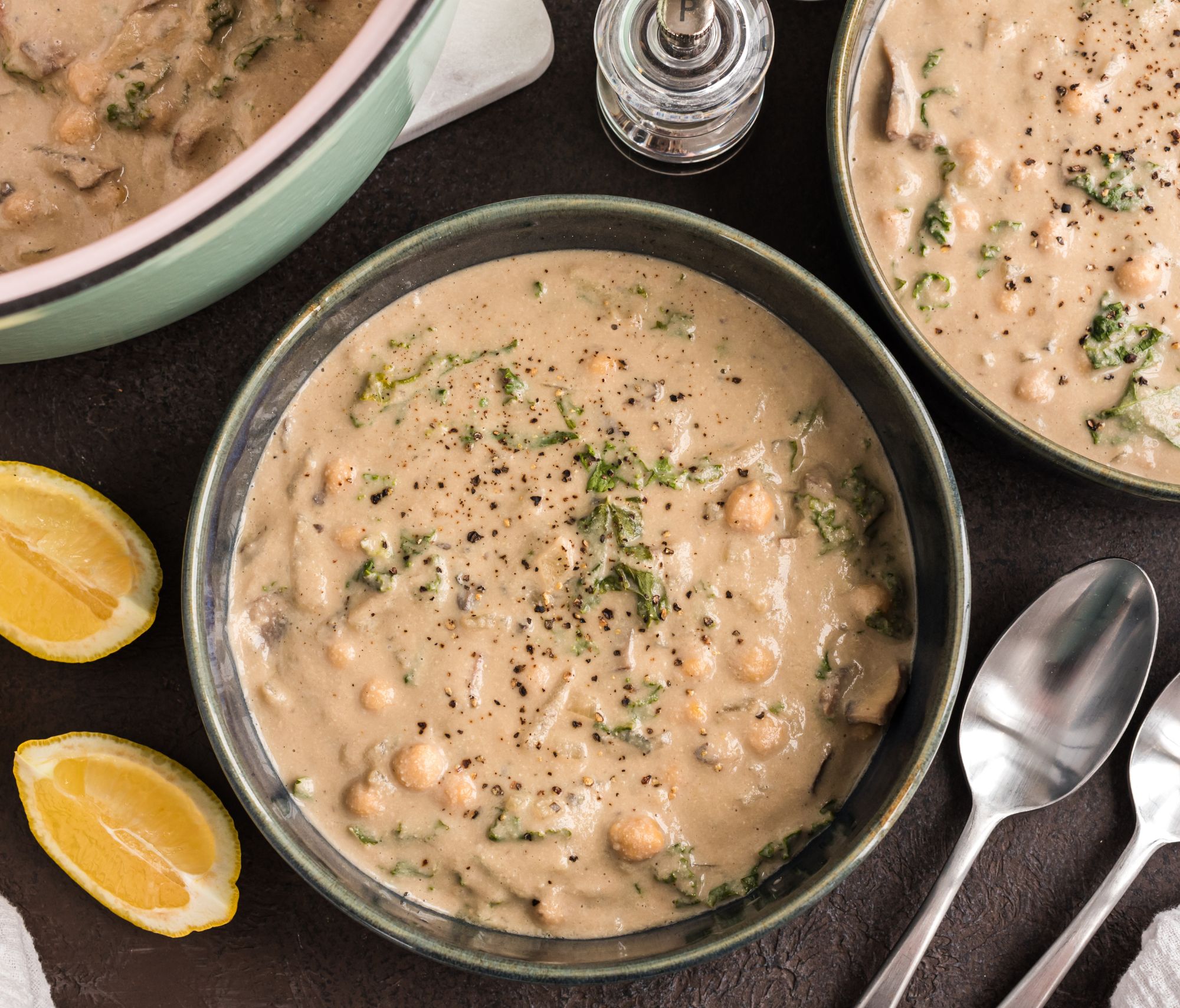 Creamy Mushroom Soup with Chickpeas and Kale is a super cozy bowl of nourishing plants that provides nourishment in more ways than one. In addition to the soup's mouthwatering flavors from mushrooms, chickpeas, kale, and cashews, it does double duty in the no-waste department. Whether your produce is on the verge of decline or you want to make it completely zero waste, toss in all the veggies (plus stems — just be sure to chop them finely) and enjoy a savory, nourishing, and comforting meal that's good for you and the planet!
Don't Let Produce Go to Waste
To avoid food waste, save money, preserve nutrition and flavor, and support the health of the planet, you may want to adjust the way you store fruits and veggies. Having a better understanding of which fruits and vegetables should be stored in the refrigerator and which thrive best on the counter — and which to store together or separately — can also minimize spoilage and maximize the nutritional value of fresh produce.
Using up fresh produce before it goes bad and reusing food scraps can also further decrease contributions to worldwide food waste. By implementing these simple yet effective food storage tips, you can play your part in reducing food waste and creating a more sustainable food system.
Tell us in the comments:
How do you store your produce?

Which one of the 11 tips to reduce food waste from the video will you try first?

What's your favorite way to use up produce that's nearing its end?
Featured Image: iStock.com/VioletaStoimenova
Read Next: