Editor's note: This plant-based recipe serves as the introduction of our second recipe blogger for the Food Revolution Network blog. Katie Mae is a nutritionist and culinary chef. We hope you enjoy this light, fresh salad, which is perfect for summer lunch or dinner.
Per Serving 118 calories
Fat 3 g
Carbs 20 g
Protein 6 g
Ingredients
2 lbs zucchini (about 4 medium zucchini, or 2 lbs kelp noodles)
8 oz carrots (about 2 medium)
8 oz purple cabbage (½ medium head)
1.5 oz green onions, diced
2 tablespoons black sesame seeds
1 recipe of Oil-Free Pad Thai Sauce (see below)
6 oz mung bean sprouts (about 2 cups)
Instructions
Use a vegetable spiralizer to transform the zucchini into noodles. Add them to a large
bowl. If using kelp noodles instead, let them soak in a bowl of water until you're ready
to add them, making sure to drain them before using.
Grate the carrots using the fine grater on the food processor or a box grater. Transfer to
the large bowl. Repeat with the cabbage. Add the green onions and sesame seeds.
Prepare the Oil-free Pad Thai sauce (recipe below) before cooking the noodles.
Fold the sauce into the bowl of veggies. Mix well so everything is coated evenly. Top
with bean sprouts just before serving.
Notes
CHEF'S NOTES

If you mix bean sprouts into the dish and you end up having leftovers, the sprouts will lose their crunch and appeal. If there's a chance you'll have leftovers, I suggest only topping them to the portion being eaten.

This Pad Thai is delicious at any temperature. If you'd like the dish chilled, cover the bowl before adding the bean sprouts and put it in the fridge for an hour. If you want it warmed up, transfer to a pot on the stovetop over medium heat before adding the bean sprouts. Warm the dish, as you prefer, stirring occasionally.
Oil-Free Pad Thai Sauce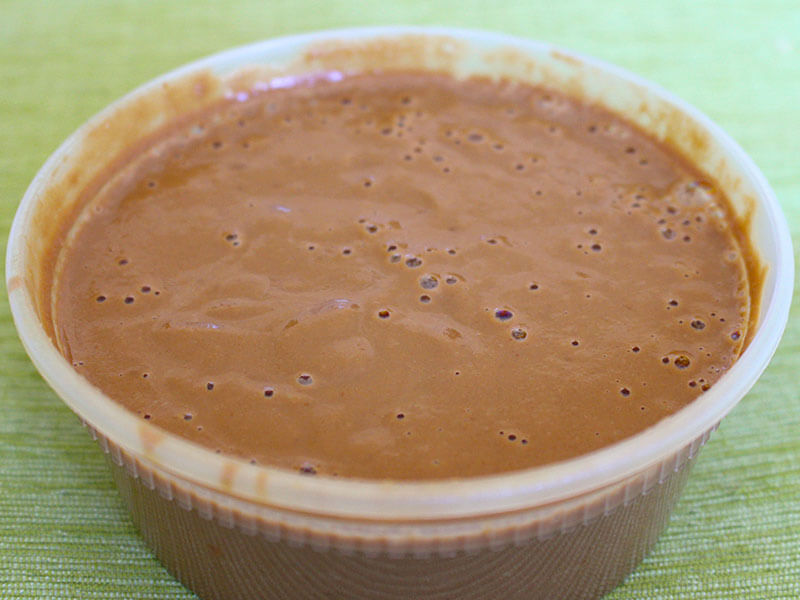 Makes 1½ cups
Ready in 5 minutes
Ingredients:
4 dates, pitted
¾ cup water
1½ limes, juiced
¼ cup peanut or almond butter
1 tablespoon Tamarind paste
2 teaspoons fresh ginger, grated
1/8 teaspoon red pepper flakes
Instructions:
Add all of the ingredients to a blender. Blend until sauce has a smooth consistency.
CHEF'S NOTE
With liquid amounts above, it may take a little bit of time to coat all of the noodles and
veggies in the sauce. A little more water added would help with this, but note that it will
slightly dilute the flavor of the sauce and as the dish sits, more of the sauce will end up
on the bottom of the bowl.
What do you think of this plant-based recipe?
Note: Images from Katie Mae.