Prior to the COVID-19 pandemic, food banks were already struggling to feed the numbers of people who were hungry. But now, many food banks are experiencing new obstacles, including rising costs of trucking, shipping, warehouse rental, and other factors involved in providing basic food necessities. Making things even more difficult, many senior citizens, who have historically comprised a large share of food bank volunteers, have put their participation on hold to avoid possible exposure to COVID-19.
All this is happening as more and more people require food assistance from food banks and pantries. Since the pandemic began, the number of people laid off from work, and filing unemployment claims, has surpassed anything ever seen before in the United States. Countless small businesses have closed. And many families now face impossible decisions about which bills to pay. Some people are having to choose between rent and food while struggling to pay for the internet service their children need for remote learning.
With more than 50 million Americans now at risk of going hungry, food banks and pantries are no longer second-tier players in the US food supply; they're now front and center. While there should never be a stigma attached to using a food bank or relying on government assistance to pay for food, especially now, relying on a food bank for survival is no cause for shame or hesitation.
Perhaps you, or someone you know, needs assistance from a food bank or food pantry, maybe for the first time ever. Or maybe you want to help out with donations of money or food, but you're unsure where to start or how it works. We're going to explore what food banks are, the difference between food banks and food pantries, how these resources impact both hunger and obesity, and where to find organizations in your area.
What are Food Banks?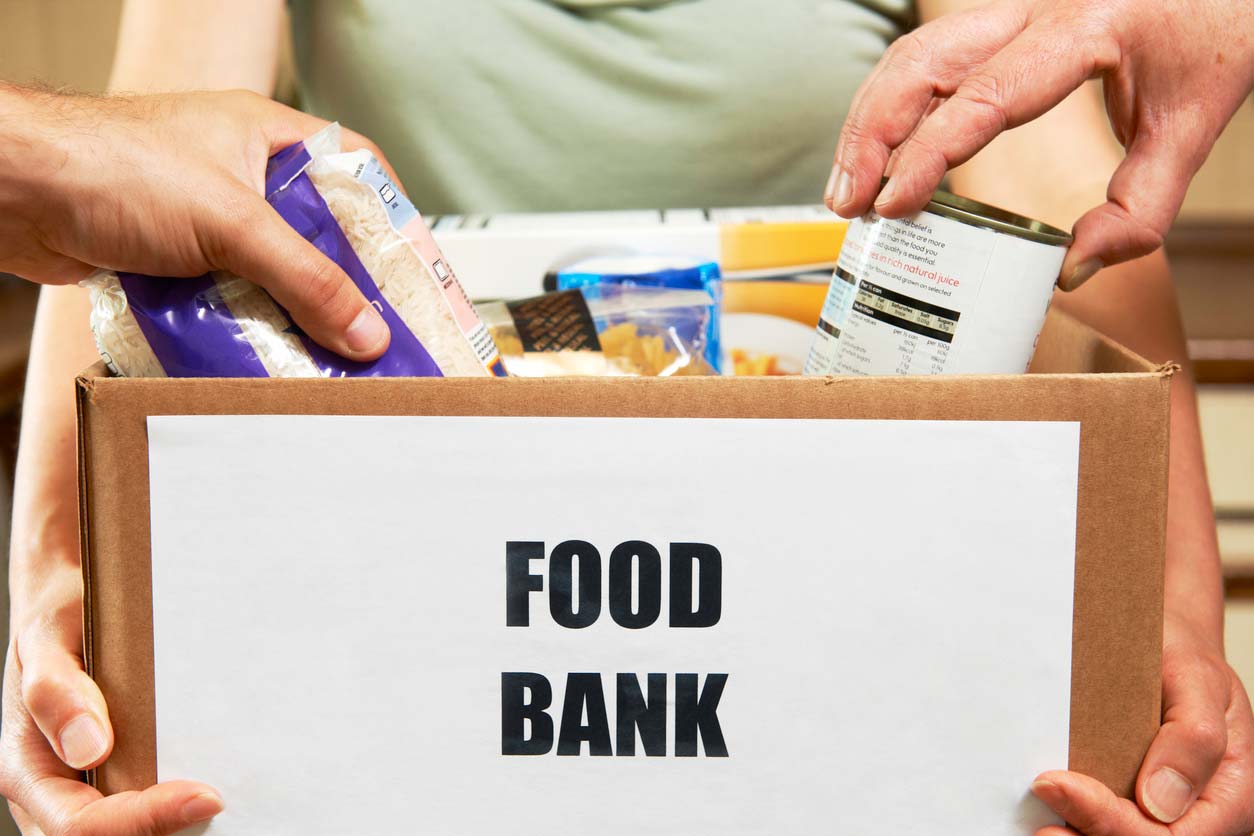 Feeding America describes food banks as nonprofit organizations that collect and distribute food to hunger-relief charities. In the United States, food banks typically store and distribute food for smaller frontline agencies who then provide that food to individuals suffering from hunger. In the UK, on the other hand, food banks often provide more frontline support directly to people in need.
Food banks typically store food in large warehouses, which are then used by community hunger groups. The collected food may be surplus from manufacturers, farms, grocery stores, and other nodes in the food supply chain. Additionally, in the US, food may come from The Emergency Food Assistance Program (TEFAP), which provides food to states who then pass it on to local food banks. Other food is donated to banks via food drives conducted by individuals, families, faith-based groups, volunteer organizations, and/or local corporations.
What are Food Pantries?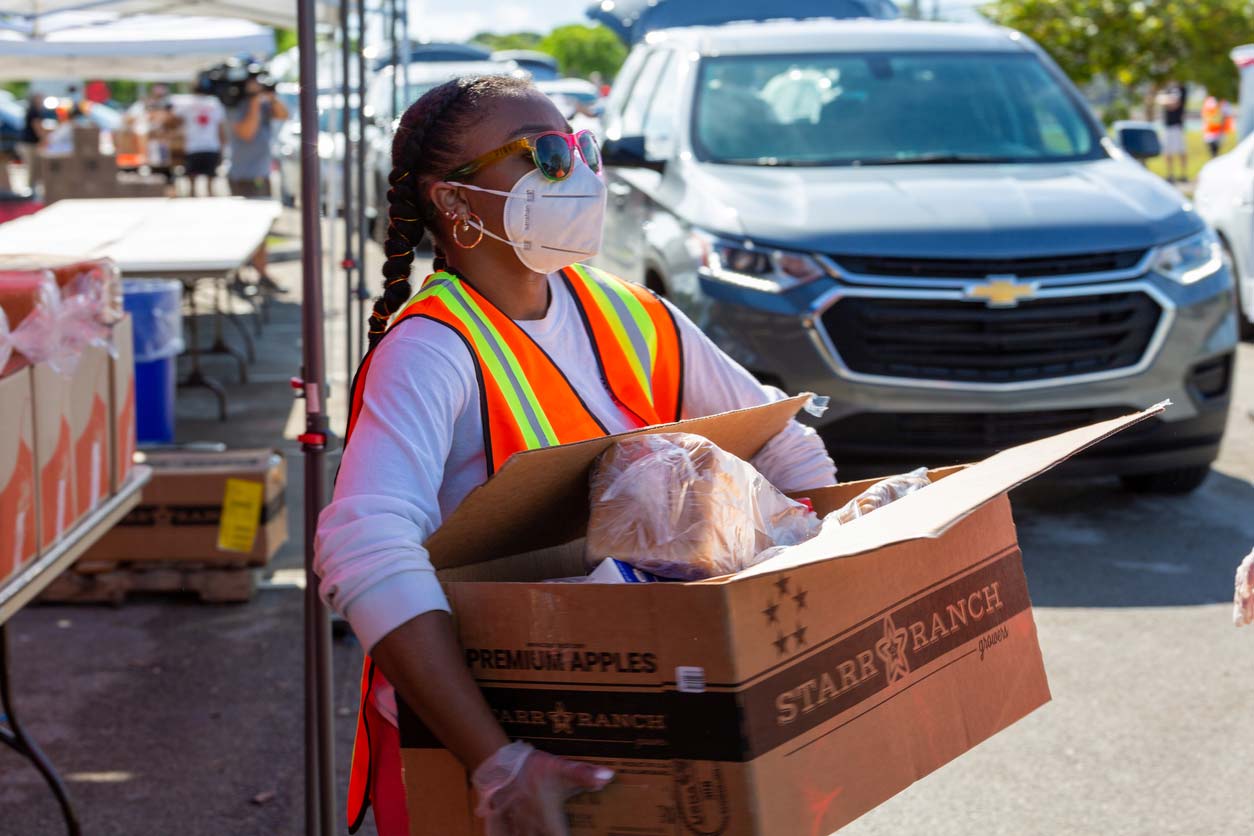 Many people assume food banks and food pantries are the same things, but there are several differences between the two. A food pantry is considered an emergency food program and is actually a distribution center that receives the majority of its food from a food bank. Food pantries can also receive food donations from the community.
There are a few different models for how food pantries are set up. Some are located in schools to reach kids and teens. Mobile food pantries, which travel to different areas in the community, help feed senior citizens, people with disabilities, Indian reservations, and rural communities. During the pandemic, drive-thru food pantries have become the most common model, minimizing risky contact while still providing food to those in need. In this scenario, cars line up to receive boxes of food to take home. Each box is the same, and people utilizing the service have no control over what food they receive. It all depends on what the pantry has available. Any leftover food boxes can then be donated to local food banks to make sure they, too, reach someone in need.
Who Can Use a Food Pantry?
Some food pantries, like this one in North Hollywood, CA, don't have any specific assistance qualifications for people who can use them, so you can just show up whenever you need food. However, if you're visiting a food pantry, you may be asked for identification just to prove who you are and that you live in the community.
Food pantries are typically open for limited hours and days of the week. Many will have websites that you can check to plan your visits. Some pantries require that you fall into a certain income bracket, which is more often the case if they're funded by a state's Emergency Assistance Food Program. For instance, here's an example of the temporary household eligibility guidelines for food assistance if you live in Ohio. In many cases, you can visit more than one food pantry in your area in order to meet your family's needs.
What Kinds of Foods Do Food Banks and Food Pantries Have?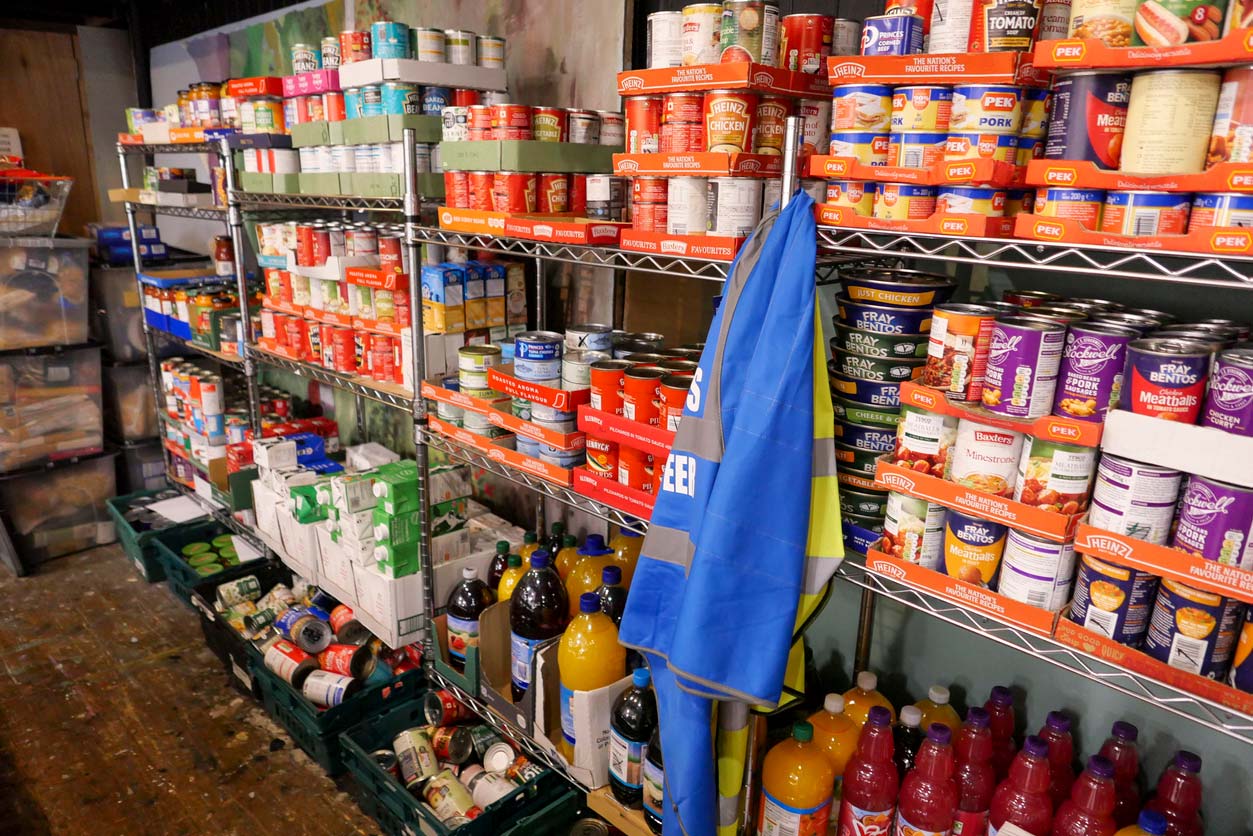 Food banks and pantries focus primarily on providing non-perishable food items that have a long shelf life and don't require refrigeration. Examples of food found at food banks and food pantries include:
Canned fruits and vegetable
Canned and dried beans and legumes
Boxed and canned processed foods and meals
Bags of dried grains, or boxes of instant versions like instant rice
Processed foods like crackers, cookies, chips, etc.
Condiments
Canned nuts and jars of nut butters
Cereals
Canned meats
Some food pantries also are able to provide fresh produce, in addition to refrigerated or frozen food, but this isn't common in many places. They may also offer supplies for households, such as personal care items, paper products, pet food, diapers, and formula.
Why is Hunger Such an Issue?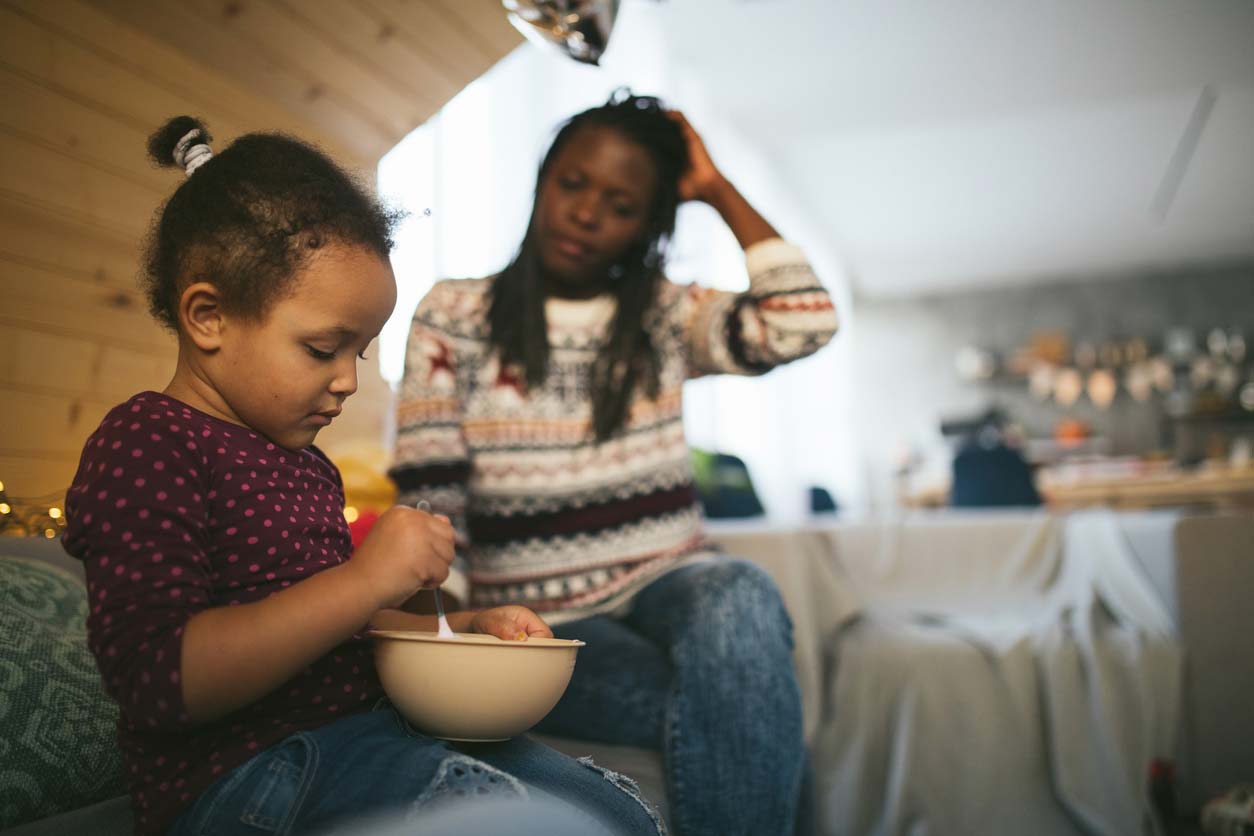 Hunger is a global issue. Recent estimates from the World Health Organization are that over 820 million people worldwide are suffering from hunger, and that number has been growing since COVID-19 began.
It's important to understand that the root cause of global hunger isn't actually a lack of food in the world. It's a lack of access to food. Food distribution is uneven, so it isn't getting to the people who need it most.
There are a number of reasons for the unavailability of food to those who need it. Wars and conflicts can prevent adequate food access to communities in strife-torn areas. Many locations around the world, such as remote rural areas, present a challenge when trying to supply food and other necessities. Climate change has led to drought and other natural disasters that can destroy crops that local families and villages rely on for food. Widespread chronic poverty also means there's not enough money to buy food or supplies needed to grow food. Often, impoverished communities lack access to fertile land that can be dedicated to growing their food, leaving them hungry even in the middle of an agricultural area.
In addition, policies that have prevented wealth-building opportunities to generations of people of color (such as redlining and USDA loan discrimination against Black farmers) have contributed to wealth disparities along racial lines. This is one of the reasons that, in the US, African American households are more than twice as likely to experience hunger and food insecurity as white households.
Indigenous communities in the US and Canada are also disproportionately affected by food and nutrition insecurity. Removed from their ancestral lands and forced onto reservations, their traditional diets have been colonized, leading to dependence on government assistance programs and to poorer health outcomes and higher rates of diet-related diseases.
The Human Face of Hunger
Feeding America estimates that one out of six Americans is currently facing hunger due to the COVID-19 pandemic. As a result, more people are seeking out assistance from food banks and pantries than ever before.
To put a human face on households struggling with hunger right now, The New York Times created this photo essay series about food insecurity. The images show some of the nutrient-poor types of foods that many families end up depending on. They also show how many food-insecure families are seizing any opportunity they might have to collect food when it becomes available. Hunger is increasingly a problem for kids in the United States, and it ultimately hits them the hardest, as the quantity and quality of food they receive affect their growth and development.
Struggling To Provide True Nourishment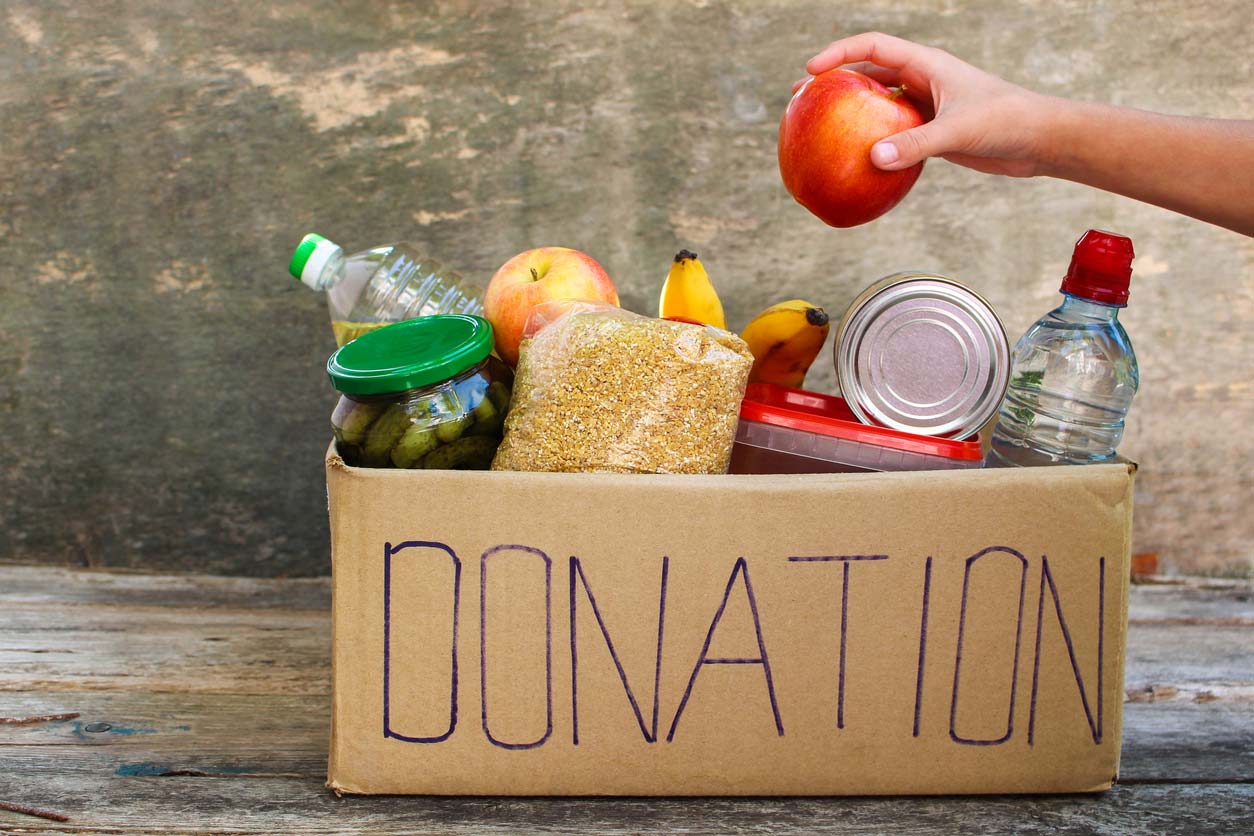 Food banks can be a critical source of short-term caloric sustenance when food is otherwise unavailable. But along with working hard to provide enough food, they also often struggle to provide truly nutritious food.
In order to keep up with enormous demand, many depend heavily on donated and non-perishable food. And because their first priority is averting immediate hunger, they often focus on providing the cheapest calories available.
Many of the staple foods provided by food banks are high in calories, but low in nutrients — and are based around refined sugar, refined flour, and highly-processed ingredients. No wonder, then, that low-income individuals, who are most likely to utilize food banks and food pantries on an ongoing basis, are more likely to suffer not just from hunger but also from obesity, type 2 diabetes, heart disease, and other diet and lifestyle-fueled diseases. As a result, the very people who can least afford to get sick often suffer from chronic illness the most.
While it can be tempting to blame food banks for serving unhealthy food, I think that to do so misses the point. Food banks are doing heroic work under extremely challenging circumstances. Their goal is to provide enough calories to help people survive. The fact that food banks receive so much highly processed junk food isn't a criticism of the food banks themselves, but of a society that produces and even subsidizes, for the profit of the few, these hyper-palatable and harmful foods.
Food Banks & Organizations Standing For Healthy Food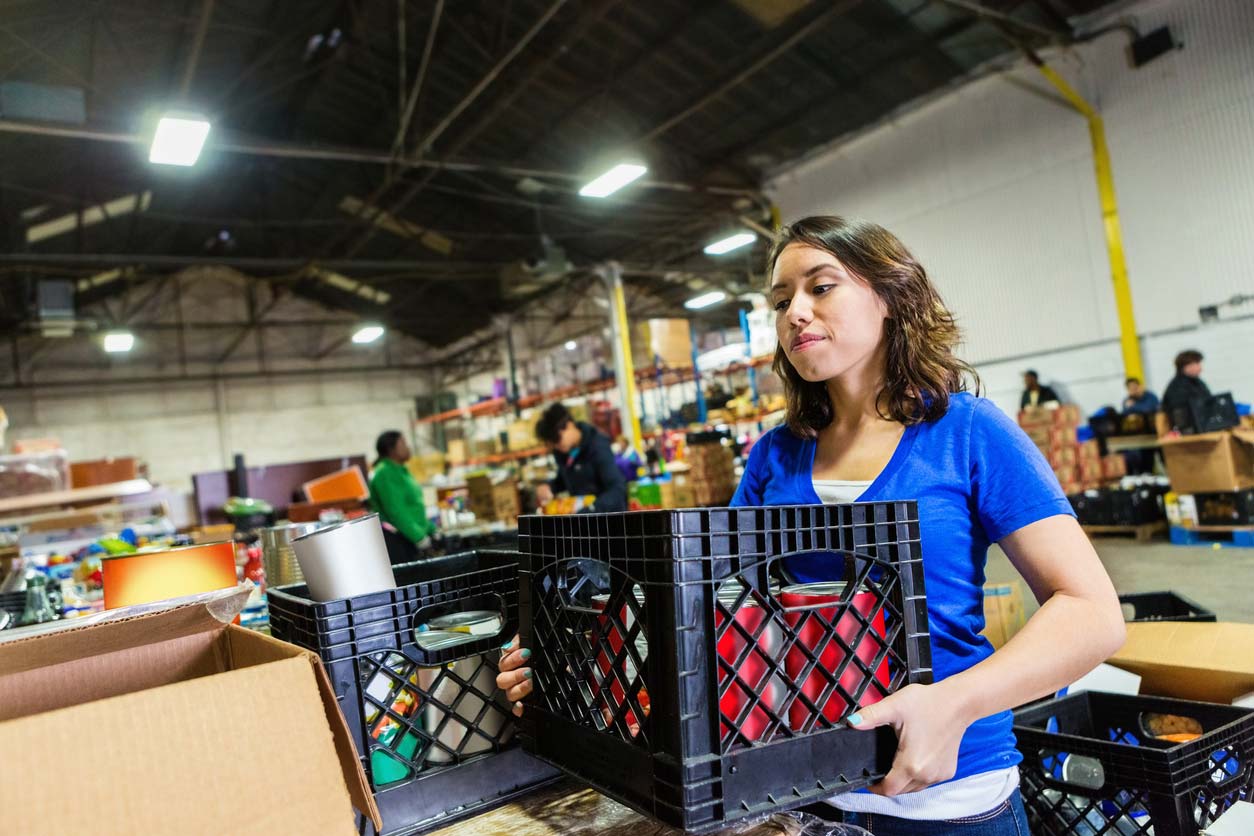 Yet even with these constraints, there are a growing number of food banks and organizations that are trying to improve the health of the communities they serve.
In 2004, the Food Bank of Central New York implemented a no-soda and no-candy policy. As a result, it prevented an estimated 3,300 pounds of weight gain among the population relying on food banks. Some other food banks have followed suit, rejecting junk foods in all forms to help improve the nutritional quality of their offerings. For instance, the Capital Area Food Bank began refusing to provide baked sweets, sodas, cookies, candy, and foods like boxed mac and cheese in an attempt to supply the right food to people who need adequate nutrition.
Feeding America
Feeding America, which coordinates a network of 200 food banks across the United States, has opened a Hunger and Health initiative, aimed at providing education and resources to support healthy eating in the communities of greatest need.
Hunger Free America
And Hunger Free America is a US-based direct service and hunger awareness advocacy nonprofit group. They actively promote policies and programs that make healthy food available to all Americans in need.
Wholesome Wave
Another worthwhile hunger-relief organization is Wholesome Wave. They seek to eradicate not just food insecurity, but in their words, "nutrition insecurity." Wholesome Wave sees the food status quo as a contributor to chronic disease among the poor, including the high rates of serious illness and death caused by COVID-19 among the already obese and sick. One of their contributions has been a movement to double the value of food stamps when spent on fresh produce. They have also innovated "produce credit cards," and are now working to make grocery home delivery available in nutritionally challenged communities.
Ample Harvest
And finally, Ample Harvest is an organization that works with growers to get healthy, fresh produce to food banks and pantries. Their mission is to eliminate food waste, malnutrition, and hunger in local communities. Growers (whether commercial, small farms, or backyard gardeners) can donate their excess harvest to one of the registered food pantries in the Ample Harvest database. Although many food pantries aren't set up to store fresh produce, Ample Harvest can make deliveries on distribution days to ensure healthy food reaches people relying on food pantries for their nutrition.
Find a Food Bank or Food Pantry
If you find yourself in need of food assistance, or want to volunteer or donate to a food bank, pantry, or other similar organization, below are some good places to start.
Food Banks and Food Pantries:
To find local food pantries, you can also go to your state or county food bank website or use the Feeding American database. For instance, here are links to the Los Angeles Regional Food Bank and the North Texas Food Bank. If you Google "food banks in my area," you should be able to find nearby options.
If you're in the US, you can also call the National Hunger Hotline at 1-866-3-HUNGRY or 1-877-8-HAMBRE to ask for direction.
Indigenous communities across the United States have been particularly devastated by the COVID-19 pandemic, with infection rates three and a half times higher than the infection rate for white people. In response, there are a number of organizations aiming to serve indigenous communities specifically during this time. Find out about 17 to know about and support, here.
Food Banks Are a Lifeline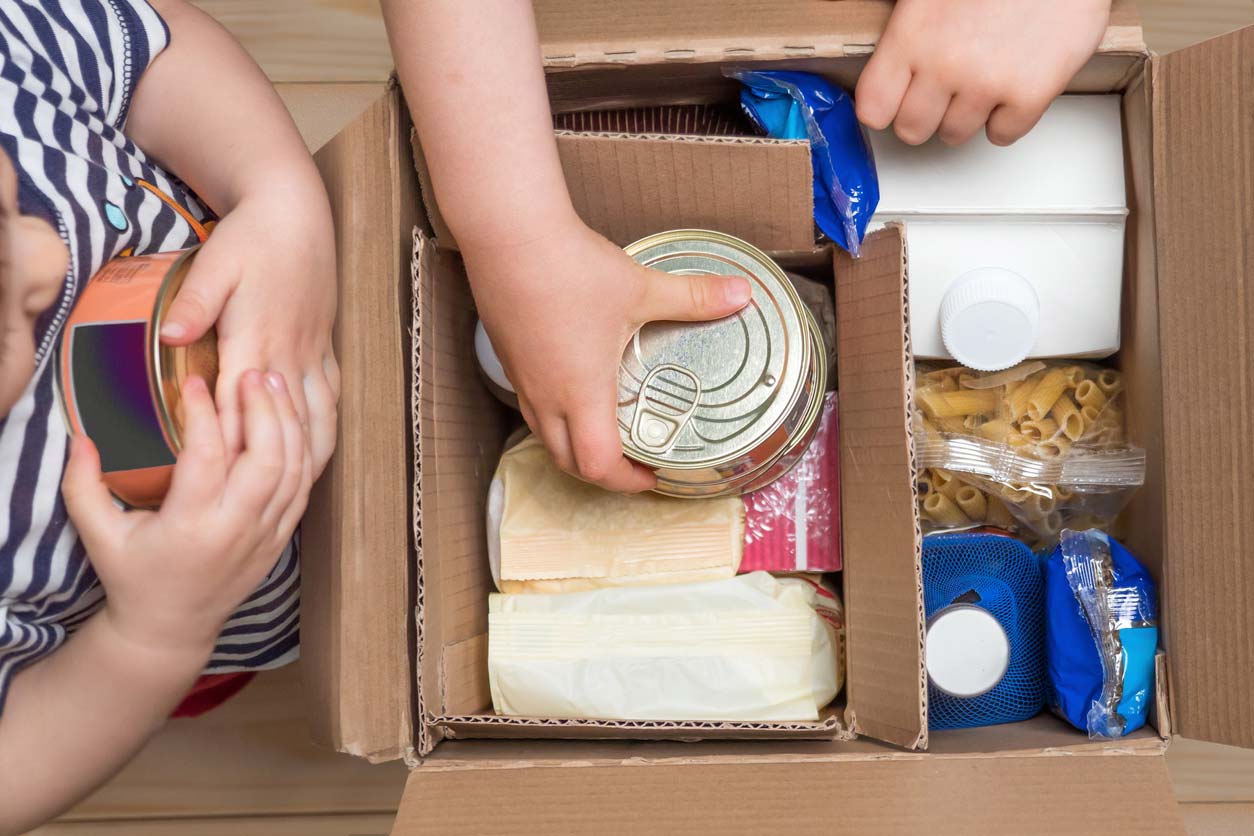 Food banks and food pantries are vital lifelines for millions of people. And in the time of COVID-19, they have become more important than ever. Many of these organizations are working tremendously hard and under very difficult conditions.
More needs to be done to address the underlying causes of hunger, so that everyone who wants to work can earn enough to provide healthy food for their family. Hopefully, in time, food banks can become, once again, a safety net of last resort and not a fundamental part of our food supply chain. Until that day arrives, we can all give thanks for the lives they are saving, and for the heroic efforts some are making to provide not just calories, but also the kind of nourishment that helps people to live healthy lives.
Tell us in the comments:
Have you ever volunteered or donated to a local food bank?
Are there any other hunger-fighting organizations or resources we didn't mention that you want to share?
What are some healthy foods that you would like to see food banks and pantries offer?
Feature image: iStock.com/RichLegg
Read Next: