Since the pandemic hit, the world is facing a very challenging "new normal." Aside from the disease itself, many of us are struggling to stay positive and productive amid social distancing, masks, food shortages, uncertainty, lost jobs, and health fears. Many restaurants have closed for dine-in service or have significantly reduced their capacity, offering contactless, curbside to-go options instead. Some people are ordering take-out, but many are eating out less entirely, moving meal prep to the safety of their own homes.
On top of that, countless night-time venues and social activities are canceled or closed. Kids are home from school with nowhere else to go. And most of us are traveling less than normal. While that may mean more quality time with those closest to us (whether by choice or necessity), it doesn't always mean we're making healthier food choices. Home economics is, for many of us, a lost art that we need to rediscover if we don't want to depend on DoorDash, Postmates, and Uber Eats for all our food.
While putting together a healthy meal at any time of the day can be a struggle, dinner often suffers the most since it's at the end of the day. But dinner is also the meal people are most likely to eat together, making it a perfect opportunity to add more whole plant foods. Plus, dinner is a great time to create leftovers. Today's dinner can be tomorrow's lunch — and maybe even (if you're the adventurous type) the following day's breakfast!
If you don't spend a lot of time in the kitchen, now's a great time to learn not just how to cook comforting, filling, and tasty meals, but healthy ones as well. And even if you're already a cooking whiz, consider expanding your horizons with some plant-based dinner recipes.
Why Plant-Based Dinner Recipes?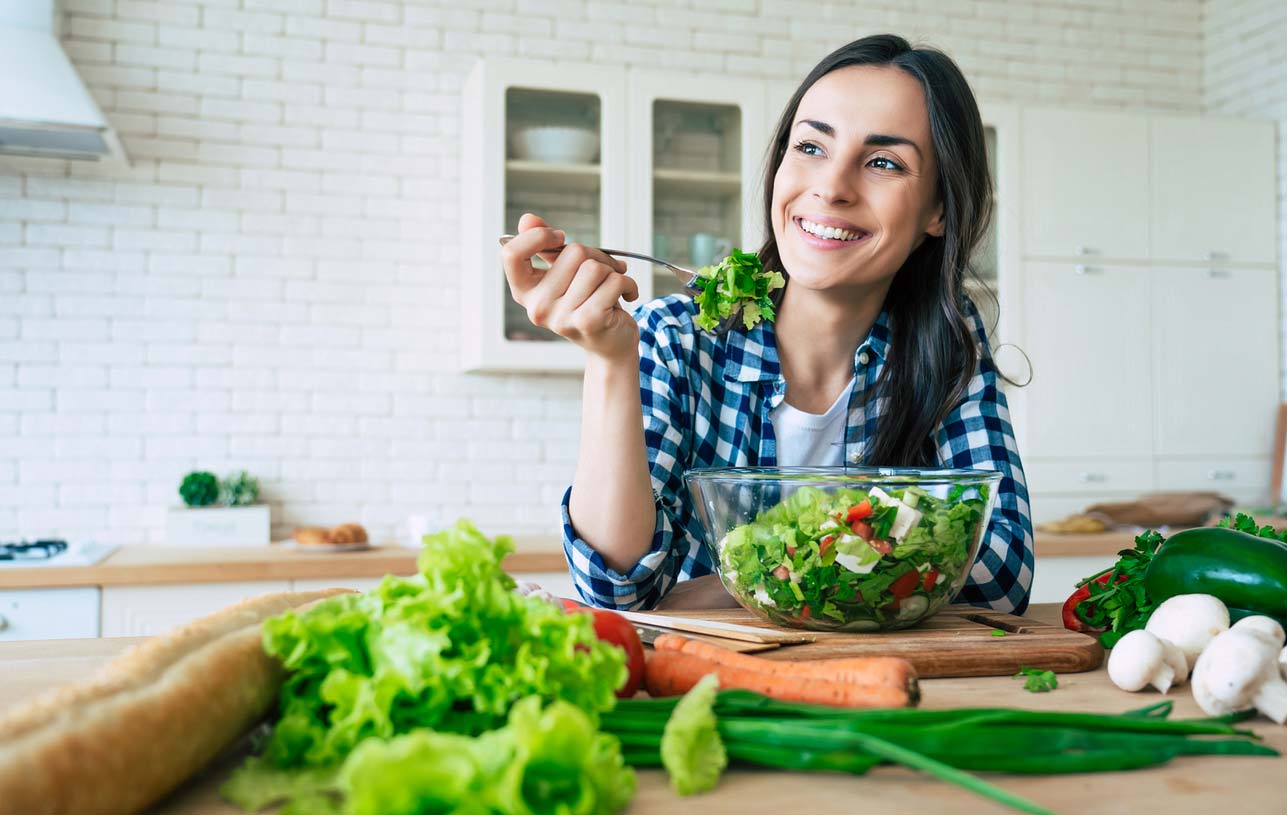 There are a number of timely reasons to transition to a plant-based diet, or to increase the number of plant foods you eat.
Better for Animals and the Environment
Vegan and plant-based meals are better for animals and the environment (especially if you can lean into organically grown and locally-sourced, plant-based foods). And since most pandemics are zoonotic, which is a fancy word meaning that the pathogen jumped from animals to humans, reducing our dependence on meat can reduce our risk of triggering the next "big one."
Reduced Risk of Illness
On an individual basis, eating whole, minimally-processed plant foods are scientifically proven to reduce your risk of developing chronic disease. And plant-based diets can help keep your immune system functioning at its best.
Easier on Your Wallet
Believe it or not, whole, plant-based foods are, for the most part, cheaper overall (not even counting the cost savings that can come from improved health). You can reduce the cost of plant-based meals even further by growing and preparing foods from your own backyard garden. Gardening can even help reduce anxiety and stress from the pandemic while getting you out into the fresh air.
Better for Your Mental Health
And in a time when many people's mental health is suffering under the weight of unprecedented anxiety and stress, plant foods can help your mental well-being, too. It turns out that your gut produces more neurotransmitters than your brain. And high-fiber diets feed the good bacteria in your microbiome: the ones that promote serotonin production, a neurotransmitter that fights depression. So while a plant-based diet can't make all the bad things go away, it can help you deal with them with greater resilience and optimism.
Combat the Quarantine 15
Furthermore, a plant-based diet can help combat the quarantine 15 — the unintentional weight gain caused by eating too much junk and processed foods during isolation. This is a shared experience of many, as we're spending substantially more time at home, often away from others, and are likely experiencing anxiety and boredom as a result. Humans have long turned to food for emotional support. But leaning on it too much can lead to nutrient-poor choices as well as overeating. The good news is that eating whole plant foods can help you to keep your weight under control.
Focus on Nutrient Density, Not on Calories
Some people are concerned that a vegan or plant-based diet won't provide all of the nutrients they need to stay healthy. While this could be true if you rely on white flour pastries, potato chips, and soft drinks, with a little planning, even an entirely plant-based diet can meet — and surpass — your nutrient needs.
Many people fear that critical nutrients like protein, calcium, and iron are only in animal products. But meat, eggs, fish, and dairy are far from the only — or the best — sources of these nutrients. On the contrary, rest assured that plants can indeed provide all of these nutrients and more! In fact, whole plant foods are chock full of the vitamins, minerals, fiber, antioxidants, and phytochemicals that are strongly linked to better health outcomes.
While packed with nutrients, plants are less calorically-dense than animal products, meaning they contain fewer calories in a similar serving size. Therefore, you'll need to eat more of them in order to get the same amount of calories. (That's one of the important reasons plant-based diets are so good for weight loss: you can eat until you're full without consuming too many calories.) By focusing on nutrient-rich plant foods, however, you'll have no problem meeting your vitamin and mineral requirements.
G-BOMBS
A good place to start is to incorporate some of the most nutritious, health-promoting plant foods on the planet. We like Dr. Joel Fuhrman's acronym G-BOMBS, which stands for:
Focusing on plant-based foods is a great way to enjoy a nutritionally-adequate and delicious palate that can benefit both your waistline and longevity.
7 Easy Plant-Based Dinner Recipes for Beginners
Each one of the recipes below, shared from the vault of our WHOLE Life Club membership community, can be made in less than 30 minutes! But that's not all! They're bursting with flavor, nutrition, and textures that are sure to satisfy your senses, nourish your body, and fulfill all of your expectations about swapping out meat with plants. Who knows, you might even find a few dishes that quickly become weekly staples in your plant-based meal planning!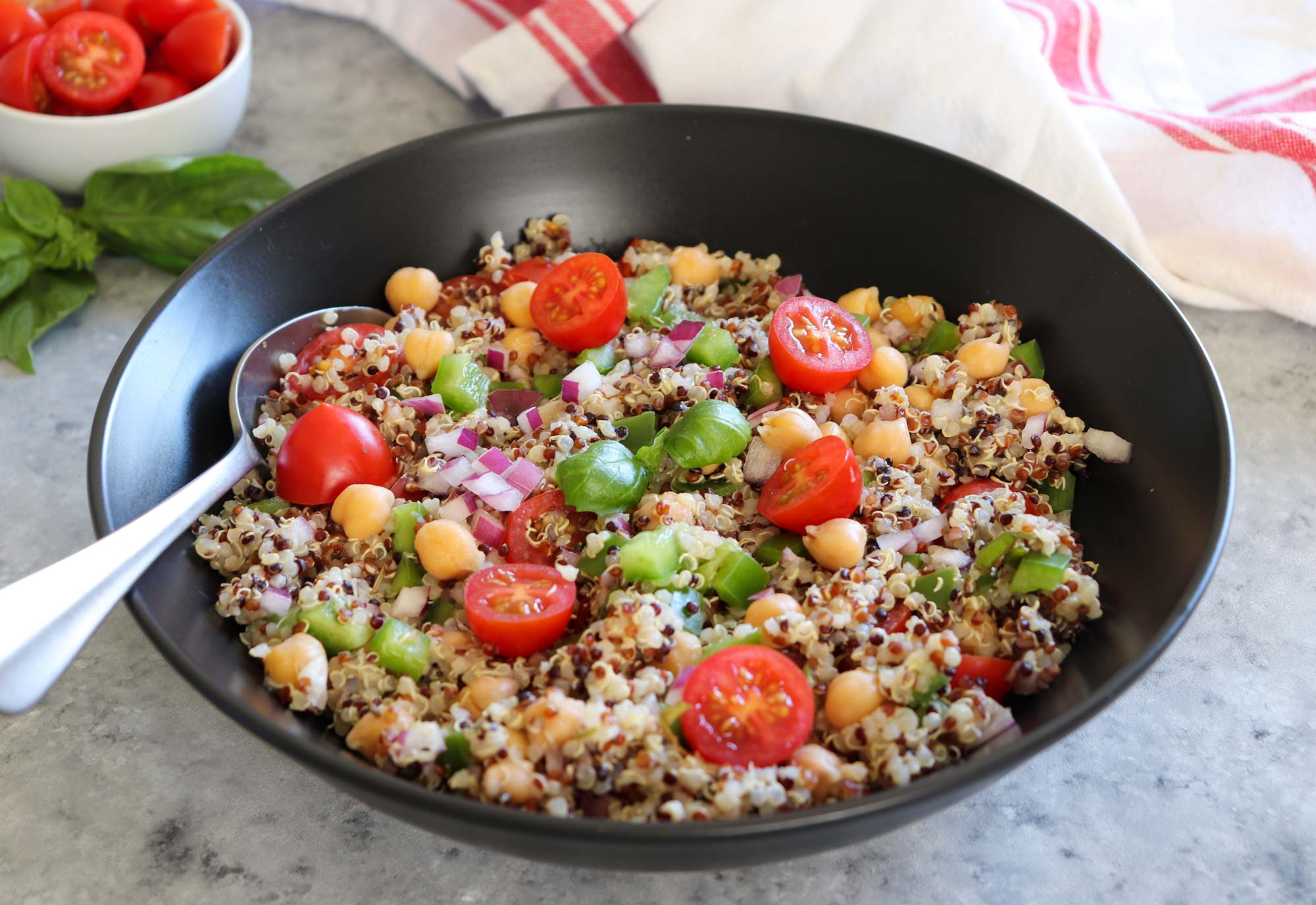 If you're looking for quick (only 10 minutes!) meal prep and no cooking, then you've come to the right place with this nutrient-dense, satisfying salad. Use extra quinoa from your fridge (or another whole-grain of choice) and farmers market veggies to create a delicious and nutritious summertime salad.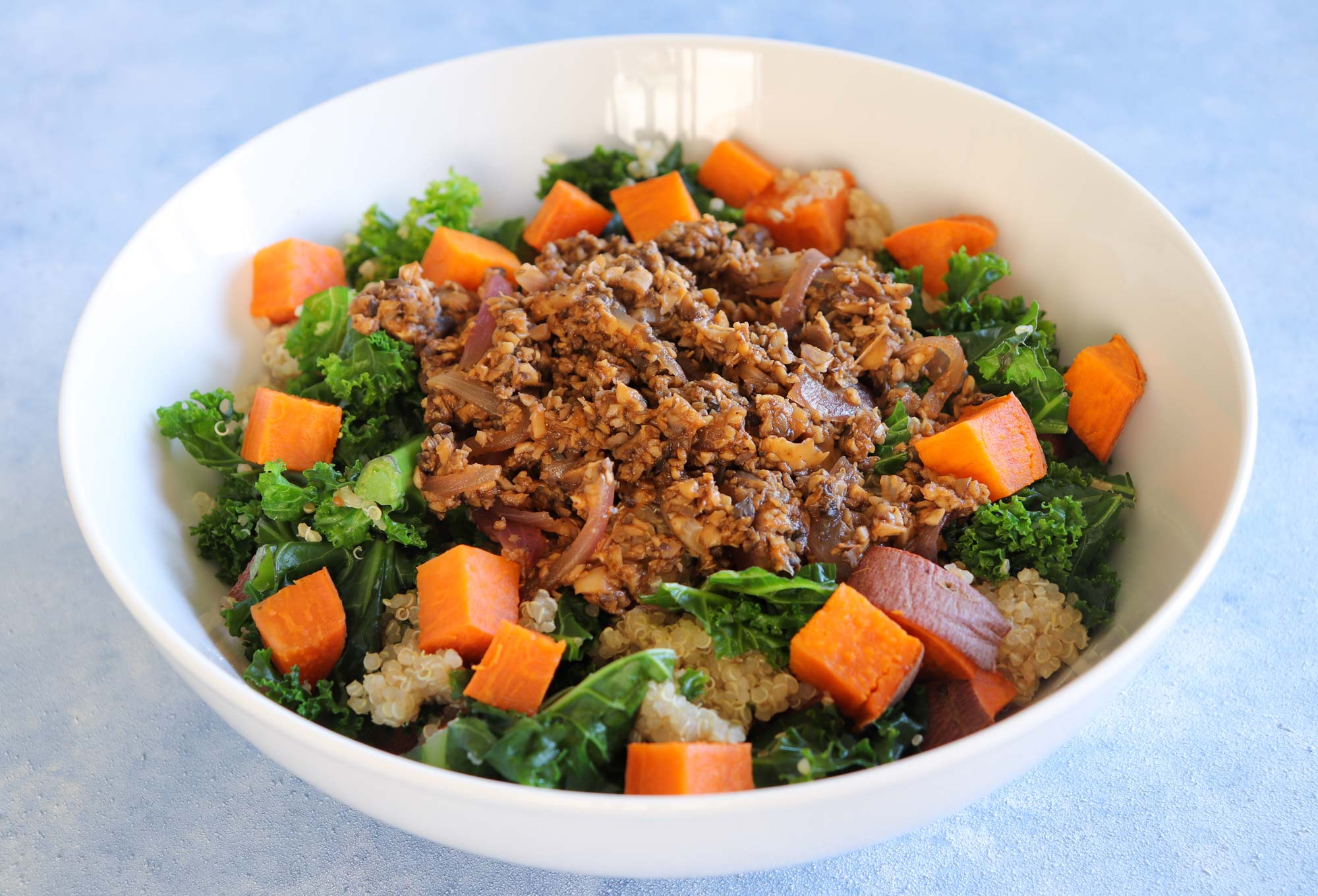 Create a culinary experience from the home of The Grand Ole Opry with this delicious bowl that's big on flavor but not on meat. Kale, red onion, mushrooms, quinoa, and sweet potatoes will have you singing songs from Graceland!
Inspired by the traditional Vietnamese sandwich, this take on tacos will leave your taste buds singing, soul shining, and belly satisfied with ingredients that are bursting with flavor and texture.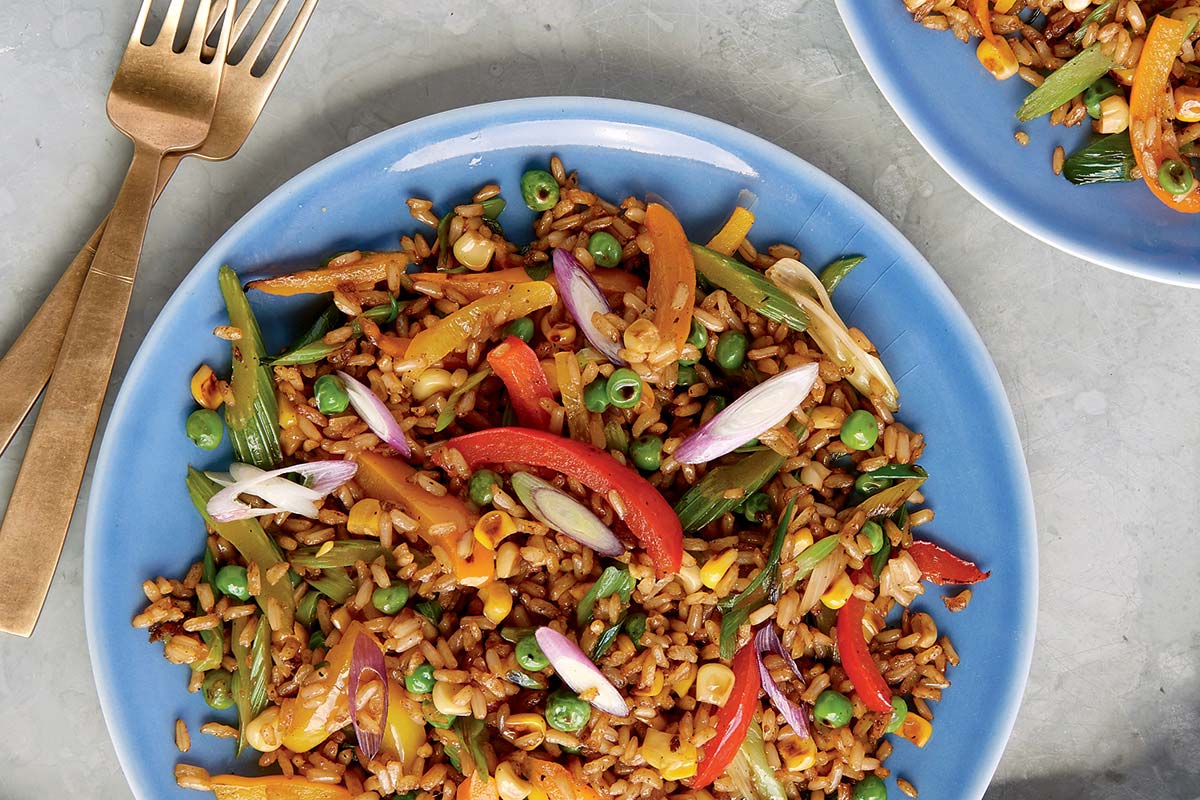 When you have little time to spare, grab some leftover whole grains from the fridge, and some vegetables you have on hand, to whip up this quick, easy, and tasty stir-fry.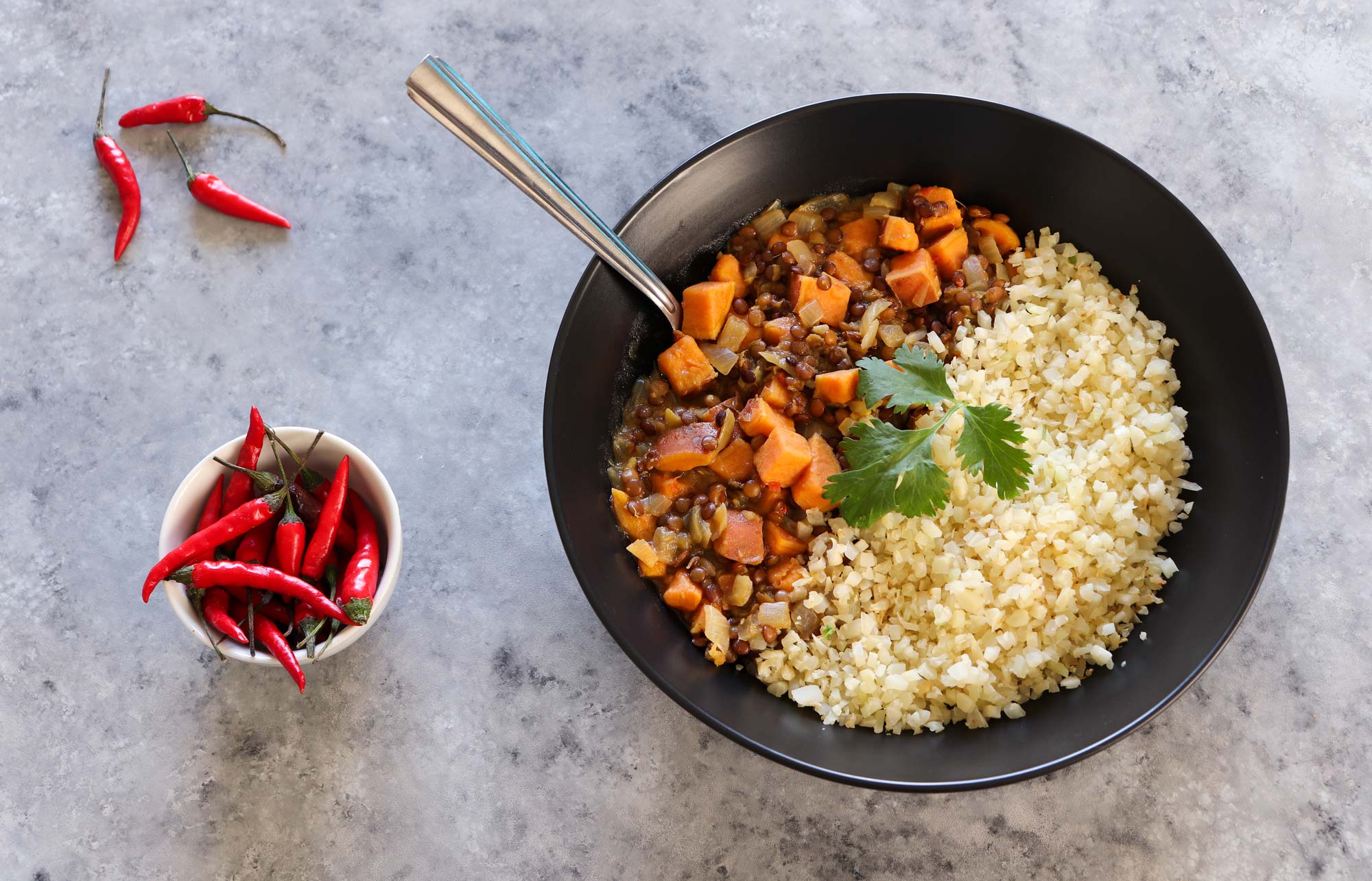 A little sweetness, a hint of spiciness, and a lot of creaminess will make you come back for seconds of this dish that might just become a favorite in your recipe library.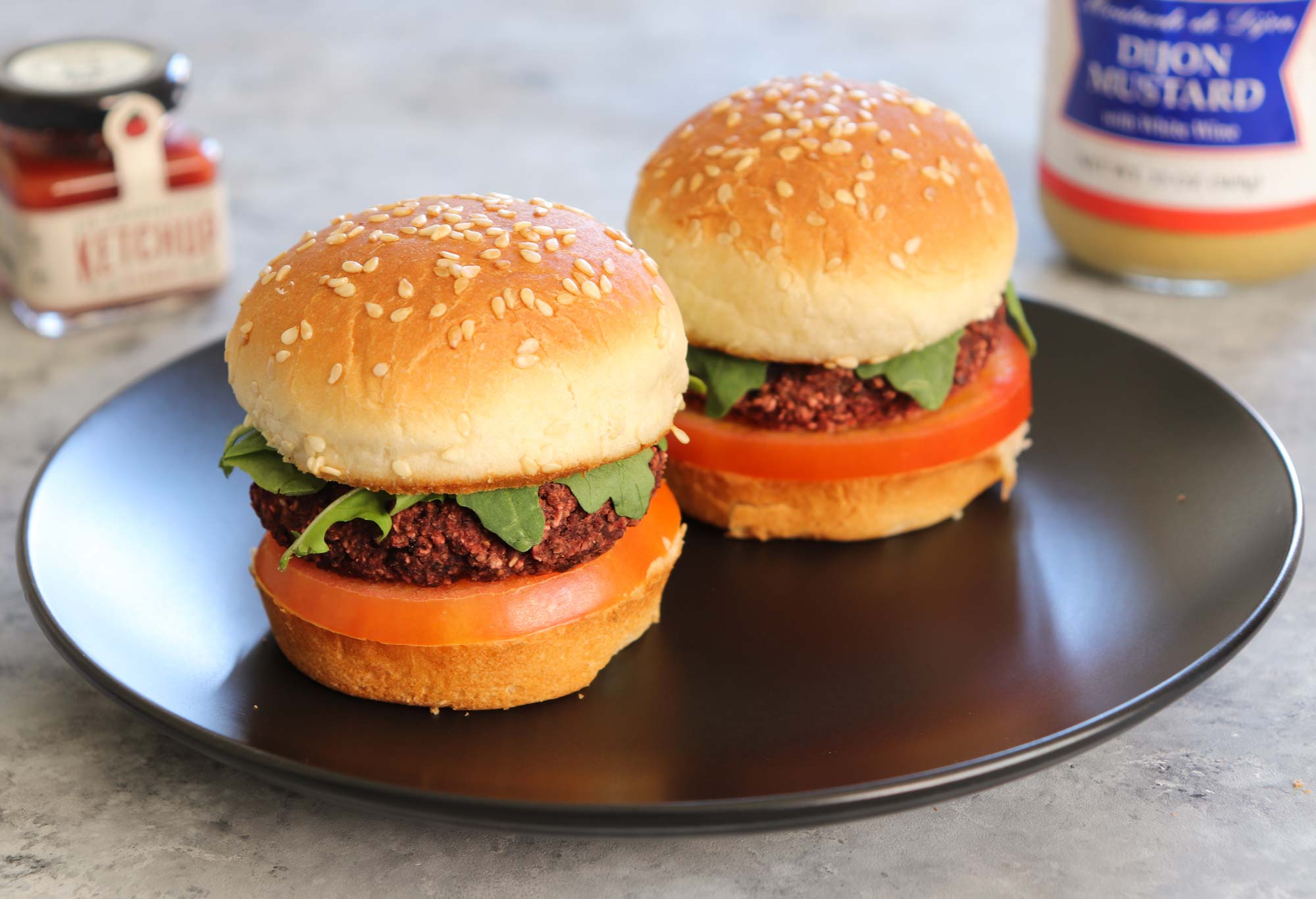 One of the coolest things about plant-based eating is that burger lovers need not miss out! The options for making hearty, dense, and satisfying plant-based burgers are endless, including these Beet Burgers, made with beans and beets in between some buns (can you say that three times, fast?).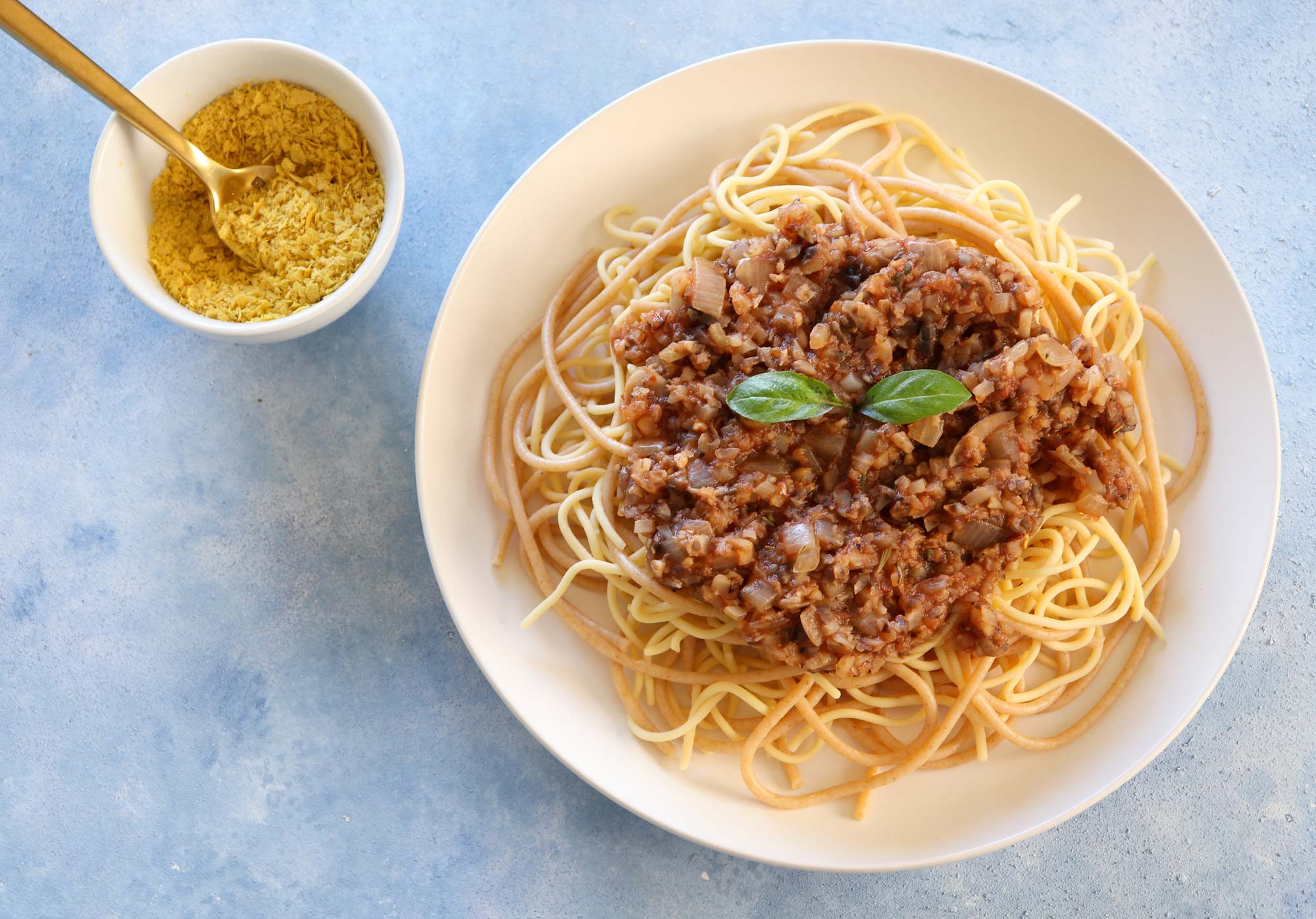 Replace the meat in your bolognese sauce with cauliflower, and you know what you get? Tons of fiber, lots of vitamin C, heaps of phytonutrients, and plenty of choline — three nutrients that aren't found in meat at all! The bottom line is that you can feel pretty darn good about this bolognese and its impact on your health.
Make Dinner an Opportunity for Lasting Change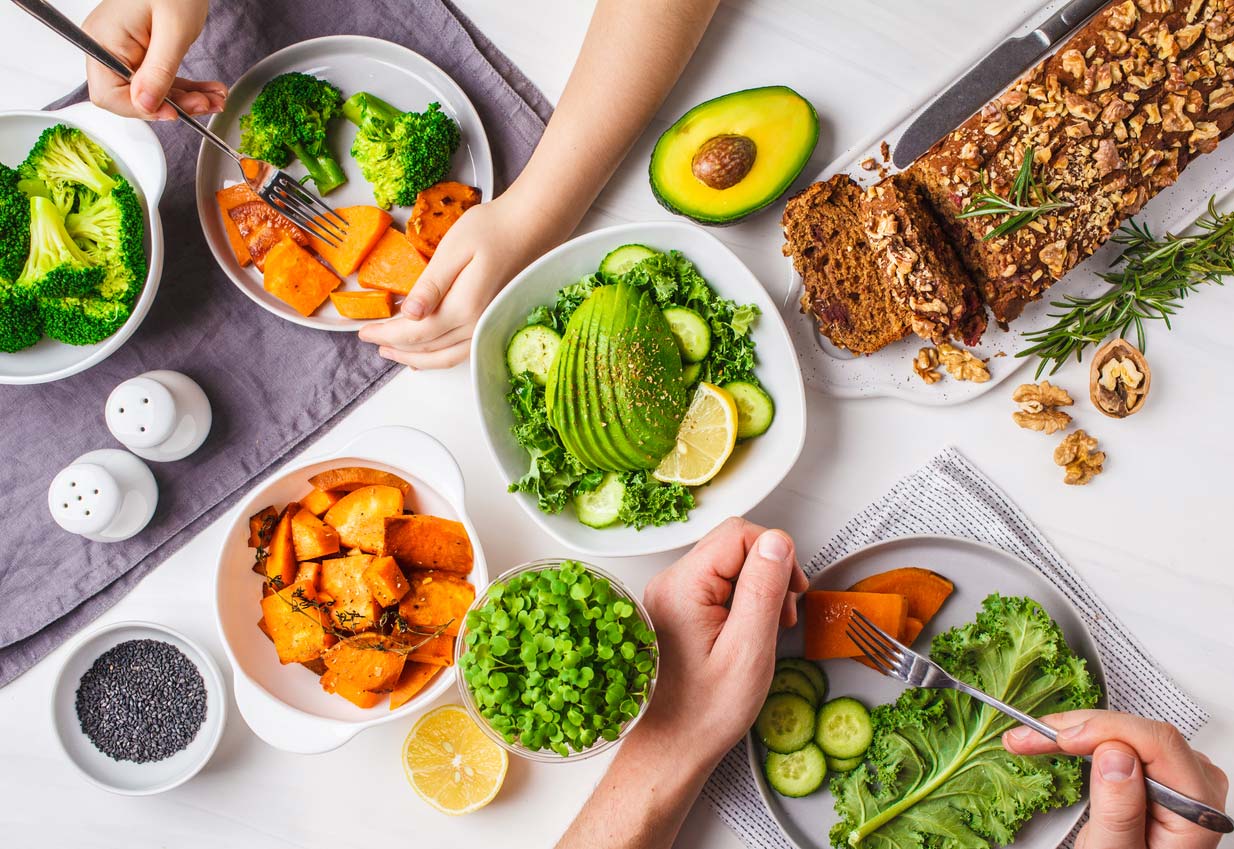 Dinnertime is more important than ever, and so is feeding your family healthy, nutritious food. As the food landscape continues to evolve, we hope these meal ideas will have you reaching less for junk food and fast food meals, and turning to plant-based dinner recipes instead. You deserve the confidence, knowledge, and skills to provide for those you love in ways that uplift everyone's health — deliciously!
Tell us in the comments:
Has the current environment changed your eating habits? How so?
Are there areas in your diet in which you could increase your plant food intake?
Do you have any favorite plant-based dinner recipes or ideas?
Feature image: iStock.com/skynesher
Read Next: