If I'm being completely honest, I never loved sauces until I tried homemade sauces made from plants. As a kid, I'd shun the dairy-based fettuccine alfredo my mom would place in front of me. Now, I can't get enough of this creamy
Porcini Mushroom Cacio e Pepe
made with cashew butter sauce. I also strongly disliked ketchup until I tried
homemade ketchup
made from beets and carrots. So if you're not currently a fan of sauces, hopefully, this article will help to change your mind. And if you already know you prefer your meals dripping with sauciness, then welcome to the sauce lover's club!
The sheer variety of plant-based sauces, plus the ease with which they are made means they enhance the flavor and nutritional value of your favorite meals with minimal effort. What's more, many sauces are so versatile that they can be incorporated into a variety of dishes, allowing you to add a healthy new sauce for a fresh take on a classic recipe.
The creative culinary opportunities that sauces offer are endless. For example, you can make homemade salad dressings, condiments, pasta sauces, dips, and spreads. I'd also bet that nine times out of ten when a recipe is "missing that something," a healthy sauce could do the trick! A sauce can provide a wide variety of mouthwatering flavors — including creamy, savory, tangy, cheesy, umami, and spicy — that can take just about any dish from drab to downright delicious.
In this article, we'll dive into the benefits of homemade sauces and then get into the nitty-gritty of how to create healthy plant-based sauces using whole food ingredients that pack not only a ton of flavor but plenty of nutritional value to boot. And last but not least, we'll deliver seven healthy plant-based sauce recipes that you can add to a salad, grain bowl, pasta dish, or tacos, or serve as a dip for veggies. Before you know it, instead of saying, "Pass the salt and pepper," you'll be saying, "Pass the sauce, please!"
The Benefits of Making Homemade Sauces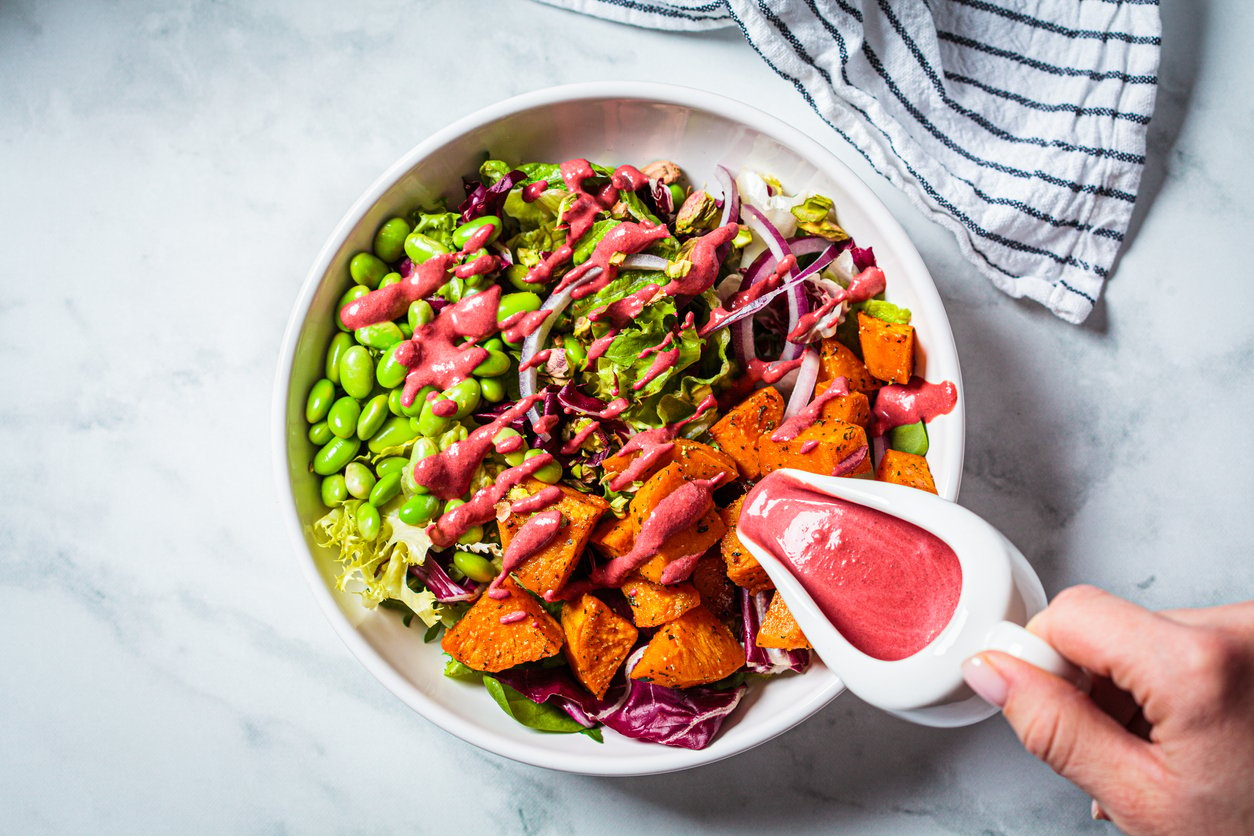 Homemade Sauces are Cheaper and Healthier
Along with infusing tons of flavor, homemade sauces can also be a much healthier and less expensive option than store-bought sauces because you can control the ingredients that go into (and stay out of) them. Store-bought brands — even natural and organic food brands — often contain refined sugars, sodium, ultrarefined oils, additives, or all of the above.
You Can Sneak More Plant Foods Into Your Diet
Sauces are a fantastic way to sneak more whole foods into your diet. For example, you can add fruit for sweetness and flavor, veggies for color and nutrition, and nuts or seeds for creaminess. Using whole food ingredients boosts the nutritional benefits (think fiber, protein, vitamins, minerals, and phytonutrients) of the sauce — perks that are often lacking in store-bought versions.
A great example of this is avocado: Using the whole flesh of an avocado can create a creamy texture that also includes lots of fiber, water, vitamin E, vitamin C, vitamin B6, and more, in addition to its healthy monounsaturated fat; whereas avocado oil, which may be found in store-bought sauces, only includes the fat from the avocado and little to none of the other health-promoting nutrients.
Sauces can be a great way to make a meal more nutrient dense for your family, too. Since sauces can also enhance flavor, adding them to a meal can encourage children — and picky eaters of any age — to eat more healthy foods.
Sauces Add Versatility to Meals
Another helpful benefit of sauces is that they can greatly expand your meal repertoire. For example, you can use the same weekly batch of whole grains, legumes, fruit, and vegetables and simply switch out the sauce for a completely different, tasty, and healthy dish each night of the week!
Many Homemade Sauces Are Simple to Make
Sauces can come together effortlessly with minimal ingredients, steps, and kitchen tools. Oftentimes you only need a blender or a mixing bowl for a sauce recipe that's usually five steps or less. Many sauce recipes also require no cooking — a big plus!
DIY Sauces Are More Sustainable
Making your own homemade sauce is also kinder to the planet. First, you can reuse old condiment jars or mason jars to store them, eliminating packaging and reducing your plastic footprint. Second, cooking at home can help you minimize waste by making only what you need. Third, substituting plant-based ingredients for dairy can significantly reduce your contribution to greenhouse gases.
You Can Batch Cook Sauces
Finally, you can batch-prep several sauces at once for multiple meals throughout the week. Whatever you don't use right away can be stored in an airtight container in the fridge or freezer for you to enjoy later.
Tips for Creating Homemade Sauce Recipe Masterpieces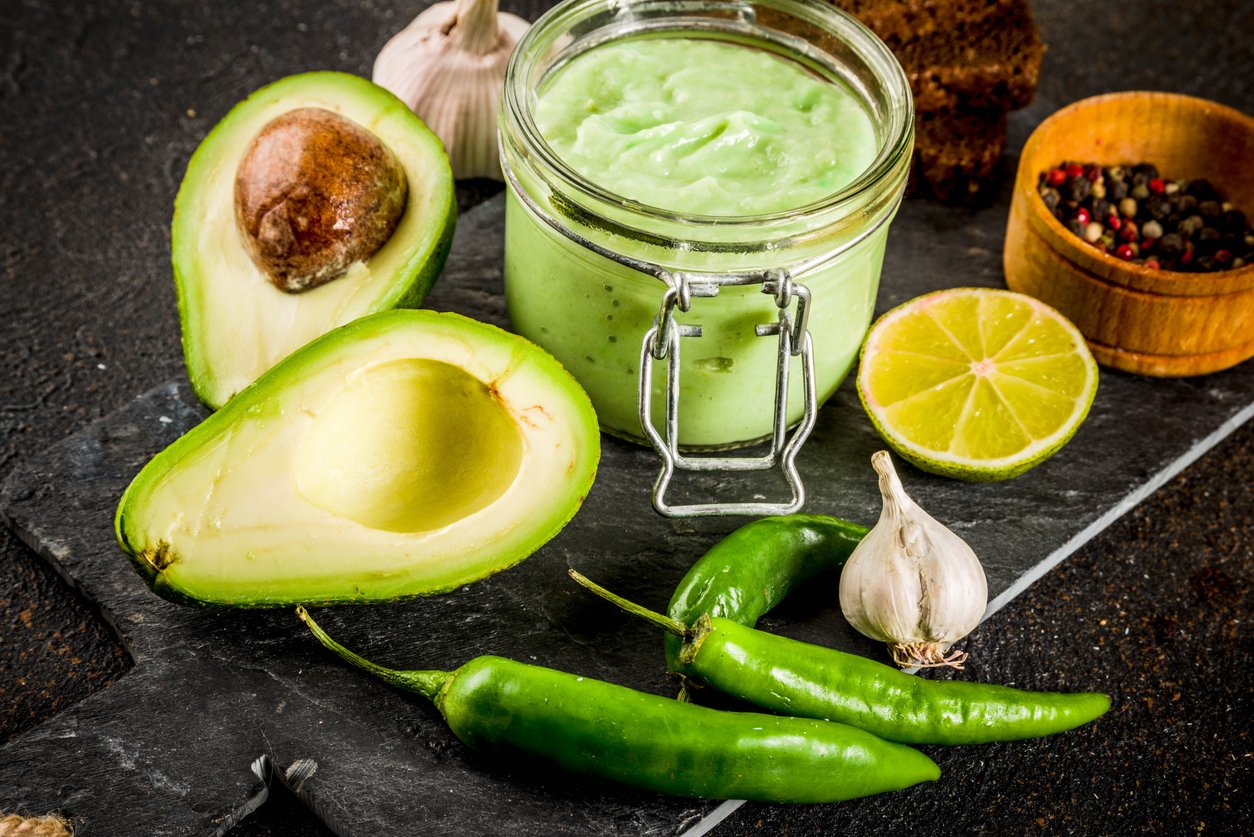 1. Get inspired!
Before making your homemade sauce masterpiece, it can help to turn to specific cuisines for inspiration. First, consider the origins of the meal you're preparing and match your sauce to suit. For example, an Italian-inspired dish may call for a creamy alfredo or tomato sauce, while a Mexican-inspired recipe (e.g., burrito bowl, tacos) may call for some fresh salsa or a bit of (avocado) cream.
2. Craft your flavor base.
Most healthy homemade vegan sauce recipes have at least two of the following flavor components: umami, sweet, and tangy. Examples of umami flavors include miso, reduced-sodium tamari, coconut aminos, sun-dried tomatoes, mushrooms, and nutritional yeast. Choose whole food or minimally processed ingredients for your sauces like dates and date paste, maple syrup, or fresh fruit for sweetness. Bring on the tang with some freshly squeezed lemon or lime, vinegar, yogurt, or mustard.
3. Use healthy fats to combine and thicken sauces.
The key to creating rich, creamy homemade sauces is using plant-based ingredients that are rich in healthy fats — including cashews, sunflower seeds, tahini, avocado, nut or seed butters, tofu, and plant-based yogurts — as a base. To thicken sauces with whole foods, add chia seeds, flaxseed, tofu, rolled oats, nut or seed butter, and even beans to the mix. You can also adjust the amount of water, so add it as the last ingredient and in small increments — just 1–2 tablespoons at a time — until you reach your desired consistency. You can always add more water but can't take any out.
4. Add herbs and spices — and lots of them!
Is something still missing? Explore nature's wide variety of spices and herbs to give your sauce that extra flavor boost and create a truly unique flavor experience. Options include aromatics like onion, shallots, garlic, ginger, and turmeric; herbs such as basil, cilantro, parsley, chives, oregano, dill, thyme, mint, and rosemary; and spices like coriander, cumin, mustard, celery seeds, cayenne, cinnamon, and turmeric — lots of choices!
5. Taste-test your sauces.
Taste-test your DIY sauces as you go to see what flavors and textures they need. More acid for a bite? Add some lemon or lime. More natural sweetness to balance the acidity? Add a little date paste. More plant-based fat for a creamier texture? Add more of the fatty base that's used in the recipe. You get the drift…
Tip: Want to make your sauce taste cheesy without dairy? Nutritional yeast and miso can do the trick!
Healthy Homemade Sauce Recipes
Sauces often add that special quality to meals, so much so that some dishes wouldn't be the same without that finishing touch. These restaurant-worthy sauces can zest up even the simplest of homemade dishes. And with many of them being ready in 10 minutes or less, you might just find yourself adding them to your plant-based menu, well, every day of the week!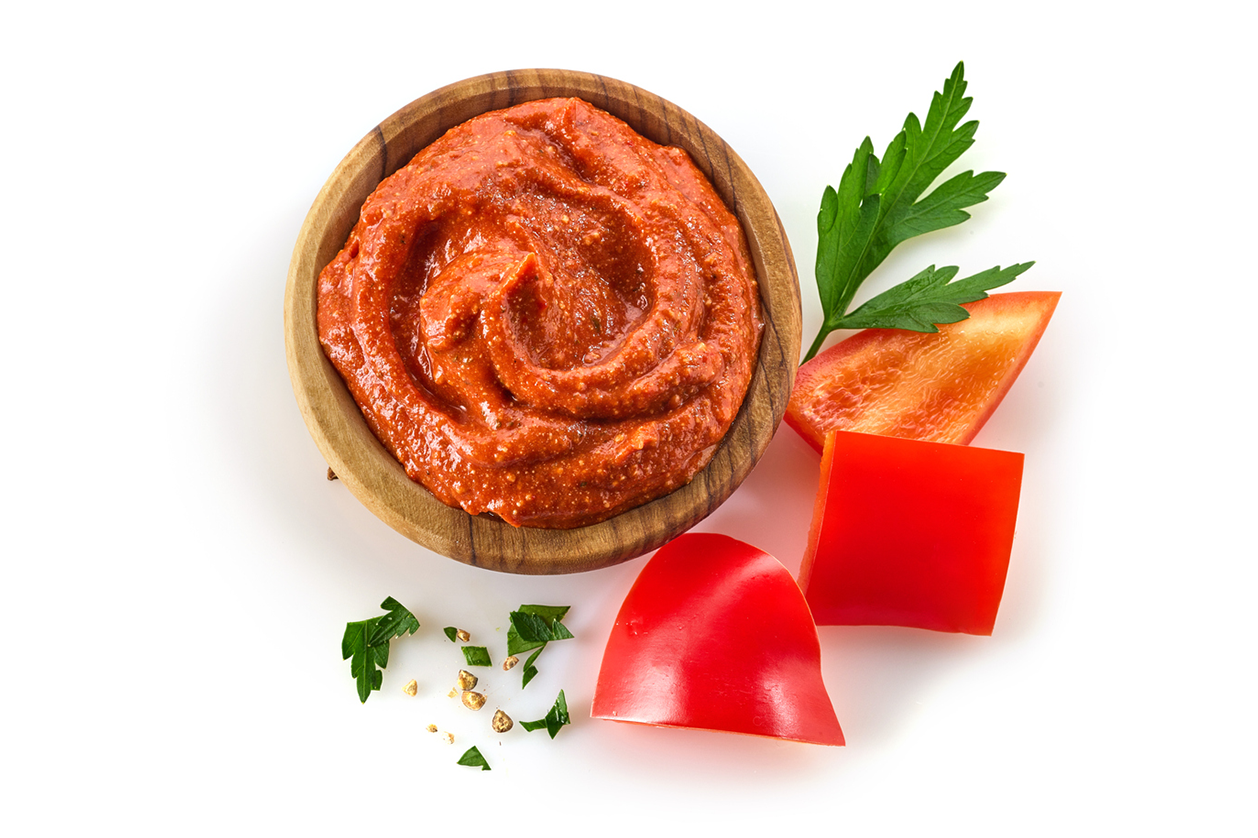 This sauce may take a little longer than your average throw-it-together-and-blend-it 5-minute sauce, but it's worth every minute! Thanks to the roasted red peppers, it also makes a tasty alternative to traditional tomato sauce, so give it a try with your favorite whole grain pasta or as a part of an Italian casserole. This "cheesy" roasted red pepper sauce is also delicious poured over a grain bowl, topped on spaghetti squash, or drizzled over steamed veggies!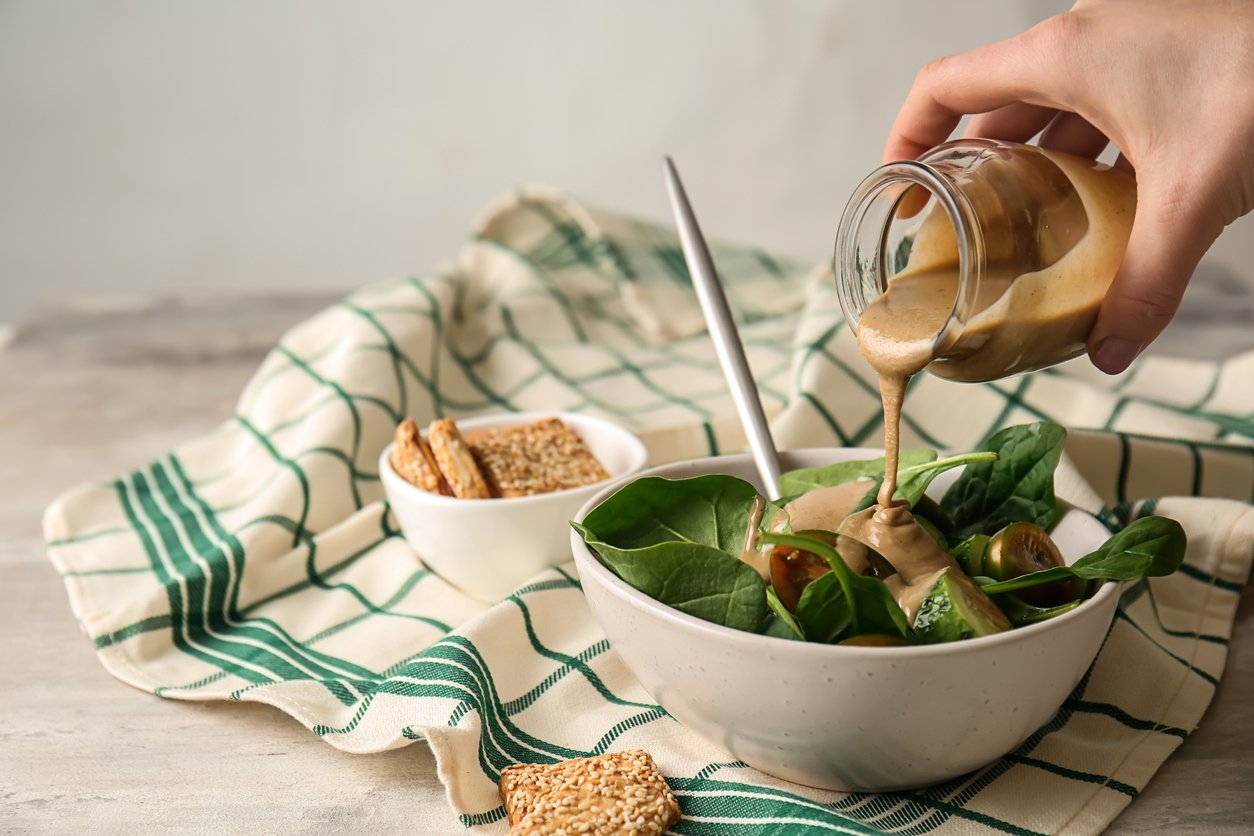 Just a few simple ingredients give you bright and zesty flavor in one of our favorite sauces. Nutty tahini combined with lemon and cumin makes for the perfect blend in this healthy sauce that's so good it's almost drinkable (no judgment here)! For a bit more punch, zest an organic lemon before juicing to add even more vibrant and zesty citrus notes to this rich and creamy sauce!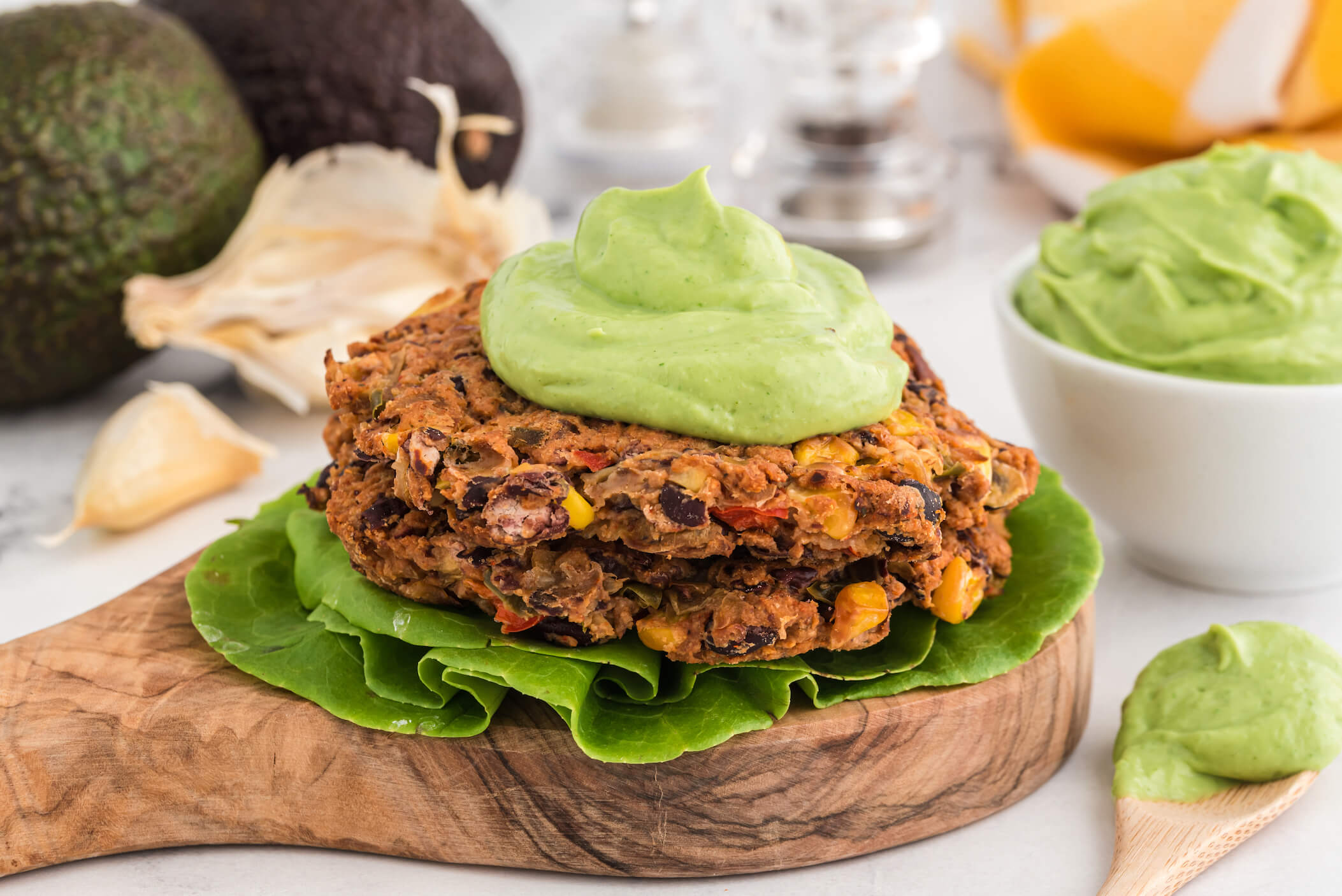 Equal parts creamy, tangy, fresh, and savory, Avocado Yogurt Sauce comes together in minutes! Use it as a delectable dressing in your favorite wrap, grain bowl, salad, chili, or any recipe that could use a touch of velvety avocado goodness.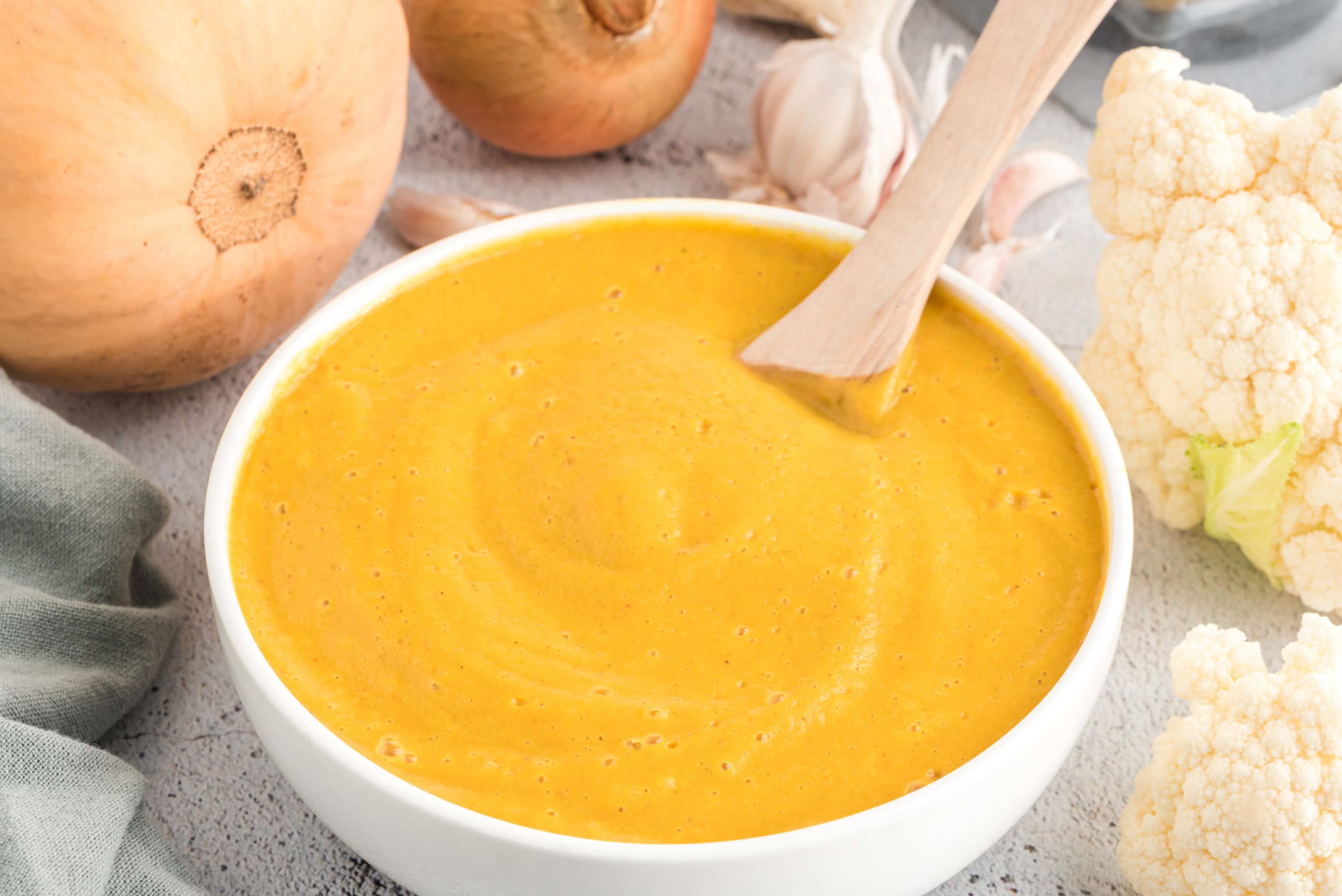 This cheesy, creamy, dreamy sauce isn't made with cheese or cream at all. So much better, it's made from whole, nourishing, fiber-filled cauliflower and butternut squash. They give the sauce its creamy texture, and the nutritional yeast and miso provide the cheesy flavor. It's perfectly versatile on everything from whole grain pasta to bean tacos to steamed veggies and more!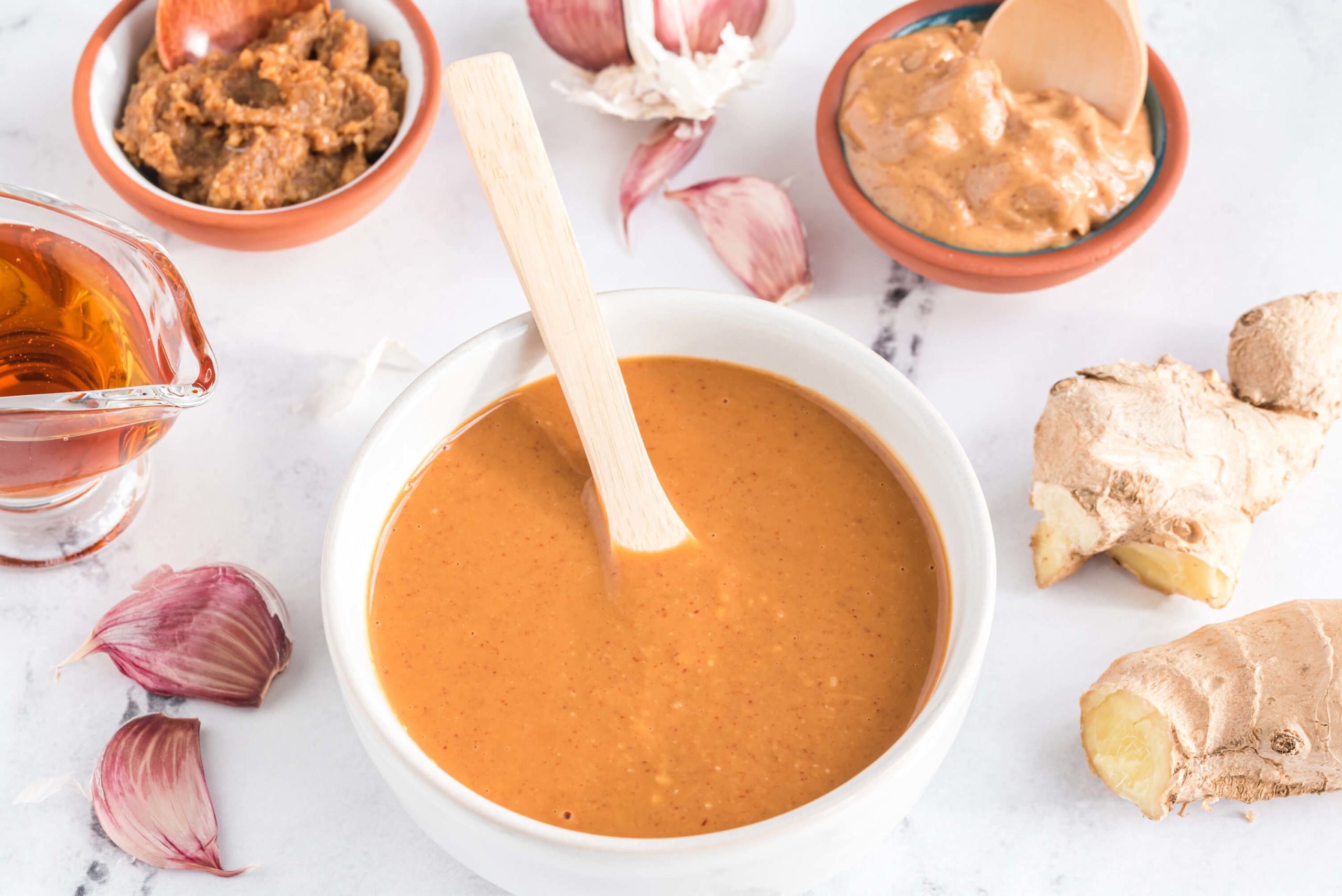 This Asian-inspired sauce has just the right combination of sweet, savory, tangy, nutty, and umami flavors all blended into a delightful drizzle. There's something crave-worthy about peanut-based sauces, and this one is all the more special because it's made with 100% whole food, plant-based ingredients. Also, this healthy sauce tastes pretty darn delish on everything from grain bowls to salads to sandwiches, making it an easy way to get in a daily dose of probiotics (thanks, miso!).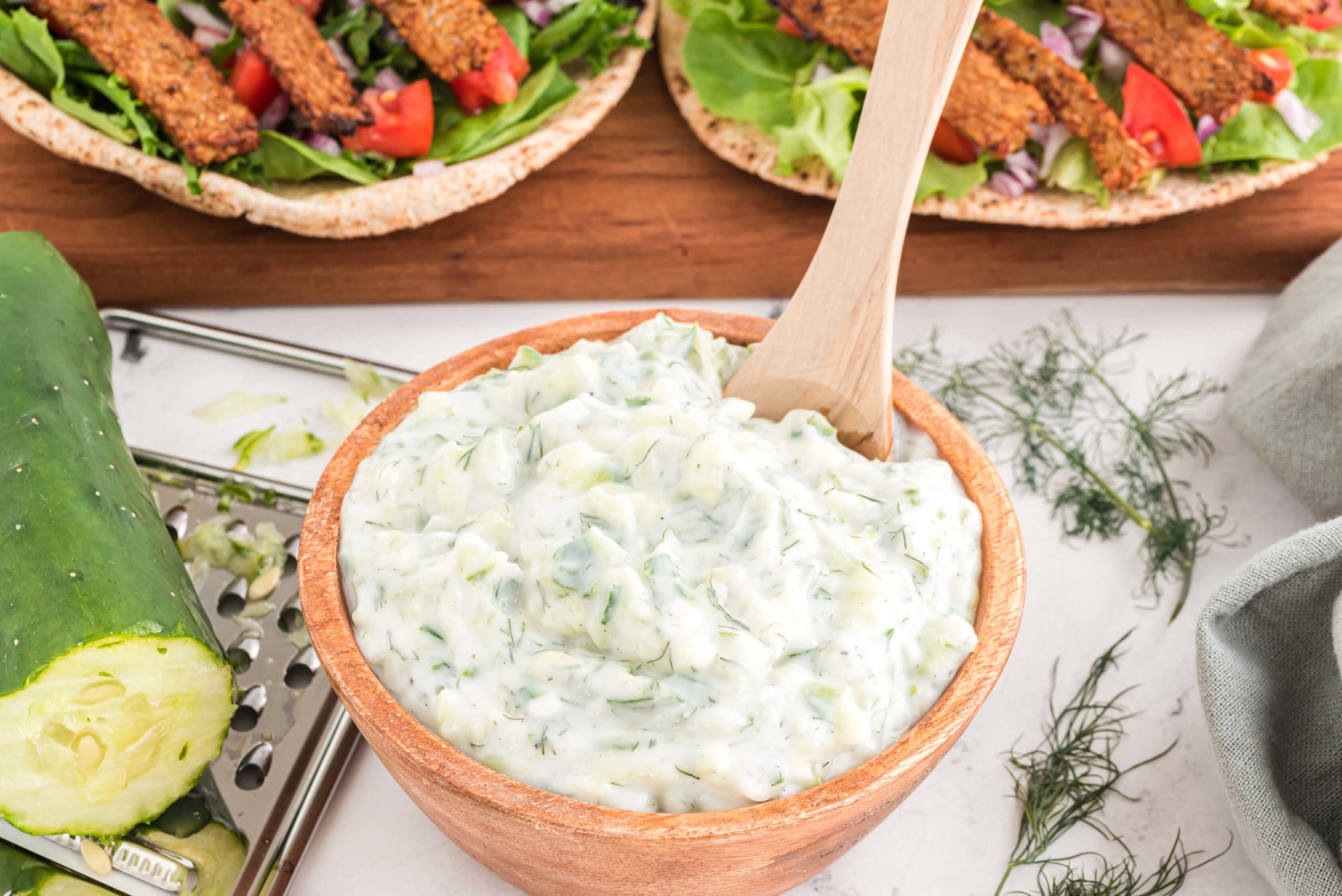 One word — yum! Your confidence is going to soar when you add this sauce to just about everything (except the kitchen sink — hopefully, that isn't in your weekly meal plan!). It's creamy, flavorful, and nutritious and will elevate grain bowls, grilled tofu, avocado toast, and more. Plus, it's full of nourishing and wholesome plant ingredients your body will love!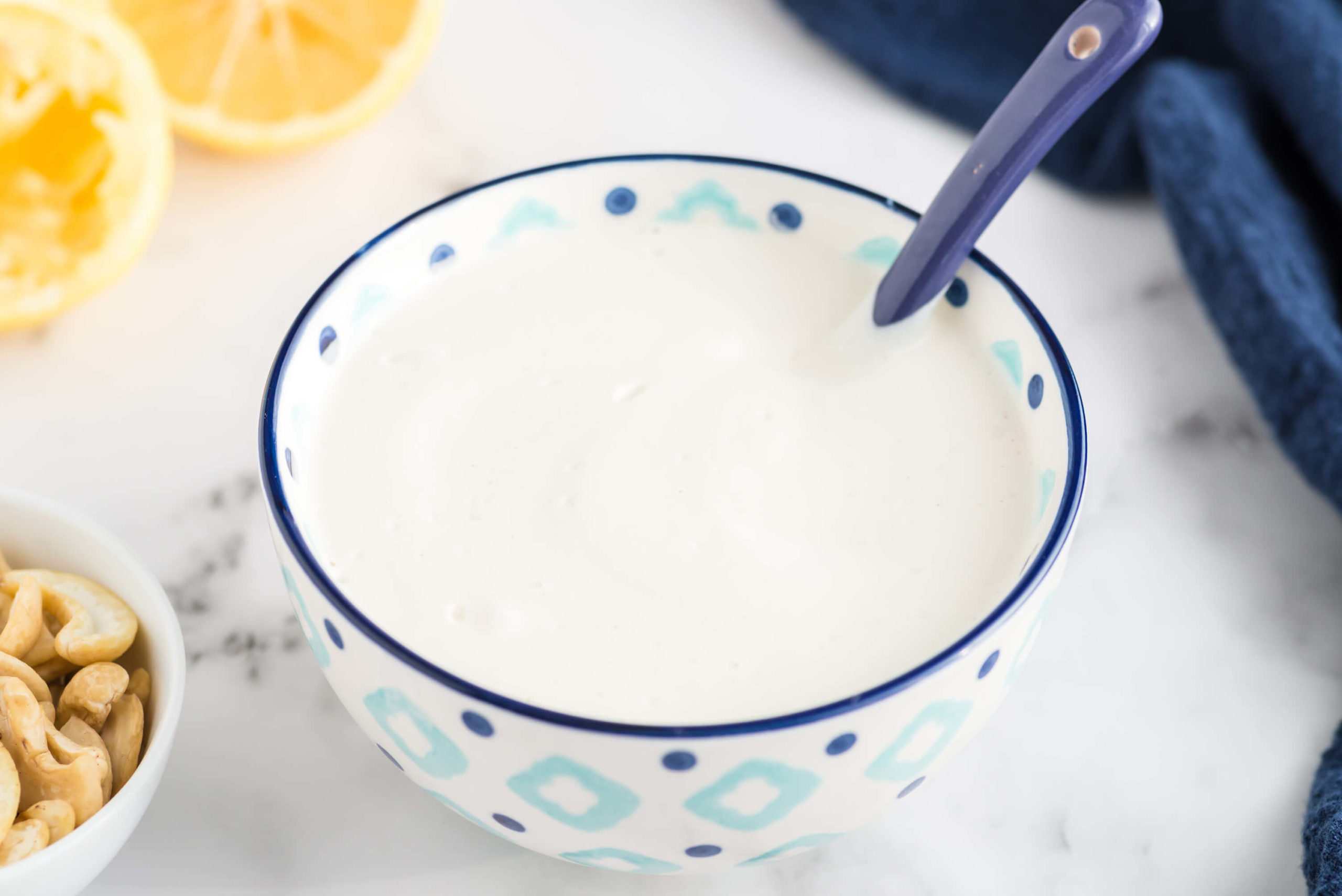 Talk about versatility — you can use this sauce in so many ways! Make it savory by adding a few of your favorite fresh herbs and spices, or make it sweet by adding flavor combinations such as date paste, vanilla, and cinnamon. Try it drizzled over hot pizza, baked burritos, soup, baked spuds, or steamed greens. Use it as a dip or a condiment for sandwiches. And for a sweet treat, it makes a luscious topping for desserts or pancakes. We love all of the plant-based possibilities this creamy sauce offers!
Give Healthier Sauces a Try!
Whether preparing meals for the week, making a cozy dinner for two, or cooking in bulk for a family gathering, sauces can enhance the flavor and enjoyment of practically any meal. While store-bought sauces are convenient, they often sacrifice nutrition and include ingredients that may be detrimental to health. Not only can homemade sauces be healthier, less expensive, and actually more delicious, they often come together in minutes. Incorporating the tips above can help you create healthy homemade sauces that your family and friends will love (they might not believe you made them yourself!) Give these seven homemade sauce recipes a try and let us know which of them is your favorite. Get creative, taste along the way, and make them your own!
Tell us in the comments:
Which healthy homemade sauce are you going to try first?
What's your favorite base to use when creating homemade sauces?
What other seasonings or whole food ingredients do you like to use?
Featured Image: iStock.com/LumenSt
Read Next: