One of the very first rhymes my grandma taught me as a child was "beans, beans are good for your heart, the more you eat them, the more you —" (starts with an "f" and rhymes with heart, and I know you're singing along.) To be honest, the part about being good for your heart didn't even register with me at the time. As a kid, I wasn't thinking about heart health, but the thought of releasing any loud noises in the middle of class was terrifying — and enough to make me run far away from beans.
Side note: After reciting the rhyme to my husband, he told me I had it all wrong and the rhyme goes like this: "Beans, beans, the magical fruit, the more you eat, the more you toot." This was new to me! Maybe we need to take a poll on which is the correct rendition, but my argument is that legumes (the umbrella name that includes beans, peas, and lentils) are not fruit!
What I didn't know, and would learn later in my adult life, was that beans are like a magical food that are a staple in many cultures around the world. In fact, beans are one of the common foods consumed by people who live in the Blue Zones, where longevity and quality of life rank the highest in the world. What's fascinating is the variety of beans consumed and how they're prepared in each country. For example, centenarians in Okinawa, Japan, enjoy stir-fries with soybeans or mung bean sprouts; folks in Nicoya, Costa Rica, love a hearty black beans and rice dish; and those in Sardinia, Italy, thrive on lentils, garbanzo beans, and white beans mixed into soups and salads.
Why Beans Get a Bad Reputation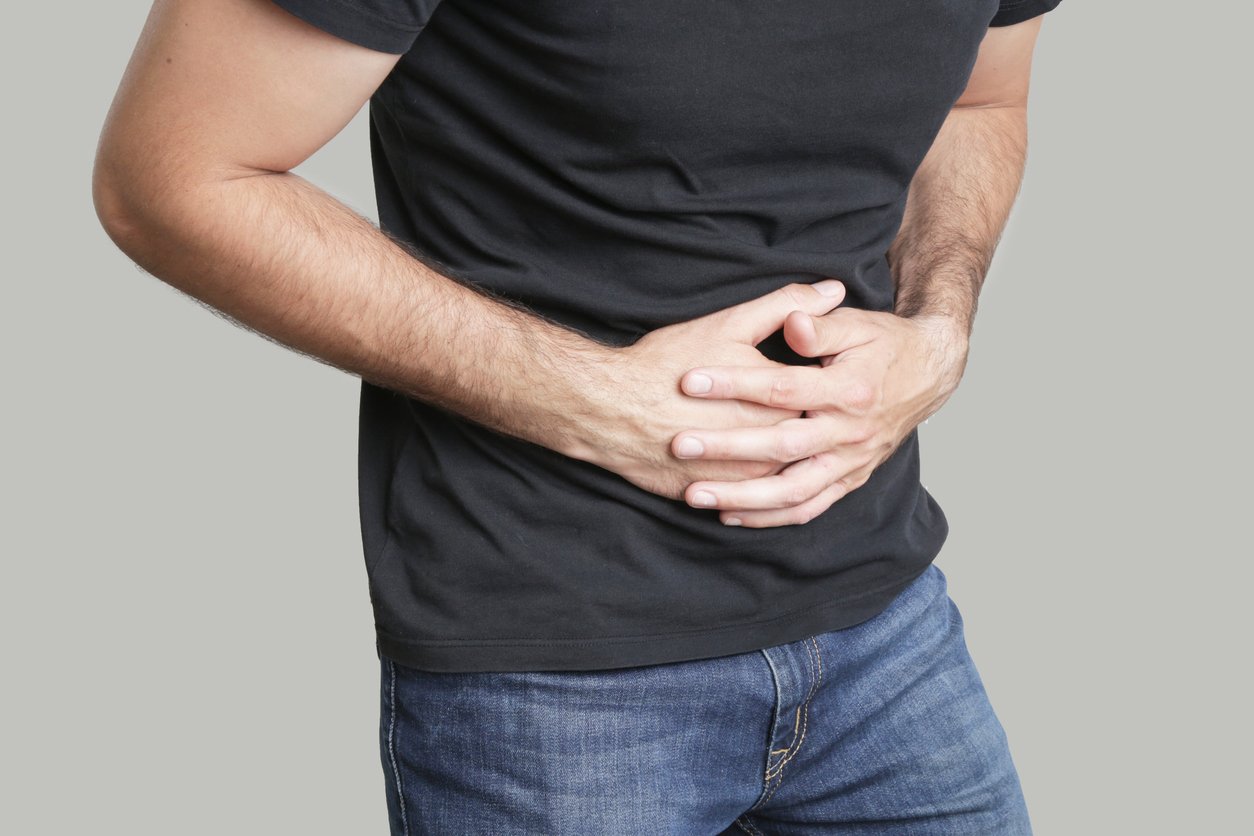 There are certain groups in the health and wellness space that believe some compounds in beans, namely lectins and phytates, are poisonous. They've deemed them "antinutrients" because they bind essential minerals, like calcium, iron, and zinc, making these nutrients less available to us, and may also cause gastrointestinal discomfort. It's true that eating raw beans may wreak havoc on your belly. However, when beans are soaked and cooked properly, a majority, if not all, of lectins and phytates are destroyed, making beans digestible with ease. What's more, these "antinutrients" (we really need a new term for them) may offer protection against heart disease and cancer. In fact, lectins have been studied in clinical trials as an anticancer treatment.
Why Learn to Cook Beans & Other Legumes from Scratch?
At this point, you may want to open the canned beans sitting in your pantry and Google "chickpea recipes," so you can make dinner tonight. That's fantastic! However, I'd be remiss if I didn't share the beauty of making beans from scratch.
Full disclosure: I was a canned bean girl myself for a very long time — until I tried chickpeas cooked in an Instant Pot. That was when I discovered that cooking beans from scratch is a game changer when it comes to texture and flavor.
Here are seven reasons to consider cooking beans from scratch, whether you're a current canned bean lover, wannabe bean lover, or seasoned bean fanatic.
Eating freshly cooked beans is delightful. Beans cooked in a pressure cooker are a creamy, buttery, melt-in-your-mouth experience that is not to be missed. Don't have a pressure cooker? No problem! Soaking and cooking beans on the stovetop can give you that same blissful bean-y experience (check out our How to Cook Beans Guide).
Cooking beans from scratch may result in more nutrition. Nutrients may be lost during the processing of canning beans. Compared to canned beans, dried beans have been found to have more protein, fiber, iron, potassium, and magnesium — and less sodium.
Cooking beans from dried is more economical. According to The Bean Institute, dried beans cost 15 cents a serving, store-brand canned beans cost 34 cents a serving, and national brands cost 48 cents a serving. These cents add up when you're feeding beans to a family of four daily.
Cooking beans from scratch may help with tolerance. When you cook beans on the stovetop or in a pressure cooker, you can control the texture. This means that you, or people around you, won't have a reason to recite the fun little bean rhyme.
Adding onions, garlic, or spices (the sky's the limit!) during the cooking process creates the most flavorful bean, veggie, and spices combinations!
Avoiding cans can decrease your footprint on the planet. Purchasing dried beans in bulk creates less waste and uses fewer manufacturing processes, resulting in a smaller food-related environmental footprint.
Eliminating cans also eliminates any chemicals (like BPA) that might be found in the can. Keeping chemicals off your plate is important for health.
What You'll Learn in the Video on Cooking Beans
In the video below you'll learn how to cook three types of common beans or legumes:
Lentils — cook lentils on the stovetop (no soaking required!)
Chickpeas — soak then pressure cook, resulting in the creamiest chickpeas
Black beans — learn how to make flavorful refried beans from your home-cooked black beans*
*Please refer to our How to Cook Beans Guide for directions on cooking black beans from scratch.
https://www.youtube.com/watch?v=SVVBTMBi4-A
3 Legume Recipes You Can Cook from Scratch
Creating these three from-scratch legume recipes is simply a delight thanks to their bold flavors and creamy, buttery, melt-in-your-mouth textures. The bountiful benefits of these nourishing plant ingredients and the satisfaction of making your own from-scratch pot of beans are too good to pass up!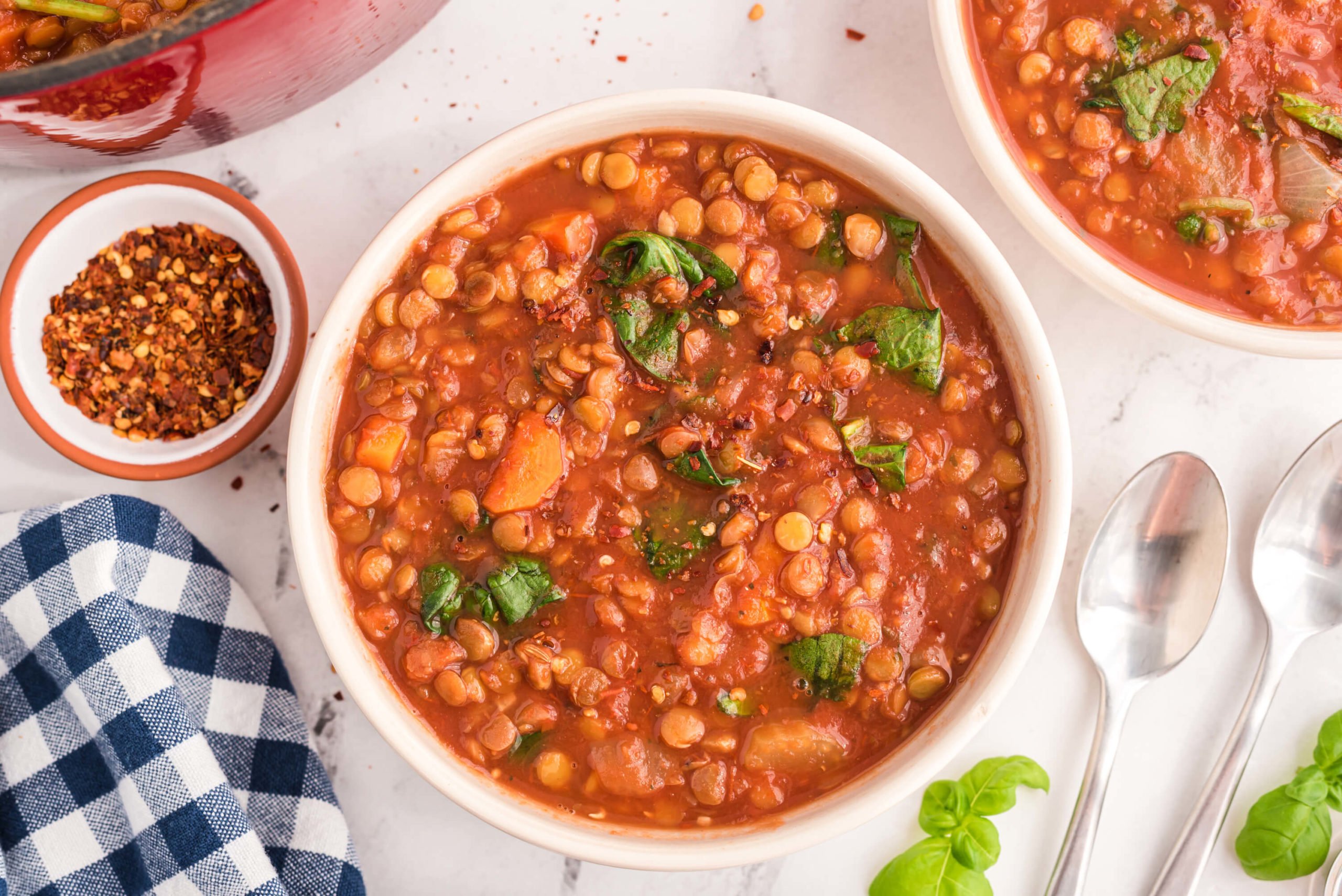 When it comes to a legume recipe that showcases lentils in all of their glory, this one is it! Spicy Spinach Lentil Soup offers versatility, lots of flavor, and plenty of wholesome nutrition. There is so much to love about this soup, you'll find yourself making it again and again.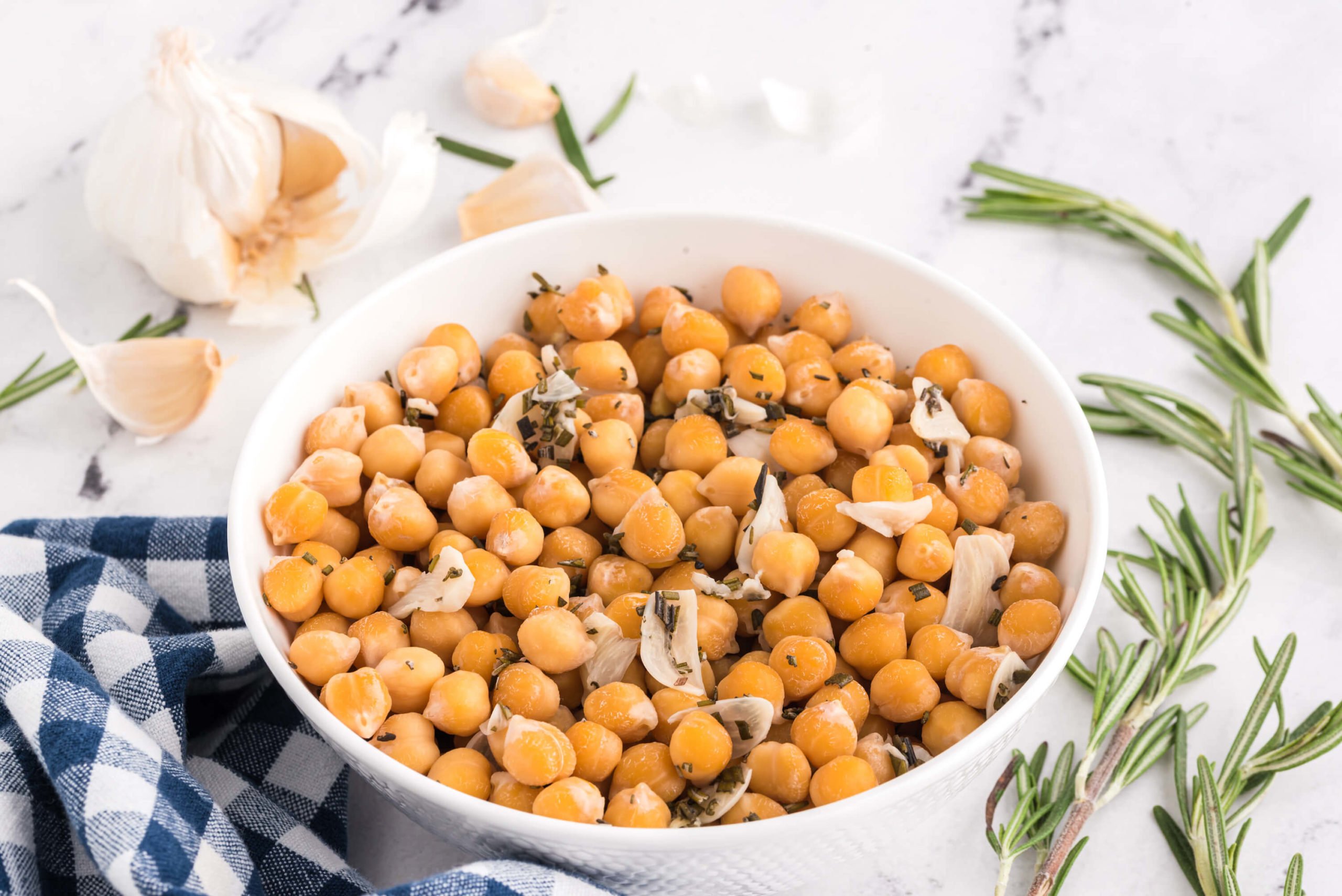 Perfectly tender Buttery Instant Pot Rosemary and Garlic Chickpeas are one of those have-on-hand-at-all-times recipes — they're that good. With savory garlic and herb-y rosemary added to the mix, you've got a delectable pot of nourishing chickpeas that is simply irresistible!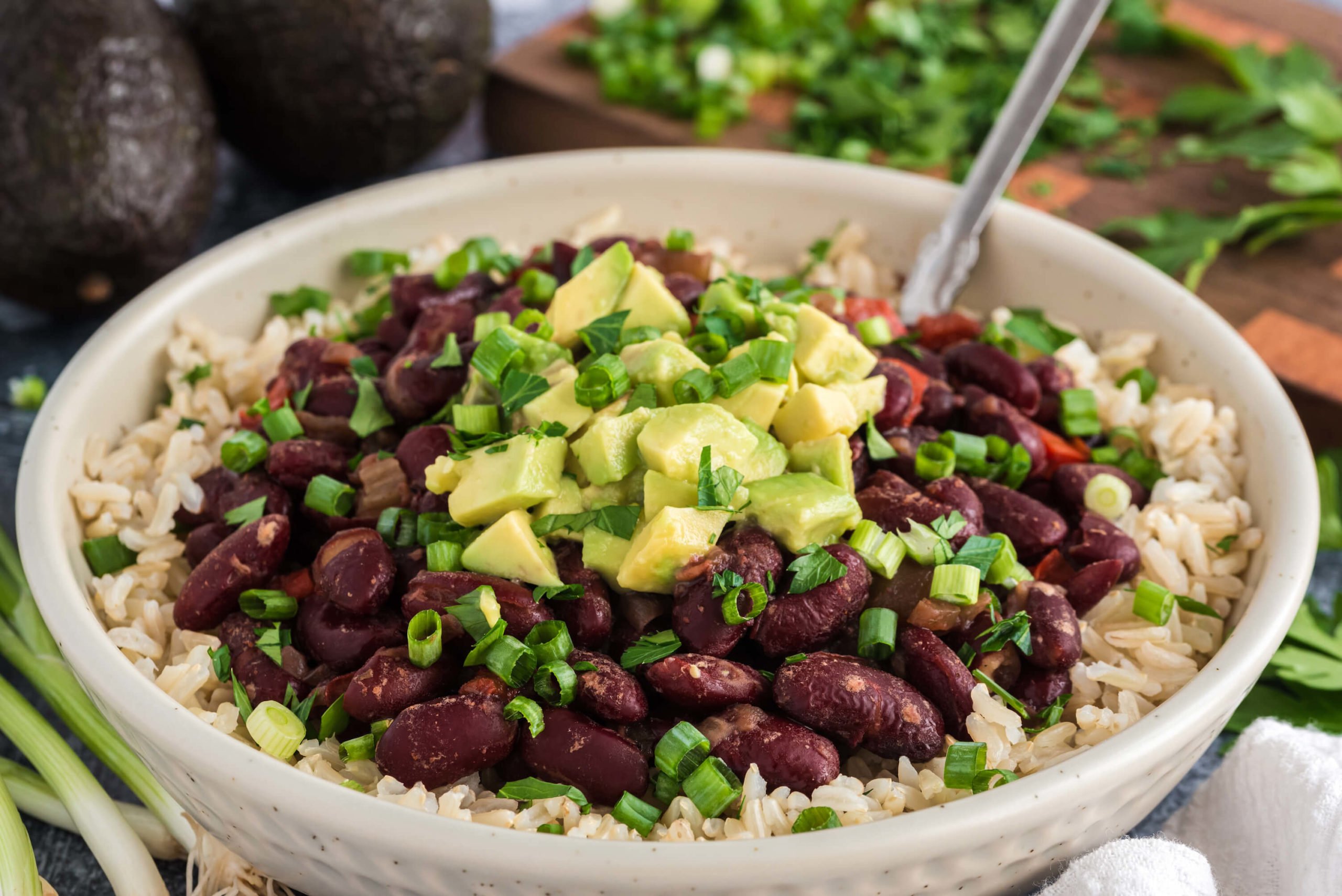 A few minutes of prep is all you need to get a wholesome pot of homemade beans (and rice!) on your table with ease. We love a good set-and-forget-it recipe, and you will, too, after preparing these tasty Pressure Cooker Monday Red Beans and Rice. Don't have a pressure cooker? Check out the Chef's Notes for instructions on how to easily prepare these on the stovetop!
Get Cooking!
No matter how you enjoy beans — canned, frozen, or cooked from scratch — you're fostering health for you, your family, and the planet, especially when your luscious legumes replace meat. Beans, peas, and lentils can easily supplant meat in satisfying and delicious veggie burgers, added to yummy tacos, tossed into a salad, used as a chili base, or blended into a veggie dip — and that's just for starters! Plus, as the centenarians in the Blue Zones demonstrate, they deserve to be a staple in everyone's diet.
Editor's Note:
The word "superfood" often conjures up images of exotic (and expensive!) items. But at FRN, we think the real superfoods are the ones that do the most good for the most people. One of the most powerful and accessible real superfoods is legumes — with health benefits ranging from fighting cancer to balancing blood sugar. And FRN's chosen eight others, too! If you want to know all about them and how to put them to work in your life, we have good news. FRN wrote a cookbook entitled
Real Superfoods: Everyday Ingredients to Elevate Your Life
that will help you dive deeper into how to create super delicious and super healthy recipes using simple but mighty foods. To find out more and purchase your copy,
click here
.
Tell us in the comments:
Which type of bean will you try to cook from scratch?
Share your experience with canned beans vs cooked from scratch.
Tell us how you love to eat beans!
Featured Image: iStock.com/FG Trade
Read Next: