Holidays, including Thanksgiving and Christmas, aren't known for being healthy. But these healthy food swaps will help you make your holiday gatherings more healthful without sacrificing taste.
---
It's the most wonderful time of the year…
Unless you're trying to be healthy.
For many people, the holiday season kicks off three months of unlimited candy and cookies. And it also means eating until you feel more stuffed than a Thanksgiving turkey or a Christmas goose.
In fact, the Calorie Control Council estimated that the average Thanksgiving dinner contains 4,500 calories.
A 2016 study in the New England Journal of Medicine found that Germans gained an average of 1.7 pounds during the Christmas and New Year's season, and Americans gained an average of 1.3 pounds. Unfortunately, those who do gain weight over the holidays never lose it — contributing to an ever-expanding obesity epidemic.
If you think it's impossible to eat healthy during the holidays, here's the good news: You don't have to sacrifice your health this holiday season!
Read on for some excellent healthy holiday food swaps that will help you feel great after any holiday meal.
Healthy Food Swap #1: Trade Turkey for Mains Made Out of Whole, Plant Foods
Dating as far back as the mid-19th century, turkey has been the official centerpiece of Thanksgiving.
And with more than 730 million pounds of turkey consumed in the U.S. during Thanksgiving in 2016, it's no wonder so many people call it "Turkey Day!"
But, you don't have to eat a turkey to give thanks.
Compared to other meats — such as red meat or processed meats (which the World Health Organization deemed to be "probably carcinogenic" and "carcinogenic" in a 2015 report) — many people think turkey is healthier or better for them.
But, the risks of obesity, heart disease, high blood pressure, stroke, cancer, diabetes, and mortality all rise with the level of meat intake — and turkey is not exempt.
Plus, most turkeys are raised on factory farms and confined to crowded grow houses. Unless the farm is certified organic, turkey feed often contains antibiotics. This practice has led to the rapid development of antibiotic-resistant bacteria, sometimes called "superbugs." And these superbugs are no longer treatable by any known antibiotic.
Grown in filthy conditions, modern turkeys are a leading source of food poisoning. Two types of bacteria, Campylobacter and Salmonella, are commonly found in the guts and feathers of these birds — up to half of whom could be contaminated.
So if you don't have a turkey at Thanksgiving or Christmas, what can you eat?
Rest assured you can still have a fabulous holiday dinner without a turkey.
Thanks to the global rise in plant-based eating, a variety of turkey-free alternatives are available in supermarkets today. While we can all agree that eating less meat is better for your health and the planet, many of these substitutes contain heavily processed ingredients (many of which you can't even pronounce). They also contain lots of sodium and unhealthy fats. In other words, they're not that healthy.
If you're looking for a healthier, meat-free main, here are some healthy food swaps you can try. First, there's this Thanksgiving Meatless Loaf from Susan Voisin of FatFree Vegan. Between the mix of whole foods and fall flavors, you won't even miss the turkey — or feel the need to take a nap!
Stuffed acorn or butternut squash, such as this Stuffed Acorn Squash: With a Quinoa, Hazelnut, Apple Stuffing from Plants-Rule, is another main dish option. When hollowed out and filled with whole grains, greens, and nuts, these winter squashes (which are both in season during the fall) will leave your guests saying "Oh my gourd!"
One more idea: Don't worry about a main dish or centerpiece! You can enjoy an abundant and satisfying holiday meal made from just "sides" — many of which can hold their own as fabulous star players.
Healthy Food Swap #2: Whip Mashed Potatoes Without Butter or Cream
Who doesn't love piling a mound of warm and creamy mashed potatoes on their plate?
Most mashed potato recipes call for a combination of milk or heavy cream and butter (and sometimes all the above). While potatoes in their whole form can be healthy, mashing them with milk and multiple sticks of butter is not.
A strong link exists between dairy consumption and digestive issues. And it may also be connected to an increased risk of certain types of cancers, including prostate and breast cancer.
But here's the good news: You can have your mashed potatoes at the holidays (or any time!) and be healthy, too!
Instead of using milk or cream, try swapping it out for plant-based milk, like this recipe for Smashed Potatoes from Plants-Rule.
Healthy Food Swap #3: Bathe Your Mashed Potatoes in Plant-Based Gravy
You can easily give your gravy a healthy upgrade by using whole, plant-based ingredients. Vegetable broth or non-dairy milk are two healthy food swaps that work really well.
With only six ingredients, this gravy recipe from Nora Cooks is easy to make and ready in just a few minutes. Mushrooms are also a great addition to gravy, as shown here in this Port Mushroom Gravy recipe from Plants-Rule.
Healthy Food Swap #4: Lighten Up Your Cranberry Sauce with Natural Sweeteners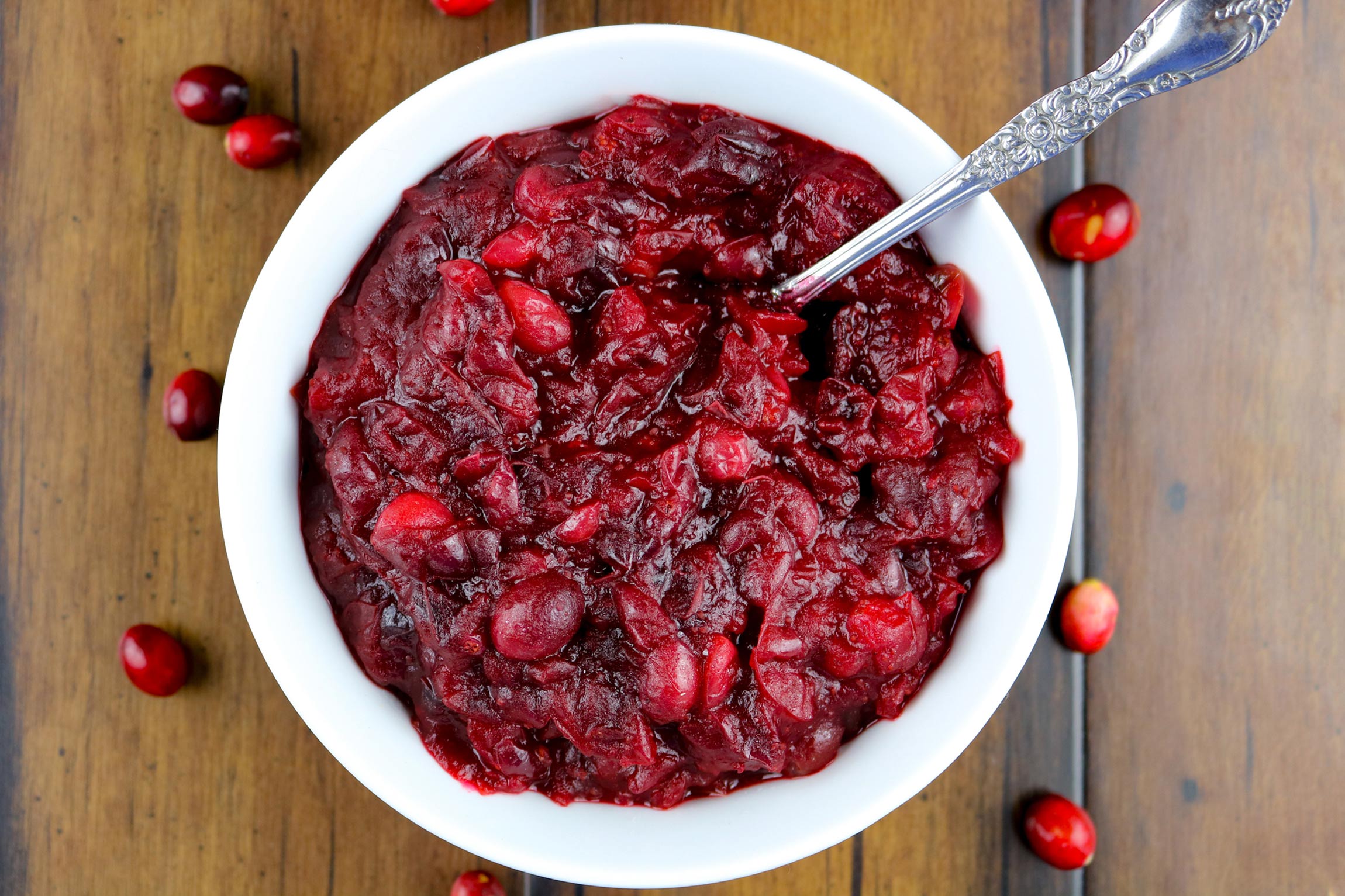 Cranberry sauce is synonymous with the holidays. Although cranberries have lots of antioxidants, and they provide incredible health benefits, ranging from supporting your immune system to preventing and fighting cancer, there's a downside.
You can find canned cranberry sauce at the grocery store that contains a few of the ruby-hued berries and a lot of sugar. In fact, many of the canned varieties feature high-fructose corn syrup, which usually comes from GMO corn.
Homemade versions often aren't much better. If you search for recipes online, some call for at least one cup of sugar — or 700 added sugar calories!
If cranberry sauce is a must-have on your family's table this holiday season, you can give your recipe a healthy makeover by using fewer and better sweeteners.
For example, this recipe from Lauren at Wicked Spatula uses dates. Or this recipe from Cookie + Kate uses honey or maple syrup.
If you do opt to sweeten your cranberry sauce, go light on the sweeteners and feature the flavor of cranberries. For extra flavor, add a healthy dash of citrus.
Healthy Food Swap #5: Go Dairy-Free with Your Pumpkin Pie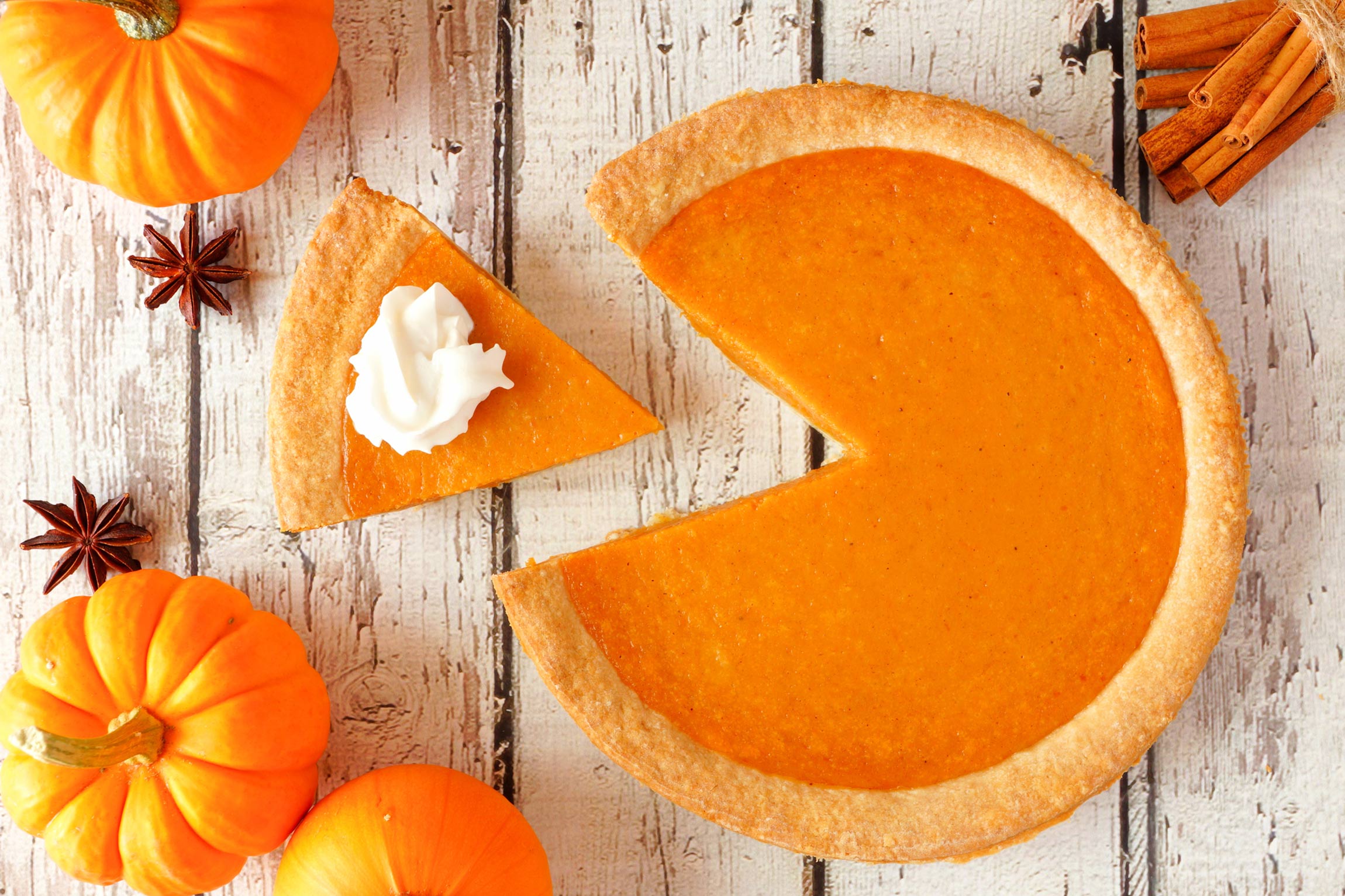 Pumpkin pie is a popular dessert around the holidays. In 2012, an estimated 50 million pumpkin pies were served for Thanksgiving.
Native to North America, pumpkins have long been used by the Aztecs and Mayans as medicine and for survival. The autumnal squash also has many proven health benefits ranging from cleansing the liver to having a positive effect on blood pressure.
Pumpkin pie as we know it today can be traced back to 1796 with the first cookbook written by an American and published in America: Amelia Simmons' American Cookery.
Nearly 225 years later, the custard-like filling remains relatively the same: pumpkin, sugar, cream or milk (today many recipes call for evaporated milk or sweetened condensed milk), and a mix of spices.
I think we can all agree that pie made with these ingredients is not exactly health food. However, there are healthy food swaps you can choose when making pumpkin pies at home.
Avoid canned pumpkin pie mixes, which contain large amounts of added sugar and sweeteners. If you're going to make a pie from scratch, make one with canned pumpkin puree. It usually has just one ingredient: pumpkin. You can also make your own pumpkin puree.
If a recipe calls for evaporated milk, substitute plant-based milk instead. Some recipes may call for sweetened condensed milk. If you're looking for a dairy-free alternative, try sweetened condensed coconut milk. While it's still sweetened, it doesn't come with all the problems associated with dairy consumption. Or better yet, go with unsweetened, canned coconut milk or coconut cream for a less sweet yet still rich flavor.
This Maple Pumpkin Pie recipe from Garden Fresh Foodie is a lighter pumpkin pie (and it's also dairy, egg, and gluten-free).
For a more naturally sweetened pumpkin pie dessert, try these Pumpkin Pie Squares from Cathy Fisher.
Don't Forget: The Holidays Aren't Just About Food
It's true that food is often the center of our holiday gatherings. But having a healthy holiday is more than what you do (or don't) put on your plate.
With all the holiday hustle and bustle, it's easy to forget the reason for the season. And that reason is to give thanks and express your gratitude!
Abundant research now shows that gratitude is good for your physical, emotional, and mental health. People who express more gratitude have fewer aches and pains, better sleep, and stronger mental clarity. Gratitude doesn't only make things feel better — it also makes them get better.
Before you enjoy your healthy and nutritious holiday meal, make time to give thanks. And invite your loved ones to join in, too. Few things are better at bonding a family than a Thanksgiving circle around the table.
Tell us in the comments:
How do you maintain a healthy diet during the holidays?

Do you have any healthy holiday tips you want to share?

What healthy food swaps do you make in your holiday recipes?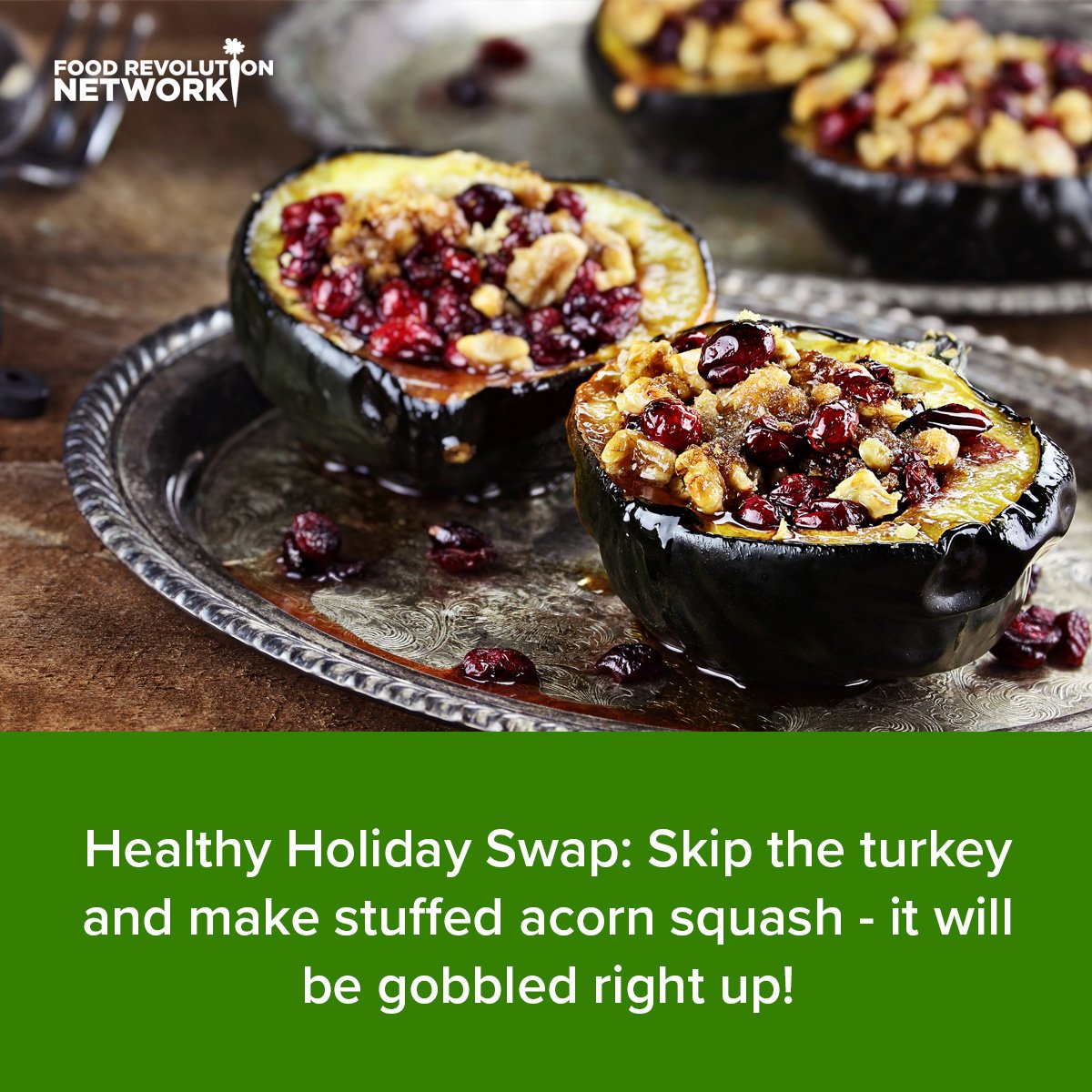 Read Next:
How you can have a healthy and happy plant-powered holiday + 10 healthy, delicious recipes