Get an overview of vegan statistics from around the world. See why so many people are going vegan and eating plant-based — from athletes to celebrities to everyday people. The rise of plant-based diets is here to stay. 
Diets that limit or exclude meat, dairy products, and eggs used to be on the fringe and were seen as fads. Identifying as vegetarian, vegan, or plant-based was often viewed as weird or extreme — more the domain of hippies and activists than of large numbers of everyday people.
Until recently, references to vegan eating in the mainstream media were often negative. And meat-free food options weren't universally available or appetizing. But now, all that is changing.
Much of the world is trending towards plant-based eating — and this global shift could be here to stay.
Millennials are central drivers of this worldwide shift away from consuming animal products. But the plant-based movement is bigger than any one generation. Everyone from celebrities to athletes to entire companies including Google and countries as big as China are supporting the movement to eat more plant-based foods.
Plant-based eating may not be entirely mainstream yet. But it's becoming more accepted every day. And this trend is having far-reaching impacts.
Vegan Statistics: Incredible Signs the Global Demand for Plant-Based Foods Is Rising
First of all, according to a forecast report by restaurant consultancy group Baum + Whiteman in New York, "plant-based" will be the food trend of 2018. The report also anticipates that plant-based foods will become the new organic.
In addition, Nestlé, the largest food company in the world, predicts that plant-based foods will continue to grow and … this trend is "here to stay."
Another company, international delivery service Just Eat named veganism as a top consumer trend in 2018 — due to a 94% increase in "healthy food ordered."
And similarly, according to data released by GrubHub, the top takeaway marketplace in the U.S., orders for plant-based food have reached a new high. In particular, users chose vegan food 19% more in the first half of 2017 than in the first half of 2016.
Here's more compelling proof to prove the global demand for plant-based foods is increasing:
Search data from Google Trends shows an impressive worldwide increase in the interest in veganism from 2004 to 2018. Top regions include Israel, Australia, Canada, Austria, and New Zealand.
There's been a 600% increase in people identifying as vegans in the U.S in the last three years. According to a report by research firm GlobalData, only 1% of U.S. consumers claimed to be vegan in 2014. And in 2017, that number rose to 6%.
In the UK, the number of people identifying as vegans has increased by 350%, compared to a decade ago, according to research commissioned by the Vegan Society in partnership with Vegan Life magazine.
Veganism was a top search trend in Canada in 2017. And the preliminary draft of Canada's new Food Guide, released in 2017 by the Canadian government, favors plant-based foods.
In Portugal,

vegetarianism rose by 400% in the last decade

. This is according to research

carried

out by

Nielsen.
Plant-based diets are growing across Asia. New dietary guidelines released by the Chinese government encourage the nation's 1.3 billion people to reduce their meat consumption by 50%. Research predicts that China's vegan market will grow more than 17% between 2015 and 2020. And in Hong Kong, 22% of the population reports practicing some form of a plant-based diet.
In Australia, between 2014 and 2016, the number of food products launched carrying a vegan claim rose by 92%. And Australia is the third-fastest growing vegan market in the world.
Mainstream health organizations are recommending a plant-based diet. Including, among others: Kaiser Permanente, the largest healthcare organization in the U.S.; the Dietary Guidelines Advisory Committee; and the American Institute for Cancer Research.
Even Walmart, the world's largest retailer, is asking its suppliers to offer more plant-based products.
Plant-Strong Athletes Across Many Sports Are Busting Myths and Achieving Unbelievable Results
Across many sports, professional athletes are proving that a plant-based diet can fuel excellence. Athletes in everything from weightlifting and bodybuilding to ultramarathon running and tennis are being vocal about their love of plant-based eating.
Y'all are so quick to say "vegans are weak" but ya fav quarterbacks Aaron Rodgers and Tom Brady eat plant-based diets pic.twitter.com/bH2bTAMsPk

— sassy sunflower Ⓥ (@amandaasette) January 7, 2018
Specifically, some names of plant-powered athletes include:
Kendrick Farris, a male weightlifter who competed in the Rio Olympics
Tennis star Venus Williams
Patrik Baboumian, an Armenian-German strongman and former bodybuilder
Heather Mills, a skier and amputee, who holds multiple world records and gold medals
In a new documentary, "From The Ground Up," ultra athlete Rich Roll shows how top athletes are powering their stellar performances with plants. You can watch the trailer below:
From The Ground Up Trailer from From The Ground Up on Vimeo.
And another new documentary that will be released soon called "The Game Changers" is described as "a shocking documentary that will change the way you look at meat."
Produced by James Cameron and featuring Arnold Schwarzenegger, this film tells the story of James Wilks — elite special forces trainer and winner of The Ultimate Fighter — as he travels the world on a quest for the truth behind the world's most dangerous myth: that meat is necessary for protein, strength, and optimal health. The film features elite athletes, special ops soldiers, visionary scientists, cultural icons, and everyday heroes. Here's the trailer:
</>
Plant-Based Eating Is Helping NFL Football Players Perform At Their Best
Tom Brady, arguably the greatest football quarterback of all time, eats mostly plants. The 40-year-old, 5-time (and counting) Super Bowl champion eats organic food — 80% vegetables and whole grains and 20% lean meats, such as wild salmon.
"The thing is he said he's been feeling so much better," Gisele Bündchen says on husband Tom Brady starting a plant-based diet pic.twitter.com/dFBkULKleD

— CBS News (@CBSNews) May 17, 2017
According to him:
"Eating meals like these is what has helped me stay at the top of my game."
Furthermore, Tom is so passionate about plant-based eating he launched Purple Carrot, a home delivery service offering nutritious, plant-based meal kits.
Thank you Tom Brady! #TB12 Rutabaga Apple hash with carrot purée and candied pumpkin seeds 👌🏻 #plantbased #vegan #glutenfree #delish #purplecarrot @PurpleCarrotXO pic.twitter.com/YNU9k6O8fE

— Amanda Gardner (@amandasgardner) November 15, 2017
Many Players on the Tennessee Titans Team Are Going Vegan
At least 11 players for the Tennessee Titans football team (fresh off their first playoff victory in 15 years) are following a primarily plant-based diet.
"Everybody is making plays. Everybody is healthy. Everybody is eating right," outside linebacker Brian Orakpo told ESPN.
Likewise, defensive end Jurrell Casey talked to ESPN about his plant-based diet: "I saw how fluid my body was moving around; my body wasn't aching anymore. I knew it was the right decision. My body heals 10 times faster."
Charity Morgan, Titans linebacker Derrick Morgan's wife, creates plant-based meals for the players. Here's one of the impressive plant-based meals she created:
NBA Players Are Feeling Great and Performing Incredibly on Plant-Based Diets
More and more, NBA players are going plant-based to boost their stamina and endurance.
Boston Celtics superstar and 2018 MVP candidate Kyrie Irving announced in 2017 that he went plant-based over the offseason in an attempt to improve his playing. He told ESPN's Chauncey Billups:
"Been on more of a plant-based diet, getting away from the animals … my energy is up; my body feels amazing."
Irving's performance, as described by Bleacher Report, really is incredible. He has boundless energy, speed, and endurance. And in late-game situations, his numbers are "unfathomable."
Irving even credited his skills to a "plant-based diet" in a new Nike advertisement:
Other NBA athletes who switched to a plant-based diet in the past year include Damian Lillard, Wilson Chandler, Al Jefferson, Garrett Temple, Enes Kanter, JaVale McGee, and Jahlil Okafor.
Wilson Chandler, who plays for the Denver Nuggets, has been particularly vocal about giving up meat, poultry, fish, and dairy, commenting:
"Eating a vegan diet has changed my everyday living. I sleep better, I wake up in a better mood, I recover faster, I'm not so inflamed, not so achey. I feel better overall, in everything that I do. I can take in more information easier. My mind is just open."
The Number of Plant-Based Celebrities Continues to Grow
Giving up meat and animal products is also a trend for a growing number of celebrities.
A long list of celebrities across the globe are living (or at least trying) the plant-based life. As an illustration, some of the many well-known names giving up animal products include Natalie Portman, Beyonce, Ellen DeGeneres, Joaquin Phoenix, Brad Pitt, Carrie Underwood, Ellie Goulding, Jennifer Lopez, Miley Cyrus, Moby, Stevie Wonder, Bill Clinton, and Al Gore.
Celebrities who went plant-based in 2017 include, among others:
Millennial megastar Ariana Grande, who went vegan after seeing the documentary "Forks Over Knives." She said:
"I am a firm believer in eating a full plant-based, whole food diet that can expand your life length and make you an all-around happier person."
Laverne Cox, of Orange Is The New Black, who announced on Instagram that she was "newly vegan" and felt "so much better."
Danielle Brooks, also of Orange Is The New Black, who announced on ABC's The Chew that she had been vegan for two months. She grew up eating Southern comfort food, but said: "…this is my way of teaching myself how to eat properly, how to eat to live…"
Edie Falco, known for her role on The Sopranos, who had been a long-time vegetarian and recently committed to being a vegan.
Reality TV star Shawn Booth, known for winning season 11 of "The Bachelorette," told People magazine he went vegan. He said:
"I never thought in a million years that I would give up meat… But it's all about doing what feels best for your body"
Google Is Shifting Towards Plants — For Its Employees (and Beyond)
Google employees get to eat free food at employee cafeterias. And lately, the meals are using more plant-based foods and less meat.
As part of a broader sustainability initiative, Google recognizes that meat consumption is an important part of its carbon footprint and that animal agriculture is a big part of our environmental crisis.
Therefore, its chefs are subtly nudging workers to eat less meat. They aren't trying to serve all-vegetarian meals immediately, but are slowly "moving people along a continuum."
Chefs are experimenting with plant-forward dishes. And Google has been working with Better Buying Lab — which develops strategies to help consumers buy and consume more sustainable foods — and hopes to change the landscape of restaurants beyond Google cafeterias.
Plant-Based Milk Is Seeing An Incredible Increase As Dairy Milk Sales Are Declining
The global plant-based milk market is expected to reach $16 billion in 2018, up dramatically from $7 billion in 2010.
Internet grocery delivery giant Instacart said searches for "non-dairy" went up by 222%.
Elmhurst Dairy in Queens, New York, one of the largest dairy manufacturers on the East Coast, ceased its dairy operation after 90 years, citing decreased customer demand.
Moreover, in the U.S., non-dairy milk sales increased by 61%, from 2012 to 2017, according to research by Mintel.
So while the demand for non-dairy milk is increasing, the demand for dairy milk is declining. According to data from USDA's economic research service, U.S. consumption of dairy milk beverages decreased by 22%, from 2000 to 2016.
Plus, the dairy industry is getting scared. A campaign called Februdairy was intended to revitalize dairy sales and dairy's declining image. But it was failing before it even began. More people are becoming aware of the problems with dairy and the problems with the dairy industry.
Plant-Based Meat Is Going Mainstream and Causing Concern for the Meat Industry
Even the meat industry is taking notice. In fact, Chuck Jolley, president of the Meat Industry Hall of Fame, said plant-based meat substitutes are one of the six great challenges for agriculture in 2018.
Beyond Meat, a company that develops plant-based "meat" products, created the Beyond Burger to resemble real meat. When cooked, the plant-based burgers use beet juice to "bleed" as does real meat.
THIS NEWS! 👏👏👏 #plantbased @BeyondMeat @FoodNavigatorUS https://t.co/8biBYSysxL

— Good Food Institute (@GoodFoodInst) January 16, 2018
People say the burger alternative smells and tastes like real meat. In many grocery stores, you can find Beyond Burgers in the meat section alongside traditional meat products.
The company, based in Los Angeles, has won over numerous investors — including Leonardo DiCaprio, Bill Gates, and The Humane Society. Even Tyson Foods, America's biggest meat processor, bought a 5% stake in the meat alternative company.
In further proof this burger is going mainstream, you can find Beyond Burgers on the menu at all 469 locations of the U.S. chain TGI Fridays.
Beyond the U.S., Germany is often known for bratwurst and schnitzel. But in 2016, German companies launched more vegan food products than in any other country.
Plant-Based Fast Food Is Growing and Expects to Grow More
Another area seeing a rise in plant-based options is fast food.
Many meat-free fast-food restaurant chains, including Veggie Grill, Plant Power Fast Food, Evolution Fast Food, and Amy's Drive Thru, opened more locations in 2017, and are expected to grow more.
In particular, Plant Power Fast Food, a "plant-based, healthier version" of typical fast food, is seeing incredible growth. (Perhaps surprisingly, many of their customers say they aren't vegan.)
About the shift in plant-powered eating, co-founder Jeffrey Harris told Forbes:
"The extraordinary interest is reflective of a big change in our society; one that we hope to be part of."
In addition, fast-casual restaurant By Chloe serves 110,000 plant-based meals each month in the U.S. and is expanding internationally beginning in London, with plans to move into the Middle East and Europe.
Most noteworthy, even Mcdonald's released a McVegan burger in Sweden and Finland. And Pizza Hut launched vegan cheese in the UK.
More Schools and Teachers Are Enjoying Plant-Based Meals
Even some school lunches — known for their poor nutritional quality— are becoming healthier, with more plant-based options.
Importantly, after a successful pilot program, plant-based options could be offered at every school in America's 2nd largest school district.
Teenage activist Lila Copeland is the reason this program exists. Through her Healthy Freedom Campaign, she seeks to see delicious vegan meal options implemented in the U.S. on a federal level by 2020.
Also, in France, in an November 2017 interview with publication L'Obs, French Environment Minister Nicolas Hulot stated that French schools should implement a 100% plant-based menu at least once a week.
And in New York, 1,300 school district employees are taking a whole food, plant-based food challenge, inspired by a colleague who changed his diet and saw incredible results after a heart attack.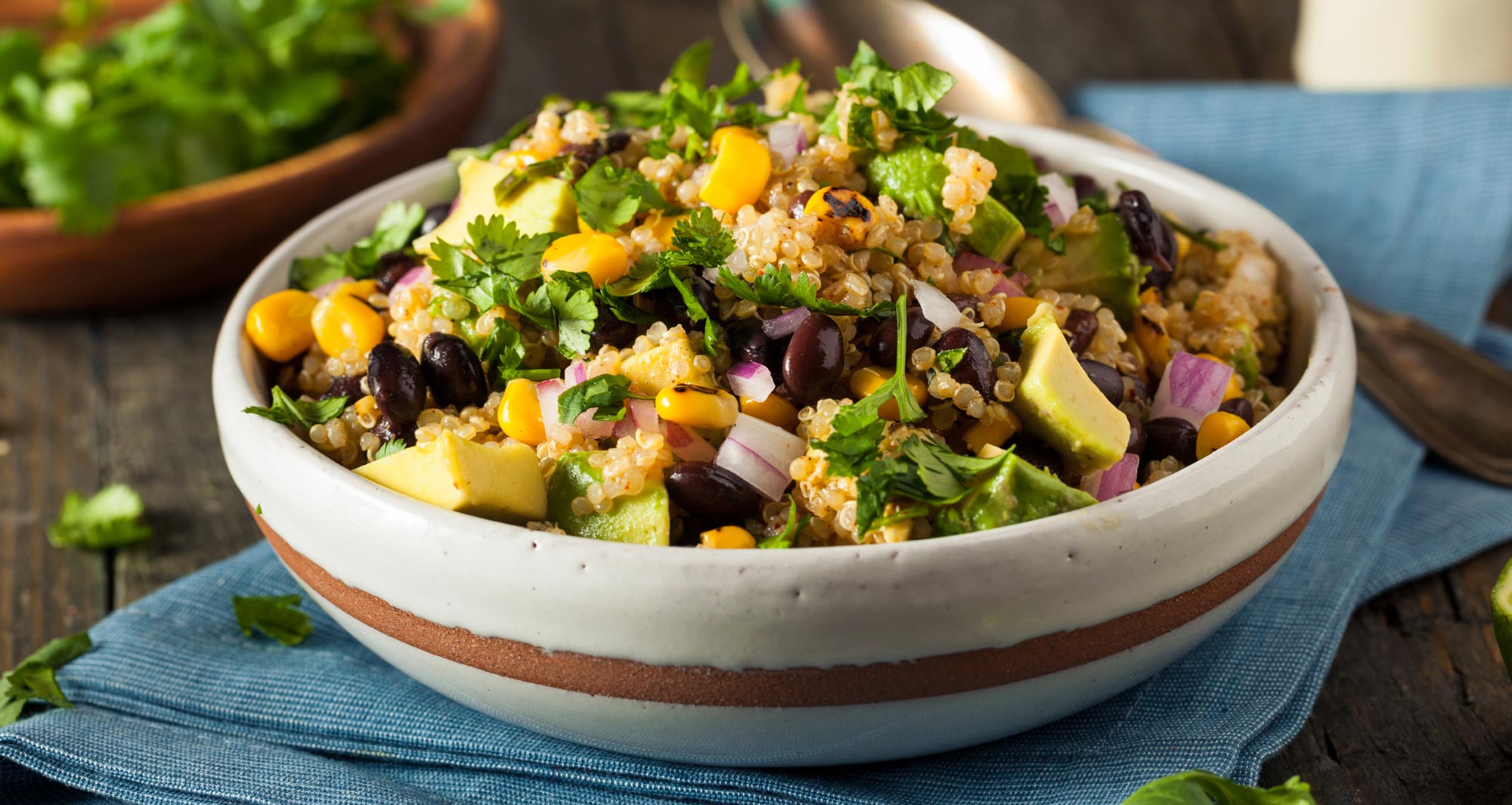 Why Are More People Eating Plants?
As signs across culture are showing, more people are interested in plant-based eating. This shift is being driven by a number of factors.
For one, the Internet has made it easy to spread information.
Perhaps as a result, more people are taking an interest in knowing where their food comes from and how it's produced.
Secondly, people are becoming more aware of the health benefits of eating more fruits and vegetables — and of the health impacts of eating meat and animal products.
For example, the World Health Organization linked processed meats, like bacon and ham, to cancer. And according to a major study published in the Proceedings of the National Academy of Sciences:
A global reduction in meat consumption between 2016 and 2050 could save up to eight million lives per year, $31 trillion in reduced costs from health care and climate change — and, even, the planet.
Eating Plant-Based Foods Is Becoming More Mainstream
It's trendy to post delicious-looking images and videos of plant-based food online. For example, popular tools include Instagram, Facebook, and YouTube.
Besides that, people are increasingly giving up animal products and announcing and documenting their changes on social media.
In addition, popular films, such as "Fork Over Knives," "What The Health!," and "Earthlings" are promoting whole, plant-based foods. And they are changing the way people view animals, food, and their health.
Overall, stereotypes about the word "vegan" and plant-based eating are shifting and becoming more positive.
In addition, more meat eaters are eating plants, too.
People Are Increasingly Cutting Back on Meat and Animal Products, But Not Necessarily Giving Up All Meat
Going plant-based doesn't have to be an all-or-nothing way of eating. Overall, more people are eating fewer animal products and more whole plant foods — which can be great steps for health and for the environment.
For example, more than 39% of consumers in the United States and 43% in Canada say they are trying to incorporate more plant-based foods into their diet, according to a global survey by Nielsen.
For instance, Meatless Monday is a global movement to cut out the meat at least one day a week. And flexitarian eating creates a category for plant-based eaters who include occasional meat or fish in a mostly vegan, or "vegan-ish," diet pattern.
More and more — whether they identify as vegan or vegetarian or not — people are choosing to incorporate vegan and plant-based meals into their way of eating.
In Conclusion, Here's Our Hope for the Future of Food
First of all, you don't need to identify as a vegan or vegetarian to care about your health, animals, or the planet.
Above all, at Food Revolution Network, we stand for healthy, ethical, sustainable food. And we believe in a "big tent" approach that is welcoming and supportive of everyone moving in a healthier direction — regardless of their ideology or label.
We want to see healthy, whole, plant-powered food that is delicious, available, and affordable to all — including more food that focuses on whole plants in a beautiful and enticing way.
We want to see more interest in fresh, local, organic, and fair trade foods — as well as in farmers markets, home-grown foods, and community supported agriculture.
And we want to help more people everywhere make conscious, healthy choices about what they eat — and why.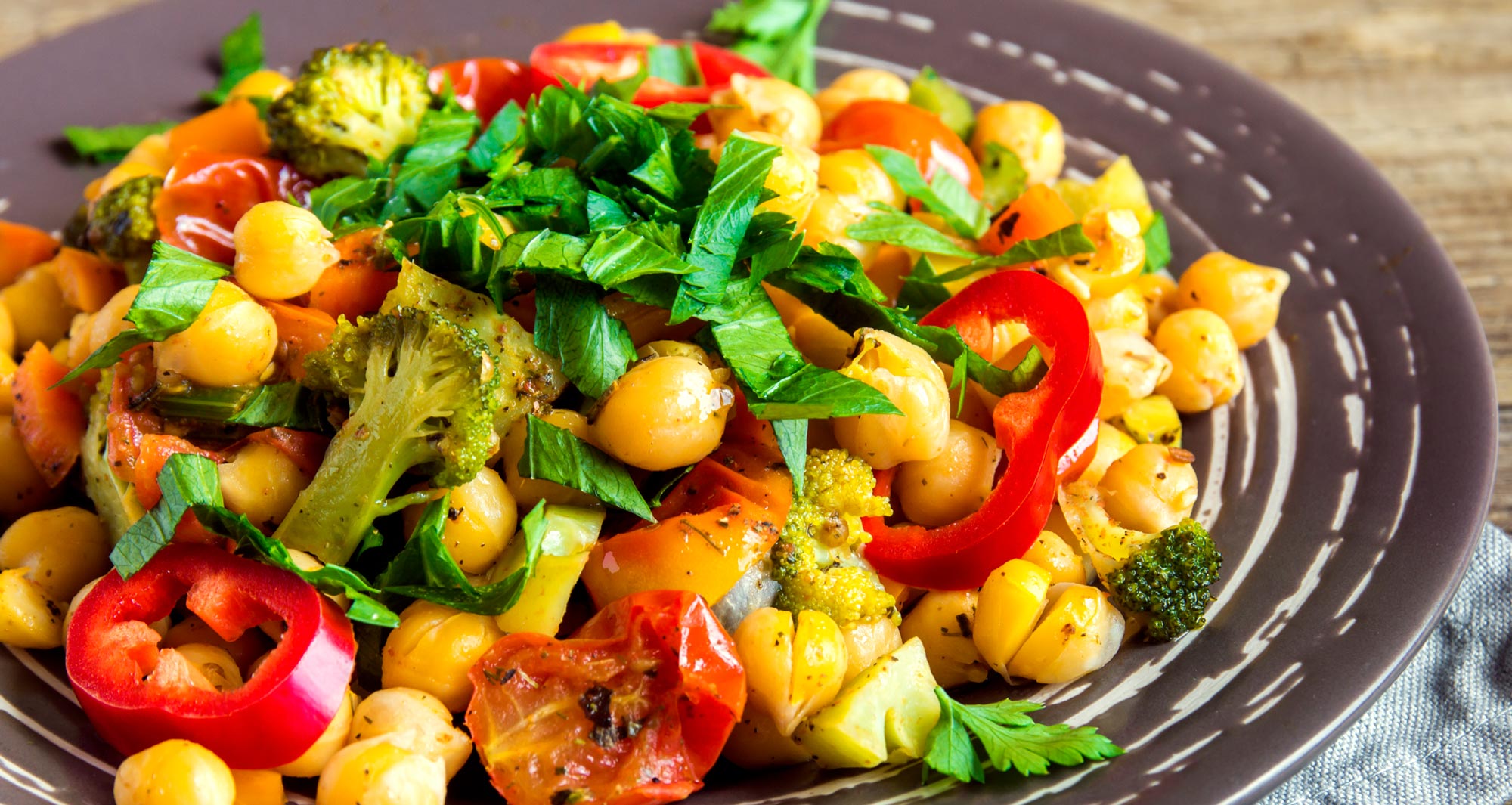 Are you ready to eat more plants? Join our email list and get your Real Food Action Guide with motivating facts and useful information to help you take action for your health, animals, and the world.
Get your guide and join our list here now.

Now, we want to hear from you!
What do you think about the global rise in vegan and plant-based eating?
Do you see a rise in veganism and plant-based eating?
Or know of other vegan statistics to add to this collection?
Are these trends here to stay?
Is this shift a good thing?
And if you're inspired, please LIKE and SHARE this article. Together, we can work for healthy, ethical, sustainable food for all!
#TheFutureIsPlantBased