Outside of countries and cultures where abstaining from animal products was part of spiritual or moral beliefs, diets that limited or excluded meat, dairy products, and eggs have often been seen as fads (especially in the US and many European countries). Even as little as less than a decade ago, those identifying as vegetarian, vegan, or plant-based were often viewed as weird or extreme — more the domain of hippies and activists, rather than large numbers of everyday people.
References to veganism and other plant-based diets in the mainstream media were also often negative. Many headlines made veganism sound like a surefire way to become nutrient deficient, even using fear tactics to prevent parents from raising their kids on plant foods. Plus, meat-free food options used to be difficult to find outside of certain stores, and even then, they weren't always appetizing. But now, all that is changing, quickly — and in a big way.
Veganism Around The World
Much of the world is trending toward plant-based eating — and this global shift could be here to stay.
Sometime in the mid-2010s, many people shifted from using the word "vegan" to "plant-based," transforming this way of eating into something more inclusive and welcoming to larger sections of society.
Now, in many areas, finding plant-based alternatives for everything from beef to eggs to dairy products (like cheese, butter, and ice cream) can be as easy as walking through mainstream grocery stores. Even many restaurants have added more plant-based items to their menus, or at least offer them as an option. Plus, plant-based foods taste better than ever — some so close to their animal-derived counterparts that it's hard to tell the difference.
Many people have observed that Millennials seem to be central drivers of this worldwide shift away from consuming animal products — normalizing plant-based eating, and leading consumer demand. But the plant-based movement is bigger than any one generation. Everyone from celebrities to athletes to entire companies, including Google, and countries as big as China are supporting the movement to eat more plant-based foods.
Plant-based eating may not be entirely mainstream – yet. But it's becoming more accepted every day. And this trend is having far-reaching impacts.
Vegan Stats: Global Demand Increases for Plant-Based Foods
Nestlé, the largest food company in the world, predicted back in 2017 that plant-based foods will continue to grow and that the trend is "here to stay." But has it, and is it?
Well, in 2020, plant-based dairy and meat sales were over $29 billion and were projected to increase to $162 billion by 2030. This means that plant-based meat and dairy alternatives are already making up nearly 8% of the so-called global "protein foods" market. And according to the Bloomberg Intelligence Report, plant-based food sales are expected to increase fivefold by 2030.
Furthermore, nearly half of all major food companies, including Kroger, Nestlé, and Unilever, have put dedicated plant-based teams in place to help them develop new products to compete in the marketplace. So it's pretty safe to say that Nestlé's prediction about plant-based foods was accurate, and if anything, may have understated the reality.
Plant-Based and Vegan Food Delivery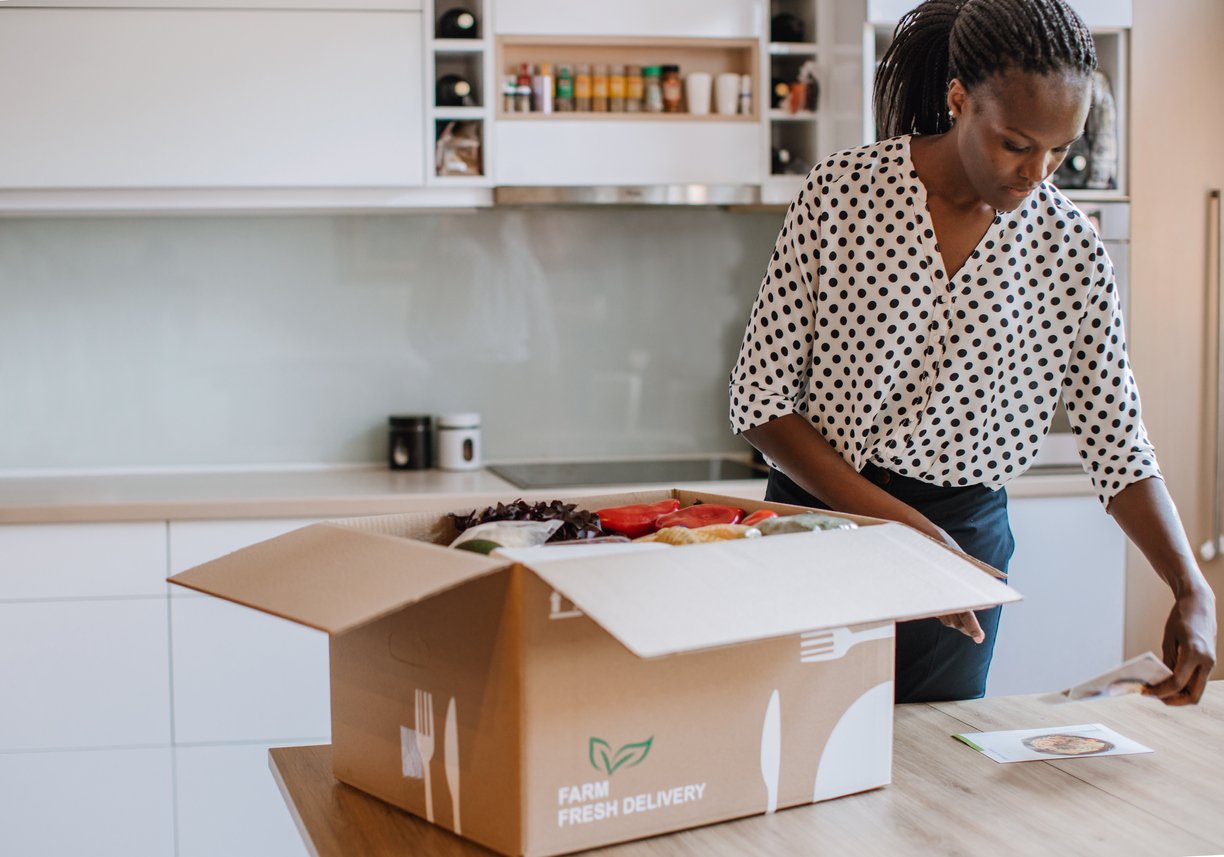 The rise in popularity of plant-based eating has been seen even when people were less frequently dining out and, instead, opting for food delivery services.
In Grubhub's third annual "State of the Plate" report published in 2021, they noted that people using their service frequently opted for plant-based versions of classic take-out items. Compared to trends in 2020, overall vegan food delivery orders increased by 17%. Specifically, orders for plant-based burgers increased by 28%, and vegetarian orders increased by 55%.
Grubhub also predicts that meat alternatives will continue to boom in 2022 and beyond, showing up in popular menu items like sandwiches, burgers, and burritos.
And online food retailer ShelfNow reported a 156% increase in vegetarian food sales and a 150% increase in vegan food sales between 2020 and 2021.
More Evidence Veganism Is Growing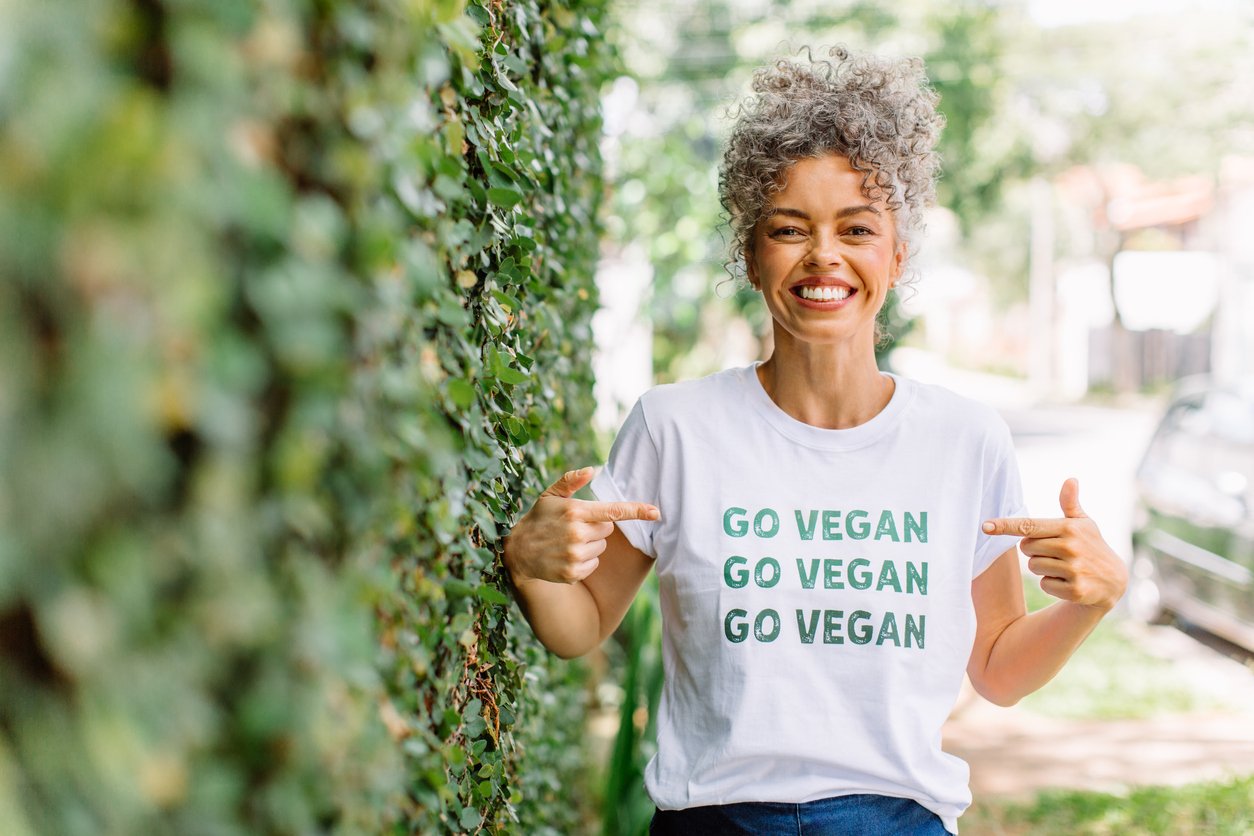 Here's more vegan growth statistics, more compelling evidence that the global demand for plant-based foods is increasing:
Vegan Athletes Normalize Plant-Based Eating
Plant-strong athletes across many sports are busting myths and achieving unbelievable results.
Across many sports, professional athletes are proving that a plant-based diet can fuel excellence. This includes athletes from weightlifting and bodybuilding to ultramarathon running and tennis.
View this post on Instagram
Plant-based and vegan athletes include:
Kendrick Farris, a male weightlifter who competed in the Rio Olympics
Tennis star Venus Williams
Patrik Baboumian, an Armenian-German strongman and former bodybuilder
Heather Mills, a skier and amputee, who holds multiple world records and gold medals
In the 2017 documentary From the Ground Up, ultra-athlete Rich Roll shows how top athletes are powering their stellar performances with plants.
And plant-powered athletes have also been highlighted in other documentaries, such as 2018's The Game Changers, which includes professionals like Dotsie Bausch, an eight-time US National Cycling Champion, and Lewis Hamilton, five-time Formula One World Champion.
Watch the trailer below:

https://www.youtube.com/watch?v=iSpglxHTJVM
Plant-Based Eating Is Helping NFL Football Players Perform at Their Best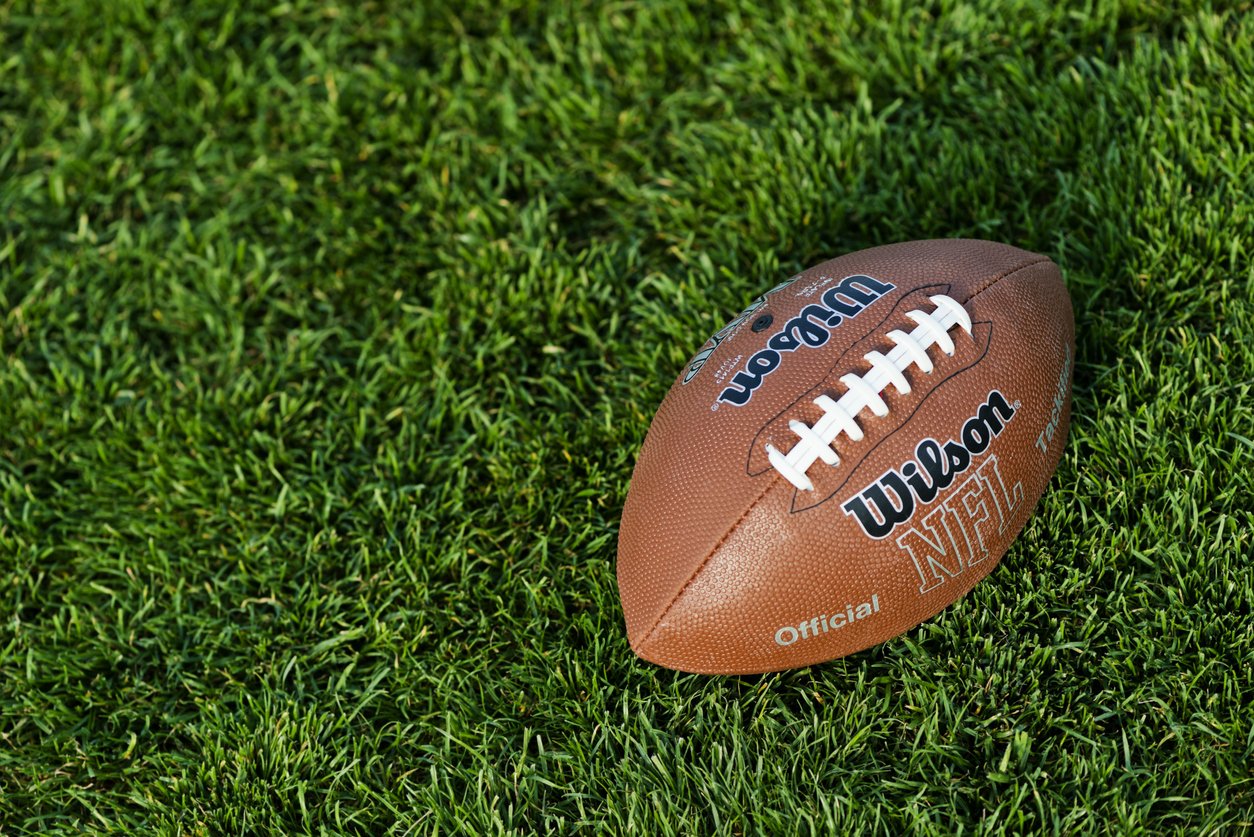 Tom Brady Eats an 80/20 Plant-Based Diet
Tom Brady, widely considered the greatest American football quarterback of all time, eats mostly plants. The 44-year-old, seven-time Super Bowl champion eats an 80/20 plant-based diet, meaning 80% of his dietary intake is vegetables, whole grains, and other plant-based foods, and 20% is from animals.
According to him: "Eating meals like these is what has helped me stay at the top of my game."
Tom is so passionate about plant-based eating that he partnered with the plant-based meal kit delivery service Purple Carrot in 2017 to create a line called TB12 Performance Meals. These vegan delivery meals were meant to help people with active lifestyles eat similarly to Brady.
Many Players on the Tennessee Titans Team Went Vegan
Multiple members of the Tennessee Titans football team have adopted a primarily plant-based diet and reaped the benefits in their performance. Much of the team was first inspired to do so when now-retired linebacker Derrick Morgan went vegan, and his wife, plant-based chef and cookbook author Charity Morgan, began making vegan lunches for the team.
Derrick has said about his diet: "Overcoming the preconceived notions is the biggest part. I was a part of it. I used to believe athletes had to eat meat to maintain play, then I educated myself."
Here's one of Charity's plant-based meals:
View this post on Instagram
She says about the Titans: "Once they realized they could have lasagna, enchiladas, and mac and cheese in plant-based form, they were so stoked. A lot of them tell me they feel faster on the field; they feel more energetic."
Other Vegan NFL Players
Other NFL greats are also plant-powered and proud of it.
Cam Newton, by far the NFL career leader in rushing touchdowns, has told ESPN he credits his vegan diet for feeling good and recovering well. He's been quoted as saying:
"It's not putting certain things in your body that are going to combat your body trying to recover. You want to put things in your body that are going to expedite that whole process."
And Andre Patton, a wide receiver who's played for the Chargers, Dolphins, Cardinals, and Eagles, adopted a plant-based diet in 2019 thanks to a friend sending him eye-opening videos to watch about the meat industry.
Andre has said that the smell of traditional meat turns him off now, and he chooses plant-based burgers and hot dogs instead, along with plenty of fruits and vegetables.
About this switch, he remarks: "It definitely makes my body feel good coming out here and practicing. I feel the difference, especially in the mornings."
Basketball Players Are Feeling Great and Performing Incredibly on Plant-Based Diets
More and more professional basketball players are going plant-based to boost their stamina and endurance.
Brooklyn Nets superstar Kyrie Irving announced in 2017 that he went plant-based over the off-season in an attempt to improve his playing. Irving's performance, as described by Bleacher Report, really did become more incredible. He came to have boundless energy, speed, and endurance. And in late-game situations, his numbers became "unfathomable."
Other former, and current, professional basketball players who switched to a plant-based diet include Wilson Chandler, Al Jefferson, Garrett Temple, Enes Kanter Freedom, and JaVale McGee.
NBA Players are Becoming Plant-Based Ambassadors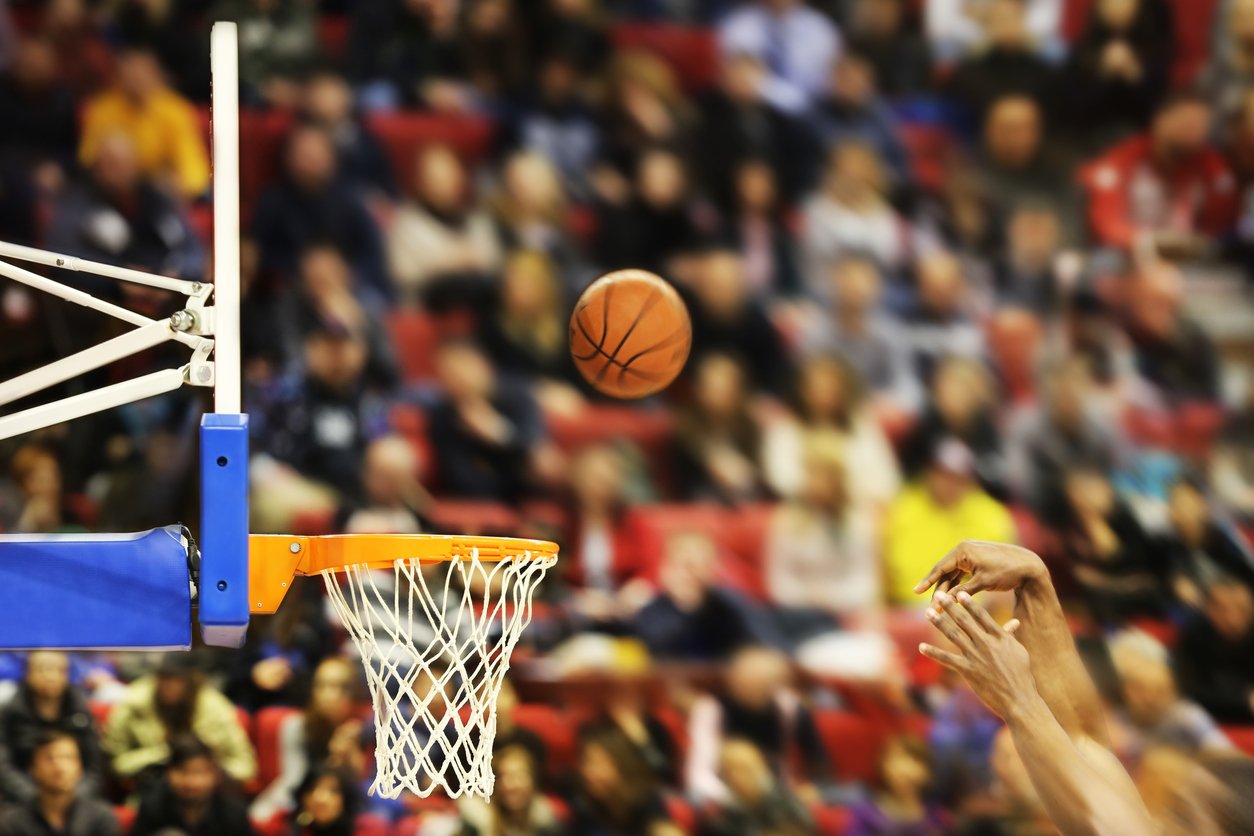 NBA All-Star Chris Paul stopped eating meat in 2019 and is now a Beyond Meat ambassador.
And plant-based NBA star DeAndre Jordan also shared his game-day eats in this video with Beyond Meat:
https://www.youtube.com/watch?v=JYCF8hlEViw
Cade Cunningham, drafted to the Detroit Pistons in 2021, has been plant-based since high school after initially only trying it for two weeks to see how his body responded to something new.
Now, he's the newest athlete ambassador for Eat Just, maker of the wildly popular vegan egg replacement, JUST Egg. He was also the inspiration behind the "Cade Stack," a JUST Egg featured breakfast sandwich served at Detroit's FOLK Cafe last year.
Vegan Celebrities Influence Plant-Based Living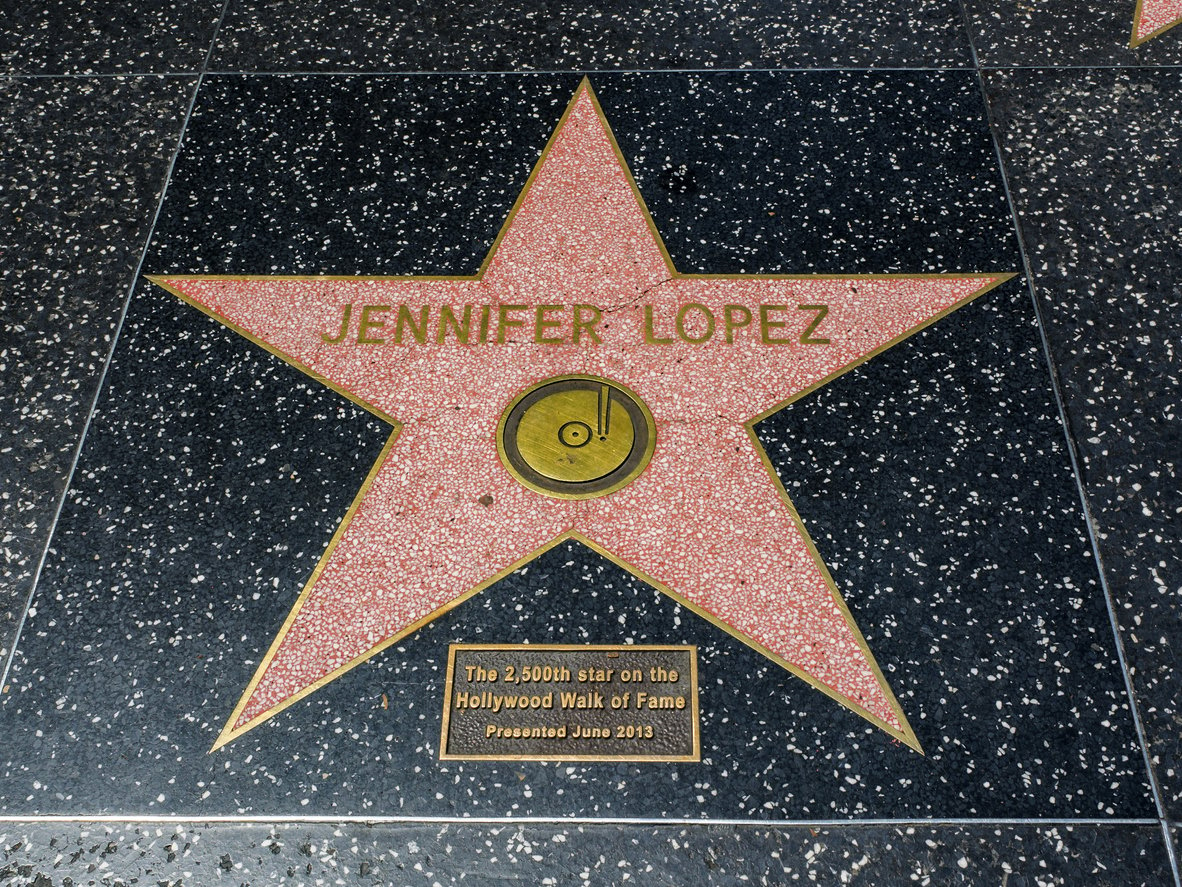 Giving up meat and animal products is becoming the norm for a growing number of celebrities.
A long list of celebrities across the globe are living (or at least trying) the plant-based life. Some of the many well-known names giving up animal products and going vegan, vegetarian, or plant-based include Billie Eilish, Natalie Portman, Beyoncé, Joaquin Phoenix, Brad Pitt, Carrie Underwood, Ellie Goulding, Jennifer Lopez, Woody Harrelson, Evanna Lynch, Rainn Wilson, Alicia Silvertone, Moby, Stevie Wonder, Bill Clinton, and Al Gore.
Celebrities who have spoken openly about adopting a plant-based diet in recent years include, among others:
Vegan-Friendly Workplaces Emerge — For Their Employees and the Climate
More corporations are also getting on board with the cultural shift toward plant-based diets.
For instance, Google employees get to eat free food at employee cafeterias. And over the last several years, the meals at Google are using more plant-based foods and less meat.
As part of a broader sustainability initiative, Google recognizes that meat consumption is an important part of its carbon footprint and that animal agriculture is a big part of our environmental crisis.
Therefore, its chefs are subtly nudging workers to eat less meat. They aren't trying to serve all-vegetarian meals immediately, but are slowly "moving people along a continuum."
To see Food Revolution Network cofounder John Robbins' 2013 presentation at Google headquarters, which helped inspire the plant-based trend at Google, watch below.
https://www.youtube.com/watch?v=EyoXk1nAfh8
One group, called Vegan Leaders in Corporate Management (VLCM), has been playing a pivotal role in helping larger corporations adopt plant-based initiatives.
Some of these initiatives include connecting corporate vegans with one another, as well as offering tools and resources to help them introduce plant-based projects to their workplaces. One example is the Vegan Leaders Playbook, an informational and strategy guide that includes case studies and communication templates to help employees implement plant-based projects at work.
Some companies with VLCM members include Amazon, Bank of America, Wells Fargo, Verizon, Target, Microsoft, General Motors, Facebook, Boeing, American Airlines, and Coca-Cola.
Vegan Stats from Grocers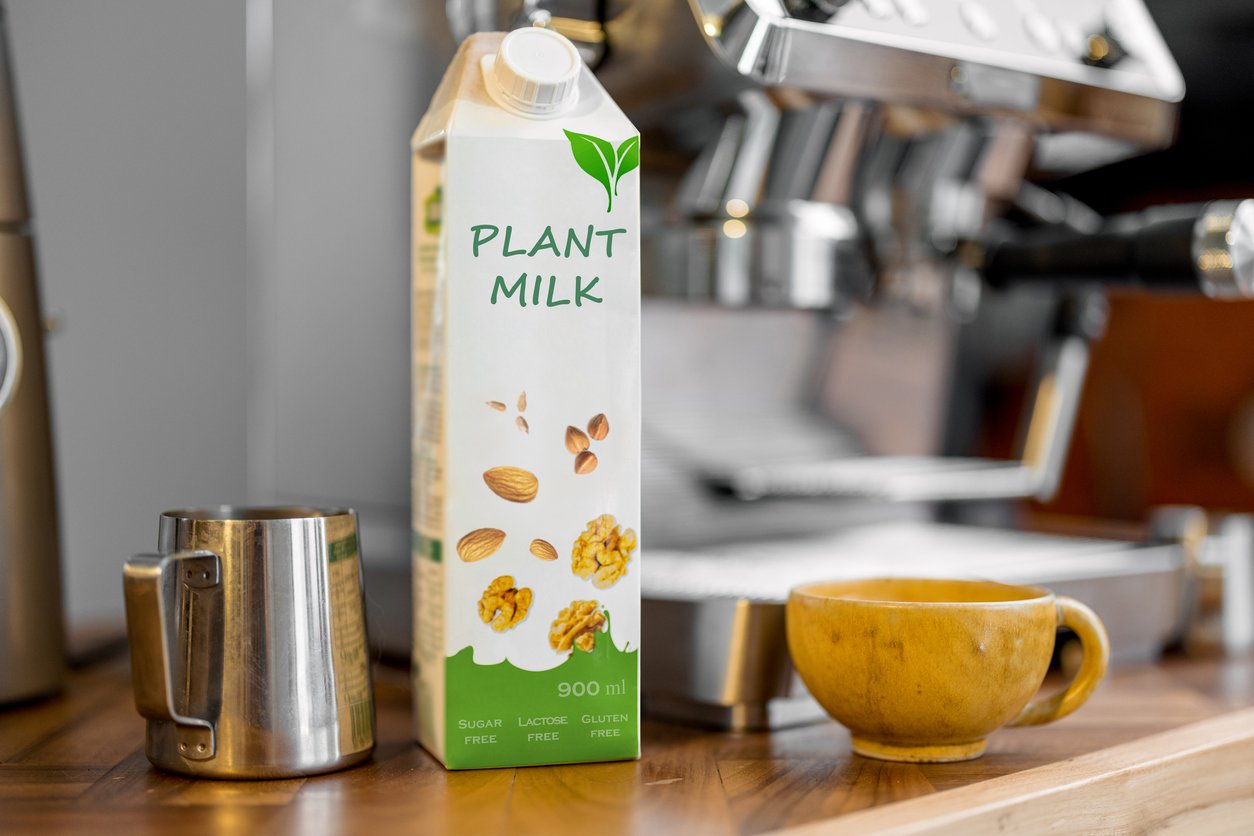 Plant-Based Milk & Dairy
Plant-based milk is seeing an incredible increase as dairy milk sales decline. Plant-based milk now accounts for over 15% of all global milk sales, with plenty of room to grow.
While just a few years ago it was hard to find a single non-dairy milk on the menu at most restaurants and coffee chains, now you're likely to find a few options, including oat, almond, coconut, and soy milks.
Even the dairy industry admits that dairy milk sales are down, particularly since the COVID-19 pandemic. While there was an initial surge of dairy purchases when stay-at-home orders were first in effect, sales have been decreasing by an average of 2% per year. But even before 2020, dairy sales were below normal, with around a $1 billion loss between 2017 and 2018.
A campaign called Februdairy was intended to revitalize dairy sales and dairy's declining image. But it was failing before it even began. More people than ever are becoming aware of the problems with dairy and the problems with the dairy industry.
On the other hand, sales of non-dairy milk have risen. The market is expected to reach $31.28 billion in 2025, which would be up from $21.44 billion in 2021.
For more on plant-based milk (and some yummy DIY recipes), see our article here.
Plant-Based Meat Substitutes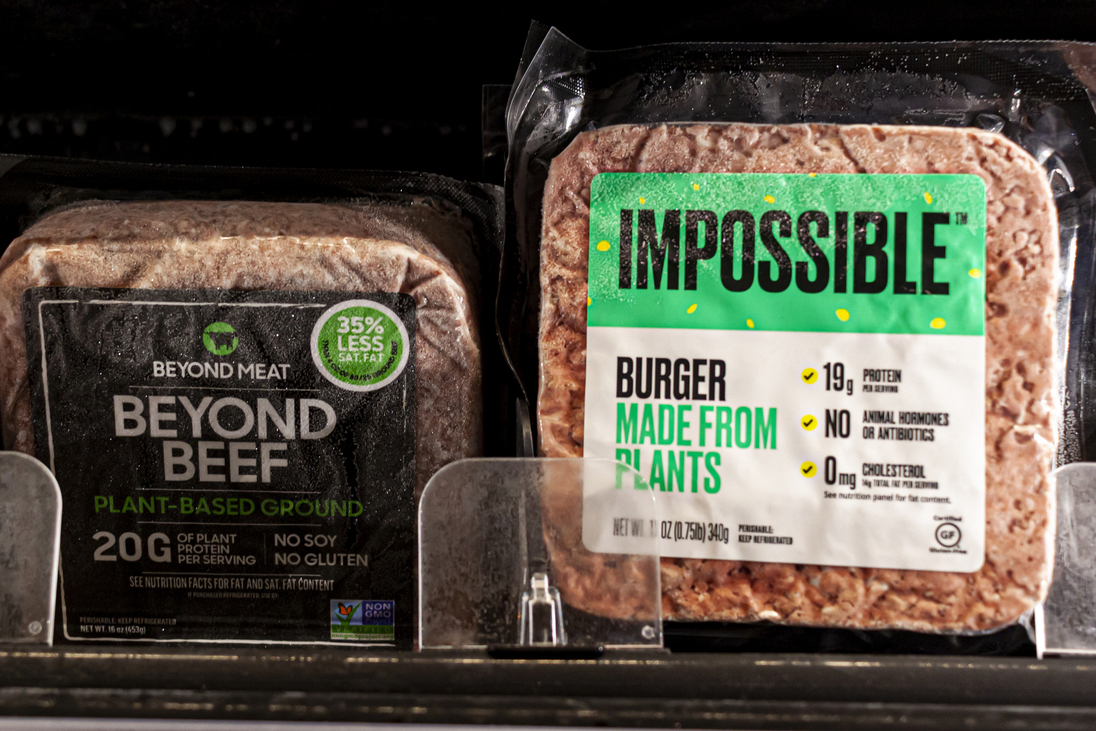 Plant-based meat is going mainstream and causing concern for the meat industry.
The surging popularity of plant-based meat is beginning to impact the meat industry. Back in 2018, Chuck Jolley, president of the Meat Industry Hall of Fame, said that plant-based meat substitutes were one of the six great challenges for (meat-based) agriculture that year.
Fast-forward to today, and the plant-based meat alternatives industry has grown more than 200% just since the beginning of the COVID-19 pandemic.
Beyond Meat created their Beyond Burger to resemble animal meat back in 2012. When cooked, the plant-based burgers use beet juice to "bleed" like real meat.
And Impossible Foods started by creating the Impossible Burger in 2016, made with plant-derived heme iron to give it its characteristic "meaty" look and taste. In late 2021, they also added Impossible Chicken Nuggets to their now long list of meat alternatives, which also includes plant-based sausage, ground beef, and meatballs.
These meat alternatives have become so good at smelling, looking, and tasting like animal meat that many meat-eaters can't even tell the difference. In most grocery stores, you can find Beyond and Impossible brand meat alternatives either alongside traditional meat products or in the plant-based frozen foods section.
For more on the pros and cons of plant-based meats (and some yummy DIY recipes), see our article here.
Plant-Based Meat Statistics
Surveys show that 71% of Americans have tried at least one plant-based meat alternative, largely thanks to Beyond Meat and the Impossible Burger starting to bridge the gap between veggie eaters and omnivores.
Beyond Burger has won over numerous investors — including Leonardo DiCaprio, Bill Gates, and The Humane Society. Even Tyson Foods, America's biggest meat processor, bought a 5% stake in the meat alternative company.
Impossible Foods was also named the fastest-growing plant-based meat company in retail with investors funding close to $2 billion since its founding.
And while Germany is often known for its bratwurst and schnitzel, German companies launched more vegan food products than companies from any other country in 2016. It retained this status until 2018 when the UK became the nation with the highest number of new vegan products.
Plant-Based Fast Food Is Growing and Expects to Grow More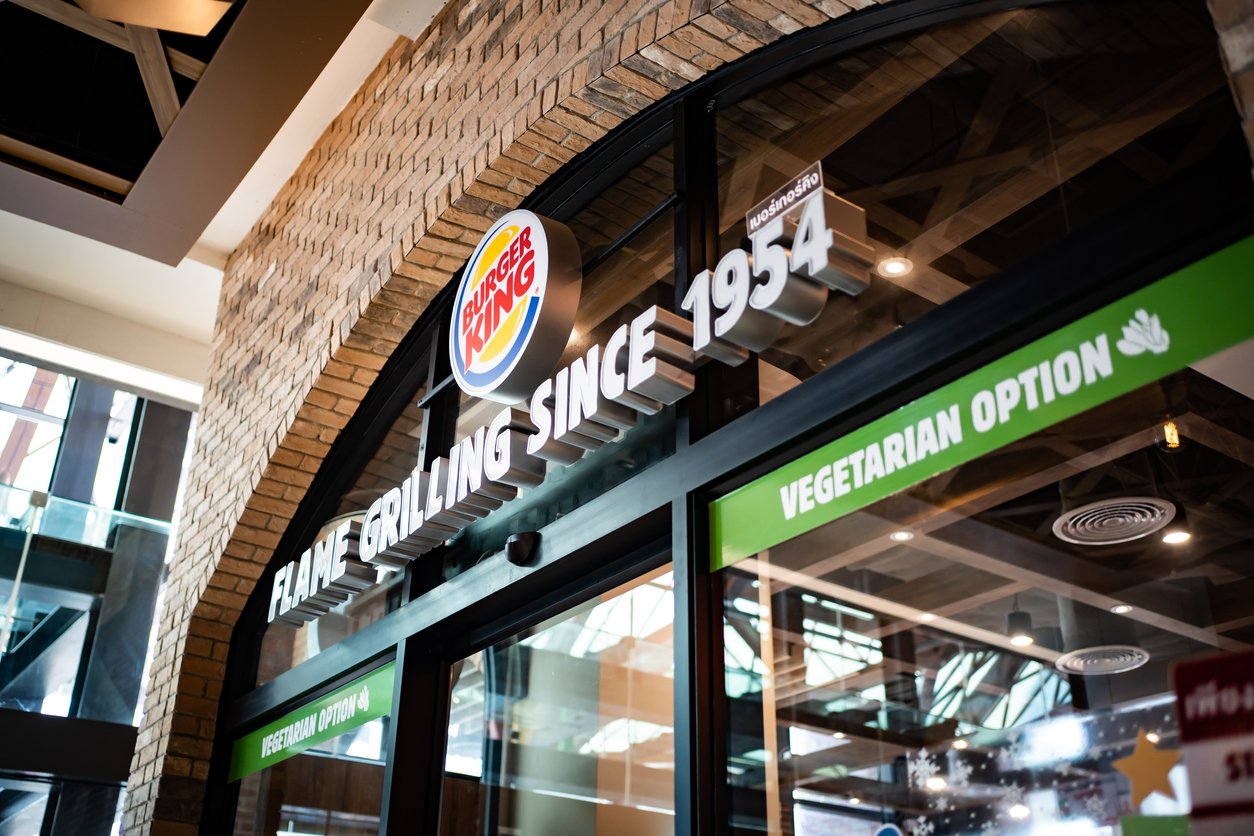 Another area seeing a rise in plant-based options is fast food.
Many meat-free, fast-food restaurant chains, including Veggie Grill, Plant Power Fast Food, Evolution Fast Food, and Amy's Drive Thru, continue to thrive.
Plant Power Fast Food, sometimes called "the vegan McDonald's of California," now has at least seven restaurants and a food truck, with plans to continue expanding as a result of their positive consumer response.
About the shift in plant-powered eating, cofounder Jeffrey Harris told Forbes: "The extraordinary interest is reflective of a big change in our society; one that we hope to be part of."
Beyond Meat products are also becoming readily available in 80 countries around the world, and are now stocked by over 118,000 retailers.
Even McDonald's has been busy at work adding new plant-based menu items, like the "McPlant," which features the Beyond Burger. This addition came only shortly after Burger King launched the Impossible Whopper in 2019, with the chain more recently unveiling vegan chicken nuggets in the United Kingdom. In 2022, Burger King also announced their London flagship restaurant would go completely vegan for one month as a test drive for their goal to make their menu 50% plant-based by 2030.
Other fast-food chains that have plant-based meat alternatives on their menu include Blaze Pizza, Subway, Del Taco, Carl's Jr, White Castle, Fatburger, and Qdoba.
More Schools and Teachers Are Enjoying Plant-Based Meals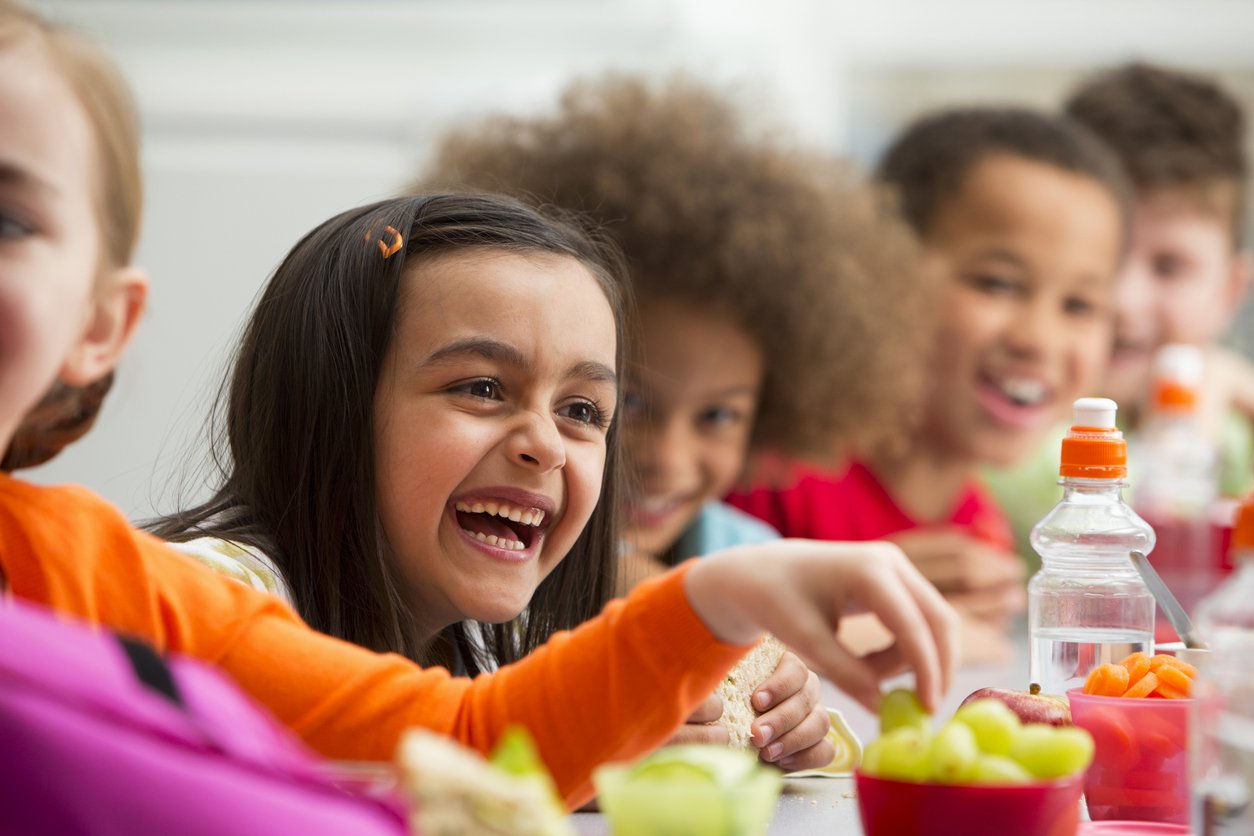 Even some school lunches — long known for their suboptimal nutritional quality — are becoming healthier, with more plant-based options.
The UK's first plant-based school kitchen started serving students in early 2022 with meals like tofu tacos and vegan shepherd's pies.
In the US, the nation's largest public school system — in New York City — started serving only vegan meals on Fridays throughout the academic school year. This goes a step further than their previous Meatless Mondays and Fridays that were implemented in 2019 before adding a dairy ban.
This move is fully supported by New York City's Mayor Eric Adams, who follows a plant-based diet himself and credits it for his good health.
While it's uncertain whether other schools around the US and UK will follow suit, these schools are setting an incredible example of putting health — and healthy foods — first among students.
Why Are More People Eating Plants?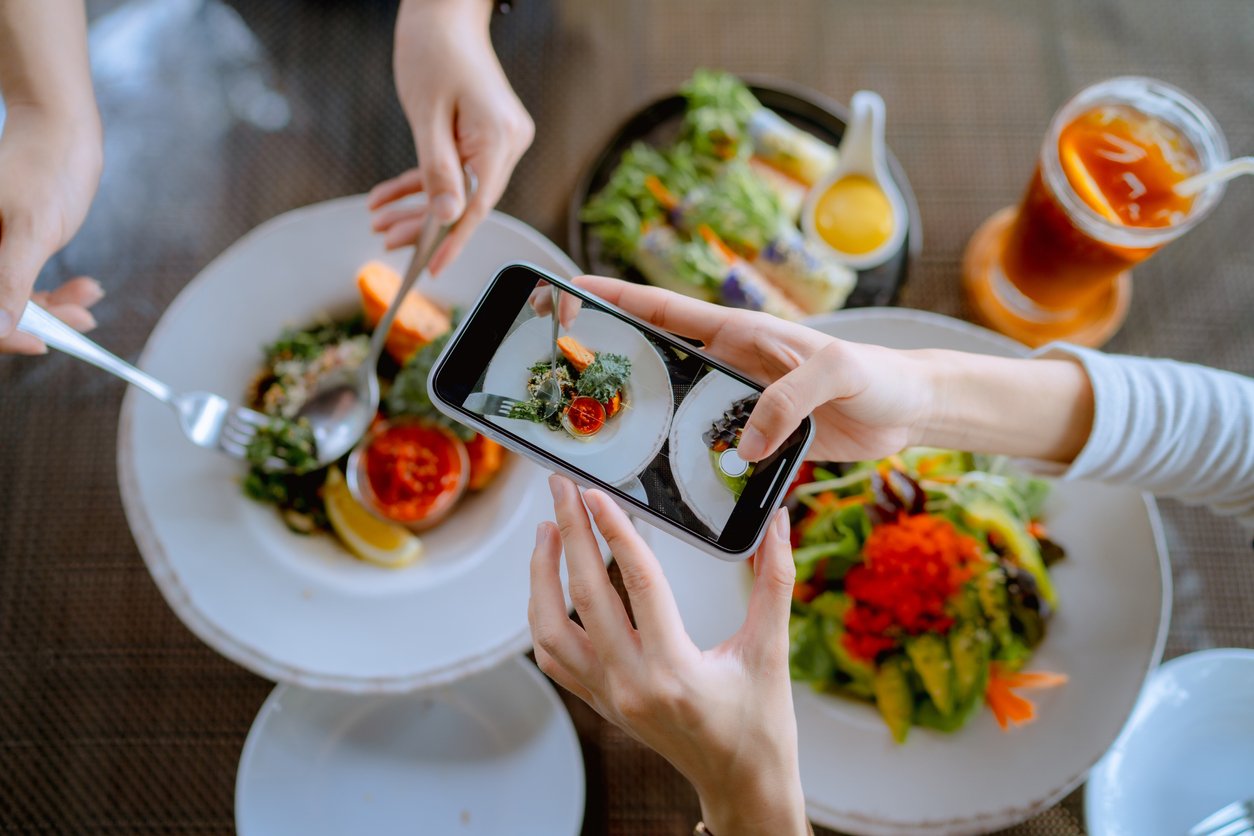 As signs across cultures are showing, more people are interested in plant-based eating. This shift is being driven by a number of factors.
For one, the Internet has made it easy to spread information. Perhaps, as a result, more people are taking an interest in knowing where their food comes from and how it's produced.
People are also becoming more aware of the health benefits of eating more fruits and vegetables — and of the health impacts of eating meat and animal products. The World Health Organization linked processed meats, like bacon and ham, to cancer back in 2015. And according to a major study published in the Proceedings of the National Academy of Sciences: A global reduction in meat consumption by 2050 could save up to eight million lives per year, $31 trillion in reduced costs from health care and climate change — and, even, the planet.
Also, it's trendy to post delicious-looking images and videos of plant-based food on popular social media tools like Instagram, Facebook, TikTok, and YouTube.
View this post on Instagram
In addition, popular food documentaries such as Forks Over Knives, What The Health!, Earthlings, The Game Changers, and Dominion are promoting whole, plant-based foods. And they are changing the way people view animals, food, and their health.
Overall, stereotypes about the word "vegan" and plant-based eating are shifting and becoming more positive.
And more meat eaters are eating plant-based foods, too.
People Are Increasingly Cutting Back on Meat and Animal Products, But Not Necessarily Giving Up All Meat
Going plant-based doesn't have to be an all-or-nothing way of eating. Overall, more people are eating fewer animal products and more whole plant foods — which can be great steps for health and for the environment.
Meatless Monday is also a global movement that began in 2003 to cut out meat at least one day a week. It continues to be a popular approach for many people and organizations trying to add more plant-based foods to their diets. And flexitarian eating creates a category for plant-based eaters who include occasional meat or fish in a mostly vegan, or "vegan-ish," dietary pattern.
More and more people — whether they identify as vegan, vegetarian, plant-based, flexitarian, or omnivore — are choosing to incorporate vegan and plant-based meals into their way of eating.
Vegan Statistics: A Visual Representation
If you'd like to spread the news, we've created an infographic that you can download and share with friends and family. The image is also sized to fit on printer paper if you'd prefer a hard copy.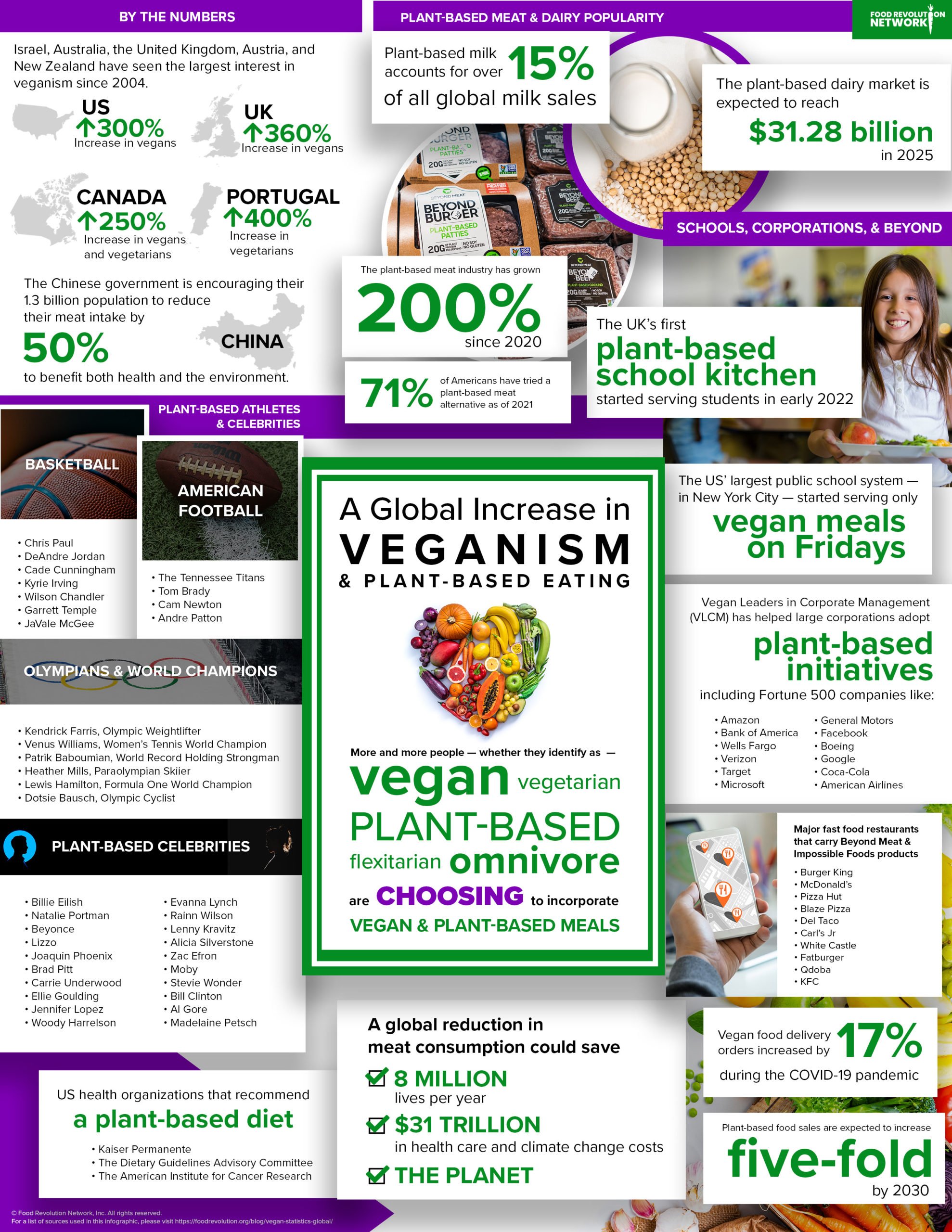 Our Hope for the Future of Food
Here's what we think: You don't need to identify as a vegan or vegetarian to care about your health, animals, or the planet.
Above all, at Food Revolution Network we stand for healthy, ethical, and sustainable food for all. And we believe in welcoming and supporting everyone to move in a healthier direction — regardless of their ideology or label.
We want to see healthy, whole, plant-powered food that is delicious, available, and affordable to all — including more food that focuses on whole plants and that is presented in beautiful and enticing ways.
We want to see more interest in fresh, local, organic, and fair-trade foods — as well as in farmers' markets, home-grown foods, and community-supported agriculture.
And we want to help more people everywhere make conscious, healthy choices about what they eat — and why.
Now, we want to hear from you!
Tell us in the comments:
What do you think about the global rise in vegan and plant-based eating?
Do you see a rise in veganism and plant-based eating?
Are these trends here to stay?
Is this shift a good thing?
Feature Image: iStock.com/CharlieAJA
Read Next: