Go green with these healthy St. Patrick's Day recipes. These festive, Irish-themed dishes will help you eat your veggies. And they're sure to leave you and your guests feeling cheery.
---
Leprechauns, bagpipes, and shamrocks? St. Patrick's Day must be near!
The March 17 holiday started out as a religious festival, or feast day, paying tribute to the patron saint of Ireland. And now, it's turned into a worldwide celebration of all things Irish.
Food plays an important role on St. Paddy's Day, bringing friends and family together.
Most of what we think of as traditional Irish food typically includes heavy dishes full of meat and dairy. However, according to a recent study, the Irish diet was primarily plant-based over 2,000 years ago.
So if you want to add a healthier, plant-focused twist to your shamrock shenanigans, take inspiration from the Iron Age Irish and try these healthy St. Patrick's Day recipes.
10 Healthy St. Patrick's Day Recipes That Are Packed with Plants
Love potatoes? These healthy tubers are one thing you can keep on your menu. And you'll find them in most of the recipes below. And, of course, all these dishes include something green. Enjoy!
Irish Colcannon Potatoes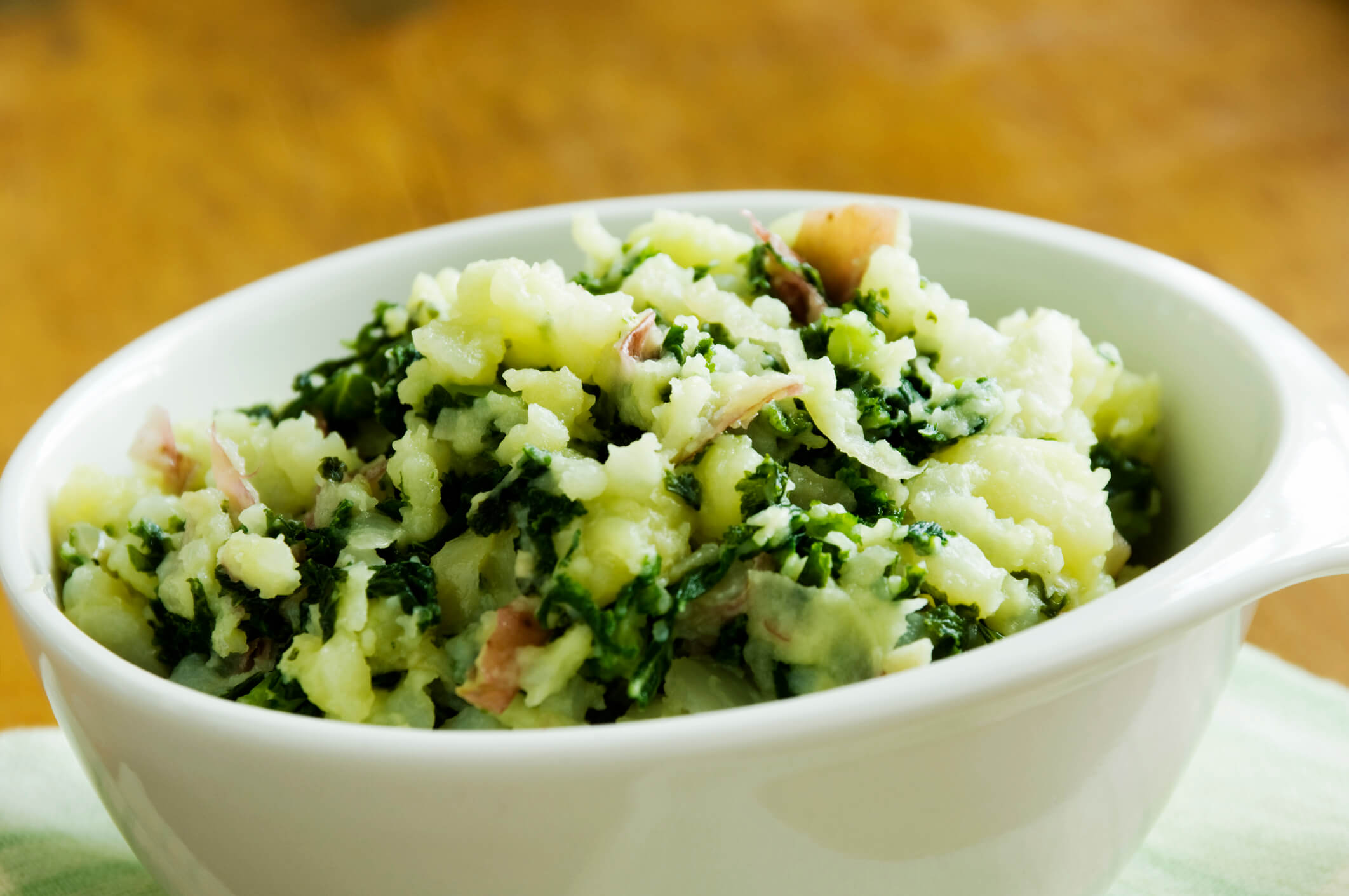 Colcannon potatoes are basically mashed potatoes with cabbage or other greens. You can create a version that's equally as comforting as traditional recipes but without dairy or animal products.
Katie Mae at Plant St. uses Yukon Gold potatoes to give the dish a creamy, buttery flavor. And she adds cabbage or kale to her Irish Colcannon Potatoes. You can top with chopped green onions or chives to add extra green and fresh flavor.
Oil-Free Reuben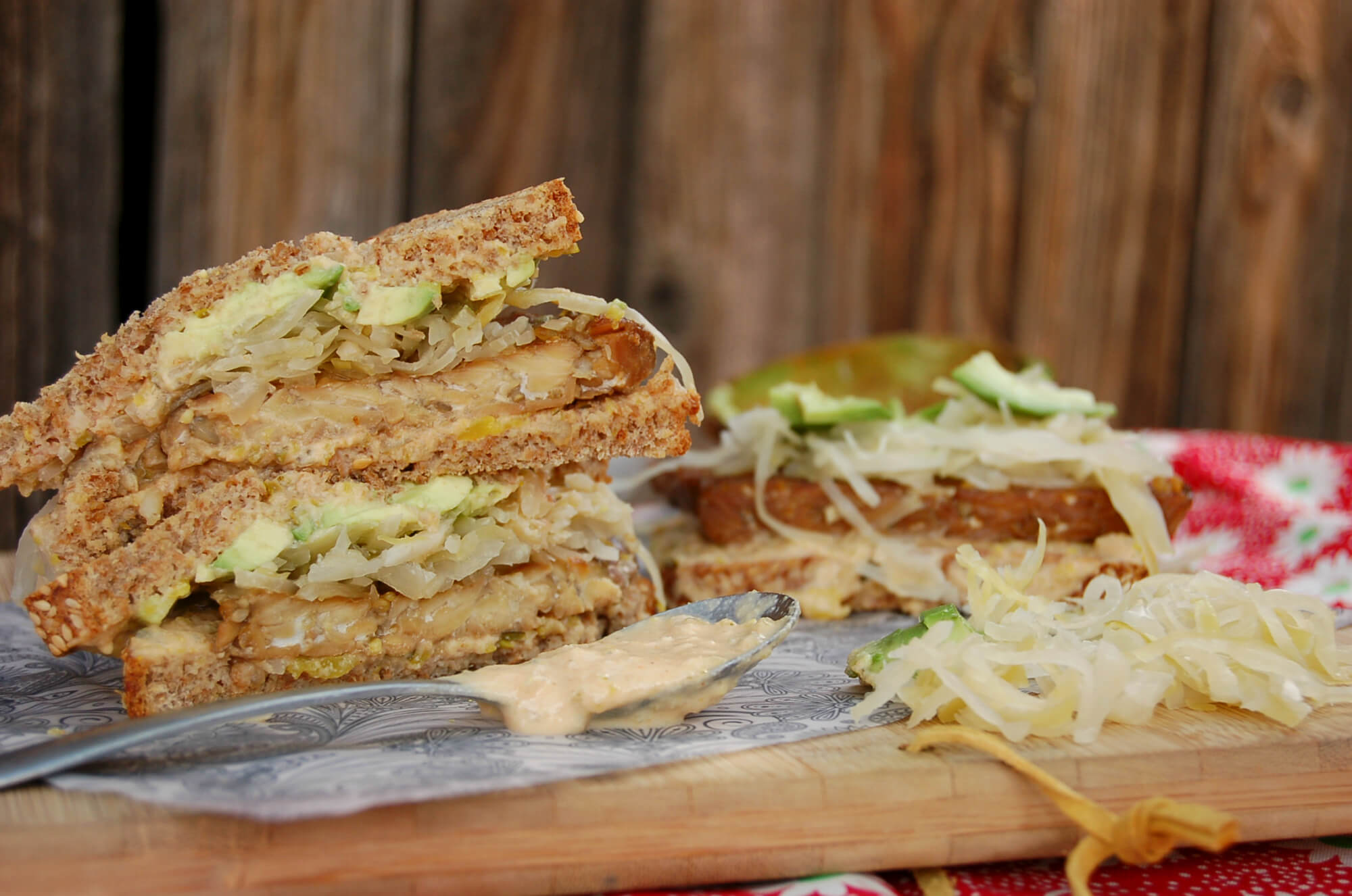 Whether it was invented in Omaha or New York City, the Reuben has a pretty straightforward ingredient list: Irish corned beef, Jewish rye, German sauerkraut, Swiss cheese, and Russian or Thousand Island dressing. But despite the international representation, the Reuben has become typical St. Patrick's Day fare.
For a healthier spin on this revered sandwich, try Clean Food Dirty Girl's Oil-Free Reuben topped with authentic sauerkraut, a few slices of avocado, and a homemade, dairy-free Thousand Island dressing to dip it all in.
Made with tempeh that's steamed, marinated, and then baked to perfection, even diehard Reuben fans can get behind this new spin on an old favorite.
(Please note: The Clean Food Dirty Girl blog uses language some readers may find offensive.)
Corned "Beef" Seitan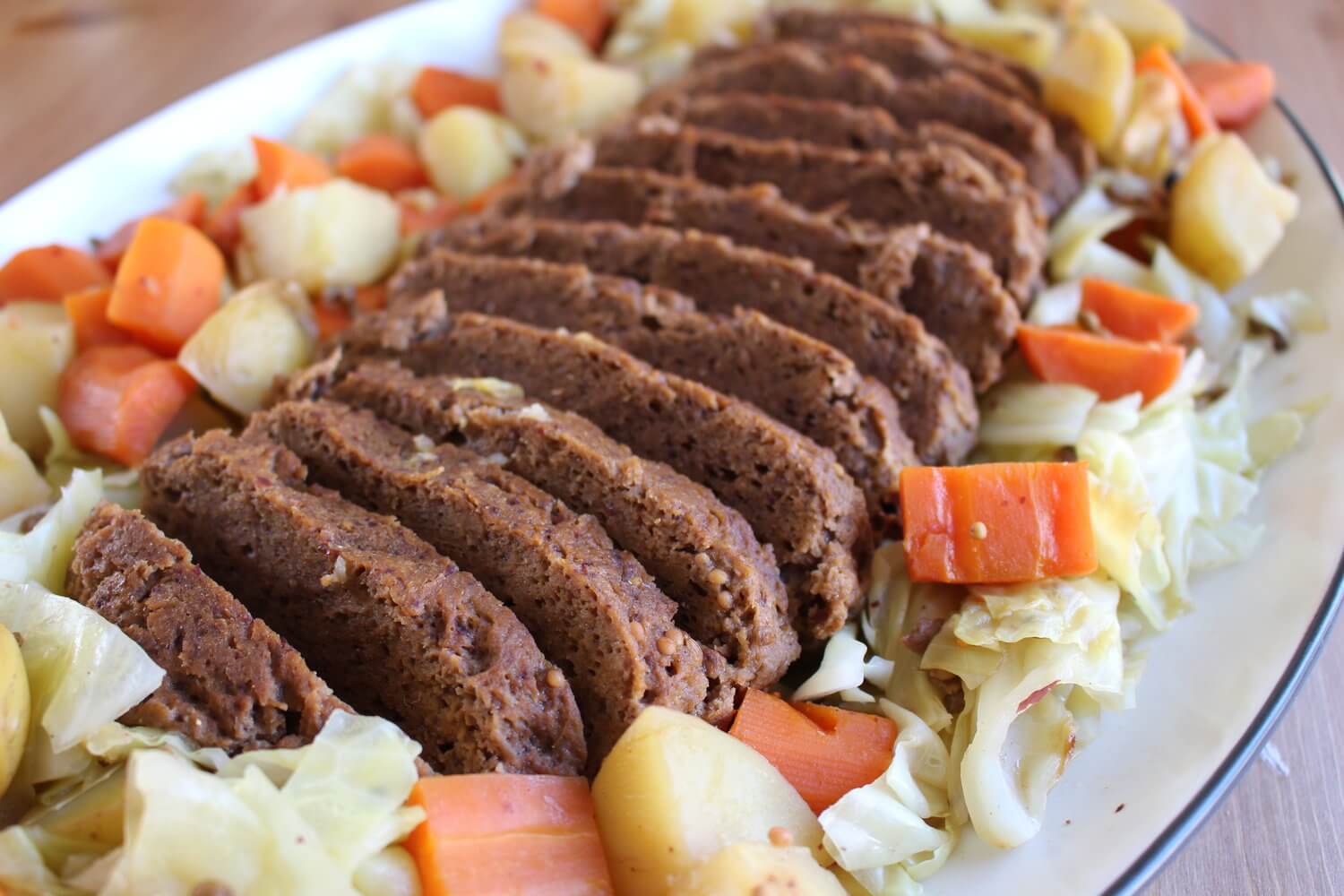 A traditional St. Patrick's Day meal (at least for Irish Americans) consists of corned beef and cabbage. But you can make an impressive version with plants.
From seitan's meat-like texture to the pink color (thanks to boiled beets), this Corned "Beef" Seitan from Sarah's Vegan Kitchen will have everyone saying, "I can't believe it's not beef!" Serve it as a sandwich with pickles to be sure you get your green.
(Note: Seitan is made from wheat gluten, so this recipe is not gluten-free.)
Irish Stew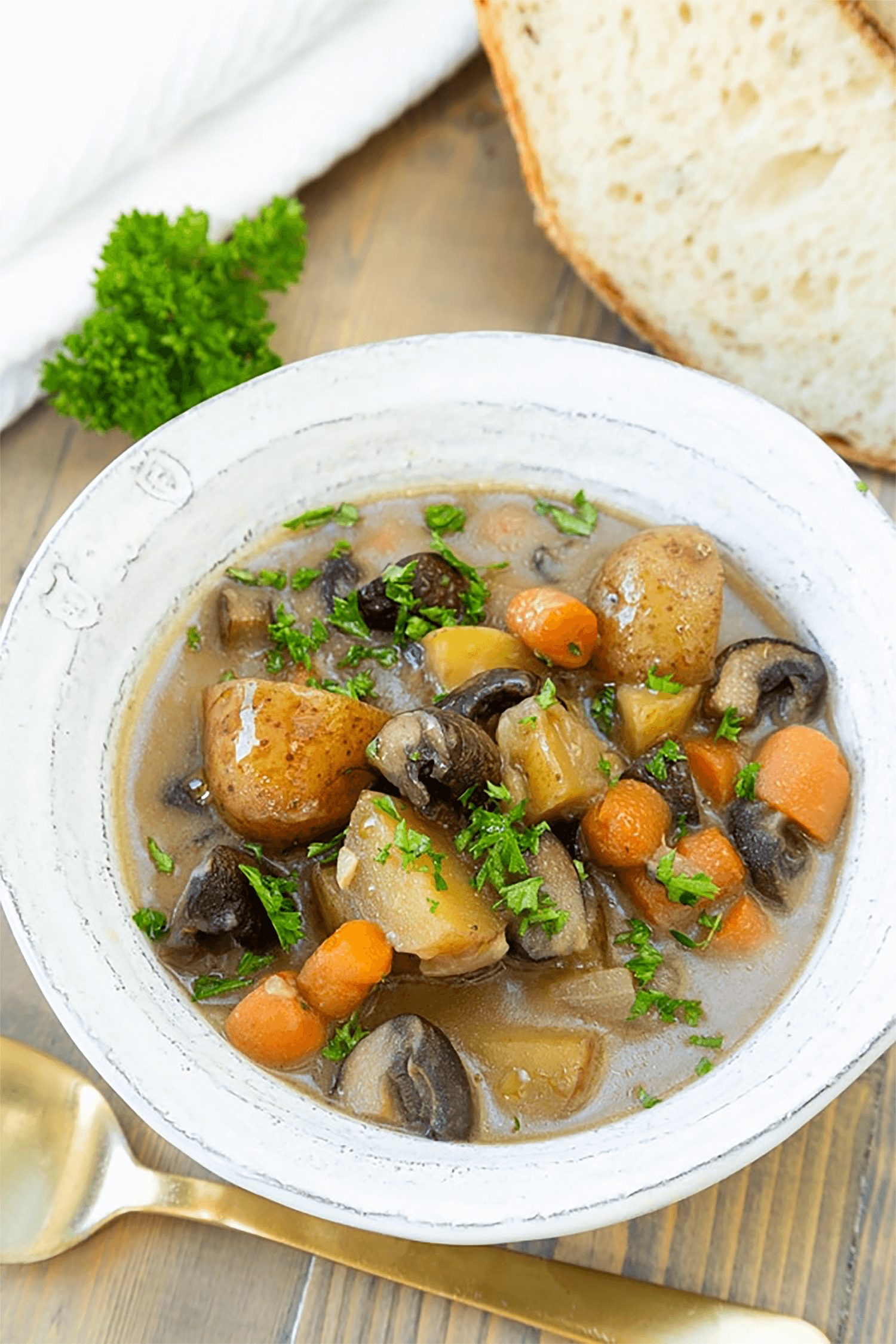 While there may not be a pot of gold at the end of the rainbow, there may be a pot of Irish stew. Also known as "stobhach gaelach" as it's called in Gaelic, Irish stew has been a staple in the diets of the Irish for centuries.
While the recipe always changes slightly depending on who's making it, traditional stews contain chunks of meat along with potatoes, onions, and parsley.
While you can definitely leave out the meat and add more tubers and vegetables, Veganosity created a rich and savory, plant-based Irish Stew that uses Portobello mushrooms to give it a "meaty" flavor.
Shepherd's Pie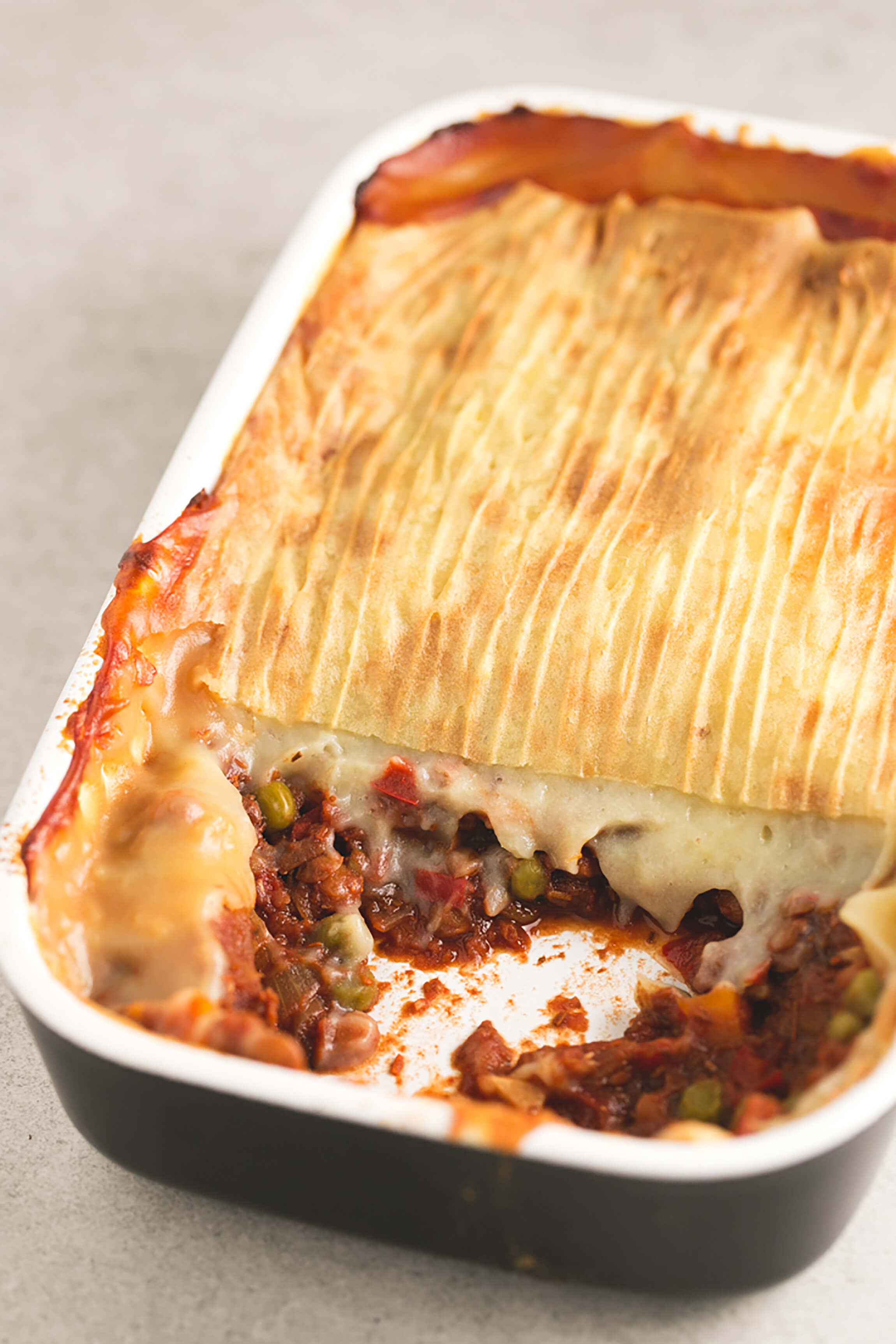 Need a little comfort food after a day full of festivities? Sometimes called a meat pie, Shepherd's Pie is actually more of a casserole featuring a thick layer of mashed potatoes on top of stewed meat and vegetables.
However, lentils make an excellent, plant-based, protein-packed filling for this crowd-pleasing, Shepherd's Pie from Simple Vegan Blog.
Hearty Irish Vegetables with Mustard Dill Sauce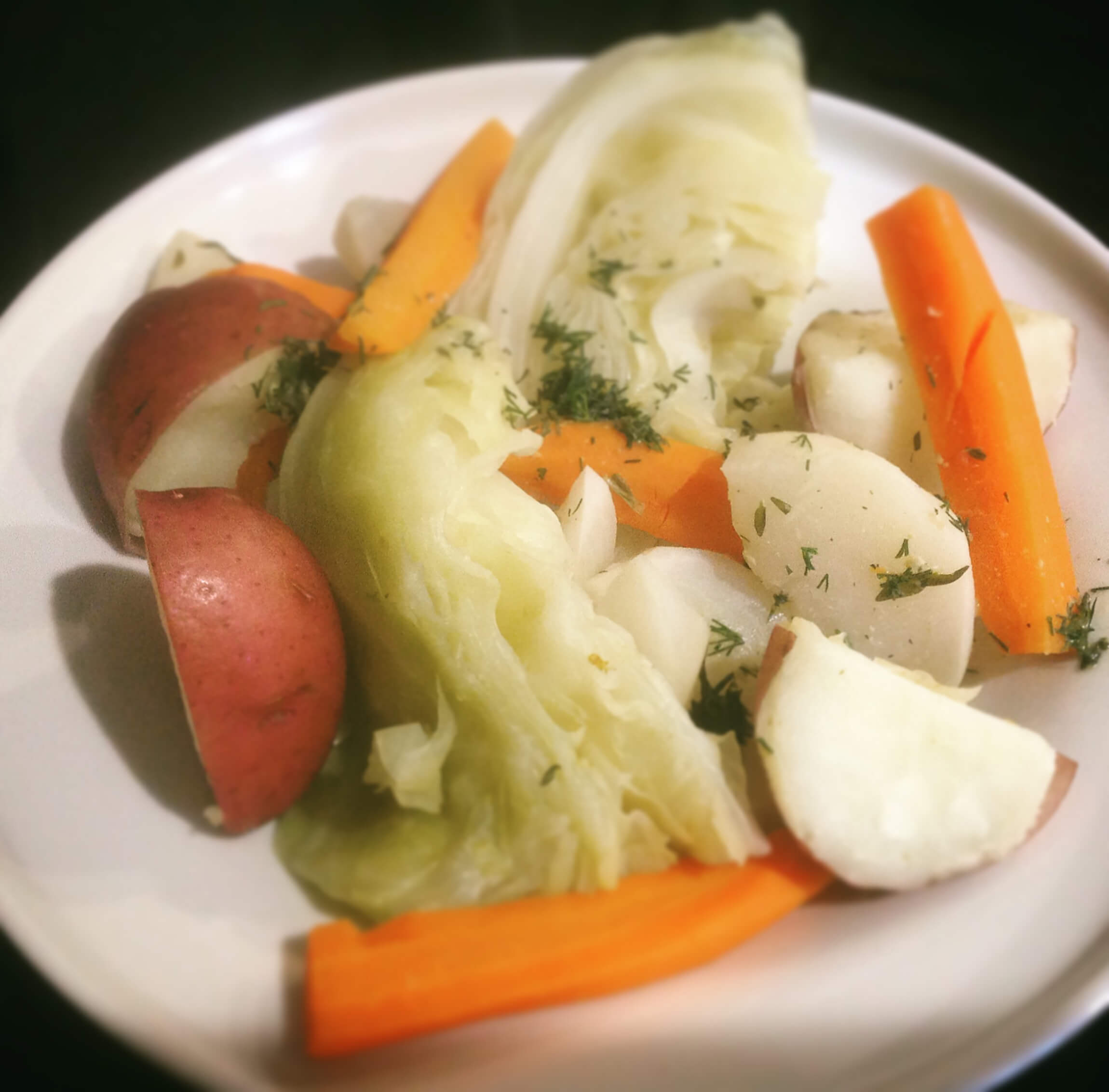 Simple, quick, and satisfying, the Hearty Irish Vegetables with Mustard Dill Sauce from Plants-Rule uses humble ingredients, which is true to traditional Irish cooking.
Boiled vegetables (including cabbage and potatoes, of course) combine with a delicious pot-broth. The fresh dill gives it a nice touch of green.
Minted Lentils and Mustard Greens with Ginger
For a quick and filling meal, the Minted Lentils and Mustard Greens with Ginger from Stacy Perry gives you multiple shades of green.
Good luck finding a dish that's more packed with flavor than this one!
Irish Potato Pancakes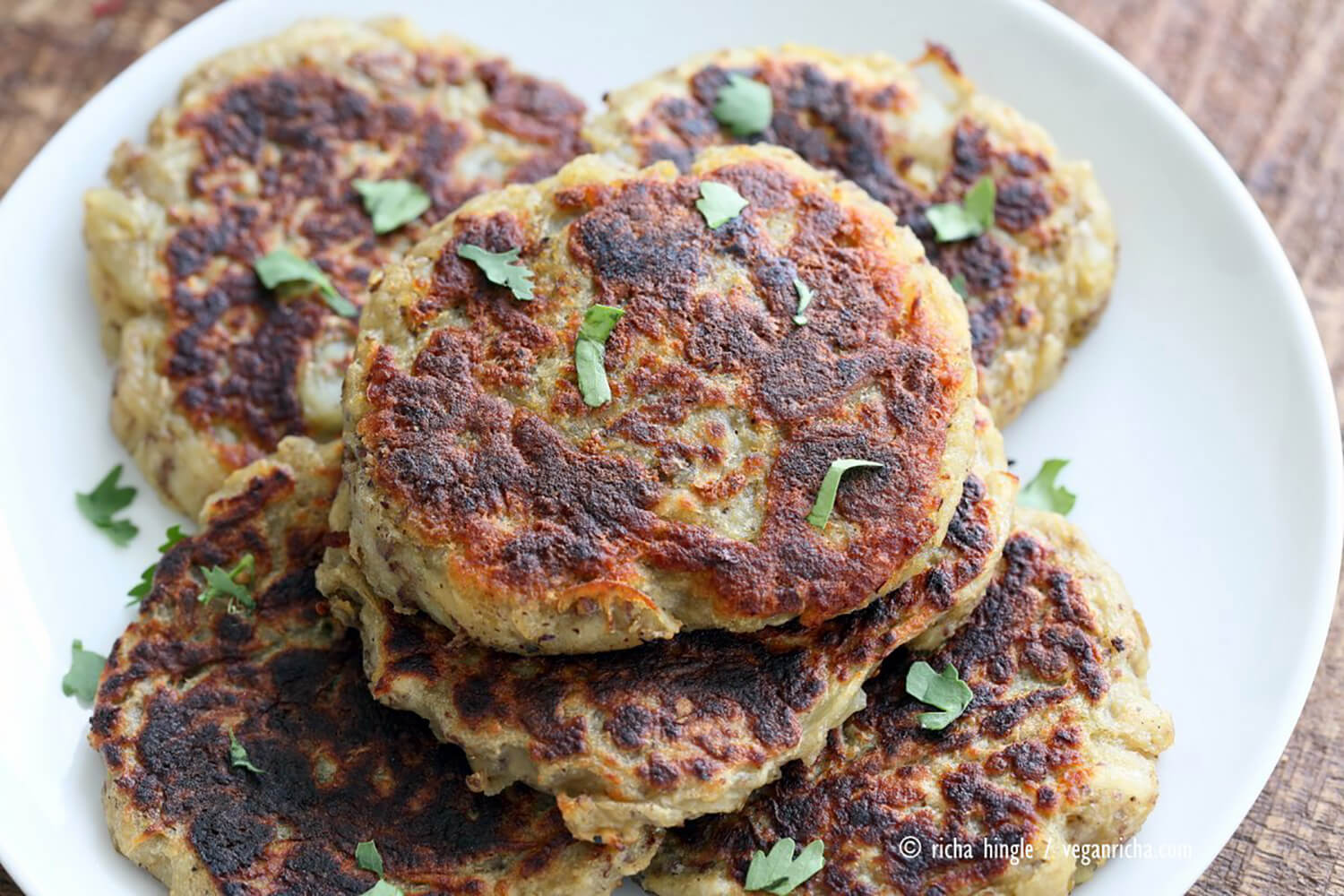 Even your pancakes will have a little luck o' the Irish if you follow this recipe.
Known as "boxty" in Ireland, these Irish Potato Pancakes from Vegan Richa get a St. Paddy's Day makeover with the addition of a brilliantly green, Avocado Basil Ranch dressing.
Shamrock Shake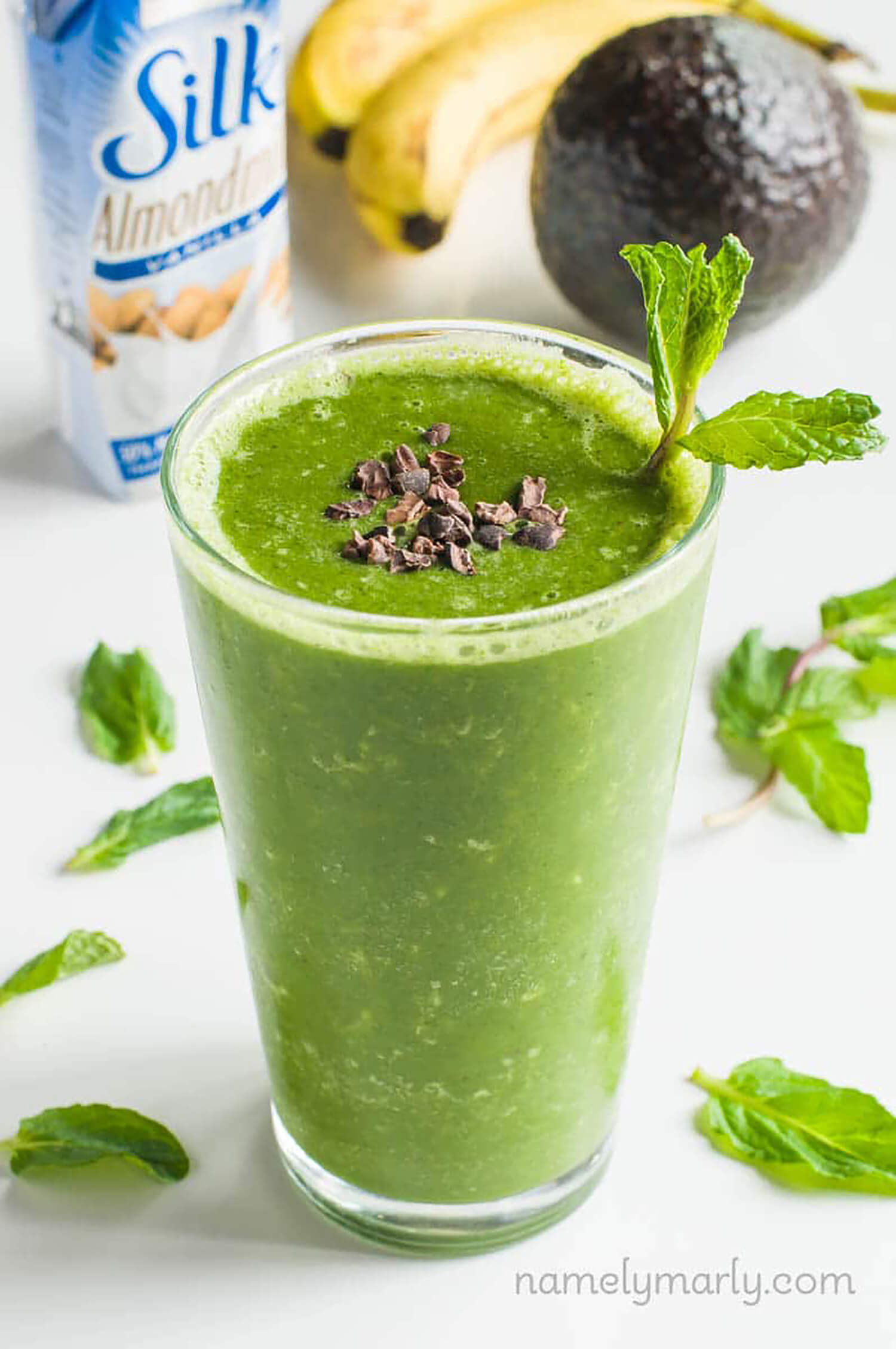 Made popular as a not-so-healthy, fast-food creation, you can make a homemade, plant-strong version with this Shamrock Shake recipe from Namely Marly.
Real mint leaves give it a fresh flavor. And the vibrant green color comes from the avocado and spinach. Whip it up for breakfast or take it to a party to share.
Lean Green Vanilla Bean Steel Cut Oatmeal
Did you know steel cut oats have another name? They're sometimes known as Irish oatmeal.
Even if you don't wear green on St. Patrick's Day, you definitely won't get pinched if you're seen eating this Lean Green Vanilla Bean Steel Cut Oatmeal from The Balanced Berry. All you need to do is boil your oats in a spinach and almond milk mixture to get a festive green color.
Tell us in the comments below:
Do you plan on making any of these healthy St. Patrick's Day recipes?

What are some of your favorite St. Patrick's Day recipes?
Featured Image: iStock.com/serikbaib