Did you know that next to water, tea is the most widely consumed beverage in the world? (Yes, even ahead of Coca-Cola.)
The story of tea begins in China, thousands of years ago.
But it's only now that we are discovering all the tea health benefits and just how powerful a beverage it really is.
(When I say "tea," I mean tea as in the green leaves of the Camellia sinensis plant — not herbal teas, like peppermint or chamomile, which have their own distinct health-giving properties.)
There are four types of tea: green, white, black, and oolong. All of these come from the same plant. And all of these teas are studied for their considerable health-supporting properties.
Of the four types, green tea seems to be the most health-promoting.
Dried green tea leaves are about 40% polyphenols by weight. Both green and white teas contain the most EGCG, which is a powerful antioxidant.
Tea Health Benefits to Know About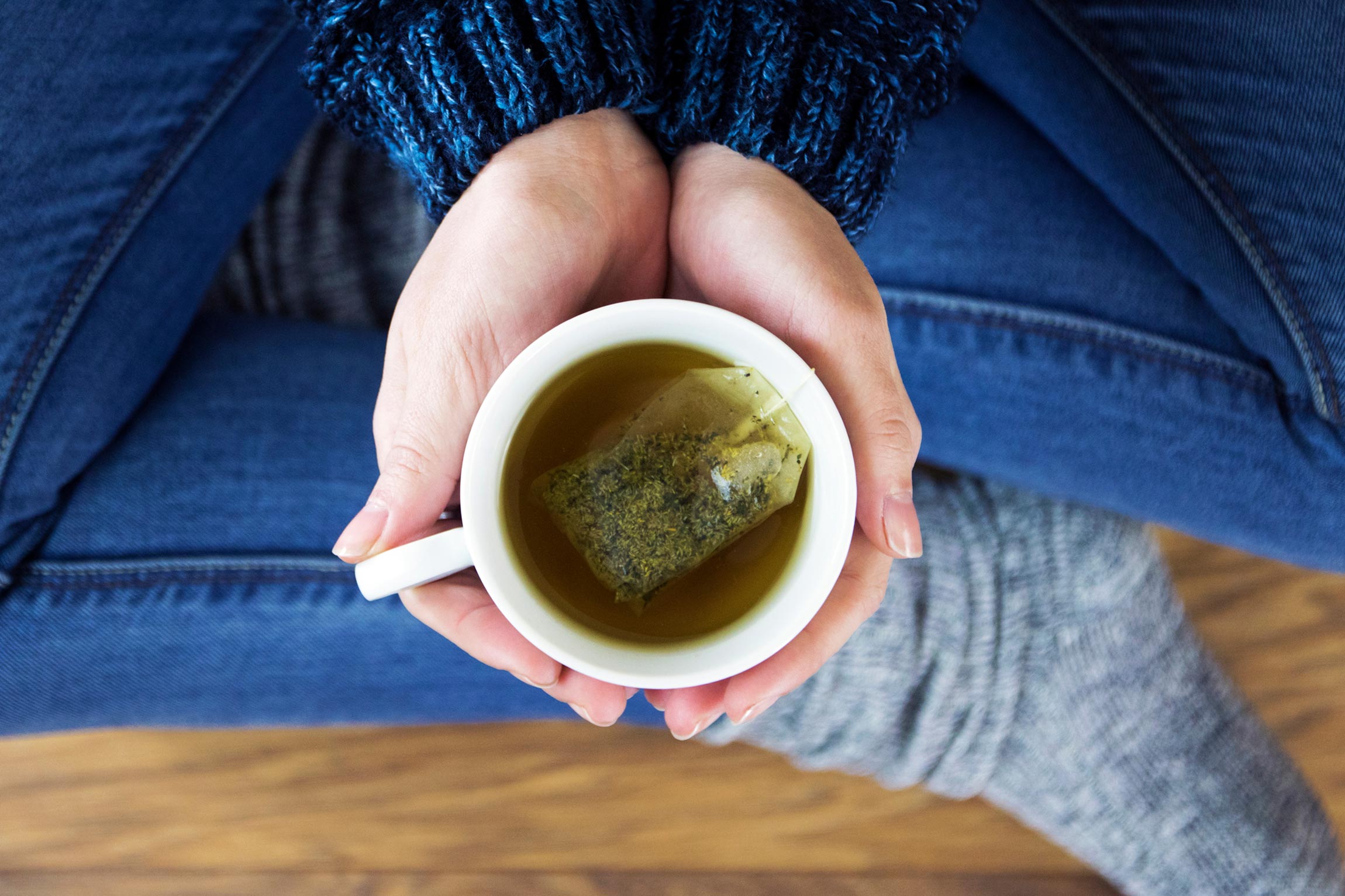 These seven tea health benefits will show you just how powerful tea can be in supporting your health.
1) Supporting Cellular Health
Researchers have known for years that people from Asian countries often live long, healthy lives, and have a lower incidence of cancer than North Americans and Europeans. And many scientists believe this is because of the high consumption of plant foods among Asian populations.
But some also think the consumption of green tea — the most popular tea in Japan, China, and other Asian countries — could play a role. According to a study published in Molecules in 2016, "Consumption of green tea (Camellia sinensis) may provide protection against chronic diseases, including cancer."
2) Supporting Healthy Metabolism
Green tea contains catechins, which support the body's ability to burn fat as fuel. These catechins may also, according to some studies, improve muscle endurance during exercise.
3) Supporting Healthy Bones
Green tea may contribute to healthy body composition and healthy bones by supporting bone strength during aging.
4) Supporting Cardiovascular Health
Studies have found that drinking tea can support a healthy heart and circulatory system. A study published in 2009 in the Journal of Hypertension found that "black tea ingestion dose-dependently… decreased peripheral arterial stiffness in healthy volunteers. Our data suggest that… all tea drinkers could benefit from protective cardiovascular effects exerted by tea."
5) Supporting a Healthy Brain During Aging
According to epidemiological studies, regular tea consumption may support a healthier brain during aging in a number of different ways. A meta-analysis published in PLoS One concluded: "Our study suggests that daily tea drinking is associated with decreased risk of (cognitive impairment), (mild cognitive impairment), and cognitive decline in the elderly."
6) Potentially reduced Rate of Parkinson's
When a team of scientists monitored 29,335 Finnish men and women over the course of 12.9 years, they came to the conclusion that in both men and women: "More tea drinking is associated with a lower risk of (Parkinson's Disease)."
7) Caffeine (Yes, That Can Be A Good Thing!)
Of course, unless it's been decaffeinated, tea has caffeine (more in black and oolong than in green or white).
The health effects of caffeine are a controversial topic. But, some scientific evidence shows that the caffeine in tea may enhance memory and cognition, support brain health, support healthy skin, support healthy body weight, and support healthy immune function.
Enjoy Tea
Keep in mind that many bottled tea products are mostly sugar-water. For example, Lipton's Lemon Iced Tea comes with 31 grams of added sugar.
If you're going to buy pre-bottled tea, it's best to check the label to be sure it's either unsweetened or only lightly sweetened.
And if you brew it yourself, try tea plain or with a squeeze of lemon or brewed with some ginger or other herbal teas. Or have it with just a dab of your favorite sweetener. Enjoy your teatime, and reap the benefits of tea!
An Important Warning About Toxins in Your Tea — And a Solution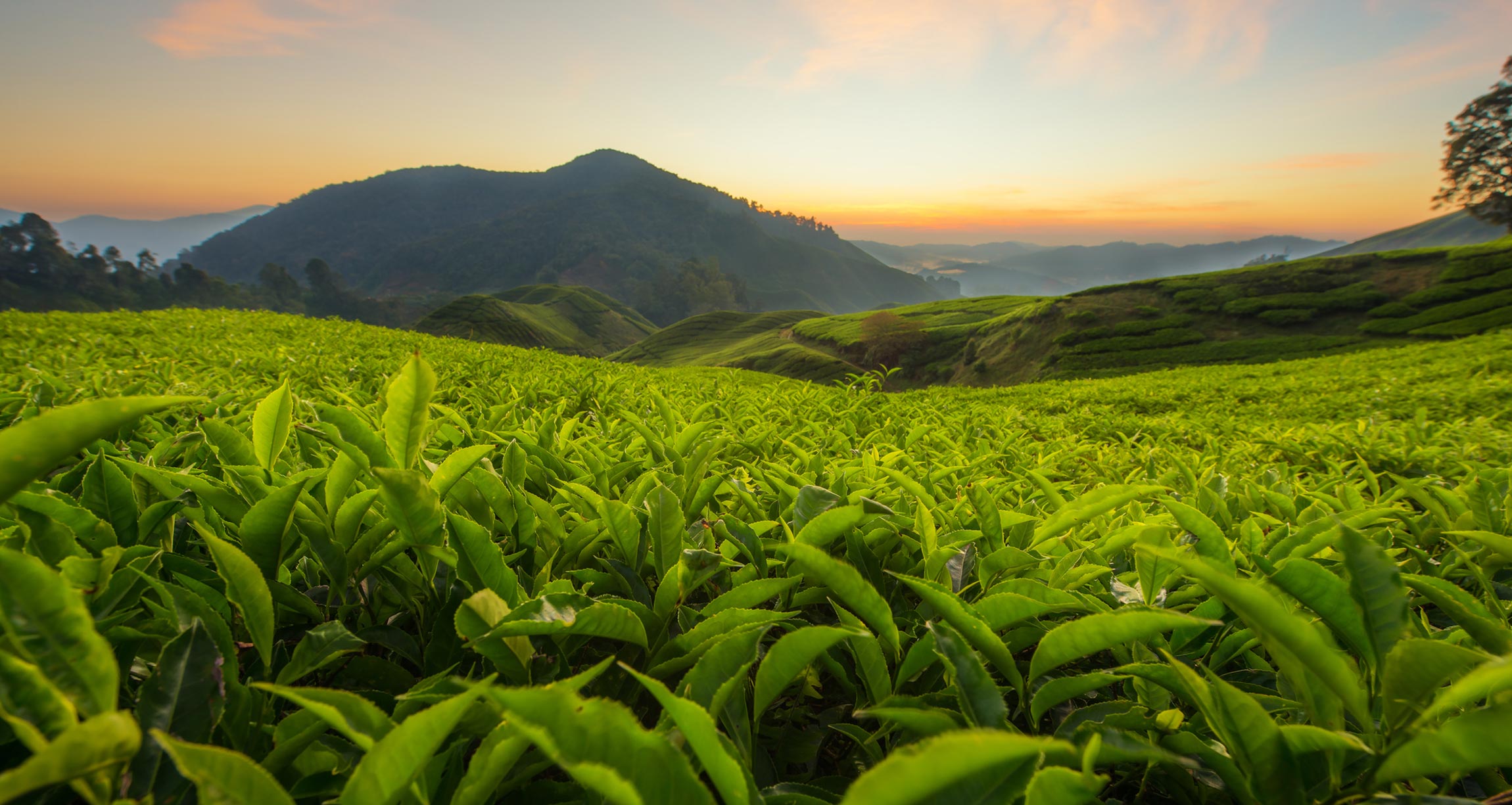 Like food, not all tea is equal.
Tea can be incredibly healthy, but many conventional teas and tea bags contain pesticides, cancer-causing chemicals, artificial or natural flavors, heavy metals, mold, other harmful toxins, and even hidden GMO ingredients.
In fact, most tea isn't washed before it's put into bags. And many tea bags are made using plastic.
A bit unsettling, right? So how can you get the most health benefits of tea without getting all the toxins?
Here's the solution: Avoid cheap, low-quality teas, and choose high-quality, organic teas instead.
Editor's Note
Introducing Pique Tea — A Convenient, Pure, High-Quality Tea with Superior Testing
Pique Tea is the only tea company to triple-check all sourcing to avoid harmful ingredients including pesticides, mold, and heavy metals.
They use cold-brew crystallization (which eliminates heat and extracts the maximum antioxidant capacity of tea leaves) to create unique tea crystals — which deliver up to 12 times the antioxidants of regular tea.*
*Verified by 3rd-party testing.
Their teas are organic and free of sugar, GMOs, preservatives, artificial fillers, and additives. Their unique tea crystals (made from high-quality loose leaf teas) dissolve in warm or cold water, giving you a powerful, clean, perfectly brewed cup of tea on the go, in your home, or whenever and wherever you want. Learn more about Pique Tea here.
Note: If you make a purchase, Pique will make a contribution in support of FRN's mission. So you can support your health and healthy, ethical, and sustainable food for all, at the same time!
Tell us in the comments:
Why do you drink tea?
What are your favorite types of tea?
Did you know about all the tea health benefits?
Featured Image: iStock.com/AntonioGuillem