For many of us, summer means hot weather and plenty of sunshine. It also often means get-togethers and outdoor activities, sometimes over a shared meal. But as sweat beads our brows and our core temperatures rise, we often look for ways to cool off. Maybe that means jumping in a body of water if you're near the ocean or a lake or pool. Or maybe it means chilling in the shade during a cookout, or enjoying an ice-cold beverage and bringing the cool glass to your forehead as a simple way to beat the heat. But it could also mean enjoying a cooling and refreshing dessert at the end of your meal.
Many favorite summertime desserts are frozen or chilled treats designed to cool us down. But most of these summer favorites, especially when store-bought, aren't exactly what most of us would call healthy.
So, what can you eat if you want a sweet, cold treat after a healthy summer meal?
Luckily, just as there are whole food, plant-based alternatives to many popular breakfast, lunch, and dinner recipes — there are also healthful, plant-powered summer desserts. And many of them taste pretty darn good! So, whether you have a bit of a sweet tooth or just want a fun and healthy way to eat more whole foods, we're going to look at ways to make traditional summer dessert recipes more healthful and provide you with seven different treats to try yourself!
Hot Weather Desserts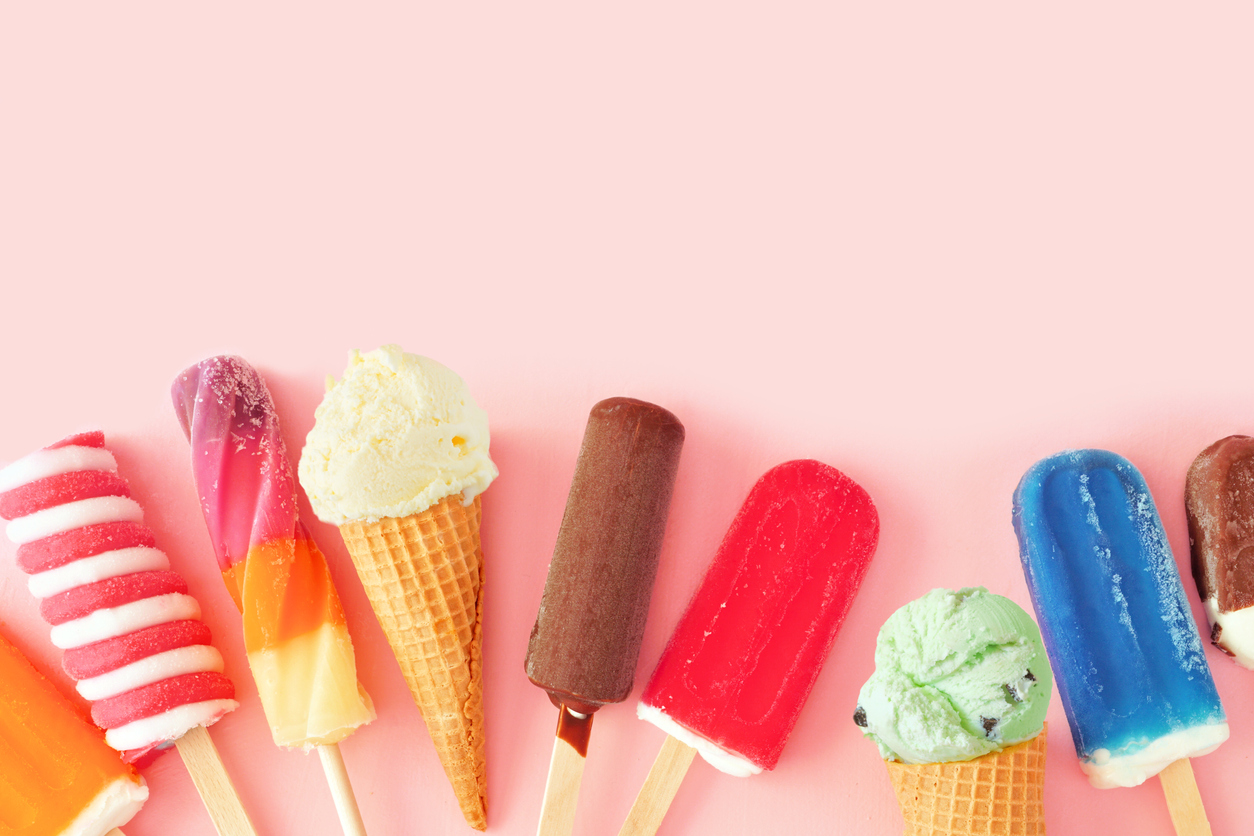 Hot weather calls for light and refreshing desserts that can help cool us down. There are many different types of cold desserts that are summertime favorites.
Sorbet
Ice cream
Frozen yogurt
Popsicles
Snow cones or shaved ice
Cheesecake
Icebox cake
Fruit tarts
Pies
Fruit and fruit salads
Cookies
But aside from their shared status as summer treats, what else do the majority of these desserts have in common?
Not-So-Sweet Ingredients in Summer Desserts (and How to Replace Them)
Aside from cooling us down, many summer desserts are also made with similar ingredients. But many of those ingredients can do more harm than good for your health.
Sugar Is Sweet Until It Isn't
Sugar seems to be almost everywhere in the modern industrialized food system. Even foods that are naturally sweetened with fruit sometimes have additional sugar added to them. But all that added sugar is wreaking havoc on many of our bodies.
Too much sugar, without the absence of fiber, elevates insulin to levels beyond what our bodies are equipped to handle. As a result, it's one of the biggest contributing factors to chronic diseases such as type 2 diabetes, obesity, and heart disease — never mind contributing to food addiction and unhealthy cravings.
To replace refined sugar in your summer dessert recipes, there are some sugar substitutes to consider. But in many cases, you can leave out sugar completely and just let nature's candy — fruit! — sweeten the dessert for you.
Dairy Can Be Scary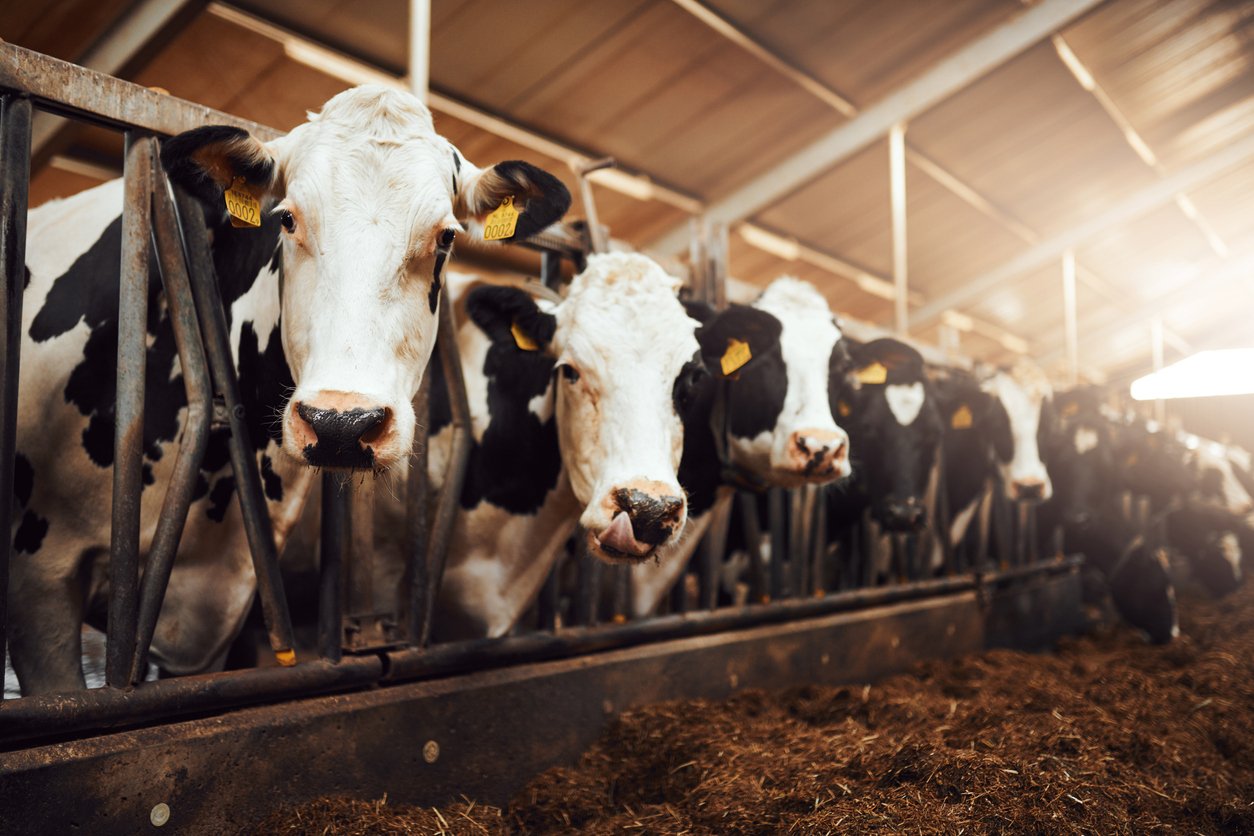 Many cold desserts are made with dairy, which gives them their creamy consistency and rich flavor. But those very qualities hide a much more sinister side due to their saturated fat content.
One ⅔-cup serving of the popular Häagen-Dazs Chocolate Chip Cookie Dough ice cream contains 14g of saturated fat. That's 70% of the recommended maximum amount for an entire day.
Saturated fat, especially when it comes from animal products, has been directly associated with inflammation and the development of cardiovascular disease and neurodegenerative diseases like Alzheimer's and multiple sclerosis.
And dairy is no picnic for cows or the environment, either. The vast majority of cows, especially those raised on feedlot farms, never even see a blade of grass — despite how dairy farms are often portrayed on packaging and in advertisements. Cows are subject to constant impregnation and little space, as well as antibiotic and hormone treatments to ensure they're producing as much milk as possible.
Industrialized animal agriculture is also a huge water hog and contributes to the pollution of air, water, and soil.
You can replace dairy products easily these days with the rise in plant-based milks, creams, cheeses, yogurts, and butters. Make your own to save money and to avoid processed and unhealthy ingredients. Find out more in our Vegan Substitutions for Cooking & Baking article.
Food Additives Don't Add Up to Health
Additives are used to thicken, preserve, flavor, or color food — among other things. But they're not present in natural, whole foods. They're often used in packaged and processed foods to mimic elements of real food or create something that doesn't even resemble food.
Just take a look at the ingredients of a popular popsicle that looks like a firework, and you'll be greeted with natural and artificial flavors, additives, and food dyes that are known to cause or increase hyperactivity in children.
The truth is, over 40% of the approved food additives in the United States are not even regulated or reviewed by the FDA. And many of those additives or ingredients are banned in other countries.
To thicken desserts, you can use tofu, beans, or nuts. Whole grain flour, starch, or a meal like almond meal or corn meal are also good thickening alternatives.
You don't need any artificial or natural flavorings when you can let the real flavor shine through in a freshly made dessert. You can also always rely on herbs and spices (either fresh or dried) for additional whole-food flavor.
And there's no need to add any food dyes or artificial colorings to a dessert when it's homemade, especially when using fruits, vegetables, and spices. Many food pigments act as natural dyes, so don't be afraid to eat the rainbow!
7 Healthy Summer Desserts that Are Powered by Plants
Punctuate a plant-powered meal with these healthy summer desserts. They're full of whole foods like nuts, seeds, fruit, spices — and even legumes. Summer never tasted so sweet!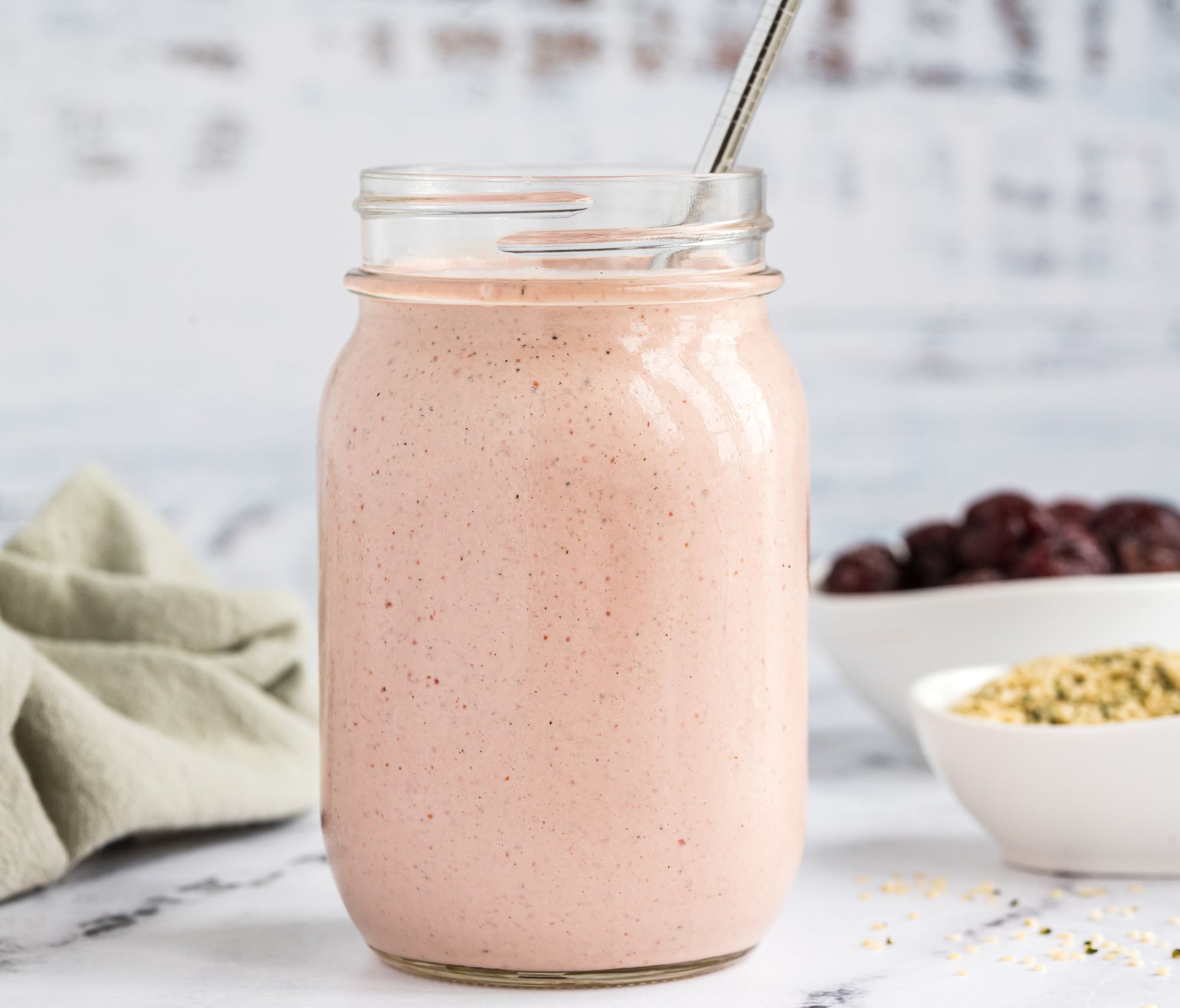 Can a smoothie that sounds like dessert be healthy? You bet! Cherry Cheesecake Smoothie is a one-stop smoothie shop for when you're craving something decadent and don't want to sacrifice nutrition. This fruit-based blend melds cherries (which are high in fiber, vitamin C, and antioxidants to fight inflammation), creamy plant-based yogurt, and a surprise guest — just a touch of miso paste. Miso lends an umami, cheese-like flavor to this smoothie which makes this recipe one of a kind and a pure delight to enjoy as a fruity and creamy dessert on a hot summer day. The cherry on top is that miso also provides probiotic goodness!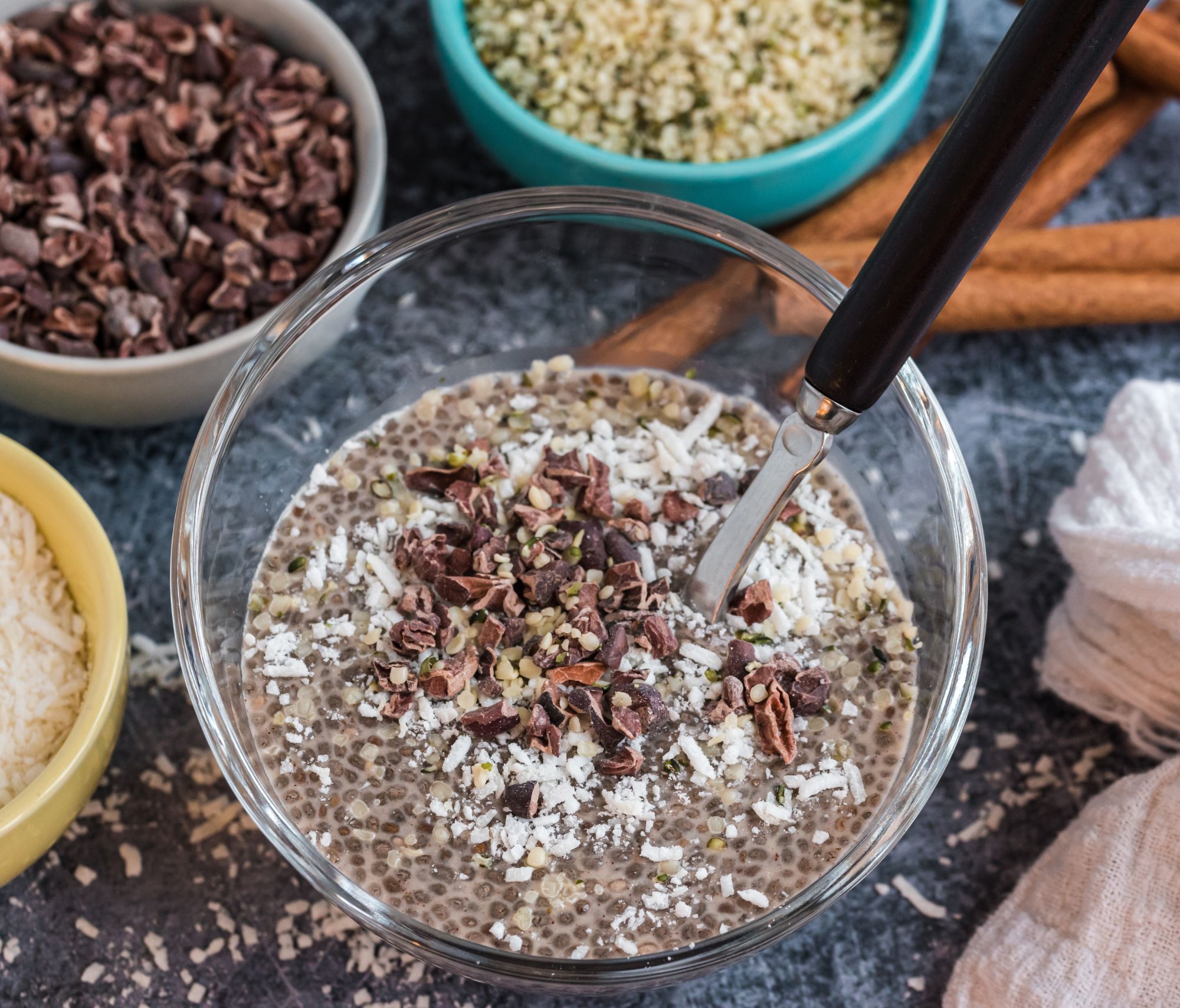 This pudding is the right amount of silky, creamy, and naturally sweet, and absolutely hits the sweet spot on a warm summer evening. Creamy Vanilla Cinnamon Chia Pudding is so scrumptious that it might remind you of homemade rice pudding from childhood. Create lasting summer memories with your own family by making this wholesome, everyday recipe!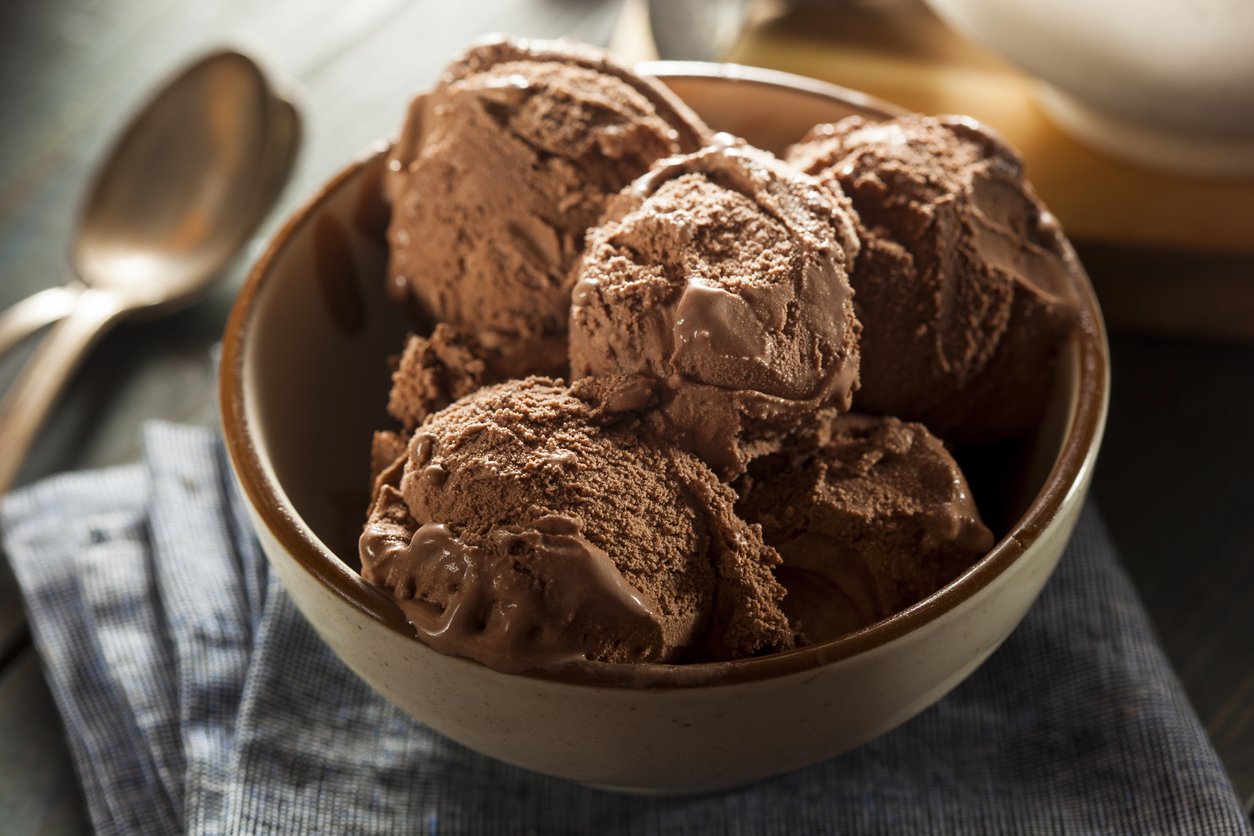 Stay cool and energized this summer with Dark Chocolate and Sea Salt Ice Cream, which gets its creaminess from coconut milk and bananas and natural sweetness from dates and bananas (wow, bananas are doing double duty!). You can adjust the sweetness to your liking, so no more, "This is too sweet," or, "It's not sweet enough." Just taste and adjust as you go!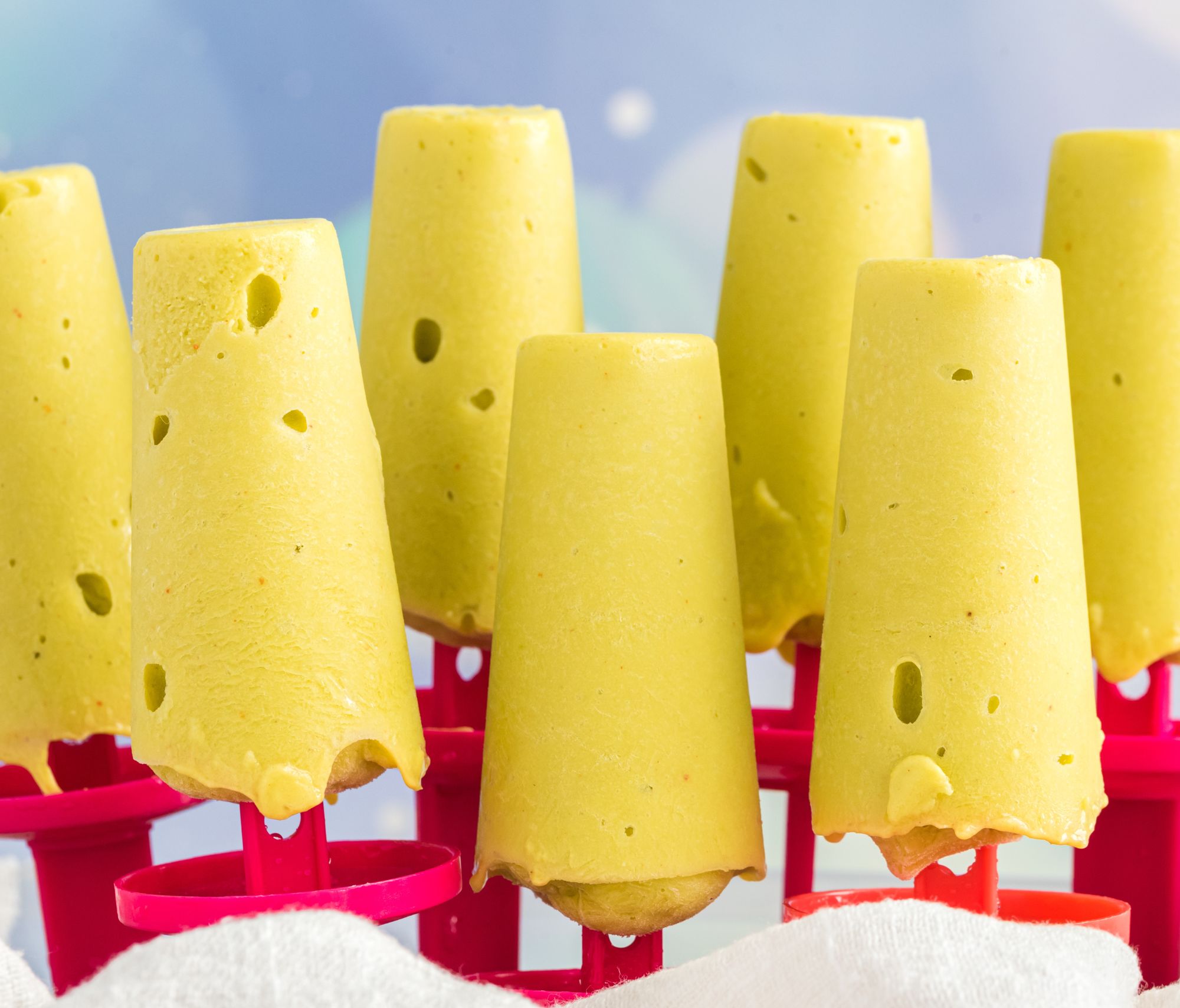 Add a little spice to your summer, or shall we say, popsicles, with these nutrient-dense and fiber-filled Mango Chili Pops. Bright, juicy, and naturally sweet, they scream refreshing summer treats. Fresh and naturally sweet mango combined with creamy avocado and bright lime with a dash of chipotle chili powder makes for a culinary delight that's both cooling and warming. Don't love spice? You don't need it! Make it a tasty three-ingredient recipe with just the mango, avocado, and lime juice.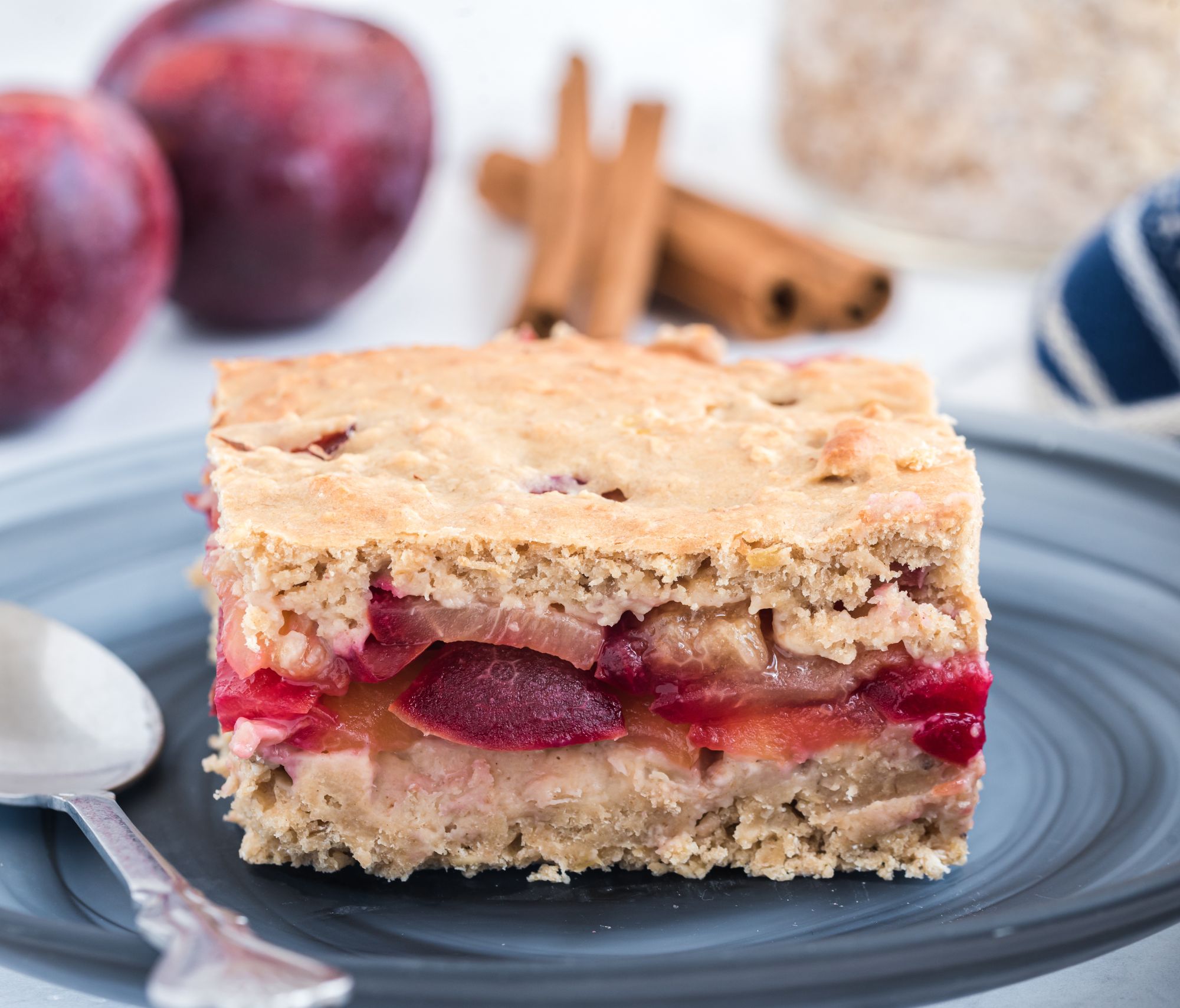 As berries and stone fruits begin to ripen during warmer months, it's time to break out summer's quintessential warm dessert — cobbler! Our warm and sticky Plum Cobbler does just the trick. While you can use your favorite summer berries, cherries, or other stone fruits like peaches, we highly recommend you try this cobbler with rich, sweet, and slightly tart plums. If you're on the fence, we think this recipe might make you hop right off into a plum tree orchard! When combined with maple syrup (or date paste) and baked in the oven, the plums transform into a nectarous, ooey-gooey delight. Topped with oat crumble, this yummy treat is full of wholesome goodness and sweet summer memories in the making.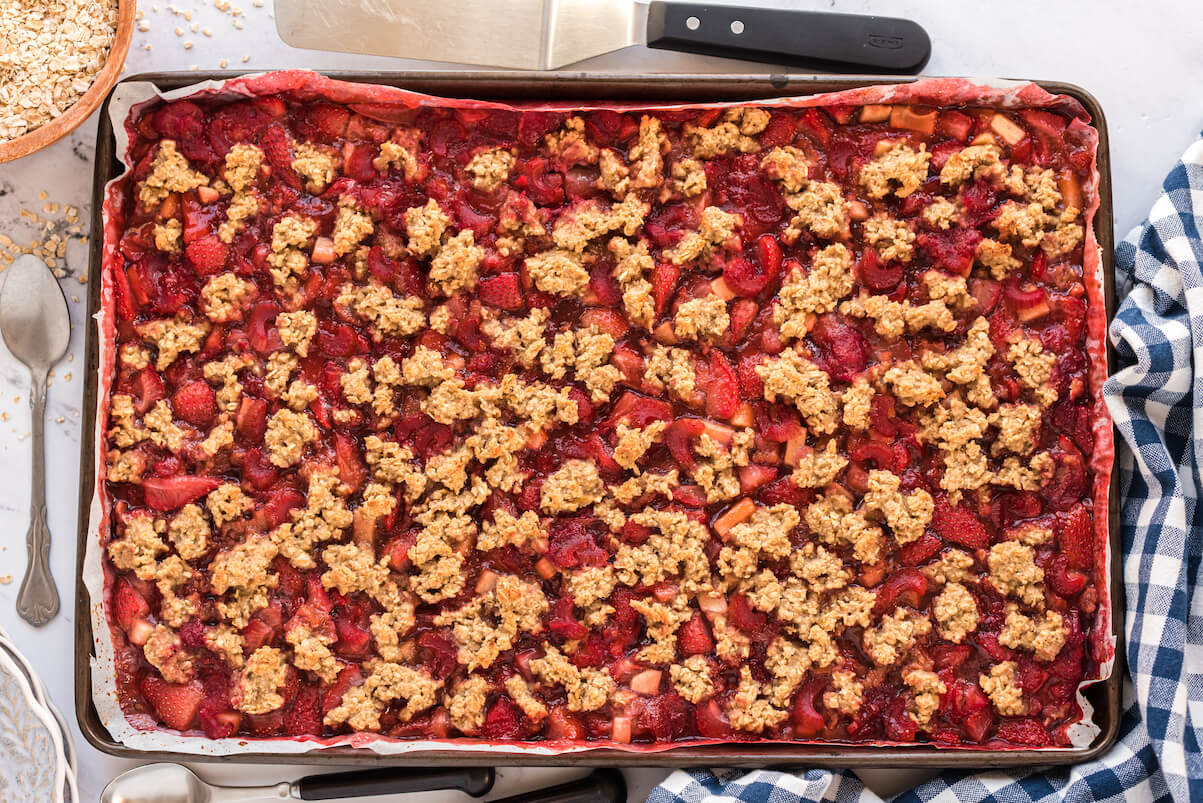 There's only one thing better than a homemade pie during the summer — a homemade pie made with fresh fruits (strawberries!) and veggies (rhubarb!) that is actually good for you! If you're a fan of strawberry rhubarb pie then you're going to love this glorious Sheet Pan Strawberry Rhubarb Crisp. All you need are two bowls, a baking sheet, some mixing utensils, and a hungry belly ready to taste test as soon as it comes out of the oven. Pair it with vanilla n'ice cream for an extra special summer treat.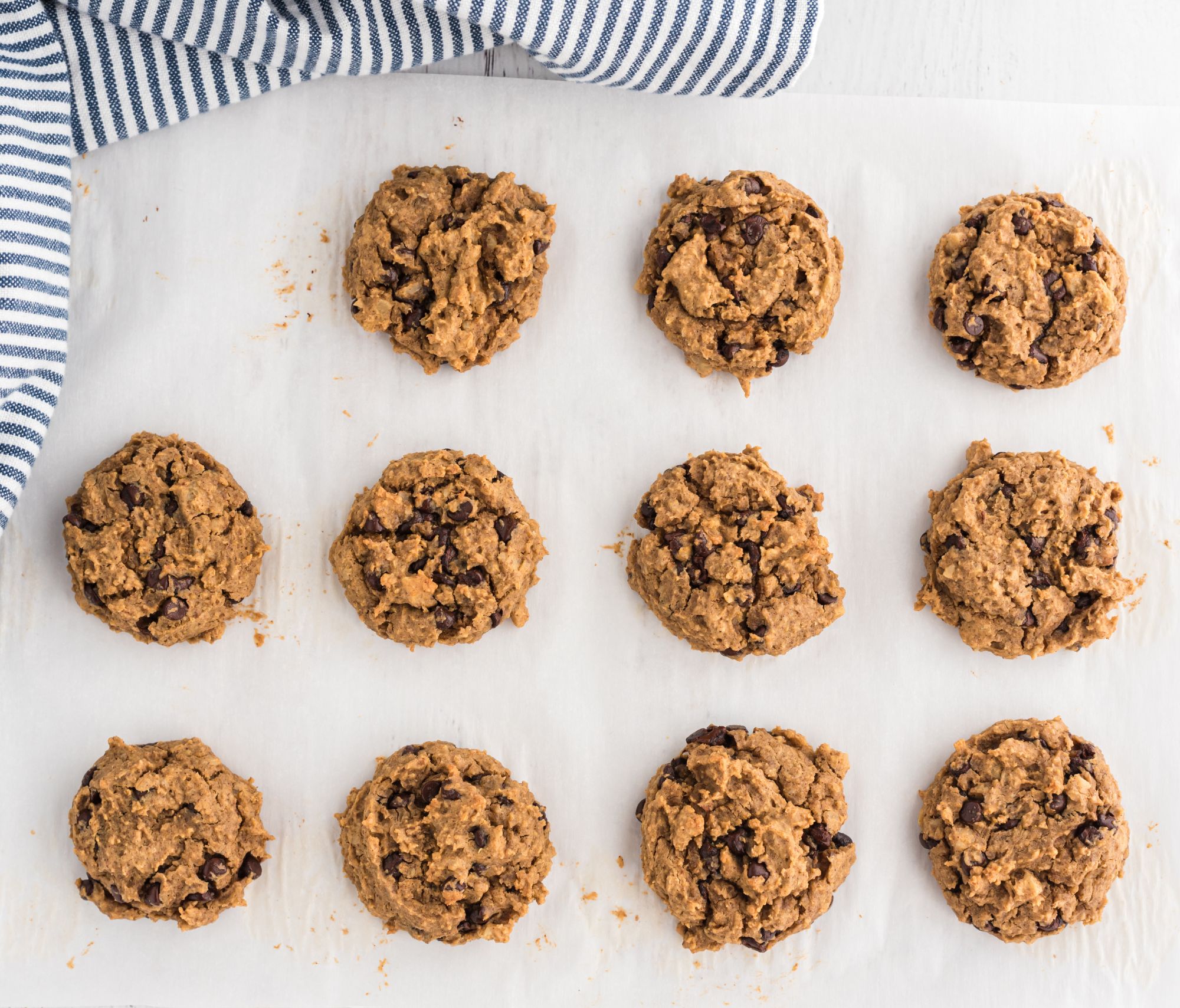 Chickpeas are one of the most versatile plant-based foods and transform into seemingly decadent baked goods with a few simple ingredients. High-protein and high-fiber garbanzos create the most delicious chocolate chip cookie dough to enjoy as is or bake into soft and chewy treats. In fact, these cookies are an ideal treat to pack up for your next summer road trip or to share with friends and family during a festive (plant-based) barbecue.
Look to Nature for the Best Summer Desserts of All!
Of course, for the healthiest summer dessert of all, you can simply reach for a few pieces of fruit. Try mixed berries in a bowl, watermelon and fresh mint, or sliced apples with a bit of nut butter.
Or grab some frozen slices of peach or mango right out of the freezer, and munch away!
Enjoying nature's candy also has the benefit of giving you a belly full of fiber. And evidence suggests fiber aids weight loss and control, helps prevent certain chronic diseases, and assists with overall mental and physical wellness.
So, don't desert fruit — or these healthy summer desserts!
Tell us in the comments:
What do you think of these healthy summer desserts?

What are some of your favorite summer desserts?

Which fruits or fruit-filled desserts will you enjoy next?
Featured Image: iStock.com/wmaster890
Read Next: