Who doesn't love the side dishes at holiday meals? That long table or endless sideboard filled with platters and bowls drawing you in with colors, aromas, and textures can give a holiday meal the feel of a feast or smorgasbord. Some people, in fact, firmly believe that side dishes are the best part of a meal.
Indeed, some holiday sides are so ingrained in our cultures that they're considered "must haves" — as if it wouldn't be Thanksgiving, Christmas, Hanukkah, Ramadan (after sunset), or another holiday celebration without that particular side dish. Thanksgiving in the US without mashed potatoes, green bean casserole, cranberry sauce, classic stuffing, or whatever your go-to sides happen to be? As Wallace Shawn says with such emotion in The Princess Bride: "Inconceivable!"
But you know what else many people find inconceivable? That holiday side dishes can be both delicious… and healthy. After all, many of the most popular side dishes during the holidays are made with artery-clogging pounds of butter, oil, milk, eggs, white flour, or sugar — not exactly health-promoting foods.
Can we keep our holiday side dish traditions and just make them kinder on our bodies, and the planet? Can we perform substitutions that maintain that delicious taste and satisfying mouthfeel, and still wake up happy the following morning?
In this article, we're going to answer these questions (spoiler alert: the answers are all "yes!"), as well as share a variety of autumnal, plant-based holiday sides that are popular in the US. Side dishes that will love you back — and that you can feel good about sharing with family and friends.
What Is a Side Dish?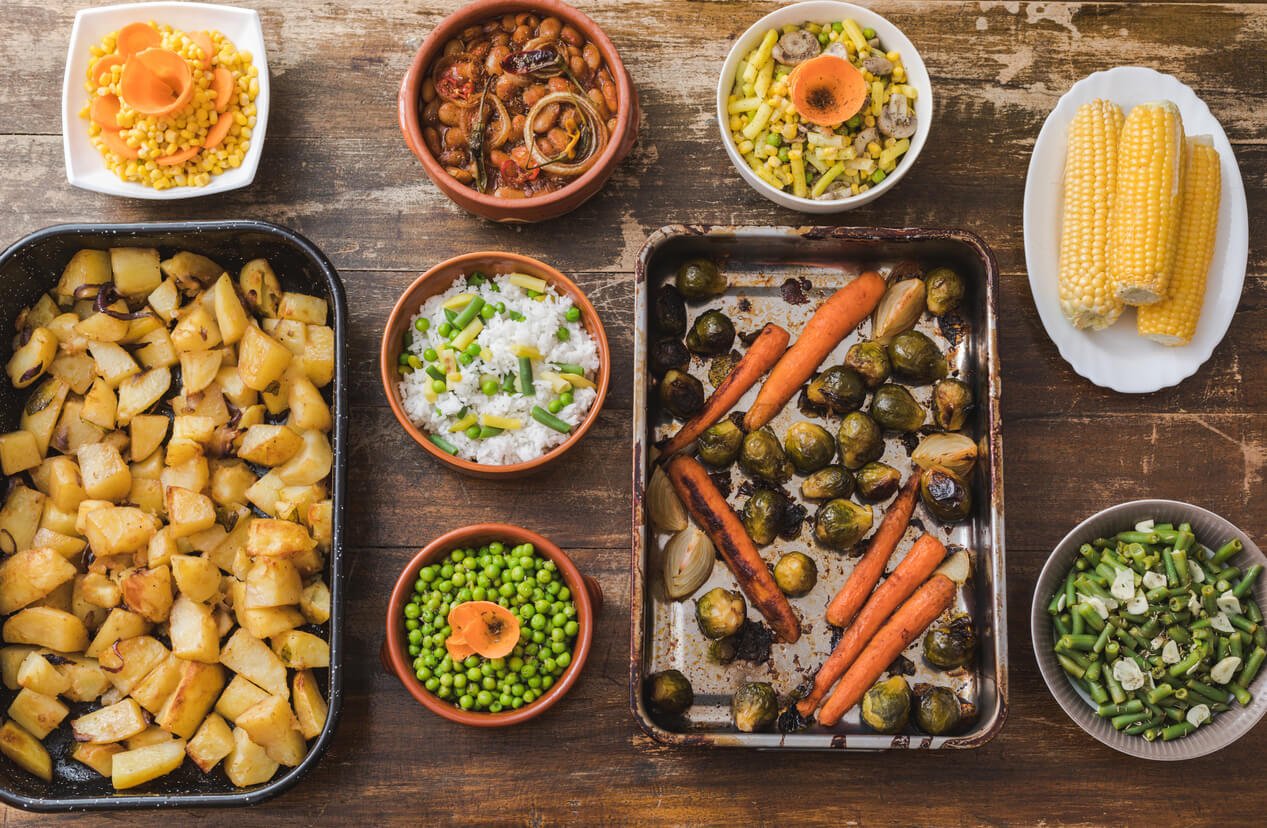 A side dish is just what it sounds like — a dish served on the side of a main meal or entree. (Of course, that means that technically the main dish is served on the side of the side — but that's probably not important.)
What is important is that side dishes typically incorporate foods and flavors that complement or balance the main dish. If the main is heavy, the sides can be light — and potentially veggie-based.
With all the deliciousness that sides can confer, some people bring out a bunch of side dishes and consider them a full meal — no main dish required.
Many conventional side dishes already consist of vegetables and other plant-based foods, so it's easier to make them without animal products or added sugar than some typical main course dishes. Yet, many conventional holiday side dishes are still swimming in these ingredients, so we have some work to do to create healthy versions. Luckily, there are plenty of whole foods, plant-based substitutions for ingredients like milk, cheese, eggs, butter, meat, added sugar, refined flour, or excess salt.
Popular Holiday Side Dishes
Let's see how the principles of healthy, plant-based substitution play out with some of the most popular and iconic holiday sides. After that, I'll share some of our favorite recipes that take a holiday side dish and use plant-based substitutes to make something healthier, yet still delicious and festive.
Mashed Potatoes
Your typical mashed potatoes go heavy on the dairy. For a healthier version, skip the butter, milk, or sour cream. Instead, use a plant-based milk or a tofu or cashew sour cream. Season with salt (unless you're sodium-free), and add in generous amounts of pepper and herbs like chives or garlic.
Dinner Rolls or Biscuits
These steaming buns can get healthified by choosing rolls made with 100% whole grain four — if you're buying premade. If you're baking from scratch, you can use organic whole wheat flour, or even try a gluten-free flour. And these days, there are plenty of vegan substitutes for milk and eggs.
Corn on the Cob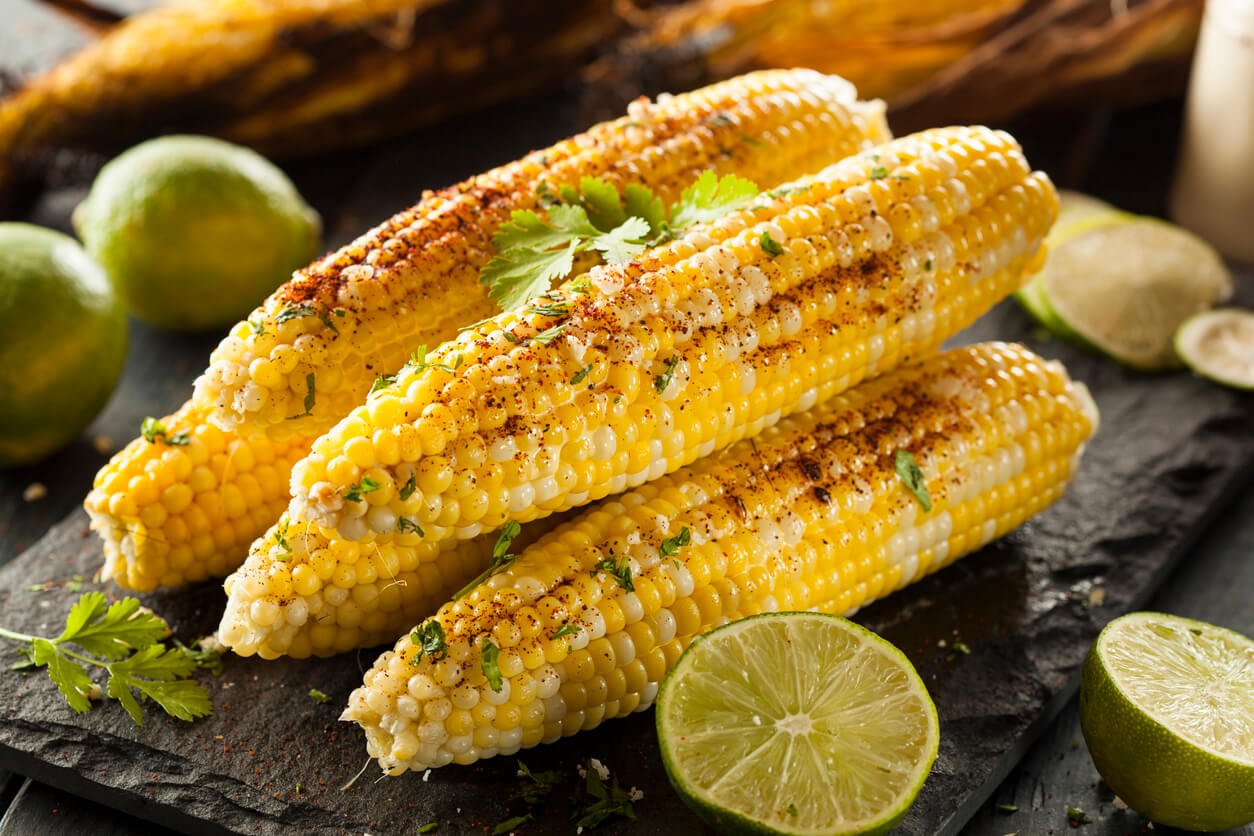 When it's sweet, corn on the cob is fine by itself. Just leave off the butter. Instead, try seasonings like salt and pepper, or a spice mix like chili and lemon or lime (which tastes amazing!) or Middle Eastern za'atar.
Green Bean Casserole
Green beans are great on their own or drizzled with a dressing. But casseroles often include ingredients like canned fried onions and a cream-based, canned soup. You can create a creamy sauce using tofu or a plant-based milk and top the casserole with sauteed onions and mushrooms. If you're hankering after a crunch, try some slivered almonds, or oven-roasted chickpeas.
Stuffing
Many stuffing recipes include meats like sausages. With all the "I can't believe this isn't meat" plant-based sausages and meat analogues available these days, this is an easy swap. You can also make stuffing sans sausage and instead create that hearty texture using whole, plant-based foods like walnuts, lentils, or mushrooms. Vegetable broth substitutes beautifully for chicken broth. And for the bread cubes, try a sprouted whole grain or gluten-free bread.
Cranberry Sauce
The classic holiday cranberry sauce, for many people, is the one that comes out of a can. While the first Thanksgiving at Plymouth in 1621 almost certainly didn't include cranberries (and most assuredly didn't require a can opener), the sharp and sweet sauce became a family tradition thanks first to advertising by the Eatmor Cranberry Company, which sold whole berries, and then later Ocean Spray, which popularized the cranberries-in-a-can phenomenon.
The top concern with many conventional cranberry sauces is that while cranberries can be plenty healthy, added ingredients like sugar or high fructose corn syrup are not. Also, many commercial cranberry growers engage in environmentally damaging farming techniques. Instead, make your own cranberry sauce from scratch with healthier whole sweeteners and organic whole cranberries, either fresh or frozen. You can also add orange juice and zest for extra sweetness and ginger for a bit of spicy zing.
Sweet Potato Casserole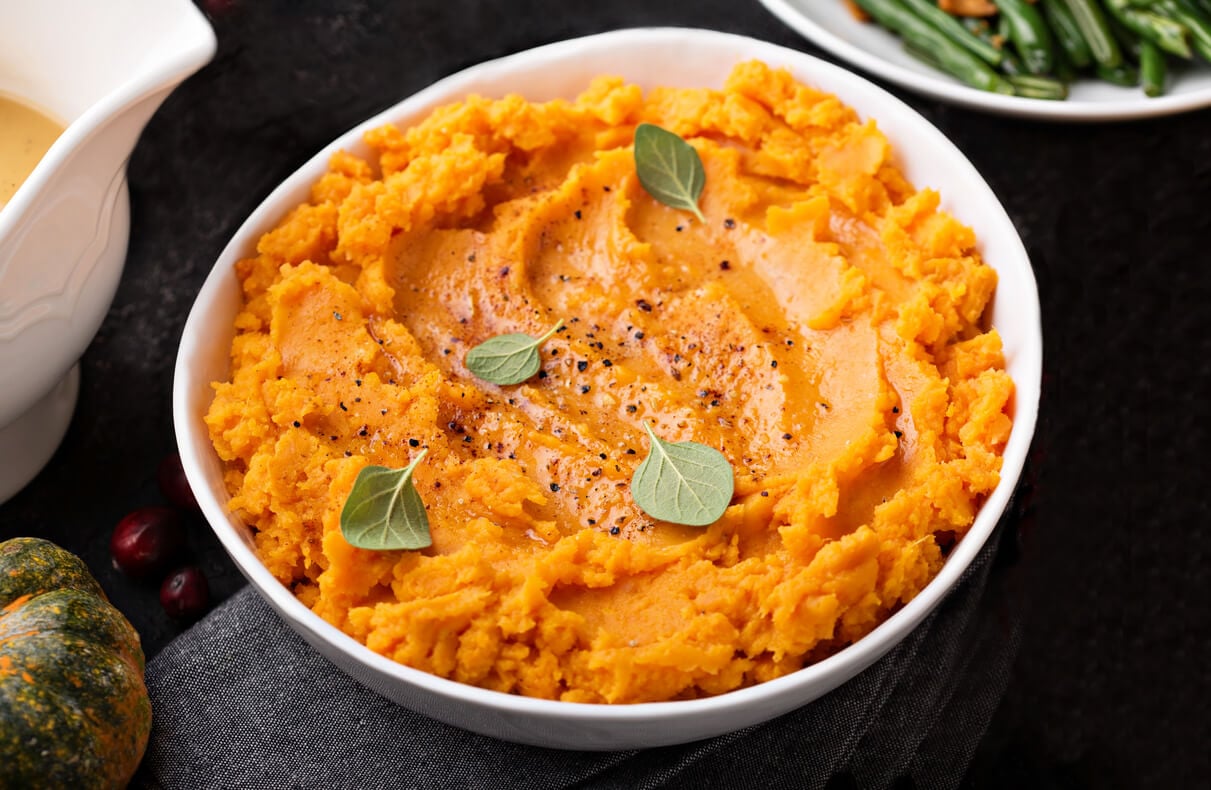 Sweet potato holiday side dishes often include marshmallows (which contain sugar and/or high fructose corn syrup, as well as gelatin) and more sugar added to the sweet potatoes. The key word in "sweet potatoes" is "sweet." They're already sweet — it's right there in the name!
The simple tweak is to leave out the marshmallows and added sugar. You can substitute a whole food sweetener, enjoy the sweet potatoes' natural sweetness, or try a savory take and top the casserole with herbs and spices. If your recipe also calls for eggs and butter, you can replace them with plant-based, whole food substitutes. For more on the awesome health benefits of sweet potatoes, check out this article.
Brussels Sprouts with Bacon
Brussels sprouts are not the Jerry Maguire of food, telling Renee Zellweger's bacon, "You complete me." Cook them well, and they stand on their own. You can roast them with garlic, or combine them in the roasting pan with sweet potatoes and other root vegetables. If you still want a bacon-y vibe to the dish, try a plant-based whole food like tempeh, or a vegan bacon substitute, to mimic the smoky, salty, and sweet taste.
Macaroni and Cheese
In the last few years, the internet has exploded with healthy vegan mac and cheese recipes. In fact, a simple Google search for "healthy mac and cheese" leads to 139 MILLION results. An uninformed observer might even think that, sneezing pandas and milk crate challenges aside, the internet was created for the express purpose of disseminating vegan mac and cheese recipes.
To make a healthy holiday mac and cheese side, you can use a commercial cheese analog or make your own nut cheese cream sauce. The options vary in healthiness from "hey, at least it doesn't come from a cow" to "this is basically an entire day's worth of blended veggies." And many pastas now come in gluten-free, legume-based, and/or whole grain versions. If you want to be hardcore healthy, you can also shred a whole food like potatoes or cauliflower to mimic the texture of noodles, or use a spiralizer to make veggie noodles.
5 Plant-Based Holiday Side Dish Recipes
After making the side dishes below, you might find yourself wondering why you ever made traditional dishes with meat, sugar, and dairy. The plant-based versions have some delicious flavors and textures, but with healing ingredients that are comforting and nourishing.
Serve the Broccoli Mac 'N Cheese if you want to wow your guests. Make the Tempeh Sausage Stuffing for a hearty and satisfying side that's good for you and your holiday guests. Create a thick and naturally sweet Pomegranate Cranberry Sauce using fresh cranberries and pomegranate juice. Provide a bright, yet earthy side with the Lemon Thyme Brussels sprouts. And add even more veggies to the holiday table with the Slow Cooker Cauliflower Mash (without anyone knowing that it's made with veggies!).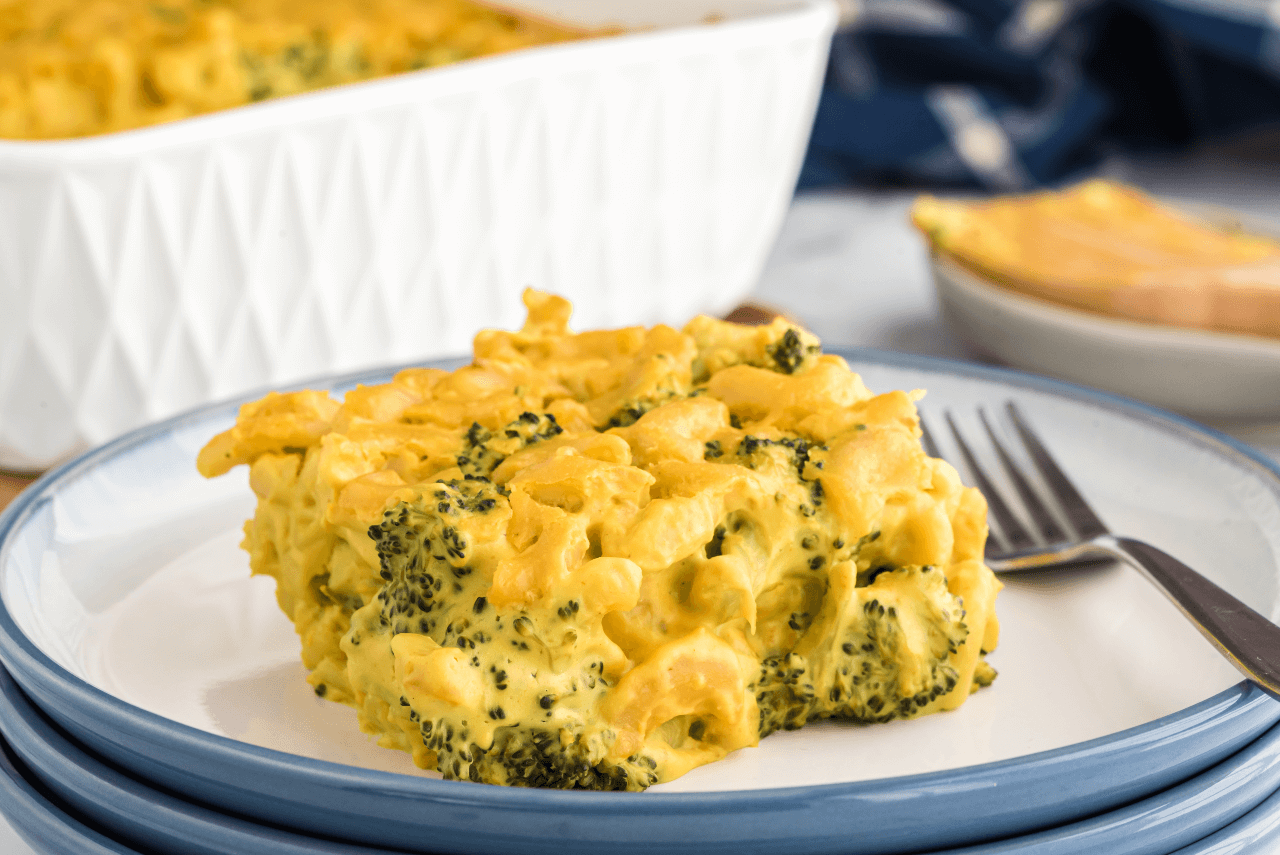 What if you could get all the creamy and delicious comfort of mac and cheese without all the unhealthy ingredients? Well, we have good news — you absolutely can! Not only will you get all the comforting feels with this recipe, but this Broccoli Mac 'n Cheese also comes with long-term health benefits from the fiber, phytonutrients, and healthy fats that replace saturated fat and processed ingredients. This dish is made with whole foods like cashews, nutritional yeast, and miso, and is as creamy and satisfying as the fun mac 'n cheese holiday side you might have enjoyed as a kid.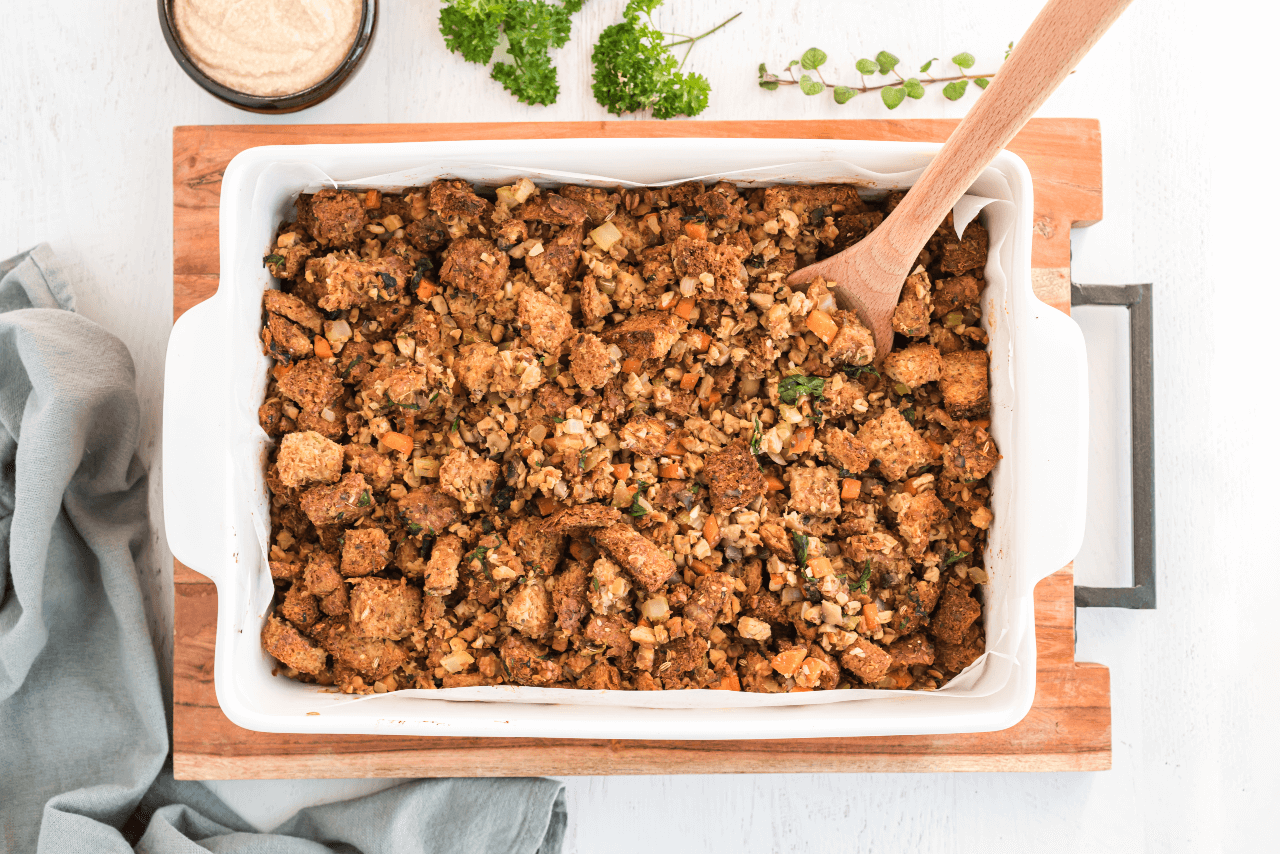 Substituting plant-based foods for meat can lead to enormous health benefits. Research shows that organic soy products may lower LDL cholesterol levels, reduce inflammation, and, in tempeh's case, improve digestive health due to its high fiber content. In this holiday-worthy side dish recipe, tempeh adds a rich texture when cooked with the whole grain bread. And the fennel and other spices give it a delectable, aromatic flavor.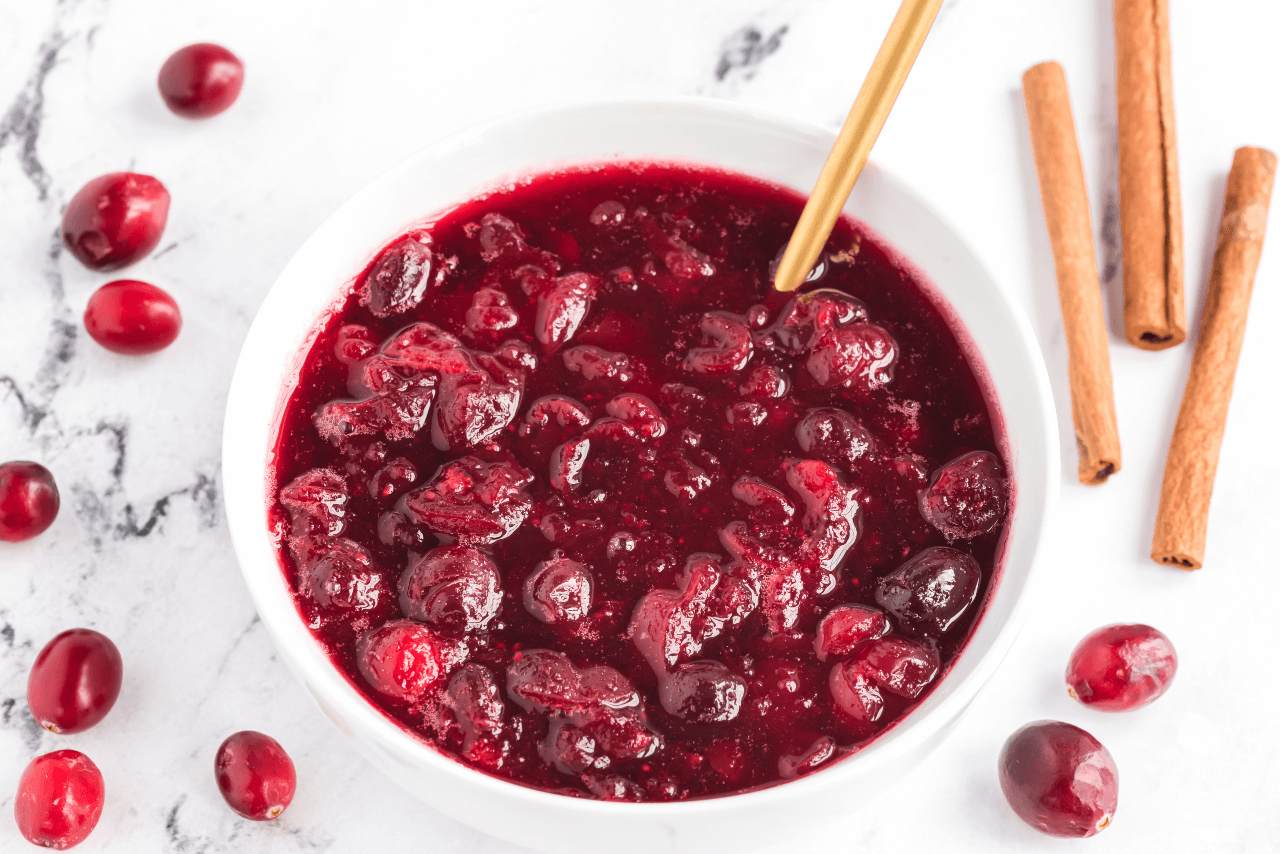 Using whole cranberries, phytonutrient-rich pomegranate juice, and fresh cinnamon and ginger, Pomegranate Cranberry Sauce will change the way you think about cranberry sauce. This sauce side has all the zing of traditional cranberry sauce, plus lots of nutrition from the cranberries, pomegranates, and spices. What's more, no gelatin was necessary to create a sauce that's perfectly thick! (Read: plants are magic all by themselves!)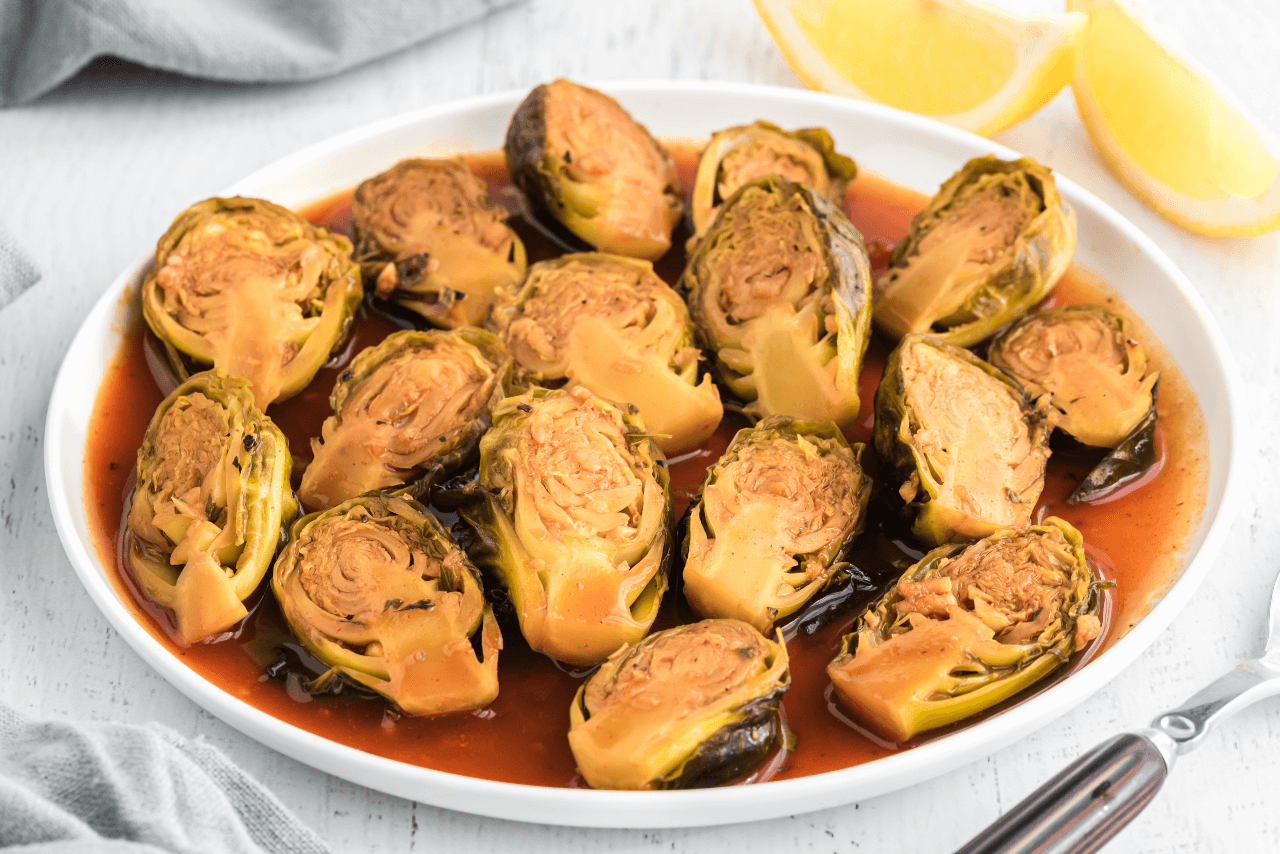 Bright lemon paired with earthy thyme make these Brussels sprouts shine on their own as a holiday side. This simple dish will tempt your taste buds, satisfy your belly, and nourish your body. Pair it with the Mushroom Gravy for an extraordinary holiday side experience that will make a big (plant-based food) imprint on your guests!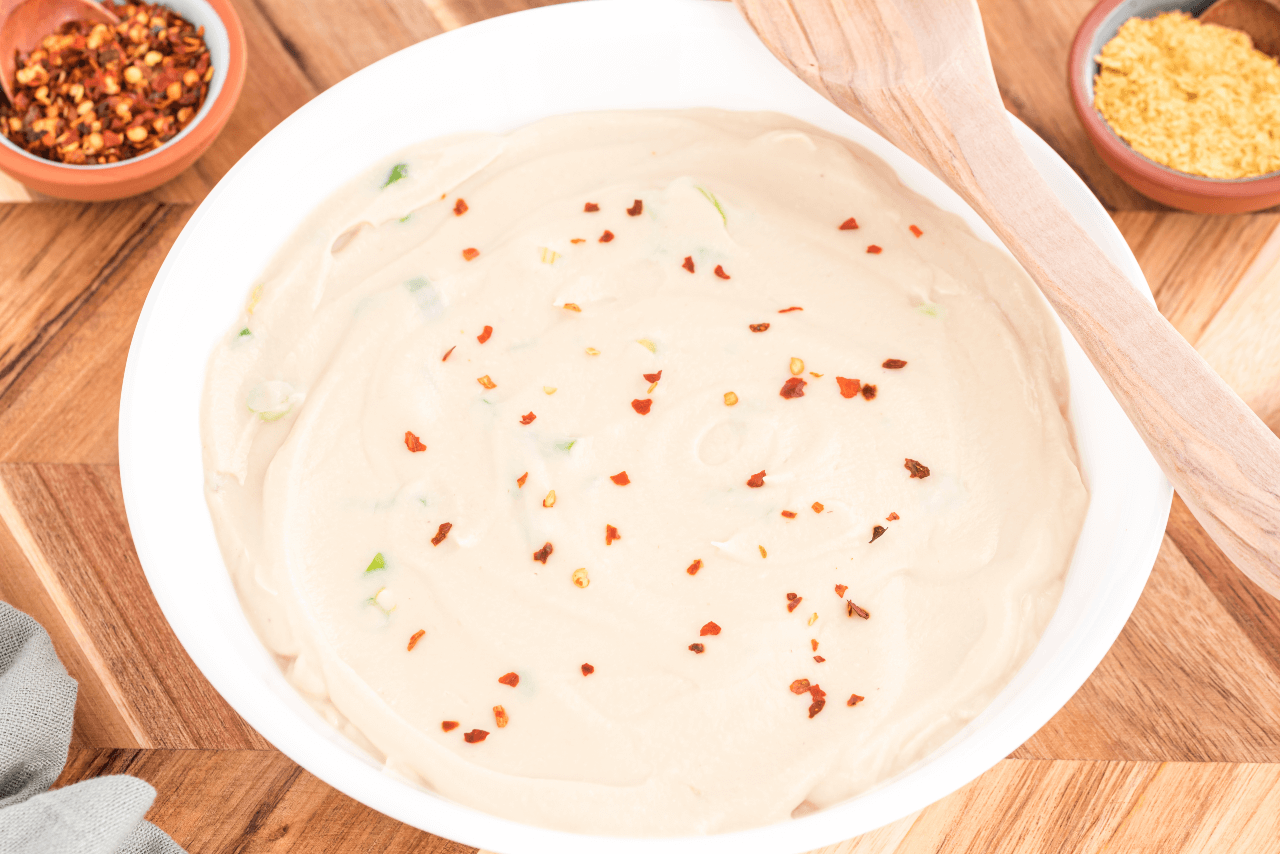 Oh so silky, creamy, and bursting with nutrition, you might want to plan on doubling this batch of cauliflower mash before you head to the grocery store. It's a nice alternative to traditional potato mash and a yummy way to get some cruciferous vegetables onto your holiday dinner table. Make it complete by drizzling Mushroom Gravy on top!
Let Your Holiday Sides Shine
Many people love holiday meals, and side dishes are a big part of that love. There are many to choose from, including some popular side dishes that many of us have come to expect thanks to familial and cultural traditions. But they're not always full of ingredients that are good for us. Luckily, since so many of them are already vegetable-based, we can easily make them healthy additions to our holidays with just a little tweaking. Through substitutions, seasonings, and different combinations, we can turn plant-based holiday sides into enduring and beloved hits.
Tell us in the comments:
What holiday side dishes do you love that you can make healthy this holiday season?
Are there any side dishes you haven't tried but are curious about?
What other holidays do you celebrate and would like to find whole-foods, plant-based recipes to sub for traditional favorites?
Feature image: iStock.com/AlexRaths
Read Next: