What's going on with food prices these days? You may have noticed that your food bill is dramatically higher than it was a few years ago. And it's not just you. Food is more expensive pretty much everywhere, and the jump has been staggering.
According to economists (who, it seems to me, are a lot better at explaining the past than predicting the future), this massive food inflation is actually caused by a perfect storm of rising demand and lower supply — both intensified by several calamities (like droughts, floods, wars, and knock-on effects of the COVID-19 pandemic) — as well as rising costs for fuel and fertilizer.
For perspective, food prices have typically been rising by about 2% a year for a long time. But from 2021 to 2022, they went up by an average of 11%. And while things seem to have calmed down a bit since then, it's still easy to get sticker shock any time you visit a cash register.
Even if you're not paying more outright, you might be paying more in subtle ways. The food industry has recently implemented a tactic known as "shrinkflation," whereby they offer the same product for the same price — in a smaller quantity, thus avoiding the appearance of higher prices. ("Hey, this is one expensive cornflake!")
So why exactly have food prices gone up so much? Why do some foods always seem to cost more (or less) than others? And what can you, as a consumer, do about it?
What Influences Food Prices
Did I mention that I'm not an economist? That might be good news here because I'm going to try to simplify the issue of food pricing. There are a few major factors that always influence food pricing. These include how much it costs to produce the food (including the cost of labor for everyone involved in growing and processing it), the cost of transportation and distribution, good old supply and demand, and global trade policies.
Why have food prices gone up so much in the last few years? Three factors stand out, in particular: the lingering effects of the COVID-19 pandemic, the war in Ukraine, and the intensifying climate crisis.
The COVID-19 Pandemic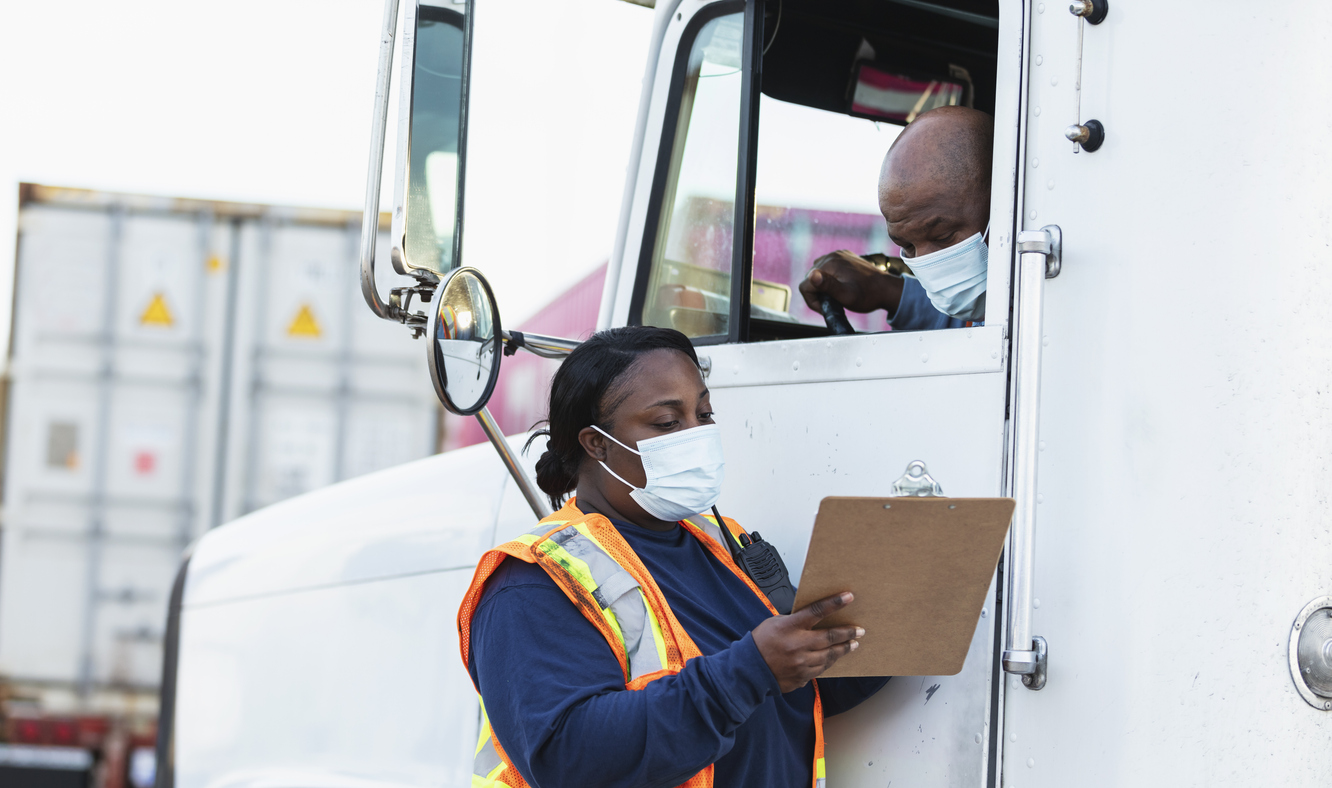 Starting in 2020, the pandemic disrupted nearly every link in the food supply chain. The food processing sector was hit particularly hard, with COVID-19 outbreaks racing through the workforce, due to many people working in close, inadequately ventilated quarters. And the increase in worker turnover, in addition to new COVID protocols, further increased food production costs.
The same labor shortages affected the shipping industry, causing delays and increasing competition for limited shipping space. This led to rising transportation costs. It also increased the price of labor: In order to attract workers, companies had to increase wages, a cost they largely passed directly on to consumers.
As many people shifted their food spending from restaurants to grocery stores, suppliers could not keep up with the change in demand, resulting in massive food waste that effectively decreased supply.
And while 2020 is in the rearview mirror, there's a funny thing about economics. When prices go up, they rarely come down again. So in some ways, we're still feeling the effects of the price increases that started in 2020. And now, some additional factors have intensified the situation.
The War in Ukraine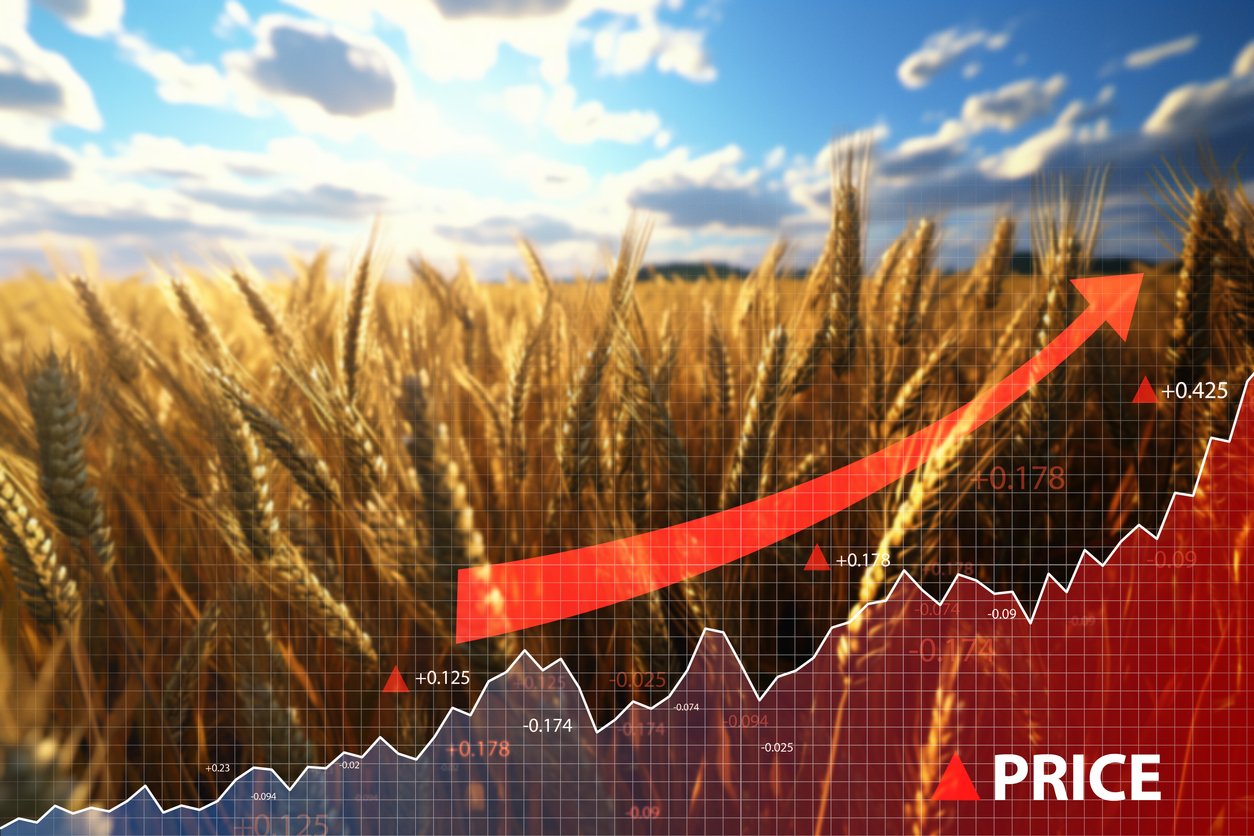 Before the war, Russia and Ukraine were among the largest wheat producers in the world, together accounting for 30% of all exports — and a staggering 12% of all agricultural calories traded on earth. Both production and export have dropped dramatically due to the war.
Russia set up blockades of Ukrainian food exports in the Black Sea, stranding food in ports and creating global shortages. Western countries responded with sanctions against Russian grain exports, intensifying those shortages.
In addition to embargoes on food, the West has also implemented partial bans on Russian exports. These have included oil and gas, which have increased the energy costs associated with food production around the world.
Another blockaded product is fertilizer. As Russia is a major exporter of synthetic fertilizers, accounting for almost 30% of all exports globally, fertilizer prices have also been soaring — impacting farmers and, therefore, food prices.
Increasing Climate Chaos and Disasters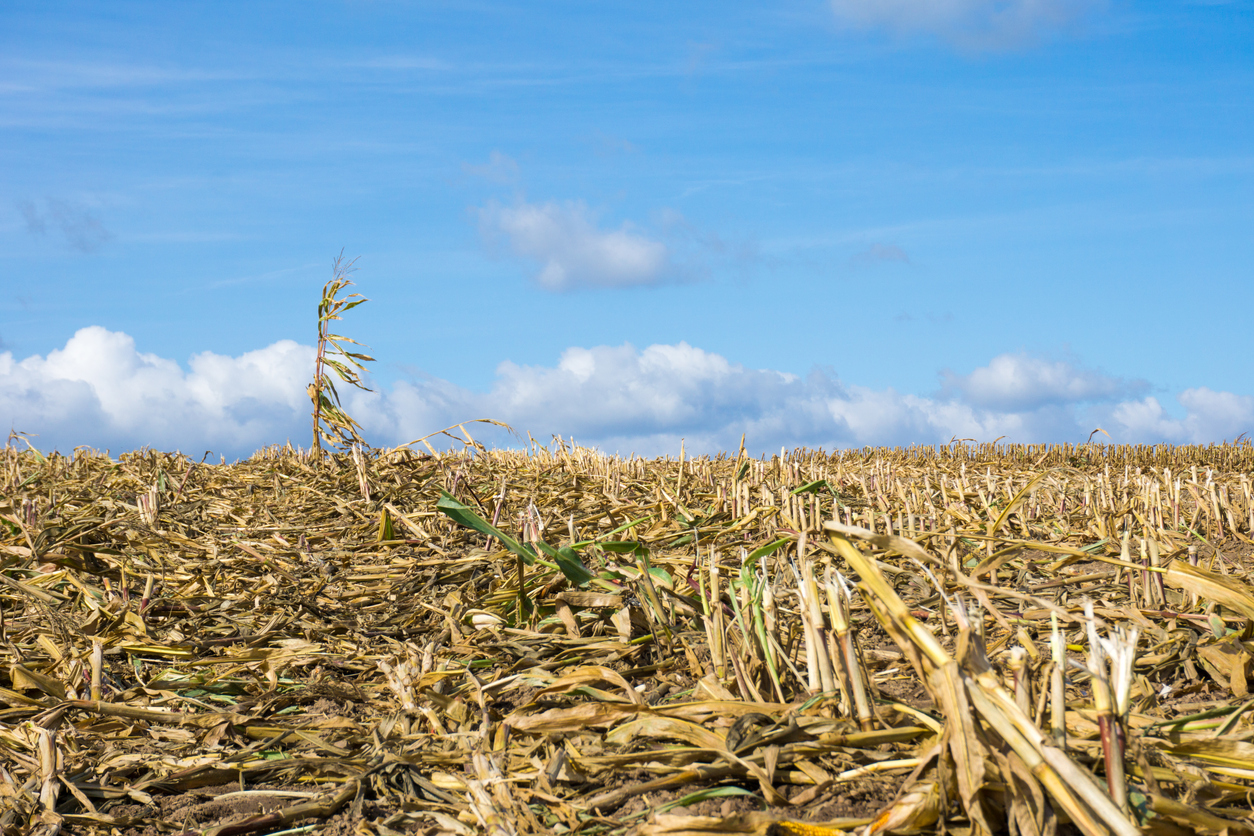 As temperatures continue to rise, crops are sustaining damage from excess heat. And as precipitation patterns change, droughts and flooding (sometimes alternating in the same place) also prevent crops from thriving. This can harm crops by eroding soil, depleting soil nutrients, and increasing runoff.
No farmer wants to try to coax crops out of the ground in conditions of extreme and prolonged drought. As more and more of the arable land on Earth suffers under multiyear drought, farmers are increasingly relying on groundwater, which they're depleting at an alarming rate.
Additionally, rising temperatures increase pest populations and sometimes allow new pests to take up residence in regions that had previously been inhospitable for them. Temperature shifts can also cause a mismatch in pollination cycles, so the "good" bugs can't do their jobs — leading to low pollination rates or delayed pollination.
One more disastrous effect of a warming planet is the danger to agricultural workers. More and more of them are suffering from the effects of extreme heat as they toil in parched fields. The National Institutes of Health tells us that farmworkers are 35 times more likely to die of heat exposure than workers in other industries. As conditions become less hospitable, it can be harder for farm owners to find the skilled laborers they need to get their fields planted and harvested. And dynamics in US immigration policy have contributed to a shortage of these workers.
As the planet continues to overheat, and as groundwater gets depleted and droughts and floods intensify, food prices are expected to continue to increase in the coming decades.
Why Do Some Foods Always Cost More (or Less)?
Governmental policies cause some foods to be more expensive than they would be otherwise — while others are made artificially cheaper. To see this in action, let's look at a category of foods whose price is inflated (organic foods) and another whose price is deflated (grains and the products derived from grains).
Organic and Healthy Food Costs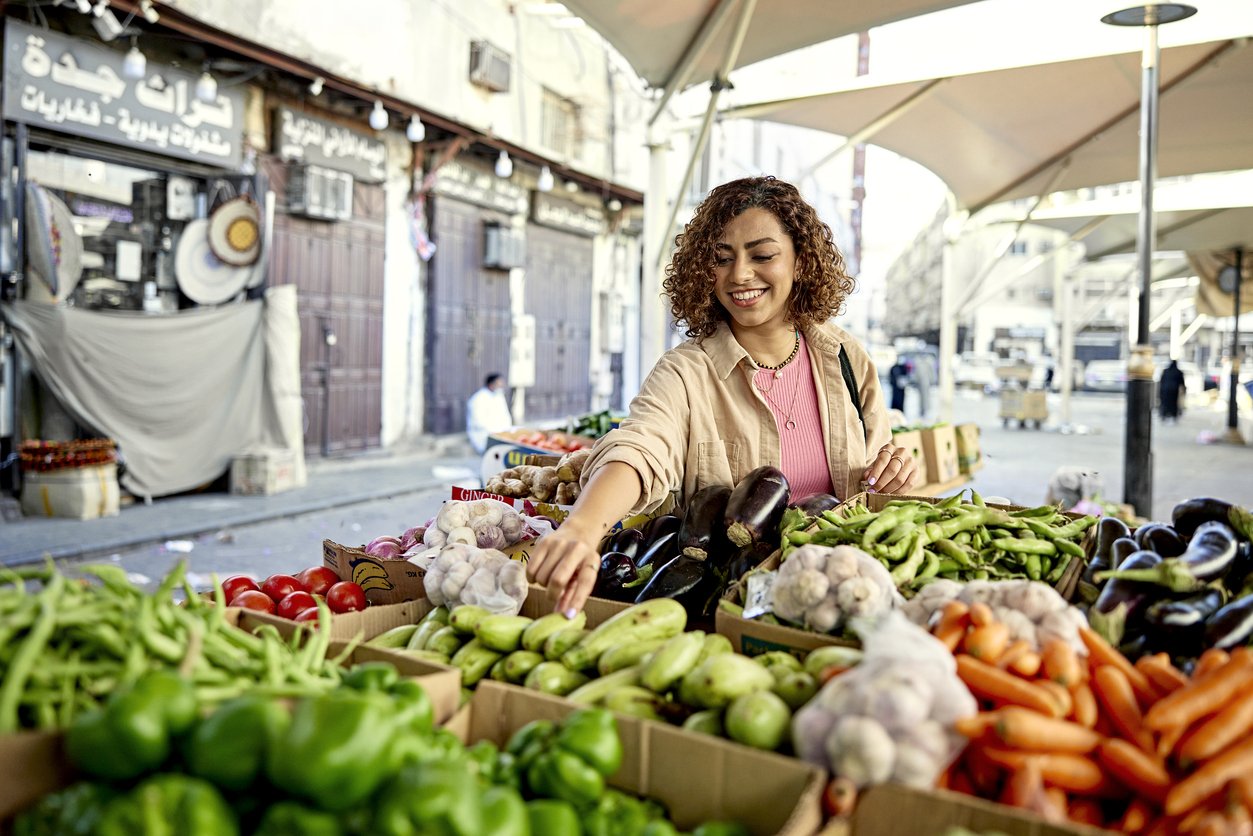 Organic foods are more expensive than their "conventional" counterparts for several reasons. For one, organic food typically costs more to produce because the process is more labor-intensive than large-scale industrial agricultural methods.
Supply and demand play a role here as well. There's a much smaller supply of organic food than nonorganic, even though demand for organic foods has more than doubled in the past 10 years. While this demand has caught the attention of some farmers who have decided to convert part or all of their operations to organic methods, this process takes time. In the meanwhile, prices continue to rise as demand grows, but supply lags.
There's also a policy choice that makes organic food more expensive, which is that organic certification is costly, and getting that certification can be time-consuming. Organic farmers must keep extensive records and pay for organic certification, while farms that use synthetic pesticides don't have to do either.
Another reason for organic's higher prices has to do with the concept of "externalities" — that is, costs that arguably should be included in the market price but aren't.
For example, what are the true costs of topsoil erosion, pesticide exposure for farmworkers and consumers, water and air pollution, or of the routine use of antibiotics in modern factory farms? If these were factored in, we might find that organic food would cost less, not more, than its conventional counterparts.
The fact is that organically grown foods tend to be better for environmental protection and carbon sequestration, deliver higher standards for animal welfare, and contribute to a safer and healthier food supply.
But consumers still have to pay more, and sometimes a lot more, to purchase foods that are grown organically.
Despite this, there are still some compelling advantages to go organic if you can afford to do so. And if you can't, then you might want to soak your produce in a dab of baking soda to help rid it of pesticide exposure (for our article on what works best, click here).
Government Subsidies
The US government provides agricultural subsidies — monetary payments and other types of support — to farmers or agribusinesses. This ensures that farmers receive a minimum price for their crops while also incentivizing overproduction and inflated production costs. That way, subsidized foods and products made from them appear cheaper than nonsubsidized foods.
Generally, only the largest producers can take advantage of farm subsidies. According to a report from the Environmental Working Group, between 1995 and 2021, the top 10% of all US farm subsidy recipients received almost 80% of all subsidies, while the bottom 80% got less than 10%.
The five major "program" commodities are corn, soybeans, wheat, cotton, and rice.
Most soybeans and corn are produced by massive monocrop farms rather than small family enterprises. A lot of this subsidized corn and soy is fed to livestock, which artificially lowers the price of animal-derived foods produced on factory farms. All told, the US federal government spends $38 billion every year subsidizing the meat and dairy industries. Without these subsidies, a pound of hamburger meat could cost $30, rather than the $5 price seen today. But the true cost plays out in its impact on our health, animals, and the environment — and in the form of taxes and expansion of the national debt.
Is it better in Europe? Well, in many ways, it's not. According to a 2019 report from Greenpeace, nearly one-fifth of the EU's entire budget goes to subsidizing the livestock industry.
In effect, these subsidies consistently decrease the price of things like factory-farmed meat, high-fructose corn syrup, white bread, and many of the additives in our food supply — creating a marketplace distortion that makes fruits, vegetables, nuts, seeds, and other healthy staples more expensive in comparison.
To my eyes, it's a bit like we're all being fined for wearing our seatbelts. If we want to do the safer and more responsible thing, we have to pay extra.
What You Can Do About Rising Food Prices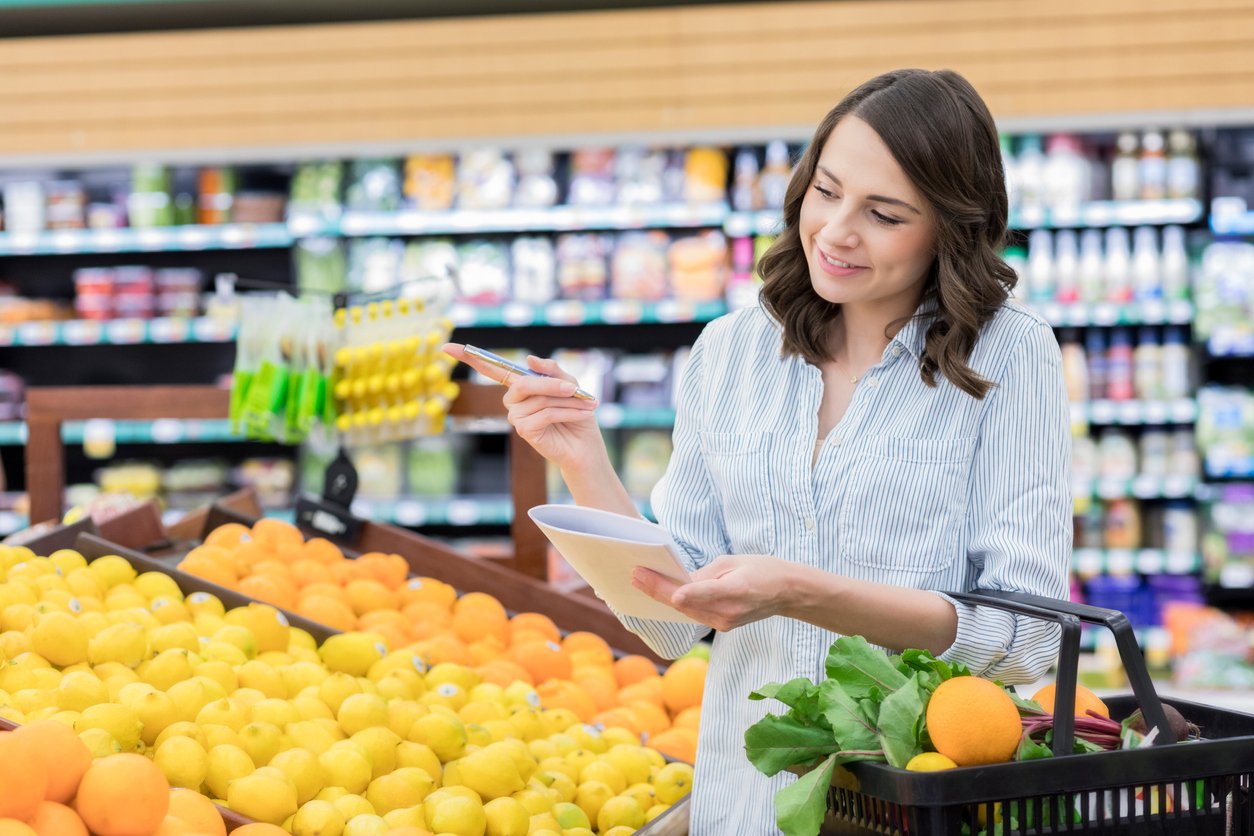 If you're feeling the pinch of rising food prices yourself, there are several strategies that can help you stay within your budget without sacrificing your family's health.
Make a budget and shop from a list to avoid making impulse purchases while at the store. Prioritize nutrient-dense foods over calorie-dense ones. The latter may seem cheaper by the pound or the calorie, but in terms of what foods can do for you (or to you), good nutrition is more economical than impaired functioning or chronic disease. And buy and cook in bulk to save money and time.
Try to shop locally if you can to avoid incentivizing costly supply chains. If you're in the US and use SNAP benefits, keep in mind that you can use them to shop for fresh produce at many farmers markets.
Also, buy organic when you can. If you are in a position financially where you can afford to spend more, you can "vote with your dollars" (or euros or pounds or rupees) to make the system fairer and more accessible to everyone. But if you can't afford the organic price premium, then aim for non-GMO produce items and wash them thoroughly to reduce your pesticide exposure as much as possible.
If you have to choose which fruits and veggies to buy organic, check out the Environmental Working Group's Dirty Dozen and Clean 15. Choose organic members of the Dirty Dozen club, and don't sweat nonorganic Clean 15 items.
Frozen fruits and vegetables can sometimes be more affordable than fresh ones, and they contain abundant nutrition.
And reducing your consumption of animal products can not only help feed the world's population because we aren't cycling our crops through animals (a process that wastes at least 9 out of every 10 calories, depending on the crop and the animal eating it), but it can also lead to reductions in costly greenhouse gas emissions, too. Plus, beans tend to be a lot less costly than beef (to animals, the environment, and your wallet, too).
Food Pricing Is Complex, But Healthy Eating Shouldn't Be
The recent surge in food prices has highlighted the intricate web of factors influencing the cost of our food. From labor shortages and technology costs to climate change and war, the forces at play are vast and interconnected.
But there are ways to navigate these challenging times. By adopting conscious strategies, we can mitigate the impact of rising food prices on our wallets and well-being. Through awareness and mindful decision-making, we can not only do right for our health, but we can also contribute to a more healthy, sustainable, and equitable food system.
Tell us in the comments:
What foods that you buy frequently have gone up the most in price recently?
Have you made any changes or substitutions because of food price inflation?
Which cost-saving strategies could you try?
Featured Image: iStock.com/Ilija Erceg
Read Next: