Probiotics and prebiotics: What's the difference? And how do they work together? Learn what you need to know to achieve better digestion, improved immune response, and a host of other health benefits. Also, see which foods naturally have probiotics and prebiotics and whether or not you might need a supplement.
---
You've probably heard of probiotics, but what about prebiotics?
The names may be similar, but they each play different (and complementary) roles for your gut health.
If you want to heal your gut or keep it happy, you'll see why getting enough of both probiotics and prebiotics is necessary — and why getting enough of these natural food components effects much more than your digestion.
Probiotics and Prebiotics: The Good Guys in Your Gut and the Food that Feeds Them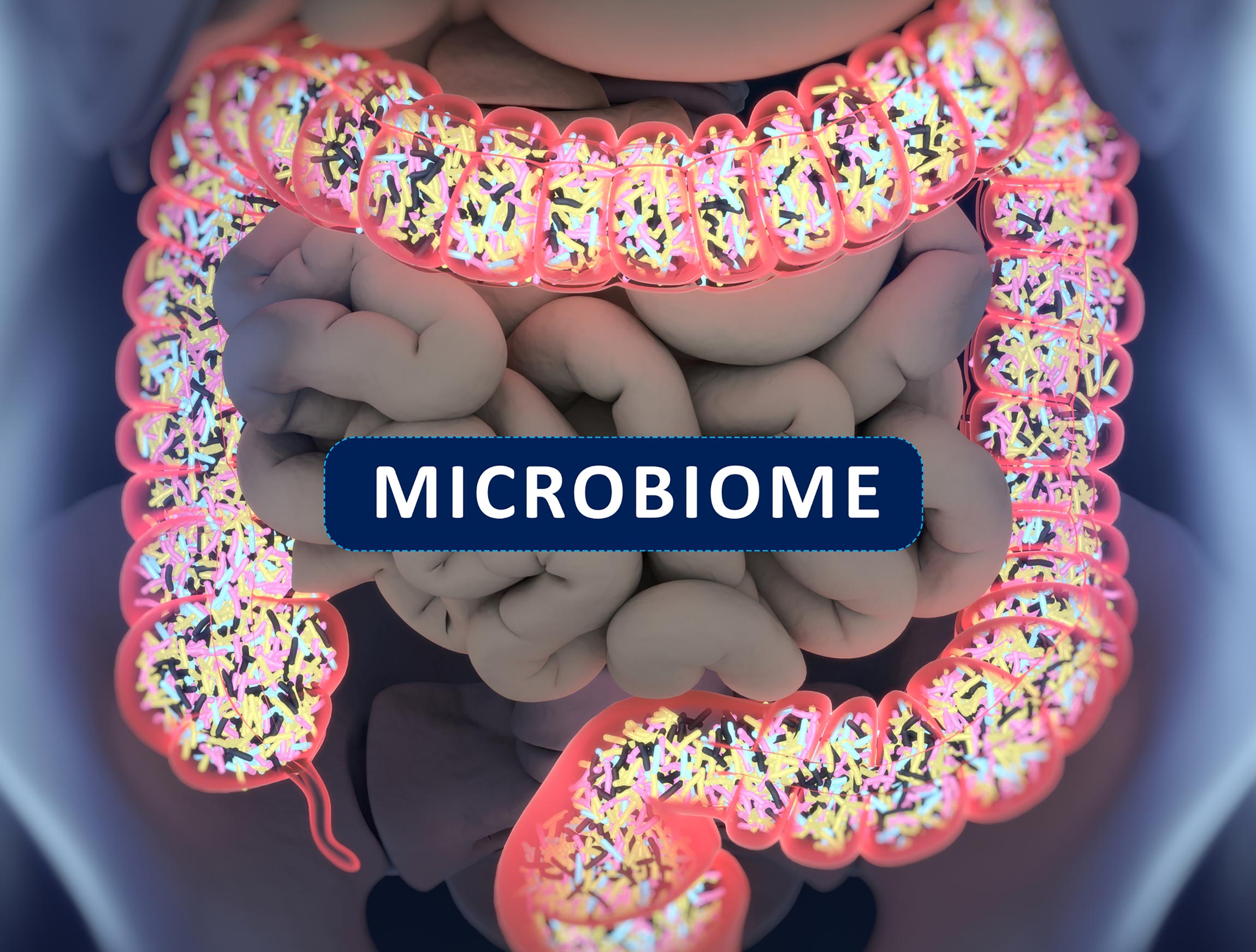 Probiotics are the good bacteria living in your gut. (You have both good and bad bacteria in your body, and a balance is necessary for a healthy gut.)
Probiotics help you in a variety of ways:
They break down and digest food.
They support overall gut health.
They ensure the immune system works well.
Prebiotics are the food for the good bacteria. They come from the non-digestible fiber in certain plant-based foods. With names such as oligosaccharides, galactooligosaccharide, and inulin, they stimulate the growth and activity of your body's beneficial bacteria (probiotics). All prebiotics are fiber, but not all fiber is prebiotic.
You need both probiotics and prebiotics. They work together to support your microbiome — the community of trillions of bacteria in your body that help it function properly.
It's a synergistic relationship. Without prebiotics as fuel, probiotics would starve — leaving you open to a host of problems, such as leaky gut, a compromised immune system, and constipation. And with no probiotics around to eat them, prebiotics would be of little value to your gut.
Probiotic Benefits: What These Friendly Bacteria Can Do for You
Some of the health benefits that science is discovering about probiotics include:
Probiotic Foods: Which Foods Are The Best Sources?
A variety of plant-based foods, particularly sour and fermented foods, contain beneficial, probiotic bacteria.
Some of the best probiotic foods include:
Sauerkraut: A form of fermented cabbage, sauerkraut is full of probiotics created during the fermentation process. Freshly fermented is best, as it maintains the most nutrient density.
Kimchi: This traditional Korean food is made using fermentation with cabbage and other veggies.
Tempeh: A fermented soybean product that's high in both protein and probiotics.
Miso: A staple in Japanese cuisine, miso paste is commonly used as a base for soups and as a flavoring in many dishes. While rich in probiotics, it's also high in sodium so it may be best used in moderation.
Natto: An unusual food with a unique texture and flavor, Natto is made from fermented soybeans and is rich in probiotics.
Kefir: A cultured, probiotic food typically made with cow's milk. To avoid the negative health effects of dairy, you can opt for coconut or water-based versions instead.
Yogurt: To stay plant-based, choose non-dairy varieties, which can also have probiotics. Steer clear of sweetened varieties because sugars can be bad for your digestive health.
Pickled vegetables: While cucumbers might be the most popular option, any kind of pickled veggie can provide probiotics as long as they're unpasteurized. However, you may want to keep consumption of these relatively low, as they're also high in sodium.
A couple more food tips: Eating a variety of probiotic foods will help you get the most benefits and the maximum number of probiotic strains.
Also, cooking does reduce or kill the probiotics, but some scientific research is showing that heat-killed probiotics are still beneficial. So while eating probiotic foods raw is best, cooking them doesn't necessarily mean you won't get their benefits.
Prebiotic Benefits: What They Can Do for You
Other than serving as nutrition for probiotics, supporting your gut health, and enhancing your immune system — prebiotics have additional benefits when you consume them.
Some of the health benefits of prebiotics include:
Prebiotic Foods: Which Foods Are The Best Sources?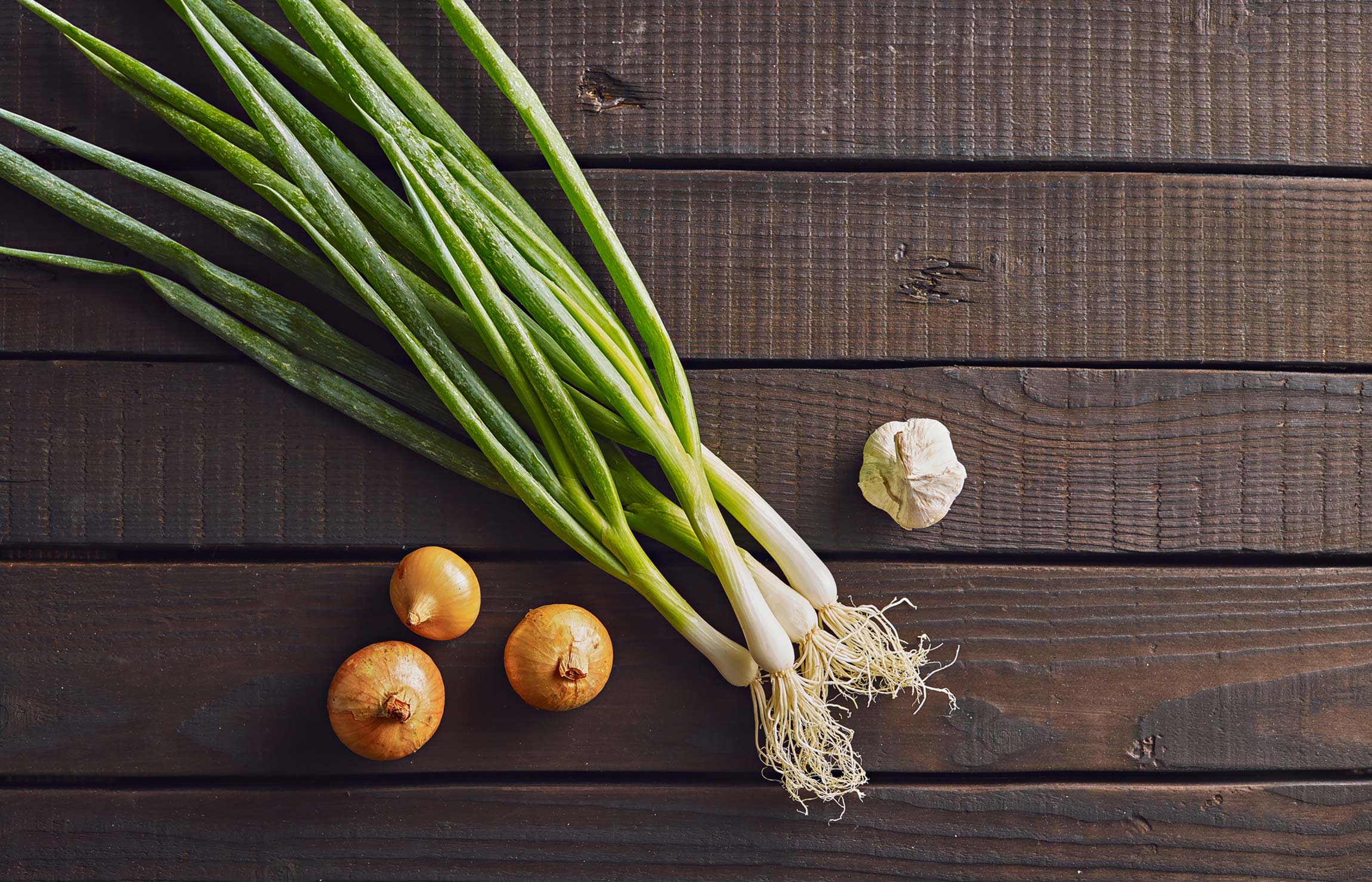 Prebiotics are specific forms of dietary fiber that feed the good bacteria or probiotics.
To keep your probiotics going strong, some of the best prebiotic foods to eat include:
Jicama: Also known as a Mexican yam bean or a Mexican turnip, jicama is a root vegetable that contains the prebiotic fiber inulin.
Chicory root: Chicory root is the root of the chicory vegetable. (The endive is the leafy part.) Some people use it as a coffee substitute because it has a deep, dark flavor when roasted. Raw chicory root is one of the best prebiotic food sources because it's 65% fiber.
Acacia gum: Also known as acacia fiber, you can stir the powder in water and drink it, or take it as a supplement. Amazingly, it has even more fiber than chicory root — it's 86% fiber, and one of the most potent prebiotics on the planet!
Jerusalem Artichokes: These potato-like tubers are high in inulin. You can consume Jerusalem artichokes in raw, cooked, or powdered form.
Garlic: Garlic contains inulin and another prebiotic, fructooligosaccharides (FOS). In order to reap its full benefits, consume foods with raw garlic as an ingredient, such as hummus or salsa.
Onions: You can eat this kitchen staple raw or cooked to get its prebiotic benefits.
Leeks: Members of the Allium family (along with garlic, onions, shallots, chives, and scallions), onions contain about 16% inulin.
Dandelion greens: These abundant, backyard greens are 25% prebiotic fiber. You can eat them raw in salads or sautee them for use in various cooked dishes.
Leafy greens: In case you need another reason to eat them, researchers discovered that leafy greens, such as spinach, have abundant prebiotics.
Asparagus: Eating asparagus raw is best to get its prebiotic benefits. Try chopping it up in a salad. Or if the texture is too tough, you can lightly steam it or even ferment it.
Legumes: Legumes, such as beans, lentils, and chickpeas, are packed with oligosaccharides, a type of prebiotic.
Bananas: Bananas are known to soothe the gut naturally and reduce bloating. For the greatest probiotic effect, choose under-ripe bananas.
Note: Consuming prebiotic vegetables raw is often optimal because it helps preserve their fiber content.
Should You Take Probiotic Supplements?
Do you need to take supplements to get all the probiotics your need?
Food Revolution expert Dr. Joel Fuhrman says: "If you are in good health and are consuming a healthful plant-based diet you don't necessarily need to take probiotics."
So, if you're eating prebiotic and probiotic foods every day that are good for gut health — you may not need a supplement.
Why You Might Want to Take A Probiotic Supplement
You might want to take a probiotic supplement for these reasons:
When taking antibiotics
To improve your gut health
If you're stressed or traveling,
To improve your immune function and when sick with a cold or flu, or
To treat health conditions, such as irritable bowel syndrome, diarrhea, colitis, acne, and eczema
What to Look for in A Probiotic Supplement
When selecting a probiotic supplement, there are a couple of things you should consider.
First, probiotic options vary widely. According to a 2010 study published in the American Journal of Health-System Pharmacy, there is no consensus on how many microorganisms are necessary to achieve health benefits, but "a probiotic should typically contain several billion microorganisms to increase the chance that adequate gut colonization will occur."
Colony-forming units (CFU) are the number of active cultures in a probiotic. Try to choose a formula that includes CFUs in the billions. And generally, the more, the better. It's also good to choose a probiotic with a broad spectrum of strains since they work best as a team.
Remember: You need to refrigerate live probiotics. Shelf-stable (freeze-dried) probiotics do not require refrigeration. However, both will have expiration dates, so be sure to stay aware of that while you're taking them.
How To Get The Most from Your Probiotic Supplement
You should know that probiotic supplements don't always work.
In fact, the vast majority of probiotic bacteria are active and effective in the lower portions of the gastrointestinal (GI) tract, which means these bacteria must survive your highly acidic stomach environment. So how can you keep the probiotics intact?
In a 2011 study published in Beneficial Microbes, researchers looked at whether probiotic supplements were better when swallowed on an empty stomach or with a meal.
The researchers found that probiotic bacteria had the highest rates of survival when taken within 30 minutes before or simultaneously with a meal or drink that contained some fat.
Can You Take Prebiotics and Probiotics Together?
You can eat prebiotic and probiotic foods together or separately, as long as you're eating a variety of both to reap all the benefits.
But combining probiotic foods and prebiotic foods may be the best way to get all the synergistic effects of these beneficial components. The combination is called synbiotic — a word that was first coined for use in supplements but is also used for food.
For example, to achieve synbiotic eating, you might eat:
Beans and pickled veggies
Pickled asparagus
Sauerkraut with raw onions
Jerusalem artichokes with miso
Prebiotic and Probiotic Side Effects
Because probiotics work to make your digestive system more effective, some people do notice increased gas and bloating when first increasing consumption. You may want to ease into increasing your probiotic intake slowly and pay attention to any side effects.
There can also be risks for patients with compromised immune systems so you may want to consult with your doctor before starting any supplements.
Otherwise, however, negative effects tend to be rare. A 2016 paper published in the journal Nutrients concluded that both prebiotics and probiotics have a "relatively low capacity to cause adverse effects."
Power Your Gut (and Your Overall Well-being) with Probiotics and Prebiotics
Both probiotics and prebiotics are essential to the health of your gut, your brain, and your entire body. As you add them to your daily meals, your belly, and your body will thank you for the rest of your life.
Tell us in the comments:
Does this help you understand probiotics and prebiotics?

What is your experience with probiotics and prebiotics?

What are your favorite ways to get them?