A California jury ordered Monsanto to pay a terminally ill groundskeeper $289 million. Learn why this Monsanto lawsuit matters for you and how you can take action to help create safer communities.
---
On August 10th, 2018, Dewayne Johnson, a 46-year-old man facing a terminal non-Hodgkin's lymphoma diagnosis, won a massive victory in a landmark case.
Johnson had used Monsanto's Roundup up to 30 times per year while working as a groundskeeper in a California school district. The California jury determined that the weed killer caused Mr. Johnson's cancer and that the pesticide-maker failed to warn him of the health hazards from his exposure.
The jury ordered Monsanto (which merged with Bayer in June 2018 to create an enormous agrochemical and pharmaceutical company) to pay Mr. Johnson a total of $289 million. (Editor's Note: Later reduced to $78.5 million by a San Francisco judge in October 2018.)
Dewayne Johnson vs. Monsanto: Why Monsanto Lost
This case was particularly noteworthy because the judge allowed Johnson's team to present scientific arguments about what caused his cancer, as well as claims that Monsanto suppressed evidence that showed the risks of its weed-killing products.
During the extensive trial, the plaintiff's attorneys brought forward internal emails from Monsanto executives. The emails demonstrated how the corporation repeatedly ignored experts' warnings, sought favorable scientific analyses, and helped "ghostwrite" research that encouraged continued usage.
The jury found Monsanto to be responsible for "negligent failure" and declared that the company knew or should have known that its product was "dangerous."
What Happens Now That There's a Verdict?
Monsanto, of course, disagreed with the ruling and plans to appeal. It will likely be years before a final settlement is reached.
And it seems unlikely that Dewayne Johnson will live long enough to receive any money because doctors have told him he only has months to live. However, the husband and father of three said he hopes his suffering will not be in vain. He also hopes labels will change so that, in the future, people like him won't be left to risk their lives without a warning if they're using a product that causes cancer in humans.
As Monsanto's new owner, Bayer might be having some mixed feelings about its recent $66 billion purchase. The company, which plans to discontinue use of the Monsanto name, is not only acquiring all of Monsanto's assets but also its liabilities. The day after the August 10th ruling, Bayer's stock price dropped by 12%.
With the precedent of this court case, the burden is now on Monsanto / Bayer to prove that Roundup is safe.
Since they have still failed to do so unequivocally, Mr. Johnson's case was only the beginning.
In fact, there are now more than 42,700 lawsuits like Mr. Johnson's that are currently moving through the courts. (Editor's Note: Up from 8,000 at the original time of this article's publication.)
Can the company successfully defend and appeal all of them? Only time will tell. As of January 2020, they have postponed two major cases to allow more time for talks of settlement. Rumor has it they may eventually buy themselves out of all future litigation with a settlement reaching into the $8-12 billion range.
To see an updated schedule of Monsanto/Bayer Roundup trials, click here.
Monsanto Defends the Safety of Its Products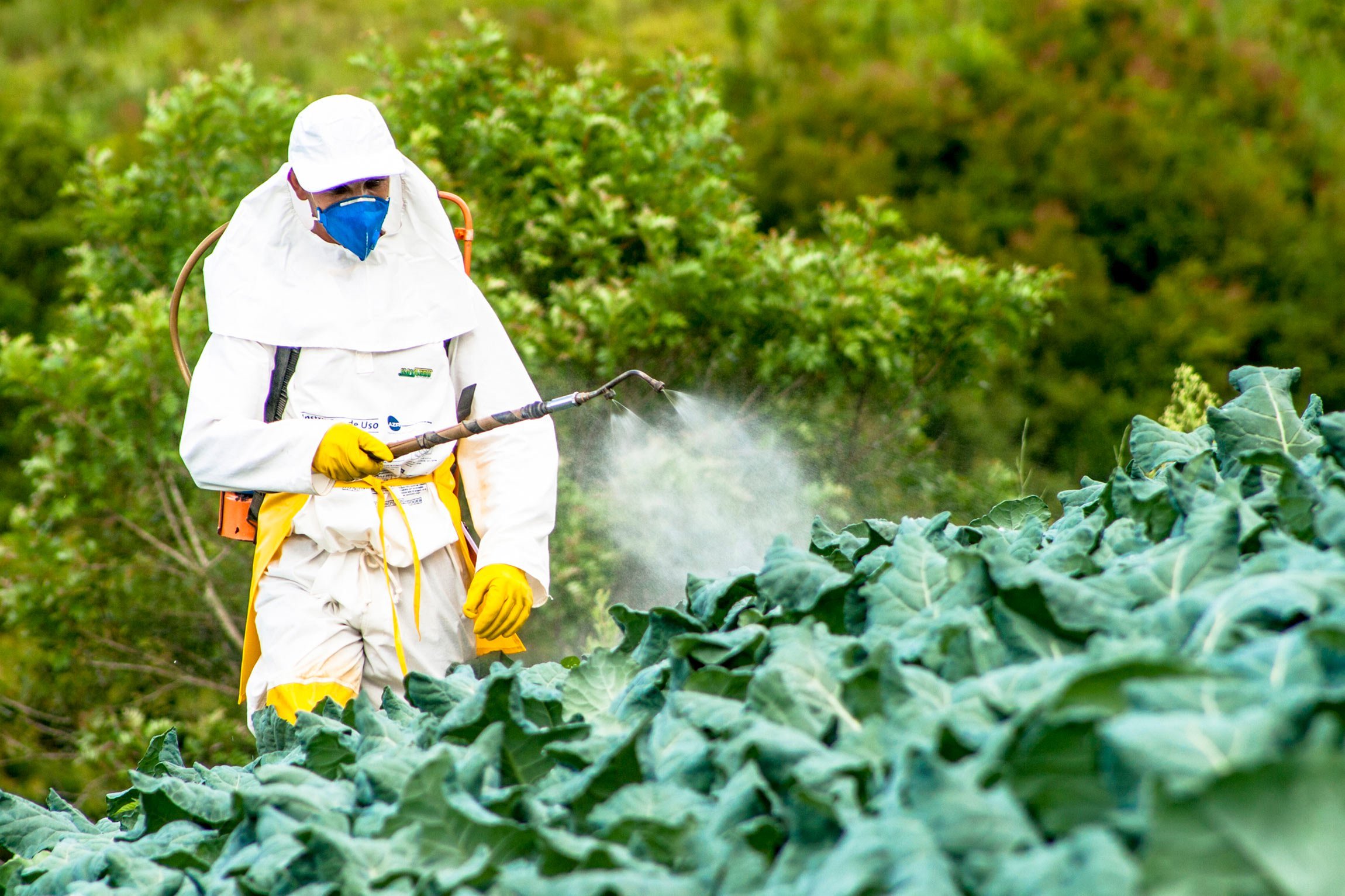 Following the trial, Monsanto vice president Scott Partridge reaffirmed that there was no link between glyphosate (the main active ingredient in Roundup) and cancer.
He declared that the "verdict doesn't change the four-plus decades of safe use and science behind the product."
But the World Health Organization disagrees.
In 2015, the World Health Organization's International Agency for Research on Cancer (IARC) ruled that glyphosate is "probably carcinogenic to humans."
The Shocking Ways Monsanto Fought Back Against the IARC
Glyphosate's maker, Monsanto, didn't like the decision of the IARC and set out to undermine the WHO and its ruling.
As IARC explains and documents:
"Following the classification of glyphosate in March 2015 as probably carcinogenic to humans […] IARC has been the target of an unprecedented number of orchestrated actions by stakeholders seeking to undermine its credibility. In the interest of transparency, IARC has documented some of these instances, and our responses can be found on the Agency's Governance website."
Monsanto, it seems, has crossed major ethical and potentially even legal lines in order to keep its product's reputation from being undermined.
Bloomberg reports that the company "was its own ghostwriter for some safety reviews," and an EPA official reportedly helped Monsanto "kill" another agency's cancer study.
An investigation in Le Monde details Monsanto's effort "to destroy the United Nations' cancer agency by any means possible" to save glyphosate.
Reporter, 2018 Food Revolution Summit speaker, and former Reuters senior correspondent, Carey Gillam writes:
"Monsanto and its chemical industry allies have spent decades actively working to confuse and deceive consumers, farmers, regulators, and lawmakers about the risks associated with glyphosate-based herbicides. As they've suppressed the risks, they've trumpeted the rewards and pushed use of this weed killer to historically high levels.
The evidence that has come to light from Monsanto's own internal documents, combined with data and documents from regulatory agencies, could not be more clear: It is time for public officials across the globe to act to protect public health and not corporate profits."
How Much Roundup Is Used on Our Food?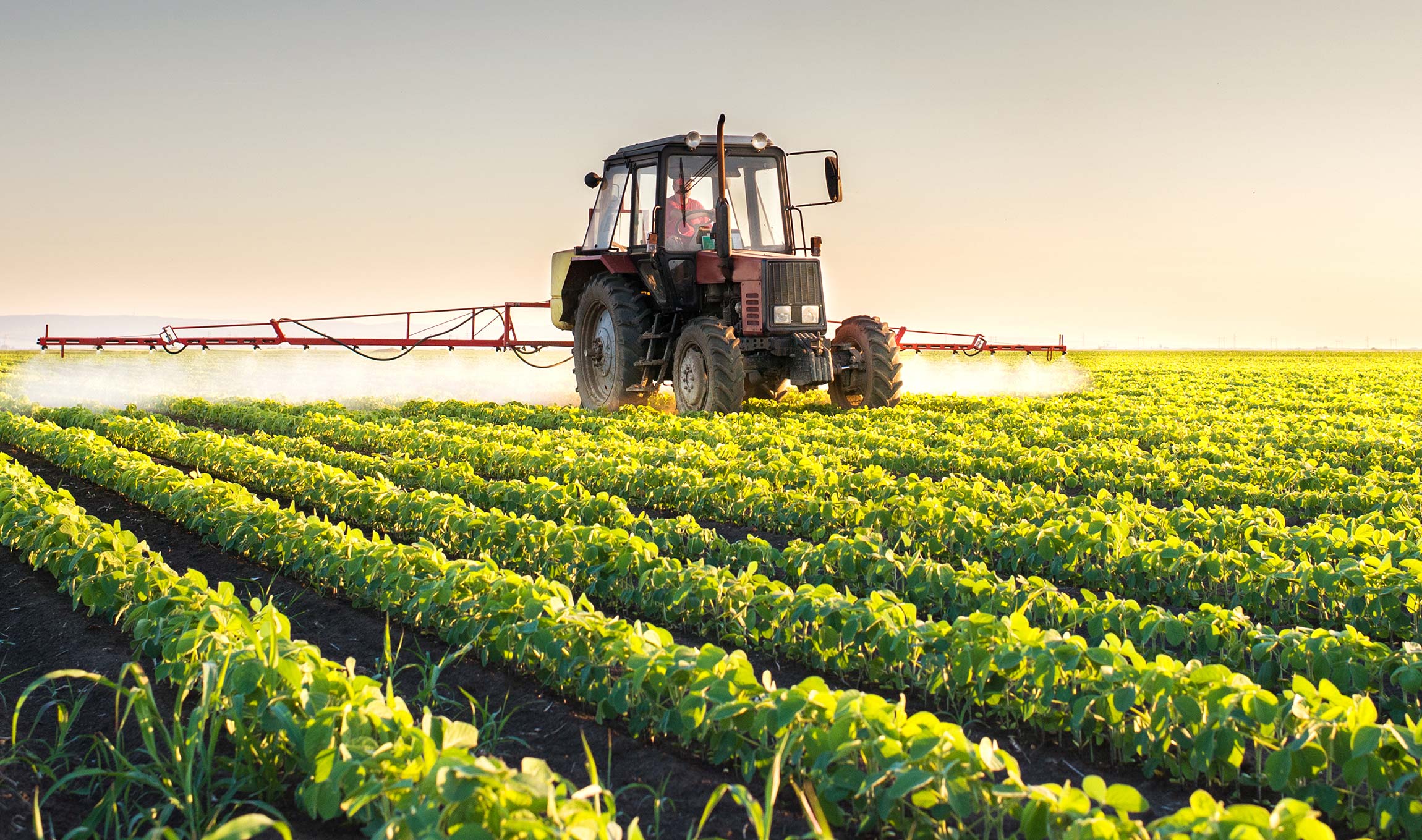 Monsanto has come up with (and Bayer is inheriting) a fairly ingenious business model.
The company genetically engineers seeds that are resistant to its famed herbicide, Roundup. This means farmers growing Roundup-resistant crops can spray their fields with this chemical, and the weeds will die — but the crops will not.
Before the invention of genetically engineered Roundup Ready seeds, no one ever consumed weed killer, because no one ever sprayed these toxic chemicals on food crops. To do so would have killed the plants.
But now, thanks to genetic engineering, Roundup is being sprayed directly on food crops destined for human consumption.
This method has created a historically unprecedented reality: The vast majority of us are now eating weed killer on a daily basis.
And the amounts are enormous. In 1987, the United States was using 11 million pounds of Roundup. Today, the United States applies nearly 300 million pounds of Roundup each year.
This chemical is also being sprayed on 89% of U.S. corn crops and 94% of soybeans.
Worldwide, there have been 9.4 million tons of Roundup used on fields growing our food. That's more than two pounds for every single human on Earth!
On August 15th, Environmental Working Group released results of a report finding elevated levels of glyphosate in 31 out of 45 breakfast cereal samples tested. The contaminated samples included Cheerios, Quaker Oats, and other breakfast foods that could increase cancer risk for children.
Dr. Jennifer Lowry, head of the Council on Environmental Health for the American Academy of Pediatrics, said she was "shocked […] We don't know a lot about the effects of glyphosate on children, and essentially we're just throwing it at them."
How To Avoid GMOs and Glyphosate in Your Food
Organically grown foods are, by definition, non-GMO and grown without the use of glyphosate. So if you want to avoid GMOs and glyphosate, choosing organic is more important than ever.
(Find out more about the difference between non-GMO and organic food labels here.)
But not everyone can afford to go organic. If that's the case for you, it may be comforting to know that most fruits and vegetable are still not being genetically engineered or sprayed with glyphosate. Also, it can help to know which non-organic foods are likely to contain them.
The major crops that are genetically modified are:
Corn, much of which is fed to livestock and used for ethanol for our cars but is also used in many refined foods
Soy, also often turned into animal feed, though much of it is processed and eaten by people in the form of refined foods
Sugar beets, which supply about half the sugar in the U.S., and almost all of which are genetically modified (though cane sugar is not genetically modified)
Canola, mostly used for canola oil
Alfalfa, used primarily as animal feed, and
Cotton, mostly used for clothing as well as for cottonseed oil
But keep in mind that corn and soy, in particular, are used as the raw ingredients for all sorts of food additives.
These include:
Aspartame, sodium ascorbate, and vitamin C,
Citric acid, sodium citrate, ethanol, and natural flavorings,
Artificial flavorings, high fructose corn syrup, and hydrolyzed vegetable protein,
Lactic acid, maltodextrin, monosodium glutamate, and
Sucralose, textured vegetable protein (also known as TVP), and xanthan gum.
If a product isn't certified organic or certified non-GMO, and if it has more than a few ingredients, there's a pretty good chance that it contains GMOs.
And now, some new GMO crops are beginning to be grown more widely, including Hawaiian papayas. Some Canadian farmed salmon is genetically engineered, though it only makes up a relatively small portion of the overall salmon for sale. And across North America, we have increasing amounts of genetically engineered zucchini, summer squash, apples, and potatoes coming on the market.
Most, but not all, GMO crops have been engineered to withstand herbicides. Some also produce their own insecticides in every cell of the plant, while a few GMO crops have other traits. For example, genetically engineered salmon grow much faster than normal salmon, thus saving farmers money (and potentially opening the floodgates to a host of unintended consequences).
And It's Not Just GMOs You Need to Be Concerned About
Until recently, you could avoid eating Roundup and its primary active ingredient, glyphosate, by steering clear of GMOs. But now, the equation's become more complicated.
It's now become more common to use glyphosate as a desiccant. The herbicide is being sprayed on crops that are not genetically engineered in order to dry them out before harvest.
These crops include wheat (the primary culprit), as well as barley and oats. And the practice seems to be spreading now to include some legumes, sunflower seeds, and potatoes.
These foods could be "non-GMO" and still be sprayed with glyphosate. If you don't want to eat glyphosate, then it's best to choose organically grown versions of these crops.
How You Can Take Action to Help Create Safer Communities
If you are concerned about the spread of glyphosate into our food supply and our environment, now is the time to take action.
The truth is, it's easier to change the world than you might think!
Here are seven steps you can take:
It's Time for a Change
The Dewayne Johnson vs. Monsanto lawsuit has ignited a firestorm of attention to the hazards of Roundup, and communities around the world are beginning to take action.
The State of California has already declared Roundup to be a chemical known to cause cancer and is fighting to mandate warning labels on all Roundup sold in the state. (Monsanto / Bayer is fighting back, and the case is still in the courts.) And now two California cities, Novato and Dewayne Johnson's hometown of Benicia, are going Roundup-free.
Novato Mayor Josh Friday commented, "There's a saying that you put your money behind your values and in our community, we value the environment, we value protecting our children."
Monsanto / Bayer is a huge company. It controls 23% of the world's seed supply, with deep pockets and enormous political influence. But the big cigarette companies were pretty powerful a couple generations ago, too. And then the truth got out, and in the last 50 years, cigarette consumption has fallen by more than 60%.
My prediction: The fall of glyphosate won't take 50 years. Not even close.
But what happens might depend, in part, on you.
Now, tell us in the comments:
What's your opinion about glyphosate? Do you use it? Have you found alternatives?

Are you going to take any action based on what you've learned?

What do you think about this Monsanto lawsuit and what it means for the future?