The first recorded mention of a "fountain of youth" comes from the Greek historian Herodotus. Writing about 2,500 years ago, he reported that members of an Ethiopian tribe, the Macrobians, routinely lived to 120 and beyond thanks to the water of a certain spring. He told us that the water was unusual in many ways: It smelled of violets; it was so light that nothing, not even wood, floated in it; and drinking it reversed aging and extended life.
Since then, the search for a fountain of youth has been a recurring obsession of kings and explorers, pilgrims and pirates. As far as I know, none of them ever found it (or if they did, they aren't sharing any details). No spring, river, pond, lake, or sea has magically rejuvenated the bathers who submerged themselves in its water to the point where creaky elders limp in and dewy-eyed adolescents leap out.
If you're searching for clues to living a long and healthy life, you probably need to look elsewhere. And a huge factor in the rate of aging turns out to be a class of compounds found in many of our most common (and sadly, most beloved) foods. If you want to slow down your biological clock, limiting your consumption of these foods appears to be a much more reliable and effective strategy than dunking yourself in a mangrove swamp in Bimini or a waterfall pool at the foot of a South Indian mountain.
The compounds are known to biochemists as advanced glycation end-products, which might be hard to remember except for their most excellent acronym: AGEs. As in, AGEs that accumulate in your tissues — make you age faster.
Aging isn't just a vanity issue that sells stock image licenses to fashion magazines and anti-wrinkle creams to their readers. It's a big deal for your overall health because, statistically speaking, the single biggest risk factor for disease and death isn't your genes, or your diet, or how much you exercise, or whether you live downwind of a Superfund site, or whether you drink enough water or put on sunscreen, or any lifestyle or environmental factor; it's your age.
Which means that because AGEs can contribute to the development of various age-related diseases and conditions, they can shorten your lifespan.
The good news is, you have a lot of control over the amount of AGEs you consume, which in turn largely determines the concentrations of these compounds that accumulate in your body and how much harm they get to perpetrate.
In this article, we'll dive into the world of AGEs and their impact on your health. We'll see how your food choices — as well as various cooking methods — can affect the formation of AGEs. And we'll discover some simple and delicious ways to minimize AGEs in your diet — so you can increase your odds of a longer, healthier, and happier future.
What Are AGEs?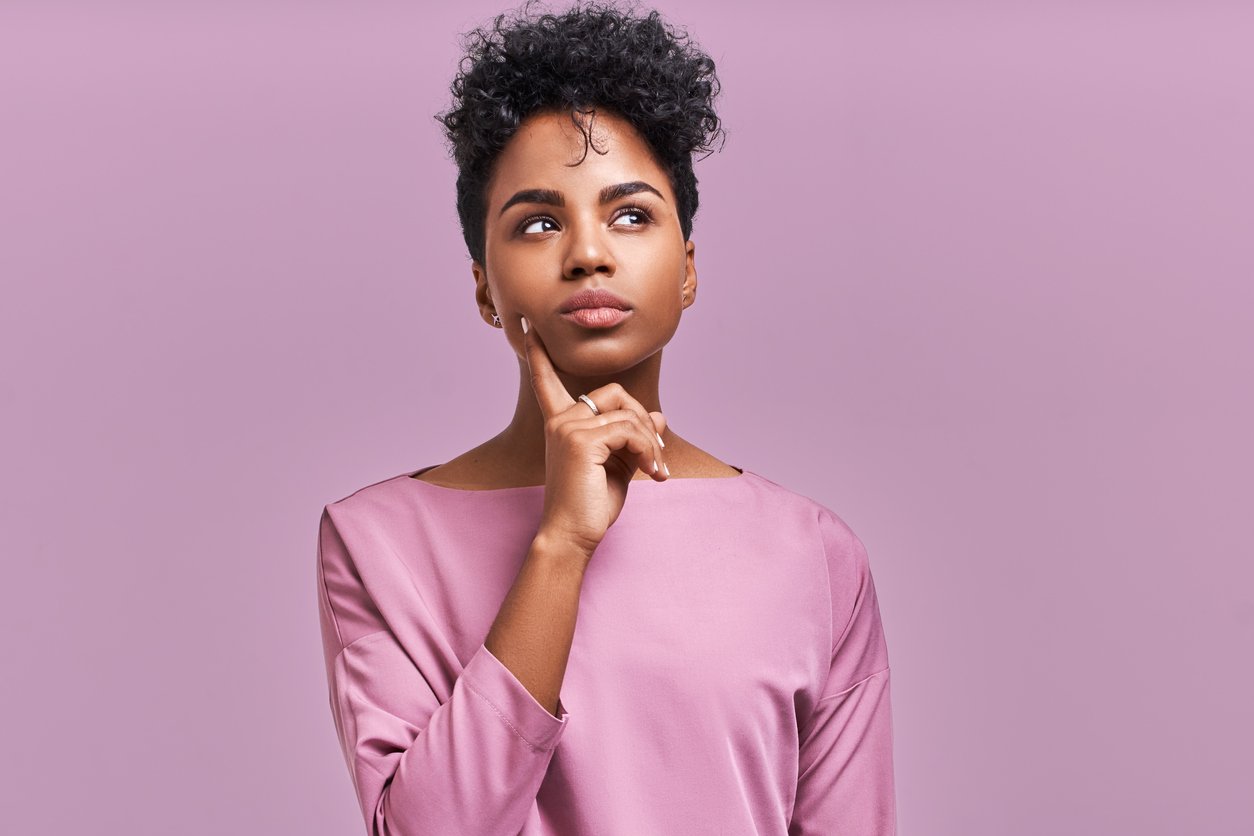 Advanced glycation end-products are harmful compounds that form through a natural process called glycation. It takes place inside your body when the sugars in your bloodstream react with proteins, lipids (fats), and nucleic acids from the food that you eat.
You can also introduce AGEs into your body fully formed, as it were. They form exogenously (that is, outside the body) when foods are browned and their outer layer becomes crispy and crunchy. This chemical reaction is known as the Maillard reaction, or nonenzymatic browning. The Maillard reaction gives foods a texture, taste, color, and aroma that most people find very pleasing.
You can also introduce AGEs into your body through drinking alcohol and smoking.
As you age, AGEs can start to accumulate in your tissues and organs. The more your blood sugar levels fluctuate, the more AGEs form, and the more the effects of glycation intensify and accelerate the aging process.
AGEs can also cross-link with various proteins in your body, leading to the formation of abnormal structures and interfering with the functioning of important molecules. This further contributes to the aging process.
Why Are AGEs Bad for You?
Advanced glycation end-products have been shown to be toxic, immunogenic (triggering an immune response, typically unwanted and over-the-top), and capable of triggering cellular injury. Another remarkably on-point acronym, RAGE, stands for Receptor for Advanced Glycation End-products. It is a receptor protein for AGEs that plays a role in the inflammatory response and has been implicated in various age-related diseases and conditions, including skin damage, respiratory disorders, neurodegenerative diseases like Parkinson's and Alzheimer's, cancer, type 2 diabetes, and cardiovascular disease.
Skin Health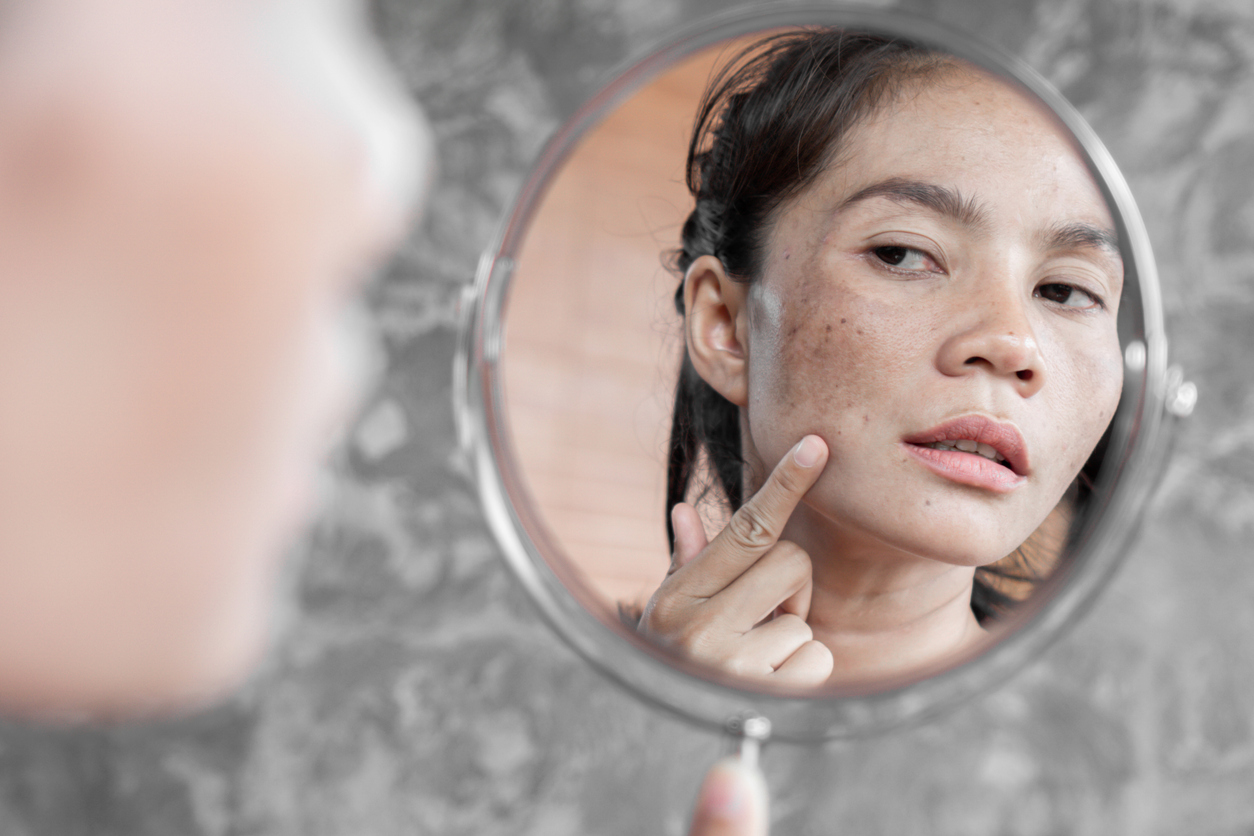 AGEs contribute to skin aging, including the formation of wrinkles and brown spots. They affect how proteins work in the dermis (the middle layer of your skin), leading to lots of problems: decreased elasticity, delayed recovery from wounds, accelerated skin aging, and inflammation that can contribute to skin conditions like dermatitis and psoriasis.
Collagen (a type of protein found in our connective tissue, cartilage, bone, and tendons) is one of the structures most easily attacked by AGEs. Over time, AGEs can accumulate on collagen, causing the skin to turn yellow.
Neurodegenerative Diseases
Autopsies of people who died from or with Alzheimer's disease have shown accumulations of AGEs have been found in their brain plaques, as well as in their blood serum and cerebrospinal fluid. AGEs can also hasten the ravages of Parkinson's disease by contributing to neuronal cells' self-destruction as well as the formation of Lewy bodies (structures associated with abnormal deposits of a particular protein in the brain).
Respiratory Disorders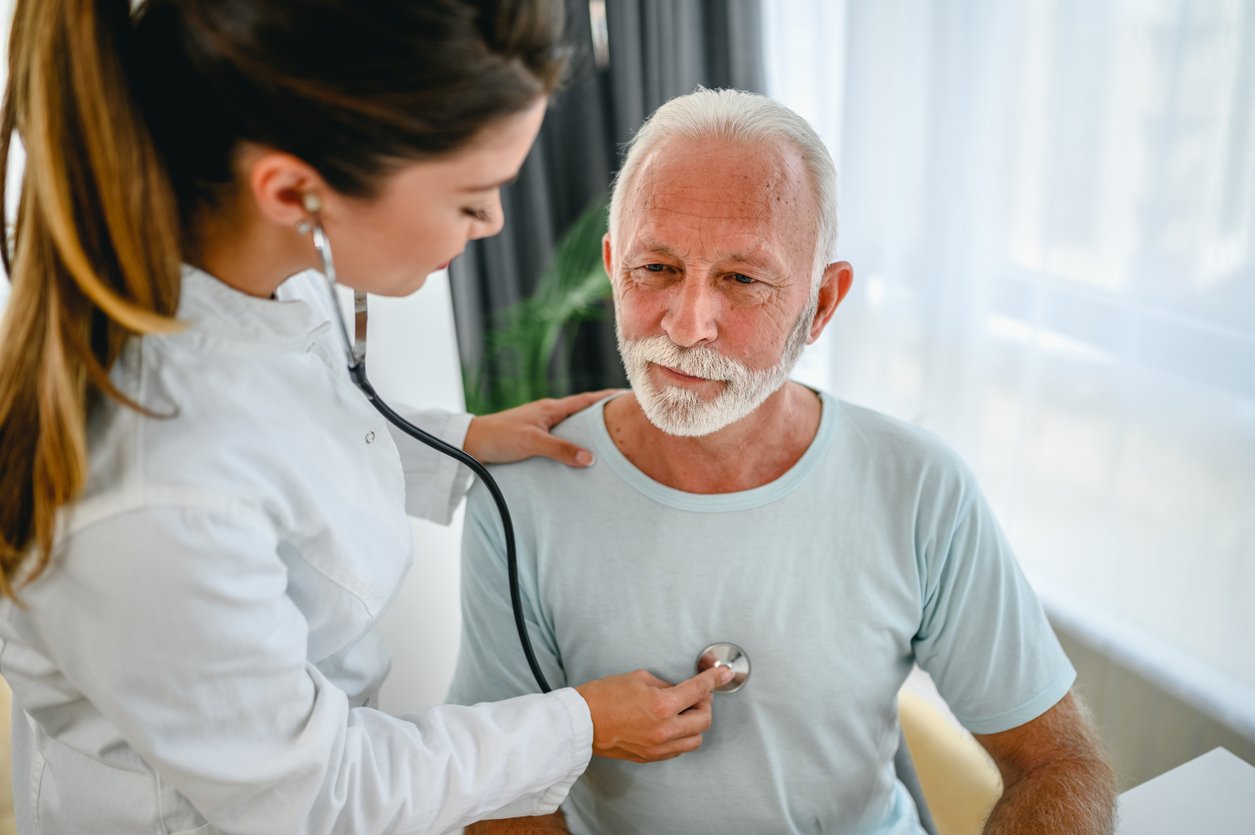 The more AGEs a person consumes, and the more frequently they eat meat, the more likely they are to experience breathing problems. This includes symptoms of asthma in children, such as wheezing. Kids who consume the most AGEs typically need more asthma meds, have their sleep interrupted by wheezing episodes, and are most limited in their ability to exercise without shortness of breath.
When COVID-19 hit, many of the initial deaths were linked to an immune system overreaction known as a cytokine storm. AGE consumption appears to be linked to worsening outcomes in COVID patients due to more extensive lung damage. AGEs also can lead to severe pneumonitis (inflammation of the lung tissue) by impairing the immune response, triggering inflammation, changing the structure of lung tissue in a way that decreases lung function, and enabling bacteria to adhere more easily to the lungs.
Type 2 Diabetes
The AGEs that are created by cooking certain foods in certain ways (known as exogenous AGEs, to differentiate them from the endogenous AGEs that are synthesized inside our bodies) can be extremely harmful to people with type 2 diabetes. In addition to adding to the inflammation that can trigger the development of the disease, AGEs also contribute to diabetic retinopathy and other related issues that can damage eyesight.
Some of the vascular dysfunction associated with diabetes can be prevented by blocking the RAGE receptors. And proactively consuming a diet low in AGEs can increase insulin sensitivity, which can reduce the risk of developing type 2 diabetes in the first place.
Cancer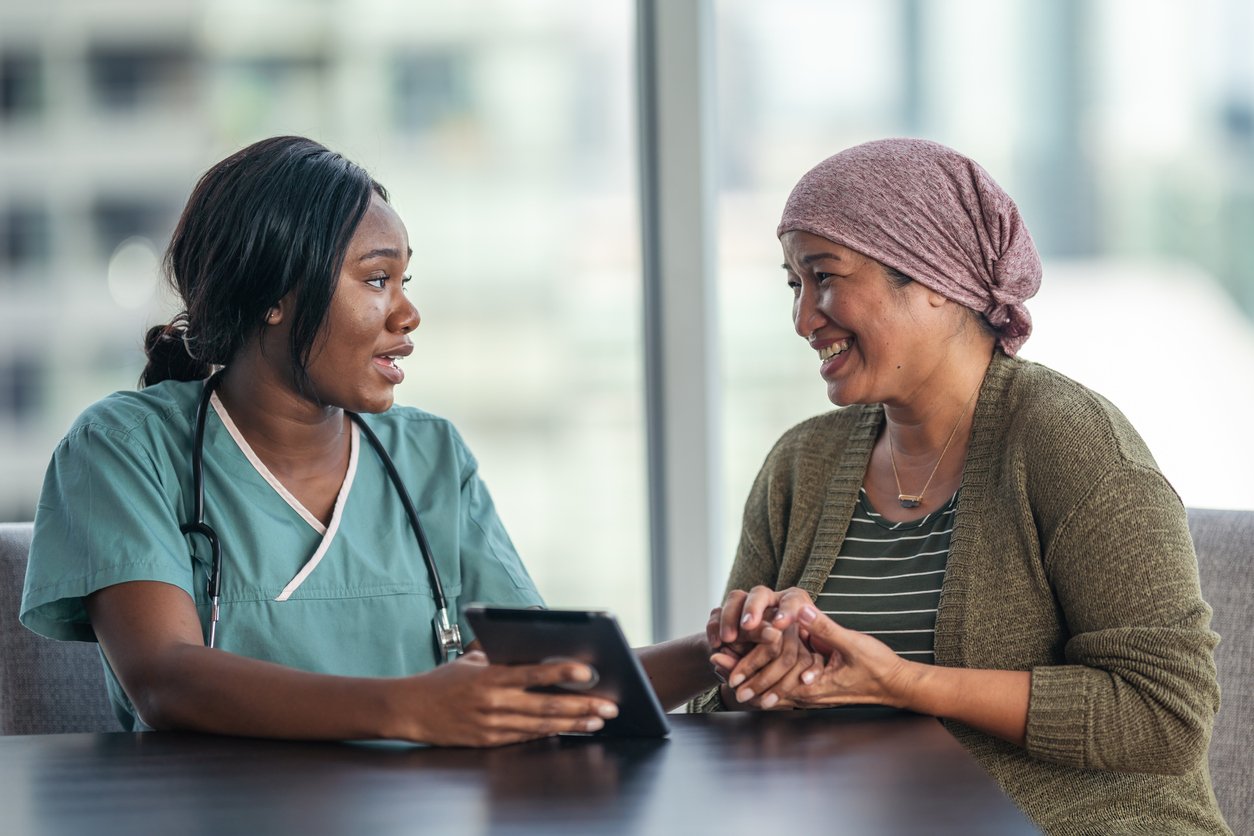 With cancer, AGEs can act like gasoline thrown on a fire, increasing carcinogenic processes in a wide range of cancers and promoting their malignant behaviors. A 2015 study of male members of the US-based AARP found that the more AGEs they consumed, the greater their risk of developing pancreatic cancer. And a 2022 study of over 14,000 Japanese men found that high AGE intake was significantly associated with an increased risk of liver cancer.
AGE-Forming Foods
I hope by now you're motivated to find out where these AGEs are hiding, so you can consume as little of them as possible. So here are the five main categories of AGE-forming foods.
Meat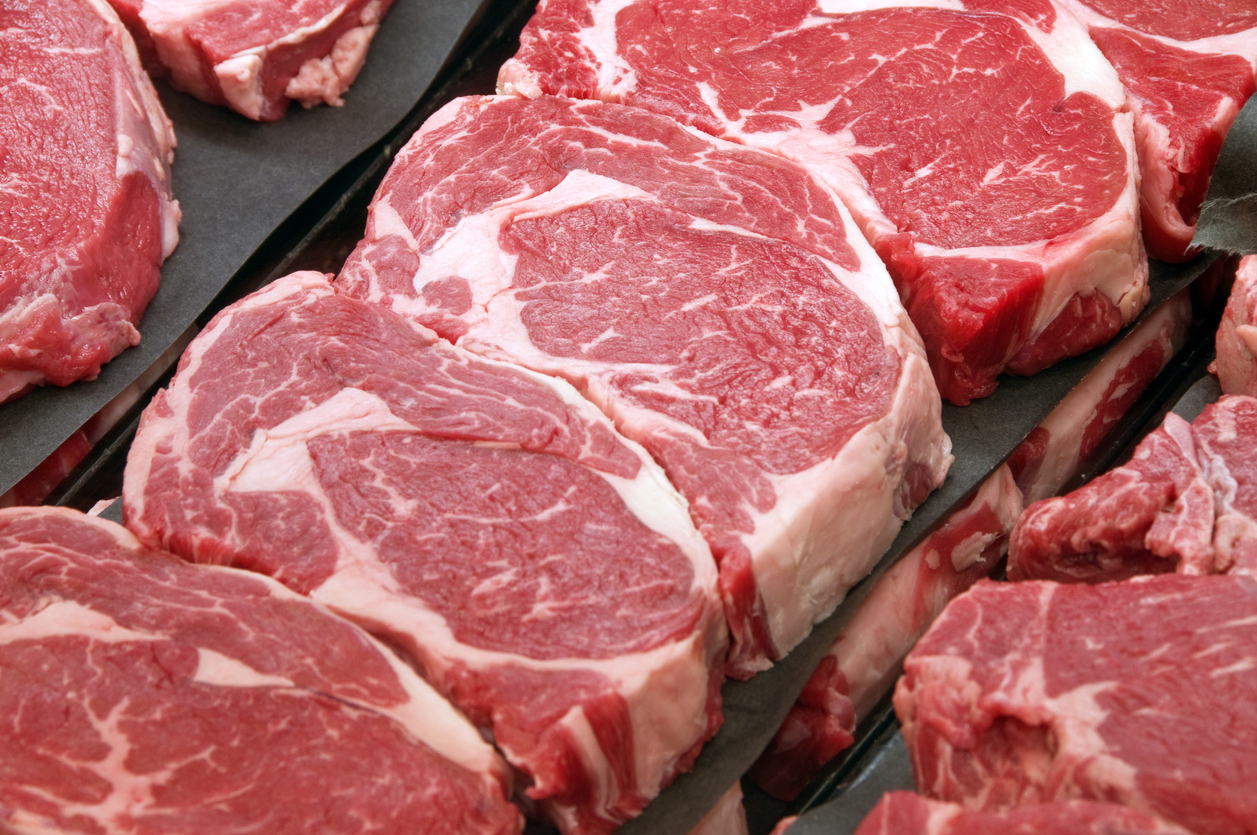 In the standard industrialized diet, meat is typically the largest contributor to AGE formation. They're created when the proteins in meat get a little too friendly with sugars, particularly glucose and fructose, that can be added during processing (some examples are many forms of bacon, hot dogs, and corned beef) or via marinades.
When meat is cooked at high temperatures, especially over an open flame or on a grill, it can produce harmful compounds that contribute to AGE formation. Some of the worst offenders are heterocyclic amines (HCAs) and polycyclic aromatic hydrocarbons (PAHs), which are classified as potential and known carcinogens, respectively.
Regardless of the cooking method, any blackened or charred meat will contain these compounds. The levels depend on the type of meat (beef is worst), cooking conditions, and final internal temperature.
If you're wondering why humans tend to love the color, smell, texture, and taste of something that's so bad for us, it's probably because the Maillard reaction is a good indicator that the meat has been cooked enough to kill the pathogens that could kill you. From an evolutionary perspective, the AGEs that keep us from reaching old age are far preferable to the germs that could end your life in the next few hours or days.
Fried Foods
Frying and other high-heat cooking methods also increase the AGEs in foods. A big culprit here is the repeated heating and use of cooking oil in commercial settings. That oil accumulates large amounts of AGEs, which get transferred to those fries or mozzarella sticks when they're submerged in their fryer basket.
The longer the food is exposed to high-temperature frying, the more opportunity there is for the Maillard reaction and AGE formation to occur. Even changing the cooking oil daily leaves room for lots of AGEs. Swapping out large containers of hot oil is a dangerous and not very fun job, so some restaurants or commercial kitchens schedule the task only every few days. (I asked a friend's son who once worked in a local restaurant how often they changed their cooking oil, and he responded, puzzled, "I have no idea if they ever do." Sometimes I'd rather not know certain things.)
Cheese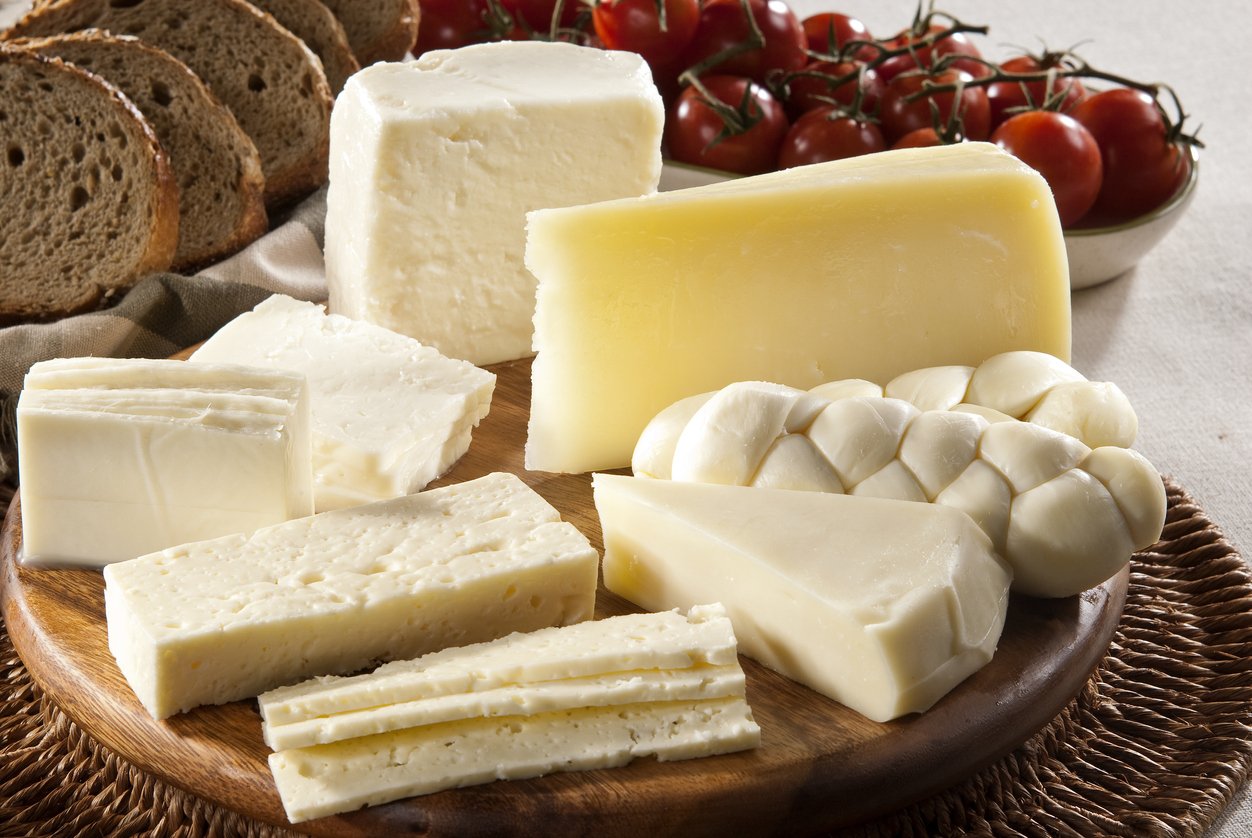 The highest concentrations of AGEs are found in aged and hard cheeses in particular, probably because they're pasteurized and/or they spend a lot of time aging or curing at room temperature — conditions that make up a veritable AGE factory. But all dairy cheeses are potential sources of AGEs, perhaps because dairy contains large amounts of fat along with natural lactose sugar.
Processed and Packaged Foods
Processed and packaged foods are often high in AGEs. Many of them contain added sugars, and undergo high-temperature processing as they're baked or fried. They're high in AGEs via that good old Maillard reaction, which is responsible for the browning and flavor development in cooked foods, and which can also extend shelf life.
Sugary Foods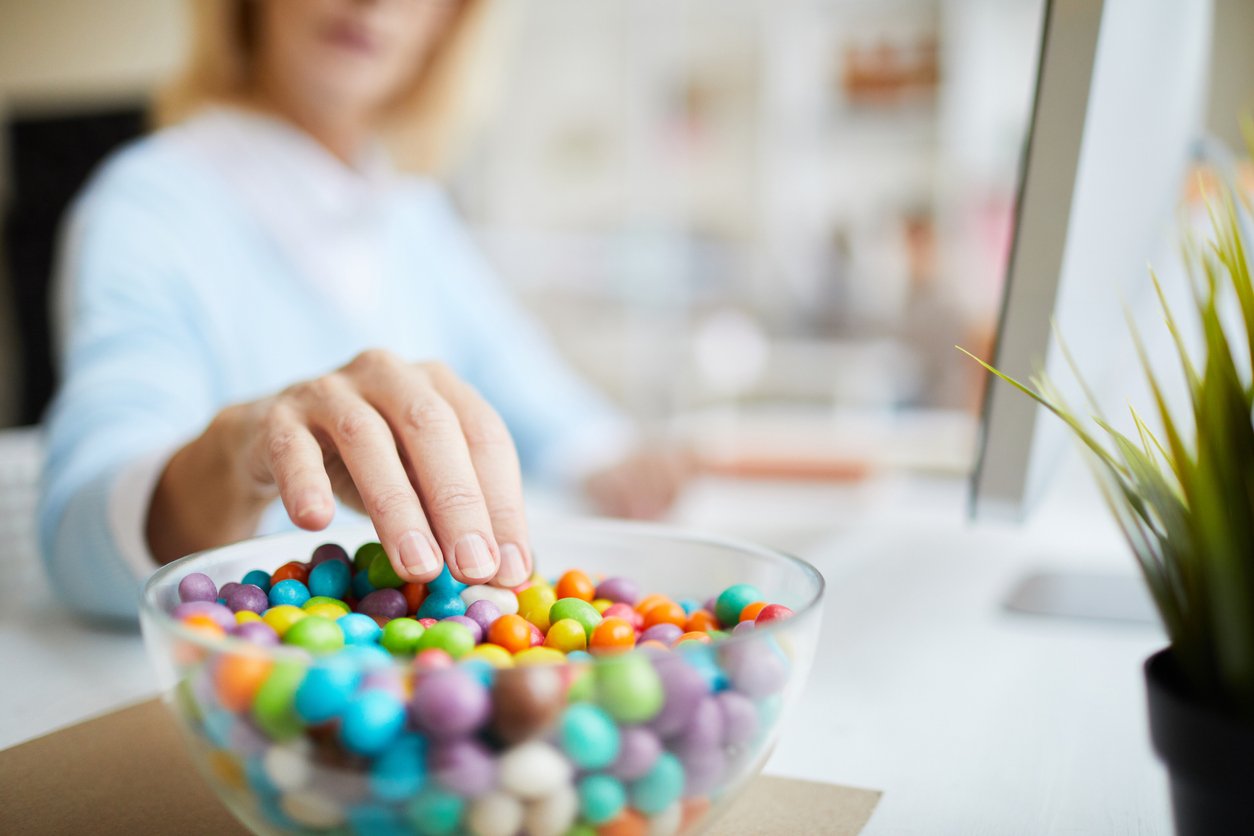 Since AGEs form via glycation (essentially, sugarcoating proteins and fats), foods high in added sugars, such as candies, pastries, and sugary beverages, can provide fodder for the glycation process and contribute to the formation of AGEs.
There's data that suggests that the glycation process following high sugar intake may be a key player in the development of metabolic disturbances.
Foods and beverages with a high fructose-to-glucose ratio may promote AGE formation. These can include anything with high-fructose corn syrup, agave nectar, honey, and filtered fruit juices. A glaring exception to this rule is fruit, which is actually protective against AGE-related disease thanks to its high fiber content.
Especially worrisome are commercial soft drinks sweetened with high-fructose corn syrup, which are often high in an intermediate product of the Maillard reaction called methylglyoxal.
Why Eating a Whole Food Plant-Based Diet Is the Best Way to Avoid AGEs
You can't avoid AGEs entirely — pretty much every food contains some. But whole plant-based foods, including fruits, vegetables, whole grains, legumes, nuts, seeds, and herbs and spices, naturally have lower levels of AGEs than animal-derived foods. And some cooking methods commonly used on plant foods — steaming, boiling, and baking — produce fewer AGEs than the higher-temperature methods like frying, grilling, and broiling that are commonly used for foods of animal origin.
It's definitely possible to get exposed to significant quantities of AGEs on a plant-based diet if you routinely fry starchy foods like potatoes (I'm looking at you, potato chips and french fries!). These foods also produce acrylamide, another compound that may be problematic for some people when consumed in large quantities.
But even when fried or broiled until brown and crispy, most whole plant-based foods offer compounds that can mitigate the damage caused by AGEs. Many are rich in antioxidants, such as vitamins C and E, the provitamin beta-carotene that your body converts to vitamin A as needed, and various phytochemicals that help neutralize the free radicals that can contribute to AGE formation and oxidative stress in the body.
Also, the soluble fiber available from plants helps regulate blood sugar levels and can reduce the glycation process by slowing down the absorption of sugars in the bloodstream.
5 Foods (and 1 Beverage) That Prevent Glycation
You can go a long way toward reducing AGEs and RAGE in your body by avoiding or limiting highly processed foods and those of animal origin, and by using lower-temperature cooking methods that don't produce crispy, crusty browning on the outside.
In addition to those strategies, you can also consume some specific foods that contain compounds that inhibit the glycation process, so that the AGEs you do inevitably consume have less risk of causing aging and accompanying health problems.
Berries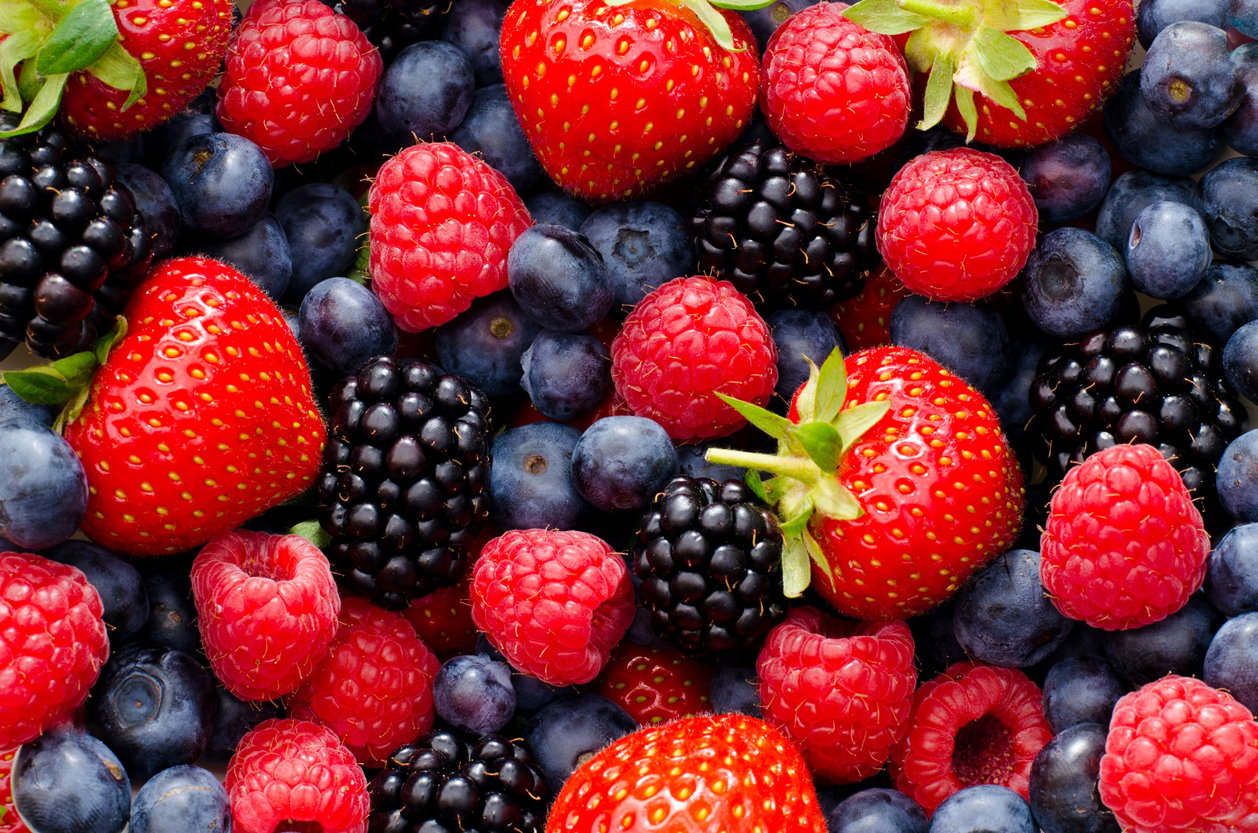 The antioxidants in berries help reduce the conditions that lead to glycation by scavenging and neutralizing free radicals. Polyphenols found in berries, especially anthocyanins and quercetin, may directly inhibit the formation of AGEs. And extracts made from the skins of red grapes (which are, botanically speaking, berries) were able to inhibit the creation of AGEs in a test tube containing fructose-glycated proteins.
Berries also deliver anti-inflammatory and blood sugar-balancing effects.
For more on berries and some "berry" great recipes, see our article here.
Spices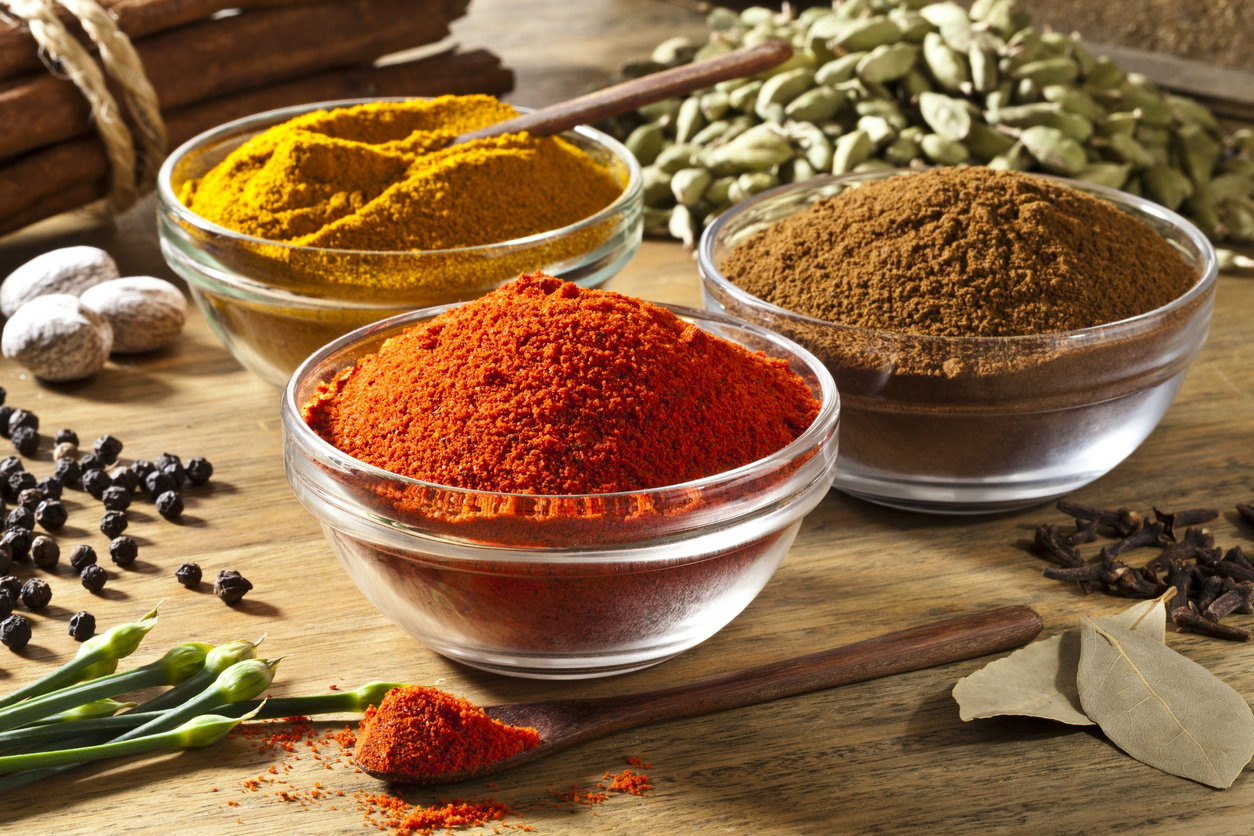 Many spices, some commonly used in modern kitchens and some still awaiting their turn as superfood du jour, have been shown to prevent AGE formation through their powerful antioxidant activity. Examples include star anise, cinnamon, allspice, and cloves, which are staples in many traditional cuisines around the world. And good old black pepper also performed well at this task.
Other powerful anti-AGE spices include garlic and turmeric which contains the powerful antioxidant curcumin.
For more on herbs and spices, see our article here.
Nuts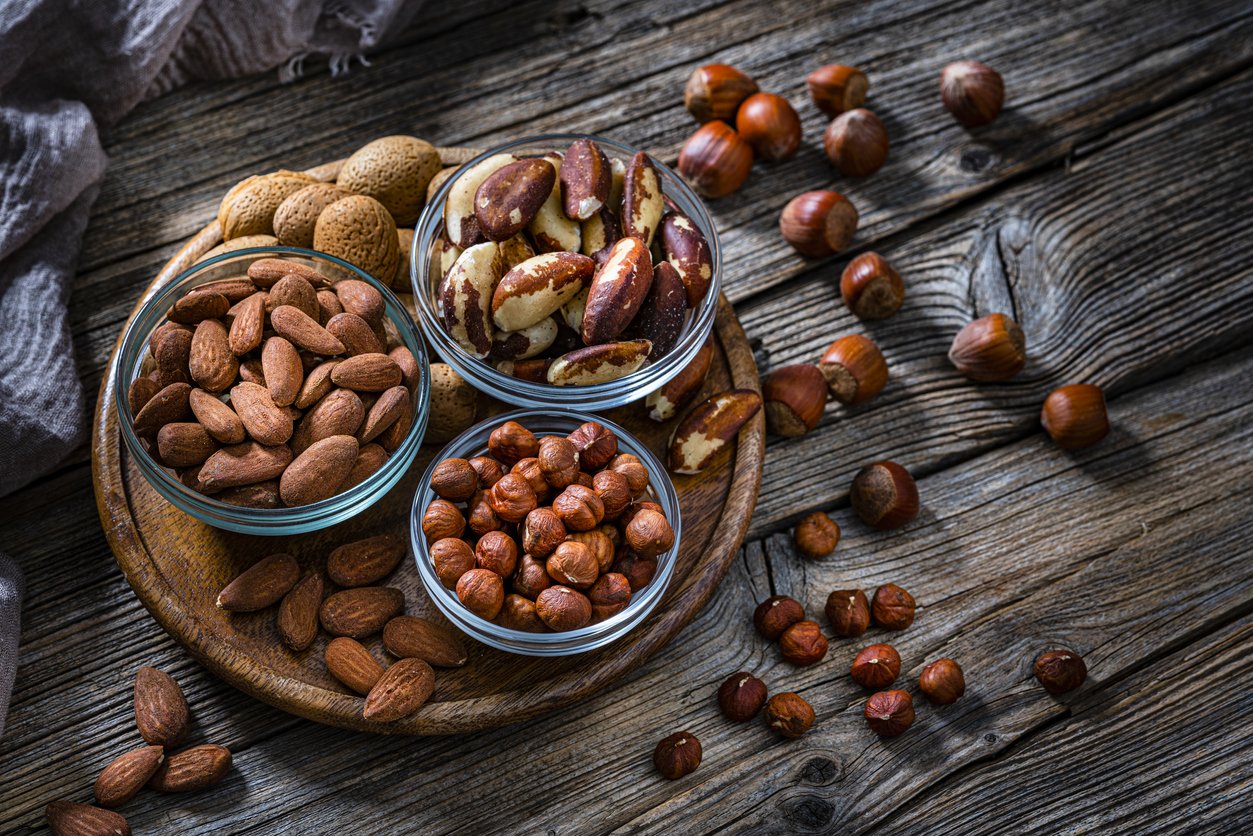 Nuts, led by walnuts and pistachios, are great at inhibiting the glycation process in early and intermediate stages, before they even have a chance to reach the end stage indicated by "AGEs." They are also powerful anti-inflammatories, helping to prevent damage related to any glycation that still occurs. Additionally, nuts have high antioxidant capacity (thanks to their concentrations of vitamin E) and are rich in phenolics and flavonoids that fight free radicals.
For more on nuts, see our article here.
Cruciferous Vegetables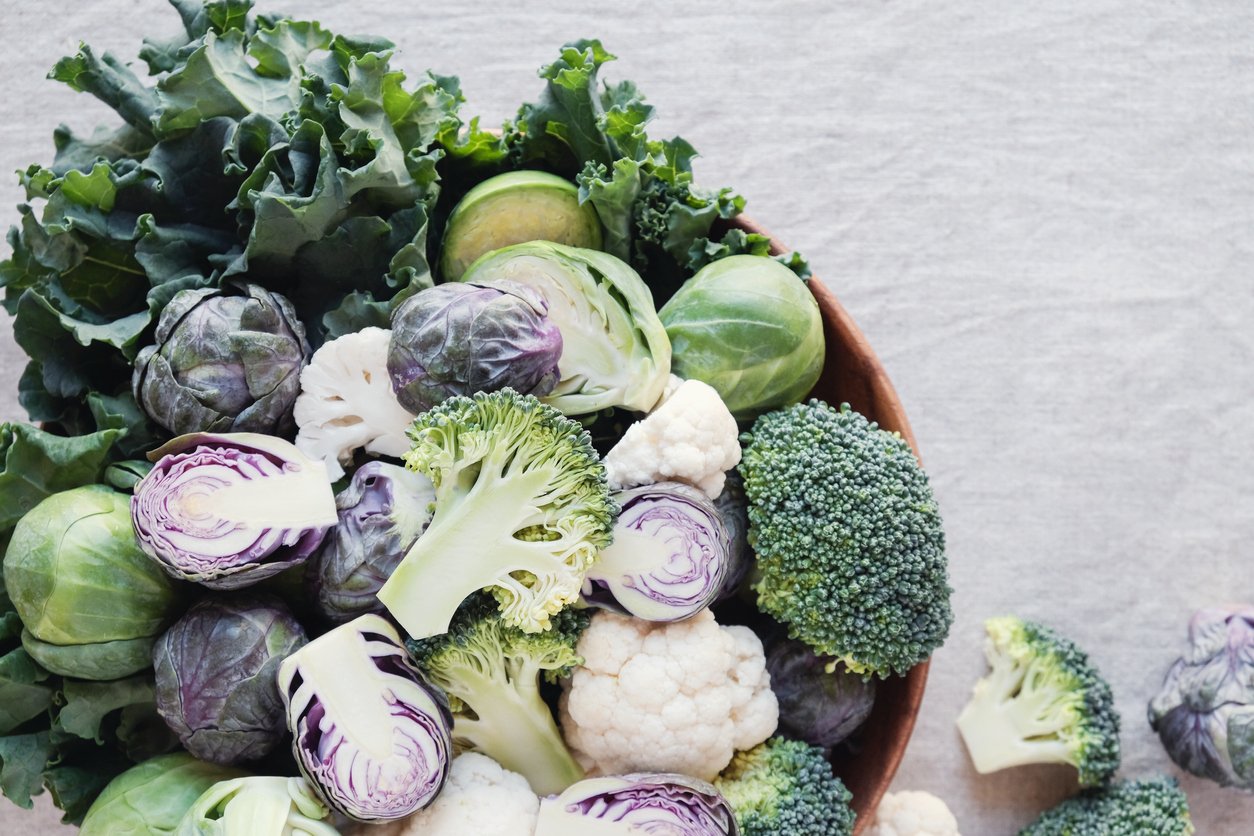 Cruciferous vegetables contain the powerhouse antioxidant and anti-inflammatory sulforaphane, which is famous not just for giving cabbage and broccoli their distinctive odors, but also for being one of the most effective cancer fighters ever identified.
One of the ways sulforaphane delivers its massive health benefits is by inhibiting AGE-induced damage. In this way, it may prevent cardiovascular and diabetes-related complications. Broccoli sprouts, in particular, may play a protective role against vascular injury by inhibiting the AGEs' (and their receptors') axes and exhibiting anti-inflammatory actions.
For more information about sulforaphane and how to get it into your diet even if you aren't a cabbage fan, check out our comprehensive article here.
Citrus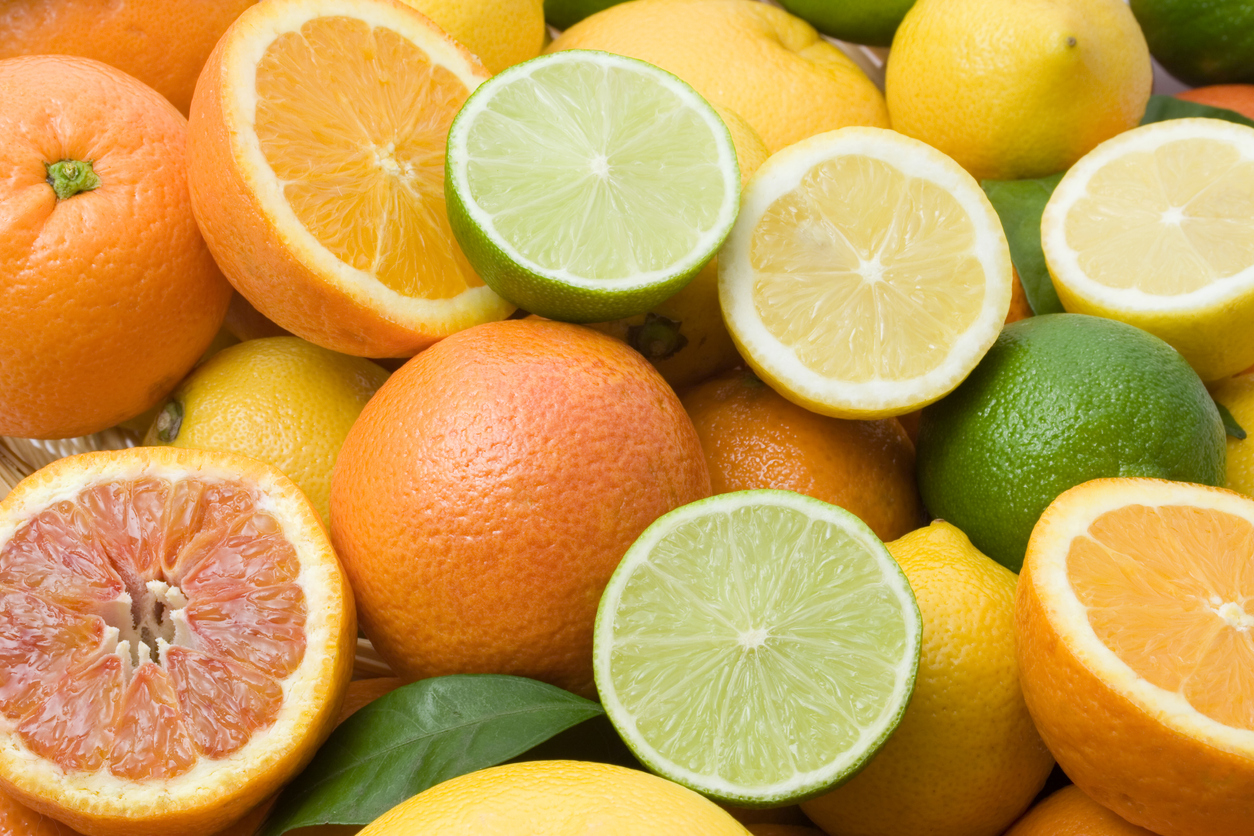 Perhaps the OG antioxidant, and certainly the one with the most publicity, vitamin C lives up to its reputation by helping to inhibit glycation processes. When researchers marinated lean beef in lemon juice for an hour before cooking, it ended up with half the AGEs as the same cut of beef marinated in vinegar.
It's not just the vitamin C in citrus foods that deserves the credit. Flavonoids such as hesperidin, naringin, and quercetin have anti-inflammatory effects and help reduce the conditions that promote glycation. Hesperidin in particular is being studied for its potential to treat glycation-induced neurotoxicity involved in Alzheimer's disease.
Citrus fruits also support healthy endothelial function. The endothelium, a layer of cells that lines your blood vessels, can contribute to the development of AGEs when it isn't working properly, so the support of compounds in citrus fruits can go a long way in keeping glycation in check.
For more on the health benefits of oranges, see our article here.
Green Tea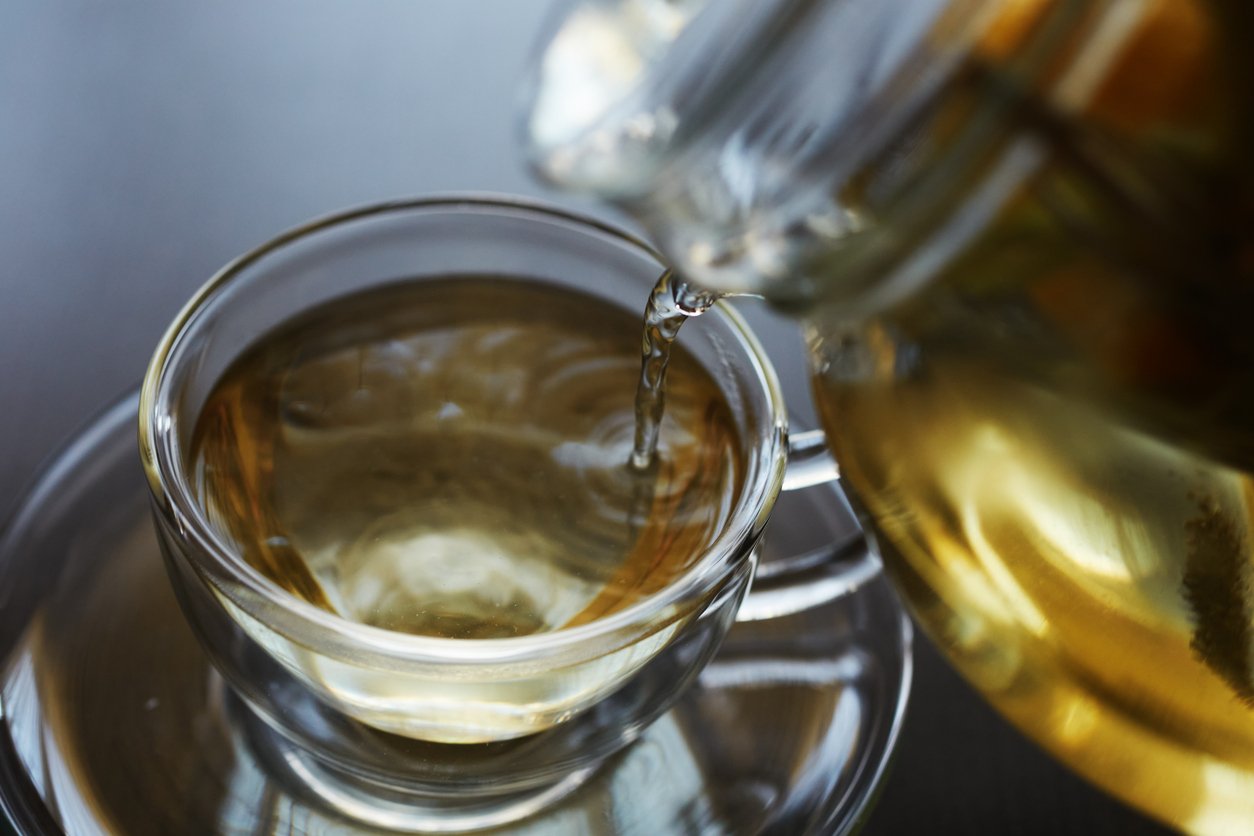 There's a compound found in green tea called epigallocatechin 3-gallate, which goes by its fun acronym EGCG, which sounds like the name of a trendy dance club from the 1980s (there may be an alternate universe in the multiverse in which I know very little about nutrition and a great deal about house music). EGCG helps protect proteins and other molecules from glycation by neutralizing free radicals before they have the chance to party and form AGEs. In this way, green tea consumption may help prevent neurodegenerative disease.
Through the same pathways, EGCG may also reduce plasma glucose and alleviate complications of diabetes.
For more on the health benefits of teas, see our article here.
Recipes to Fight Aging from AGEs
Defending yourself against the rapid formation of AGEs can feel like a mighty task, but with these nourishing recipes, it couldn't be more simple. These recipes have powerful anti-inflammatory ingredients that actually counteract the damage that AGEs can do to your tissues. So grab your favorite kitchen knife and cutting board and get ready to unlock a world of fresh, wholesome, and nutritious plant power!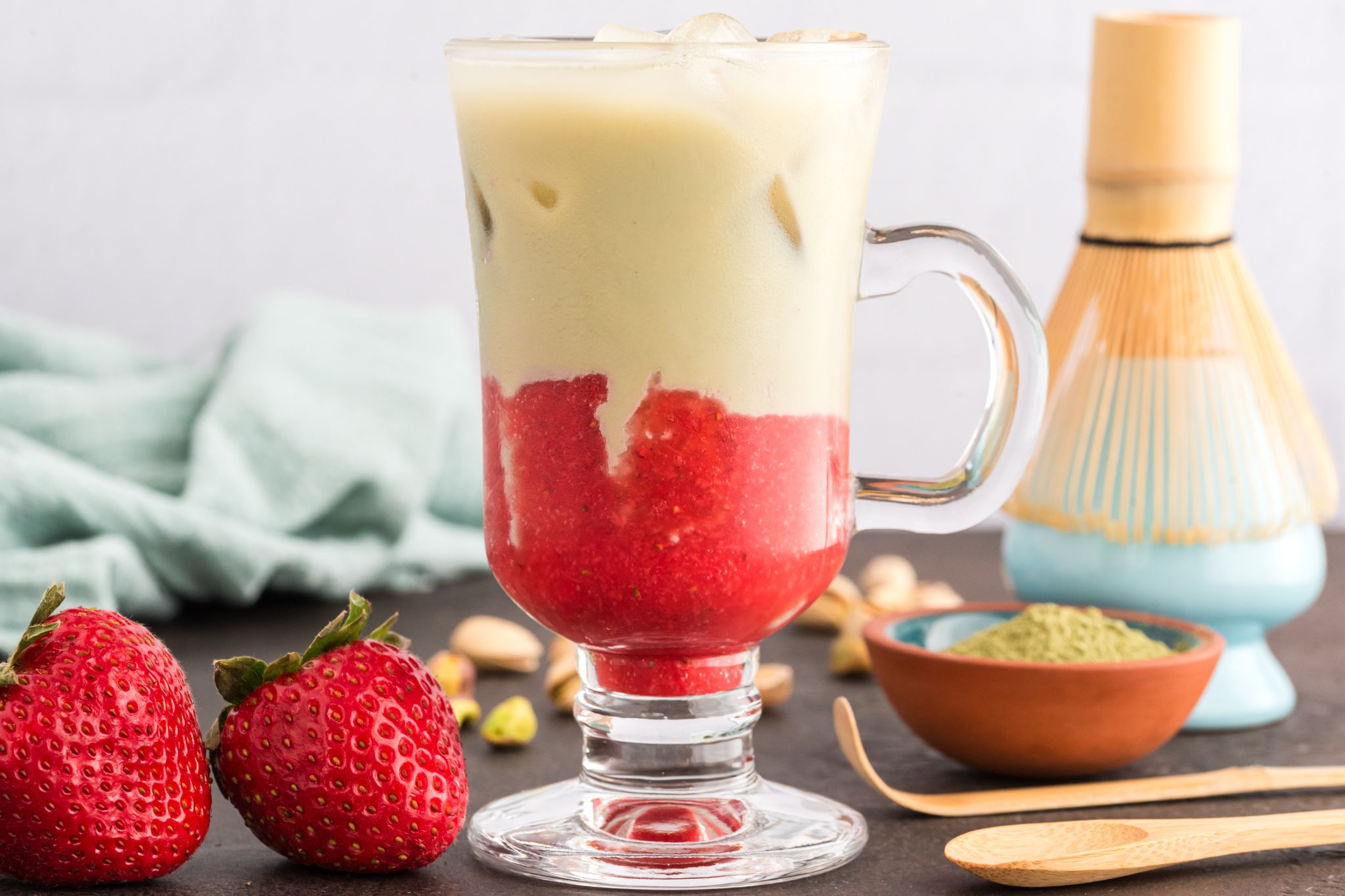 Matcha, strawberries, and pistachios offer triple the anti-inflammatory support to stop AGEs in their tracks! Keep your skin, hair, nails (and everything in between) looking youthful, healthy, and vibrant with this creamy, fruity, and naturally sweet latte!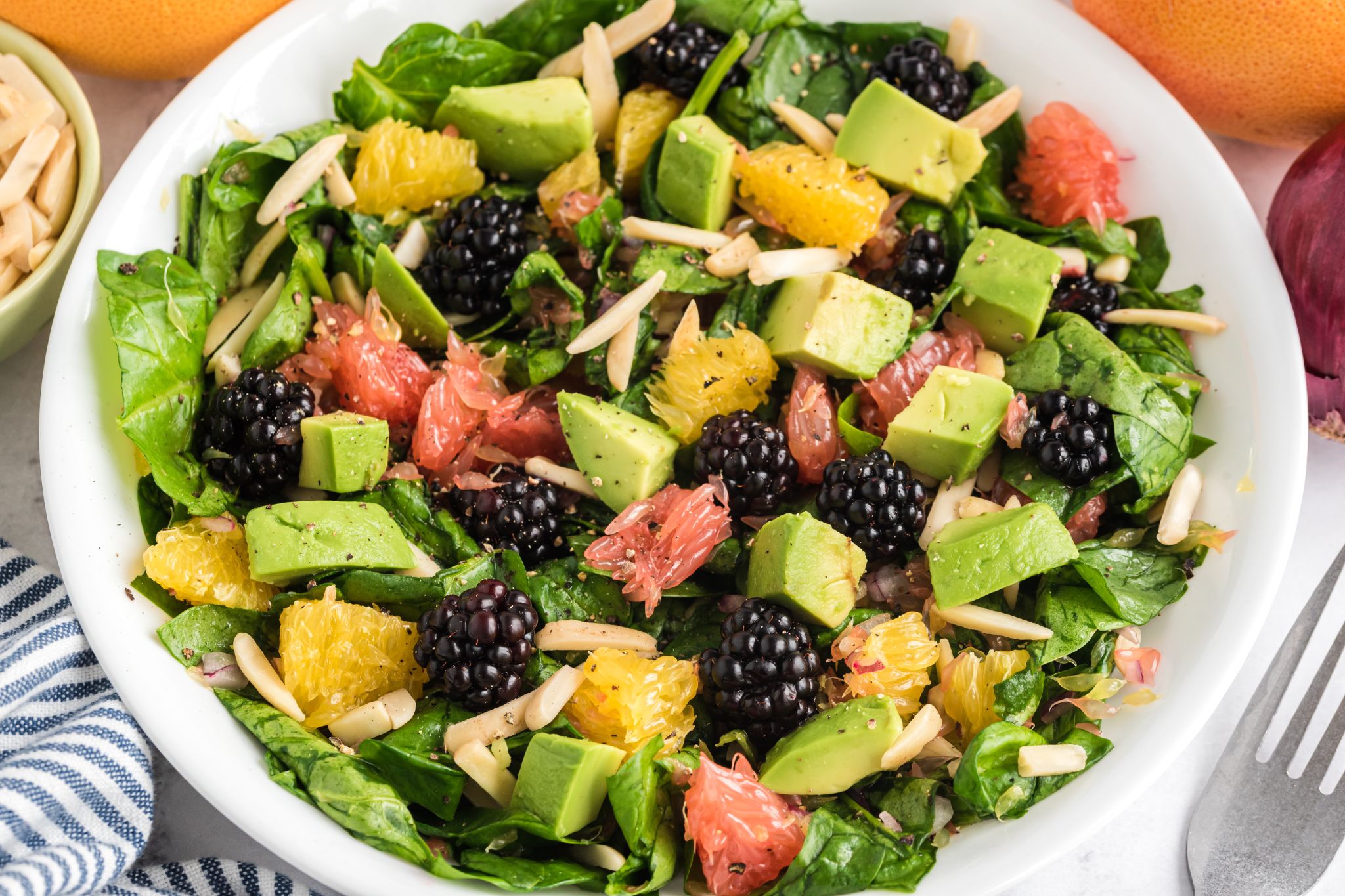 This Summer Citrus Salad is as refreshing as it sounds. Juicy grapefruit, sweet oranges, floral blackberries, and earthy spinach are tossed in bright and zesty lemon juice. Together, these tantalizing plants offer a potent dose of vitamin C, beta-carotene, and powerhouse antioxidant and anti-inflammatory compound sulforaphane. This salad is not only mouthwateringly nutritious, but it's a great way to neutralize free radicals and prevent AGE formation and oxidative stress in the body. If that is not enough to convince you to give it a try, the aroma of the freshly segmented orange and grapefruit is simply delightful!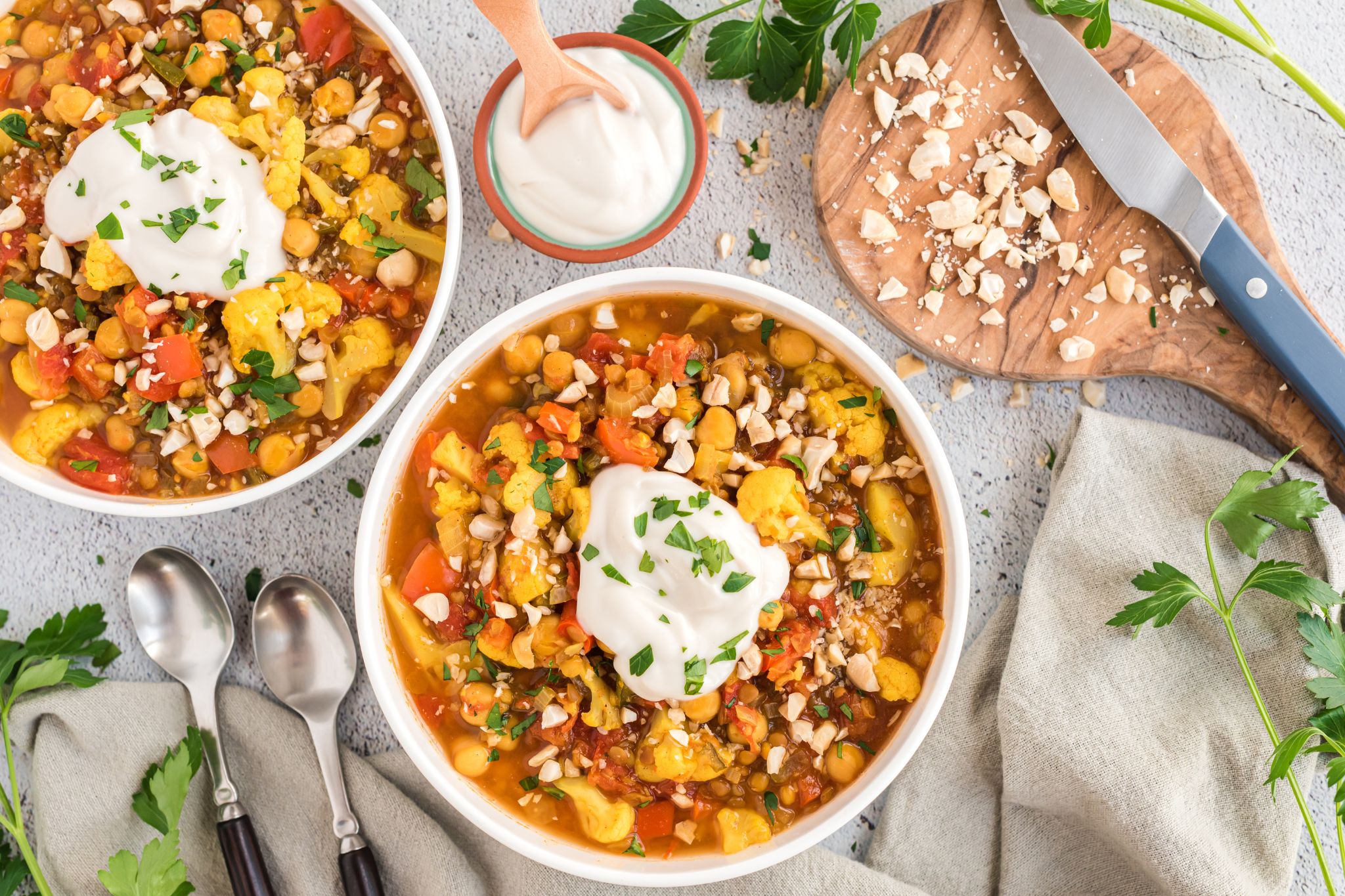 One-Pot Curry Cauliflower Chickpea Chili offers a sweet and savory flavor profile with the addition of cinnamon and turmeric. Loaded with antioxidant and anti-inflammatory properties from both of the spices, and plenty of sulforaphane from the cauliflower, this Indian-inspired chili has an abundance of AGE-fighting plant power in every bite!
AGEs can Age You!
AGEs contribute to a number of health conditions, from skin aging and respiratory disorders to neurodegenerative diseases and cancer. Although AGEs occur naturally as you age, and are found in food and produced in your body, you do have a lot of control over how much you're exposed to them through diet. By avoiding AGE-forming foods such as animal products and processed foods, you can minimize your intake and protect your body from further harm. You can also reduce your exposure by embracing healthier cooking methods, reducing or eliminating added sugars, and choosing antioxidant-rich plant foods like berries, spices, nuts, cruciferous vegetables, citrus fruits, and green tea.
Tell us in the comments:
What are some foods that you've cut back on or eliminated for health reasons?
What foods that counteract glycation do you regularly eat?
What's one anti-AGE food that you can begin to add to your diet?
Featured Image: iStock.com/frantic00
Read Next: