Do you believe that whole foods are healthier than processed ones? Do you think that our modern industrialized diet, full of sugar and white flour, is contributing to high rates of chronic disease? Are you convinced that returning to foods sourced directly from nature, rather than factories, is a key strategy for health?
If so, you might be a plant-based eater. Or (are you sitting down right now?) you might instead adhere to quite the opposite: a carnivore diet.
Carnivore diets — and yes, there are several — have surged in popularity in the last few years. Starting on the far fringe of nutrition and wellness, the carnivore movement has burst more into the mainstream through books by doctors, publicity on podcasts, and testimonials from popular wellness influencers and online personalities.
While low-carb diets are nothing new (Atkins, South Beach, and keto are all examples), carnivore diets take this trend to a whole new level. Instead of just low-carb, many of them are "zero-carb," promoting the exclusive consumption of animal-derived foods while shunning most (or all) plants.
Carnivore diet advocates claim that eating nothing but animals is the optimal way for humans to eat. They believe that by doing so, you can achieve your ideal weight, grow big muscles, alleviate autoimmune disease, cure brain fog, and improve your digestion. And if the diet seems extremely limiting, don't worry; advocates believe you can still get every nutrient you need from animal products alone.
So in this article, let's explore if there is any scientific basis for these carnivore claims. And while we're at it, we'll also look at the diet's environmental impact. Rather than fan the flames of this particular culture war, let's separate fact from fiction to make well-informed decisions about our nutritional paths.
What Is a Carnivore Diet?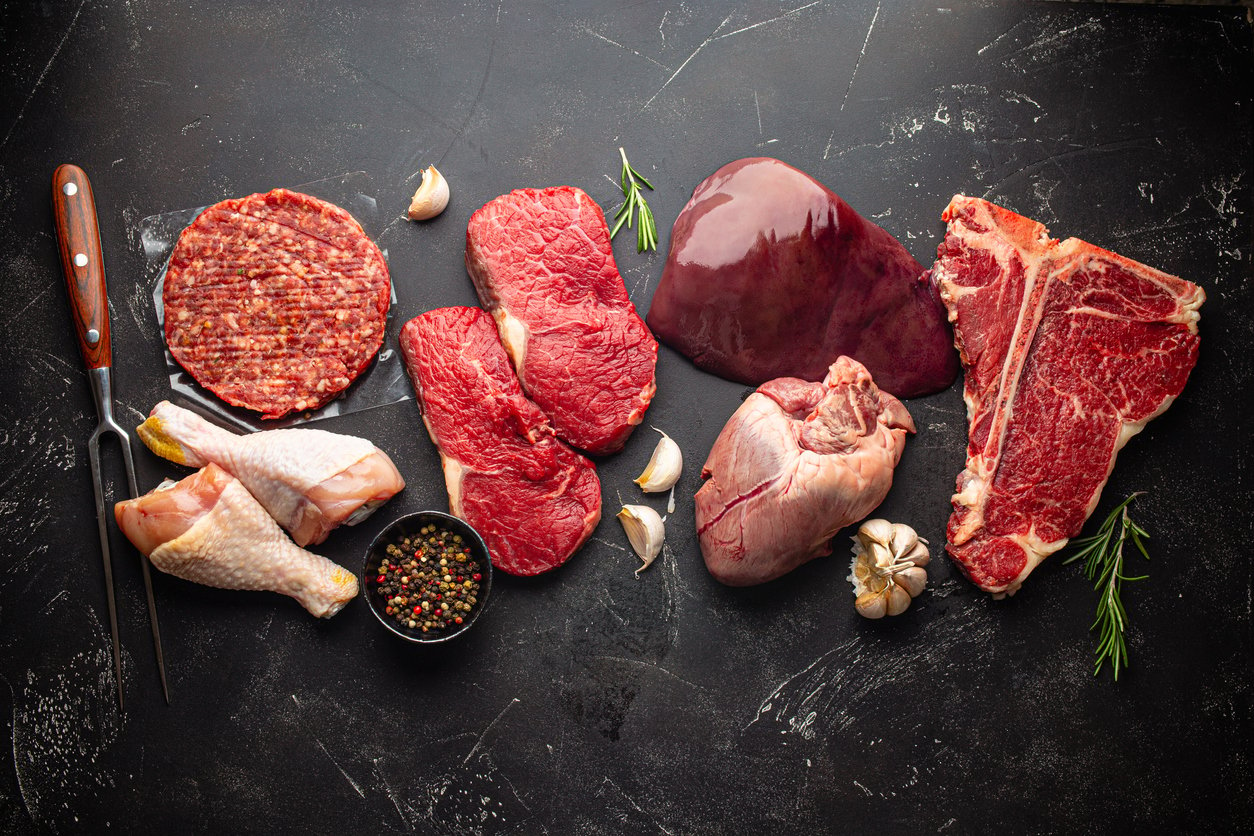 A carnivore diet means getting the vast majority (or all) of your calories from animal products. A typical carnivore menu includes red meat, game meat, fish, poultry, and organ meat. Some versions also include dairy and eggs, or small amounts of low-starch vegetables like avocados and cucumbers, while others do not. The diets are either extremely low-carb or often no-carb, which means, by definition, excluding all or most plant-based foods.
Carnivore diets are similar to certain forms of keto (ketogenic) and Paleo (Paleolithic) diets, which are often meat-heavy and plant-poor, but carnivore dieters go an extra step. Instead of meat being the centerpiece of every meal, it's basically the only piece. This puts eaters into ketosis, the body's "emergency state" that allows it to convert stored fat (and, in extreme cases, protein) into ketone bodies that can be used for fuel when the body's preferred fuel, carbohydrates, isn't available.
But for die-hard carnivores, avoiding plants isn't just about achieving ketosis. There's also an avoidance of plants because of "antinutrients," a refrain also seen with Dr. Steven Gundry's warnings against lectins.
Proponents of carnivore diets make the case that animal products are easier to digest than plants. Asking followers to "[T]hink about it from a plants [sic] point of view," Dr. Paul Saladino claims that since plants can't run away or fight back, they create their own pesticides to deter over-predation. And so animals like us experience compromised health because those compounds mess with our digestion, preventing us from absorbing some nutrients and causing intestinal and immune distress.
But in reality, many animals do eat plants (and thrive off them). And many of the antinutrients in plants have profound health benefits and are mostly eliminated anyway during cooking.
We'll see in a bit if the facts support or contradict this dietary approach. First, though, let's go deeper into the weeds — or the organs, if we're relying on flesh-based metaphors here — to explore the prominent subtypes of carnivore diet you're likely to encounter.
Carnivore Diet Subtypes
Editor's Note: The details outlined below are simply intended to clarify what the Carnivore Diet recommends for its users, rather than what health professionals recommend or what we at Food Revolution Network advocate.
The Carnivore Diet
The "standard issue" Carnivore Diet was popularized by Shawn Baker, a former orthopedic surgeon and diet influencer. Baker had his medical license revoked in 2017 by the New Mexico Medical Board for ethical violations and "incompetence to practice as a licensee." (To some of his fans this only proves that Baker is a truth-teller fighting a corrupt system.)
Baker's version of the diet allows the consumption of only meat, fish, and other animal products like eggs and certain dairy products.
The Ancestral Diet
The Ancestral Diet is similar to the Paleo diet but prioritizes meat over all other foods. In a nod to reality, it includes seasonal fruits and vegetables in small amounts. It also allows some dairy and fermented foods. Ancestral Diet adherents characterize it as more than just a diet; they see it as a comprehensive philosophy of living that includes a return to nature.
Pros of the Ancestral Diet include avoidance of processed foods and inclusion, although limited, of some plant-based foods.
The Lion Diet
The Lion Diet is where carnivore meets elimination diets. Those on a Lion Diet limit themselves to beef, salt, and water. It got a lot of press when Mikhaila Peterson, daughter of best-selling Canadian psychologist Jordan Peterson, promoted it as a cure for depression, rheumatoid arthritis, muscle weakness, night sweats, asthma, insomnia, PTSD… and a whole lot more. Jordan Peterson adopted the diet as well, and promoted it on The Joe Rogan Experience podcast and his own popular YouTube channel.
The Nose-to-Tail Diet
The Nose-to-Tail Diet has been popularized by Dr. Paul Saladino and Brian Johnson, an online influencer known as the "Liver King" due to his propensity to consume raw liver on the regular. The muscle-bound Johnson has nothing but scorn for most modern men, whom he accuses of being submissive, sub-primal, and weak. They have been brainwashed to eat vegetables rather than dominate, kill, and eat other species, he argues, and so lead mediocre and unsatisfying lives.
Theories of human development aside, this diet consists of eating all parts of the animal, including organ meats, connective tissue, and bone marrow (essentially nose-to-tail of an animal), as well as some fermented plant foods.
The Plant-Based Backlash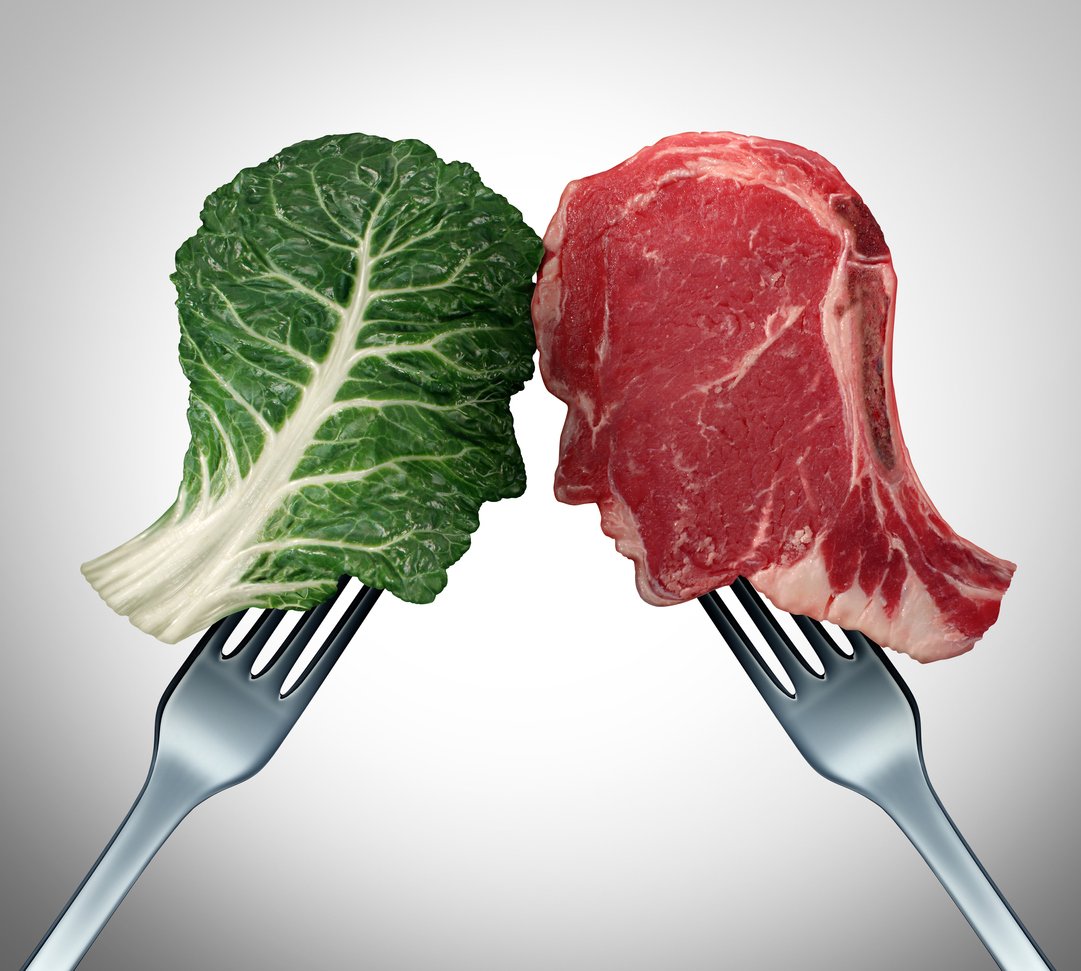 When you listen to the rhetoric of some of the carnivore movement's most enthusiastic proponents, you might get the idea that, in addition to any health benefit or scientific claim, there's also a significant element of backlash to plant-based diets.
Traditionally, meat-eating has been associated with masculinity and machismo (although films like The Game Changers are starting to challenge that association), so the rise of plant-based eating has triggered a "culture war" response that goes far beyond nutrition. There's a lot of name-calling and invitations to settle differences through MMA cage matches, for example.
I haven't personally been invited into the octagon by a carnivore enthusiast to duke it out, but I do have a number of friends who adopted a carnivore diet approach and initially experienced some of the promised benefits. Their inflammation lessened, and most lost weight — at first.
None of them stuck with it long-term, because they found it — and I'm quoting them all here — "gross." But still, their stories left me with questions. How could they possibly benefit, even for a short time, from a diet so diametrically opposed to the plant-based diet that most science shows is the healthiest for humans? Isn't too much meat bad for everything from heart disease to type 2 diabetes to obesity?
Let's dive in to explore the health claims of carnivore diets, and what the research really says about eating this way.
Health Claims of Carnivore Diets
Carnivore advocates claim a broad array of health benefits. I don't have the space here to examine every single claim, so I'll focus on the most common ones: weight loss, brain health, reduced inflammation and remission of autoimmune disease, and improved digestion.
Spoiler alert: The scientific evidence supporting these claims is — and I'm being extremely charitable here — limited and inconclusive. There are no long-term, large-scale clinical trials that specifically examine the effects of carnivore diets on any of these aspects of health. Instead, there are a lot of anecdotes, a few online surveys, and small studies of limited scope and duration.
Carnivore Diets and Weight Loss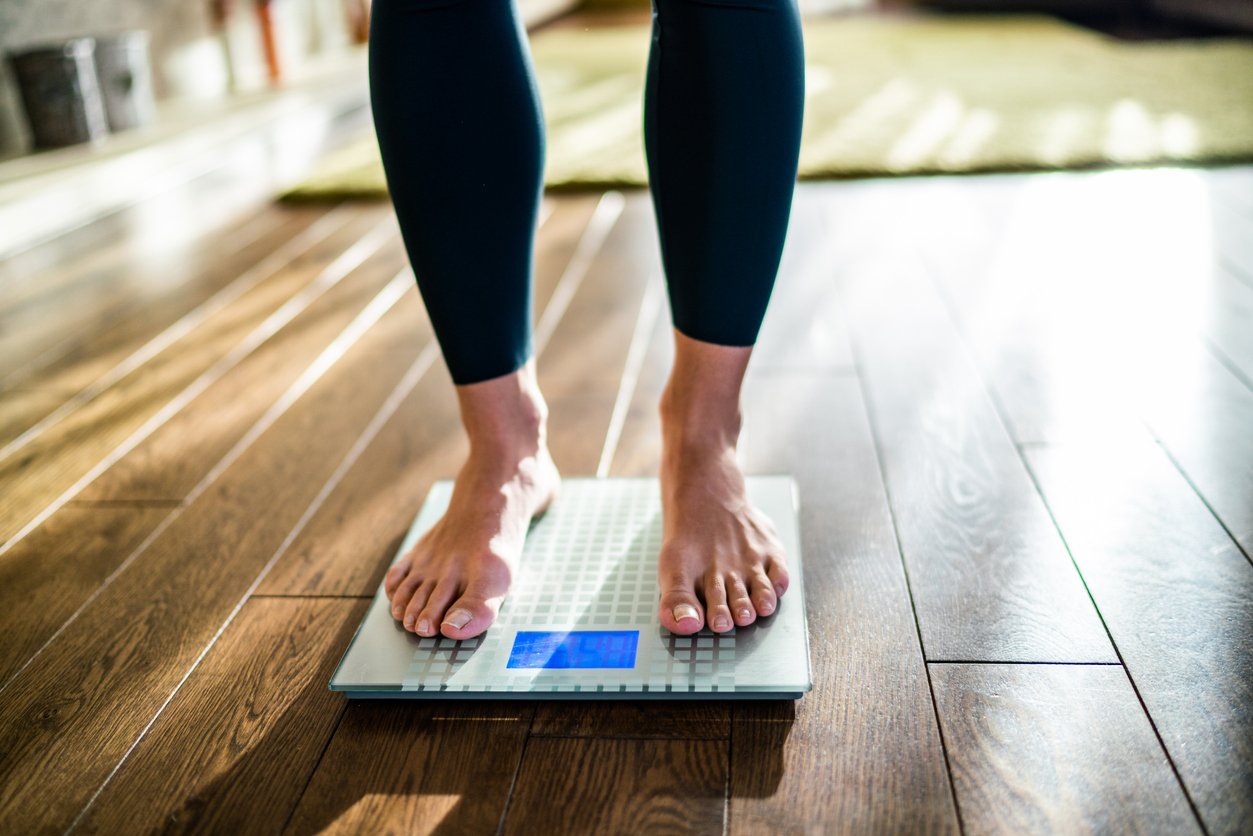 Currently, no studies have been conducted that looked at weight loss with carnivore diets. However, the theory that low-carb diets are supposed to lead to weight loss is known as the Carbohydrate-Insulin Model (CIM) of obesity.
Proponents assert that eating carbs triggers a release of insulin, which, according to this model, leads to hunger and overeating, and ultimately, fat storage and excess weight.
One study did show that low-carb diets high in animal foods can lead to weight loss. But, the diet did include some plant foods. The bigger issue, though, was its severe calorie restriction. The study's average low-carb dieter took in fewer than 1,500 calories per day — an amount that all but guarantees weight loss in most people, regardless of the foods consumed.
A clinical trial published in the prestigious journal Nature Medicine in 2021 tested a low-fat, minimally processed, plant-based diet against a low-carb, minimally processed, animal-based diet.
Participants could eat as much of their assigned diet as they wanted — no limits other than personal preference and satiety. And the results directly contradicted the predictions of the Carbohydrate-Insulin Model. Those eating the low-fat diet consumed almost 700 fewer calories per day than the low-carb eaters. "Despite the large differences in calorie intake," the researchers reported that "participants (expressed) no differences in hunger, enjoyment of meals, or fullness between the two diets. Participants lost weight on both diets, but only the low-fat diet led to a significant loss of body fat."
Indeed, other studies have shown that the most weight-loss-friendly foods are, in fact, plants. A study published in the British Journal of Nutrition even concluded that each additional year of adopting a vegan diet decreases the risk of obesity by 7%.
Meanwhile, increased fat intake and high-fat diets (looking at you here, carnivore diets) actually have a strong association with increased body weight and risk of overweight and obesity.
Carnivore Diet and Brain Health
Proponents of carnivore diets often describe better cognitive function and improved mental clarity. But, as of this writing, no scientific studies have been conducted to investigate these claims.
The only evidence I could find was a survey of people who belonged to carnivore groups on social media. Of course, a survey is inherently lacking objectivity in some pretty big ways. For one thing, only people who had been on the diet for at least six months were invited to take the survey. It stands to reason that if someone had a worsening of symptoms after, say, two months — they would probably stop the diet. And, for another, the group of people "surveyed" were themselves members of identity groups that subscribe to the ideology of the diet enough to belong to a group of fellow adherents.
This seems kind of like asking a group of fish if they enjoy swimming; you're unlikely to get an unbiased opinion.
Nevertheless, in the context of this less-than-objective methodology, many of the survey respondents reported high levels of satisfaction and improvements in overall health and well-being, including cognitive and psychiatric symptoms, which they attributed to their diet.
There are many possible reasons for these alleged improvements. Of course, the carnivore diet could have been helpful, at least in the short run, for this particular collection of people. Or it may be a case of the placebo effect, which can, at least in the short run, lead to dramatic benefits for a great many people.
But mental gains can also be plausibly explained by what carnivore dieters have eliminated: substances like alcohol, refined sugars, and processed foods. It's not hard to imagine many people feeling better after giving those up.
Diet is one of the key lifestyle factors that can be modified to significantly reduce the risk of developing Alzheimer's disease. But it's plant-based diets that contain key nutrients like polyphenols and fiber that protect against the insulin resistance that can lead to Alzheimer's.
There's also solid evidence that plant-based foods can boost mood. Plus, the more saturated fat (remember that for most people the vast majority of the saturated fat in their diet comes from animal products) that people consume, the higher their risk of developing neurodegenerative disorders. Mono- and polyunsaturated plant fats, on the other hand, reduce that risk.
If there's one food that you can think of as a brain superfood, it's actually leafy greens — although greens are not allowed on a strict carnivore diet. However, in one study, those who ate the most greens were the proud owners of brains that were functionally 11 years younger than those who ate the fewest.
Other brain protectors include berries — eating blueberries and strawberries delayed cognitive decline by two and a half years in one study. Some interpretations of the carnivore diets do allow fruit — ostensibly because plants "want" us to eat their fruit to spread their seeds.
Carnivore Diets, Inflammation, and Autoimmune Conditions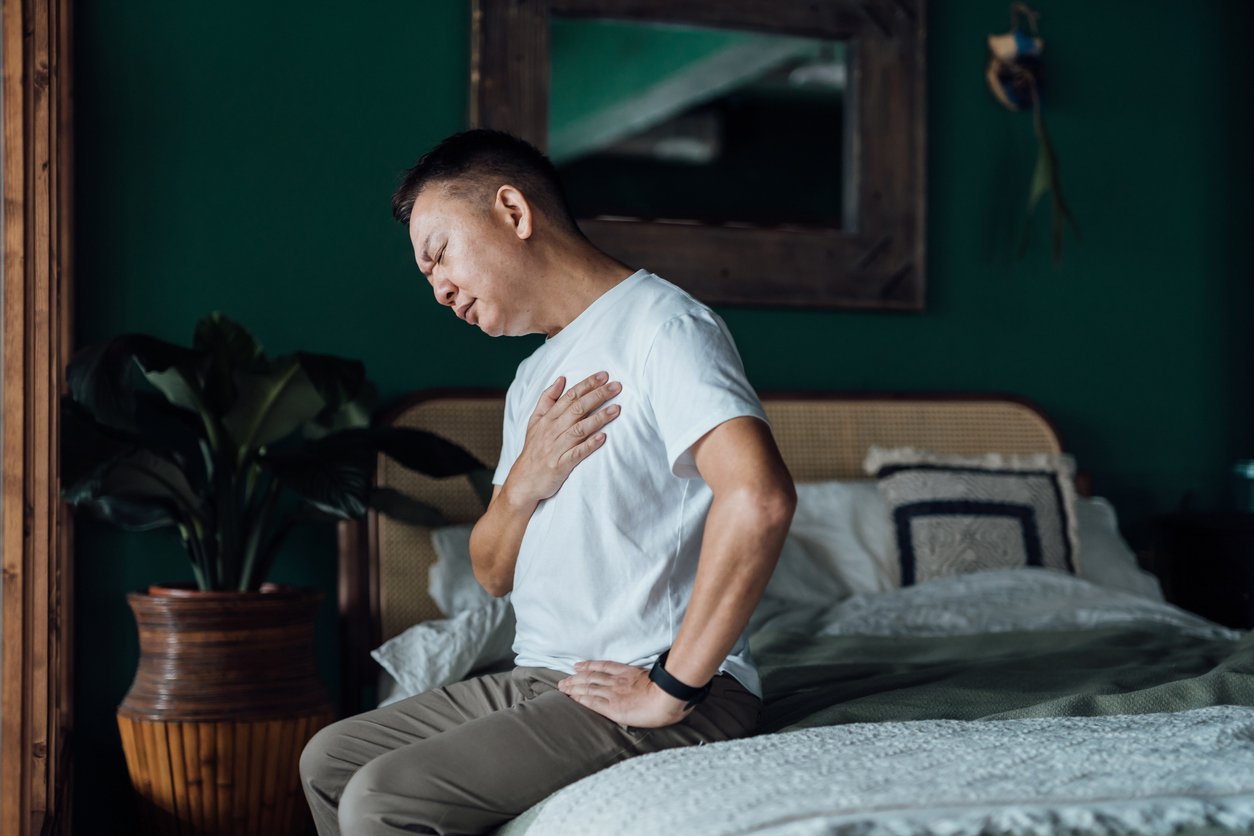 In the same somewhat dubious survey discussed above, some respondents wrote that adopting a carnivore diet led to improvements in various inflammatory conditions. Out of hundreds of survey respondents with prior autoimmune conditions, 10% claimed complete resolution, and another 14% reported improvement.
Mikhaila Peterson also claims she healed her autoimmune issues through the "Lion Diet" and referenced those survey results in her TEDx talk as corroborating evidence. (TEDx refused to publish her talk, explaining that it failed to adhere to their content guidelines and lacked nuance, offering a purely anecdotal experience and no actual scientific evidence.)
A core mechanism of autoimmune disease is a malfunctioning immune system. While we don't yet understand the causes and initial triggers of many autoimmune conditions, we know that lifestyle choices, particularly related to food, can play a key role in managing and, in some cases, even reversing many of these diseases.
But it's plant-based diets that have been proven to help with inflammation and autoimmune disease. Meat and high-fat, animal protein-rich diets on the other hand, especially red meat, have consistently been associated with more inflammation.
So how do we reconcile the science with the experience of Mikhaila Peterson and other carnivore diet adherents? It's possible that a body in an inflamed state could find certain compounds in plants triggering, and that, in some cases, taking a break could provide relief.
But this is not a great long-term solution. Rather than live in a metaphorical "food bubble" in which nothing challenges the chronically inflamed body, the goal should be to bring down inflammation so that eating plants — which offer myriad powerful health benefits — doesn't cause symptoms. Traditional elimination diets can allow for a more methodical and less draconian approach.
Carnivore Diets and Digestion
A study that is objectively even less rigorous than the social media study already mentioned asked a couple hundred carnivore dieters about their "beliefs and experiences." Here as well, dieters claimed improvements in inflammatory bowel disease (IBD), irritable bowel syndrome (IBS), and Crohn's disease.
But again, the vast majority of objective research points to carnivorous dietary patterns contributing to a greater likelihood of IBD, not remission from it.
Advocates of carnivore diets claim that plant foods are high in toxins and harmful compounds like antinutrients, those nasty compounds plants produce to discourage us from eating them.
And it's true that when isolated from the foods that contain them, antinutrients may lead to some unwanted effects. But when consumed as part of a varied whole foods diet, they participate in diverse and complex interactions with vitamins, minerals, and the gut microbiome, and can actually contribute to significant health benefits.
Another explanation for why some people experience improved digestion during the initial phase of a carnivore diet is the complete absence of fiber. However, if someone was already consuming low amounts of fiber — and only 6% of the US population gets the recommended amount — they likely lacked the microbial diversity required to adequately digest that fiber.
Fiber increases microbial diversity and gut health; studies show those consuming the most fermented and fiber-rich plant foods had a more diverse gut microbiome — and a stronger immune system, with decreased inflammatory markers — compared to those who consumed less.
Meat, of course, contains zero fiber, and therefore a meat-only diet is not a recipe for long-term health. On the contrary, one meta-analysis study found every 10 grams of fiber consumed per day cuts mortality risk by 10%.
Carnivore Diet Risks and Side Effects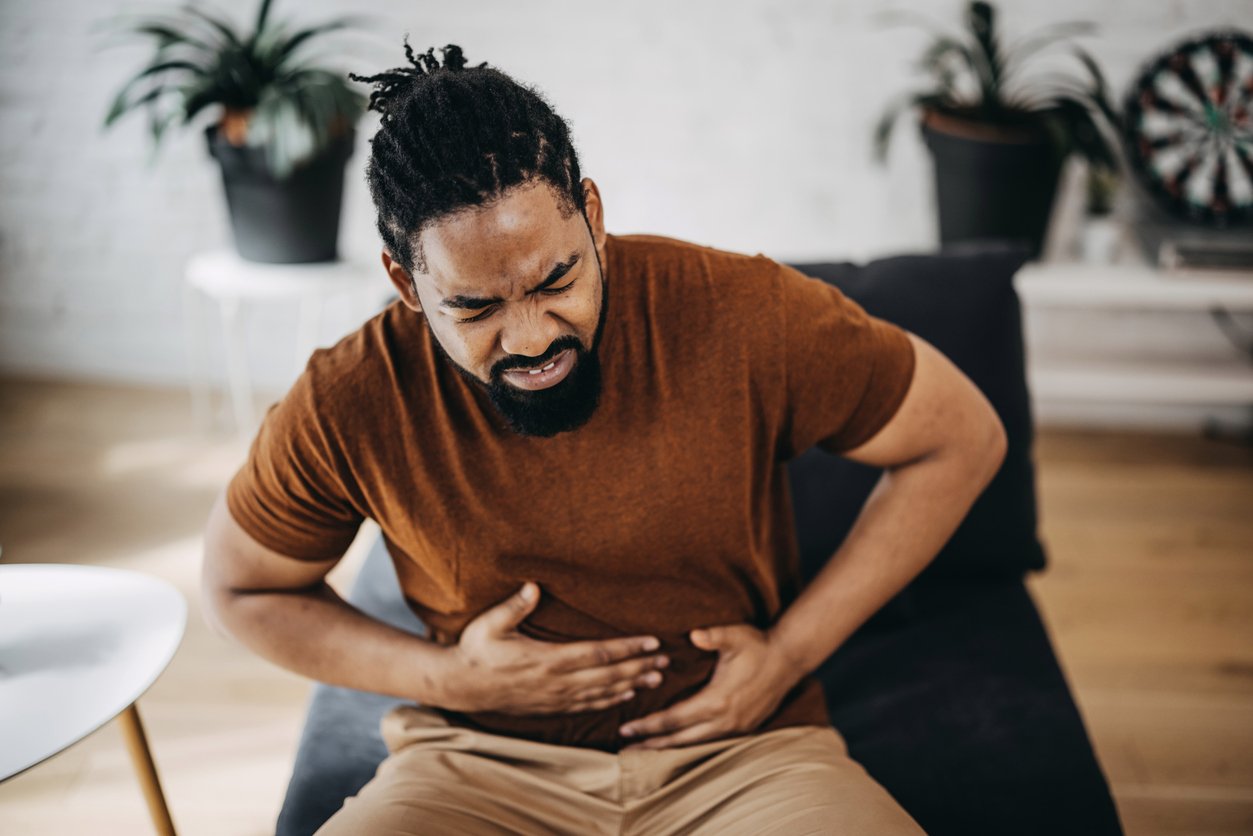 We've looked at the purported benefits of carnivore diets. But what about the risks? Is there the possibility of unwanted and serious side effects?
In fact, there are many anecdotal reports of unpleasant and sometimes dangerous side effects with extremely low-carb or zero-carb diets. These include diarrhea, constipation, weight gain, muscle cramps, hair loss or thinning, insomnia, dry skin, itchiness, heart rate changes, brittle fingernails, and menstrual irregularity.
Bowel irregularity, whether diarrhea or constipation, is typically caused by a lack of dietary fiber. But many of the other symptoms are attributable to nutritional deficiencies and imbalances that can occur in any extreme diet that lacks diversity. The carnivore diet, in particular, is missing not just fiber but also antioxidants, polyphenols, vitamins, minerals, probiotics, and prebiotics — all of which are essential for good health.
Without vitamin C from fruits, vegetables, or supplements, carnivore dieters are actually at risk for scurvy, putting them in the company of 17th-century British sailors. And vitamin C and other antioxidants are important for combating free radicals in the body. How serious is that? The buildup of free radicals, or "oxidative stress," is a leading cause of deterioration and disease, including memory loss, autoimmune disease, heart disease, type 2 diabetes, and cancer.
Most dietitians, even those who don't advocate for plant-based diets, consider carnivore diets dangerous for humans. Animal protein is associated with heart disease and poor markers of metabolic health such as type 2 diabetes, insulin resistance, and nonalcoholic fatty liver disease. Red and processed meats are considered carcinogenic, with particular contributions to colorectal cancer. And as we saw earlier, high animal product consumption is also associated with Alzheimer's, inflammation, and autoimmune diseases.
Meat also promotes the growth of unfavorable bacteria that leads to the production of TMAO, which inflames the endothelium (the inner lining of blood vessels) and further promotes heart disease.
And high-meat diets can deliver worrisome quantities of heme iron, which has prooxidant effects that promote cardiovascular disease.
Eating plant foods, on the other hand, has consistently contributed to a reduction in chronic diseases like heart disease and cancer while promoting longevity.
All in all, relying almost solely on animal-derived foods goes against most medical and nutrition advice which is that eating more whole plant foods and less meat, eggs, and dairy is actually the healthiest way to eat.
Carnivore Diets' Environmental Impacts
When we evaluate the health of a diet, it makes sense to look at how it impacts not just the individuals following it, but the planet as a whole. And eating mostly meat has serious implications for the environment.
Adopting a meat-free, and especially beef-free, diet is one of the most powerful things an individual can do to help fight climate change. That's because animal agriculture is like a protein factory in reverse, cycling amino acids through animals instead of sourcing them directly from plants.
Shifting from animal to plant foods can also significantly decrease the amount of land required for agriculture, which in turn can lower greenhouse gas emissions.
Animal agriculture is a leading cause of deforestation, especially in the Amazon rainforest — one of the most biodiverse regions in the world. Forests are being cut down not just to provide grazing land for cattle, but also to create fields to grow crops that get turned into animal feed. And grass-fed meat is not much better either, as it can use even more land per pound of food produced.
Additionally, most cattle feed in the industrialized world is bioengineered (aka GMO), which contributes to a number of environmental and health problems globally.
At the risk of stating the obvious, eating nothing but animal products is not great for the animals either. More demand for meat means more animals slaughtered to meet that demand. And the overwhelming majority of that meat is produced in factory farms.
Animals so confined are given huge quantities of antibiotics to fatten them up and to keep them alive — drugs that are contributing to the alarming rise in antibiotic-resistant superbugs.
In short, what's bad for the animals also ends up being bad for us.
Carnivore Diets Are Not Healthy — for People or the Planet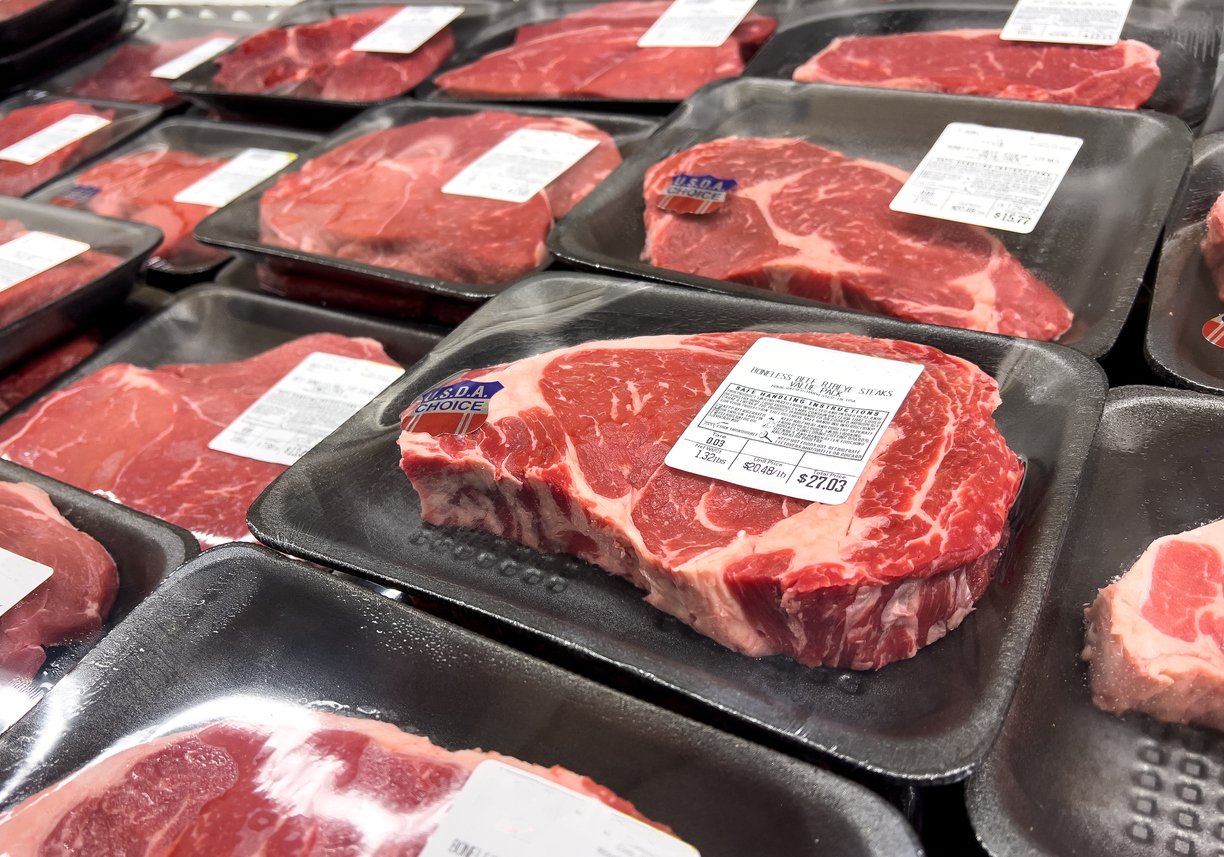 The carnivore diet's alleged benefits have sparked fierce debate in the wellness world. But the scientific basis for these claims remains limited and inconclusive at best. While some individuals report success alleviating autoimmune conditions and experiencing weight loss through total elimination of carbohydrates, and of course I wish these people nothing but the best of health, there has so far not been a single comprehensive study suggesting that the results are replicable or sustainable.
Given what we do know about nutrition, it seems likely that you can achieve similar or better results using moderate caloric restriction, or with an elimination diet. And both of these methods are likely going to be far more healthful than eating nothing but meat and other animal products.
There are also concerns about potential nutritional deficiencies, chronic disease impact, and environmental ethics of meat-centric diets. From a global perspective, these diets magnify the environmental harms associated with meat production. And by eliminating plant foods, carnivore diet followers are missing out on powerful dietary compounds proven to increase longevity and improve health outcomes.
As researchers continue to investigate the impact of diet on our well-being, it's evident that incorporating a wide array of nutrient sources, not limiting them, holds the key to promoting both individual health and global sustainability.
Tell us in the comments:
Do you know anyone who's adopted a carnivore diet?
What do you think of the carnivore diet?
How much do environmental concerns influence what you eat?
Featured Image: iStock.com/Luke Chan
Read Next: